Pull up a chair and grab a cup of coffee! We have a ton of resources to share in this Ultimate Guide to Homeschooling. Whether you are just starting out or are in the trenches already, we have TONS of reviews, resources, tips, and encouragement to help you along in your homeschool journey.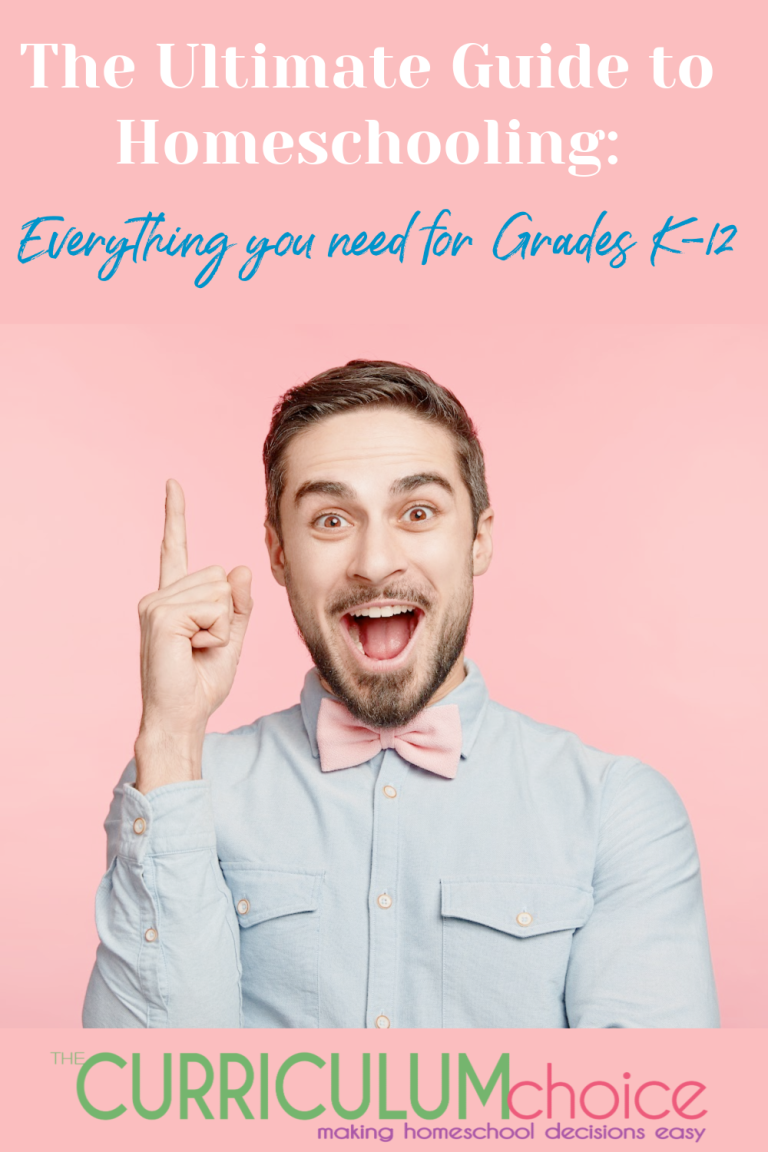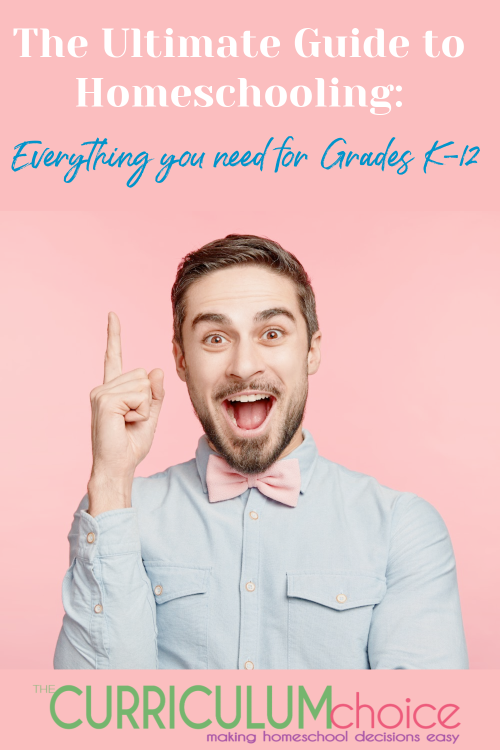 The Ultimate Guide To Homeschooling: Everything You Need For Grades K-12
We here at The Curriculum Choice strive to bring you honest, from the trenches reviews, tips, and more for all your years of homeschooling. We are either currently in it, or have been there ourselves. For that reason I am so excited to share with you this Ultimate Guide to Homeschooling, which is a collection of so many of our reviews and resources all in one place so you can homeschooling at any age with confidence!
Homeschool Resources: Early Elementary Grades K-3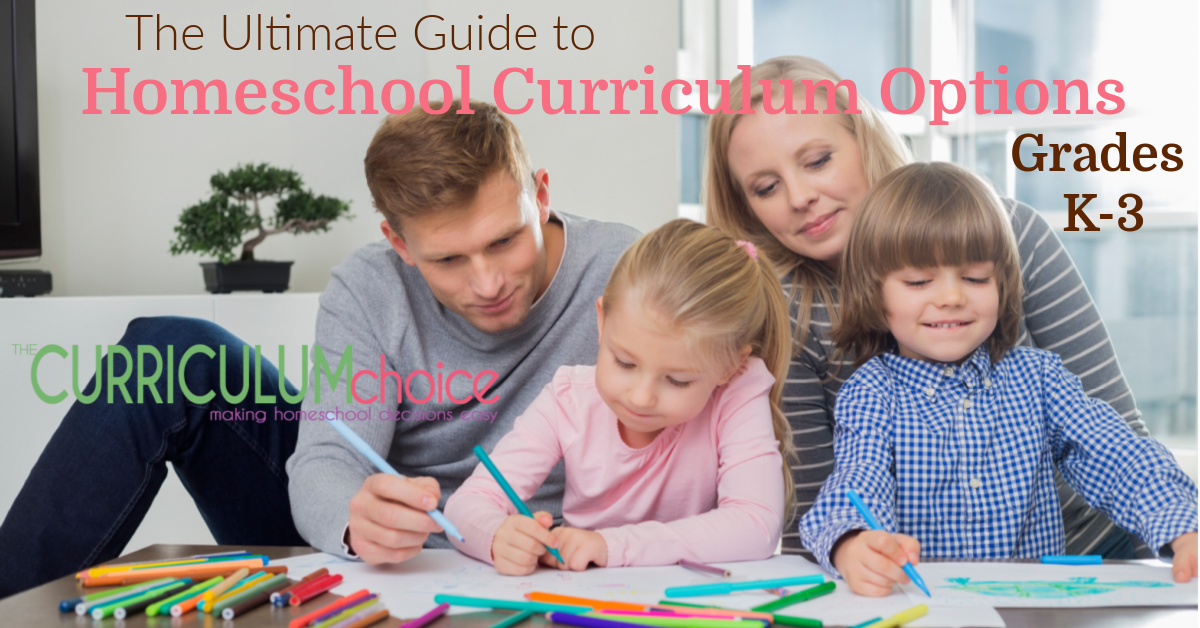 Oh how I miss these days! The early years can be so fun and fancy free. We did so many projects, and attended so many outside activities. Nature study abounded on our walks around local parks when the weather permitted.
The Ultimate Guide to Homeschool Curriculum Options Grades K-3 – comprehensive guide to homeschool curriculum for the younger elementary grades. Everything from fun hands on learning with lapbooks, to step by step help with grammar.
Homeschool Resources: Late Elementary and Middle School Grades 4-8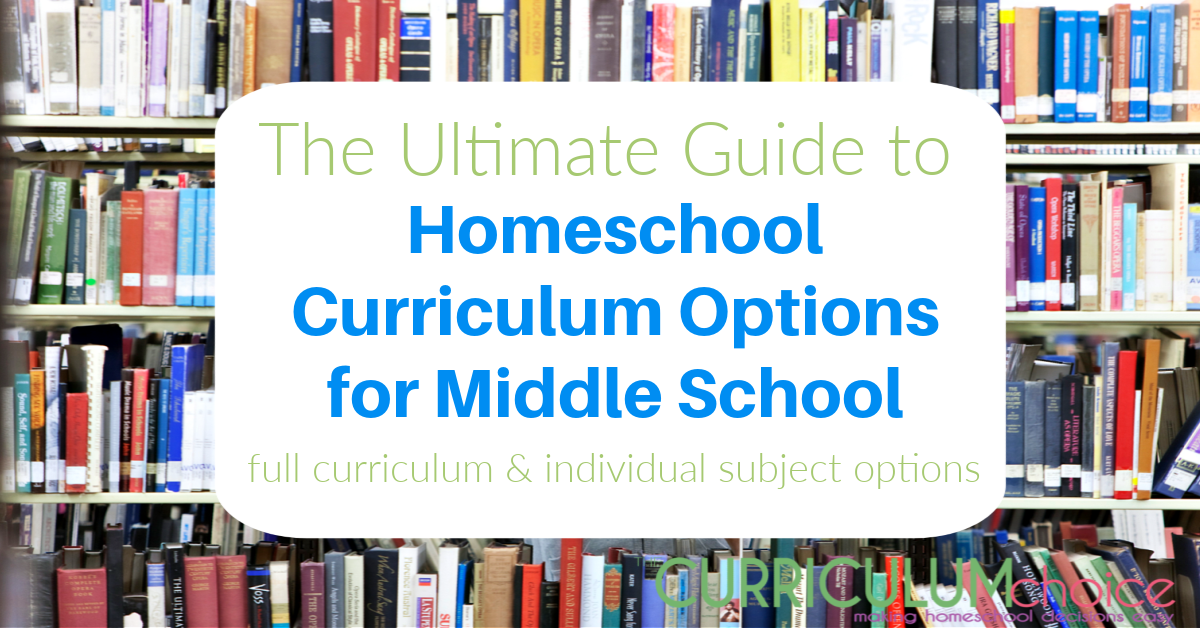 In these years I really started to think about moving my kids towards being independent learners as my goal for high school was complete independent learning (with mom around if they needed anything). I feel like we see more emotional and mental maturity growth in these years. Kids are starting to really question things and stretch their legs.
The Ultimate Guide to Homeschool Curriculum Options for Middle School – full curriculum & individual subject options
Homeschool Resources: High School Grades 9-12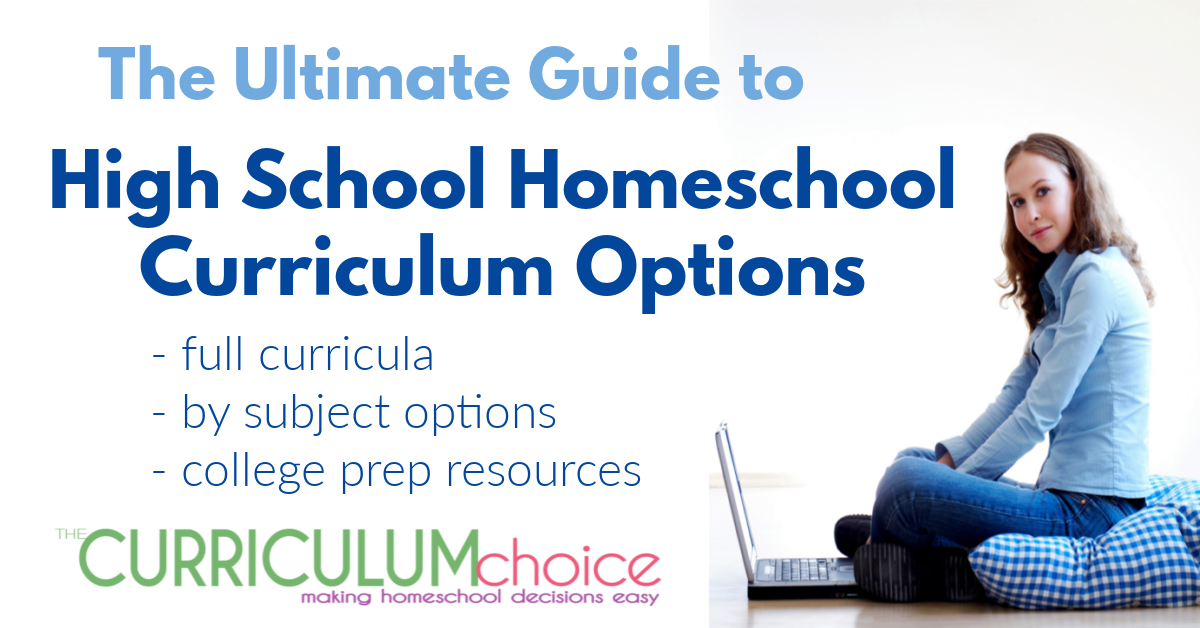 Ah high school, the sometimes dreaded years. So many of us are unsure if we can mange homeschooling the high school years. I am here to tell you, YOU CAN! There are so many resources to help you along the way!
The Ultimate Guide to High School Homeschool Curriculum Options – HUGE LIST of High School Homeschool Curriculum Options
Plan Your High School Electives FREE Printable Pack – a 3 step process of research, conversations with your teen, and a narrowing down of choices and how you will fulfill them.
Homeschool Resources For All Ages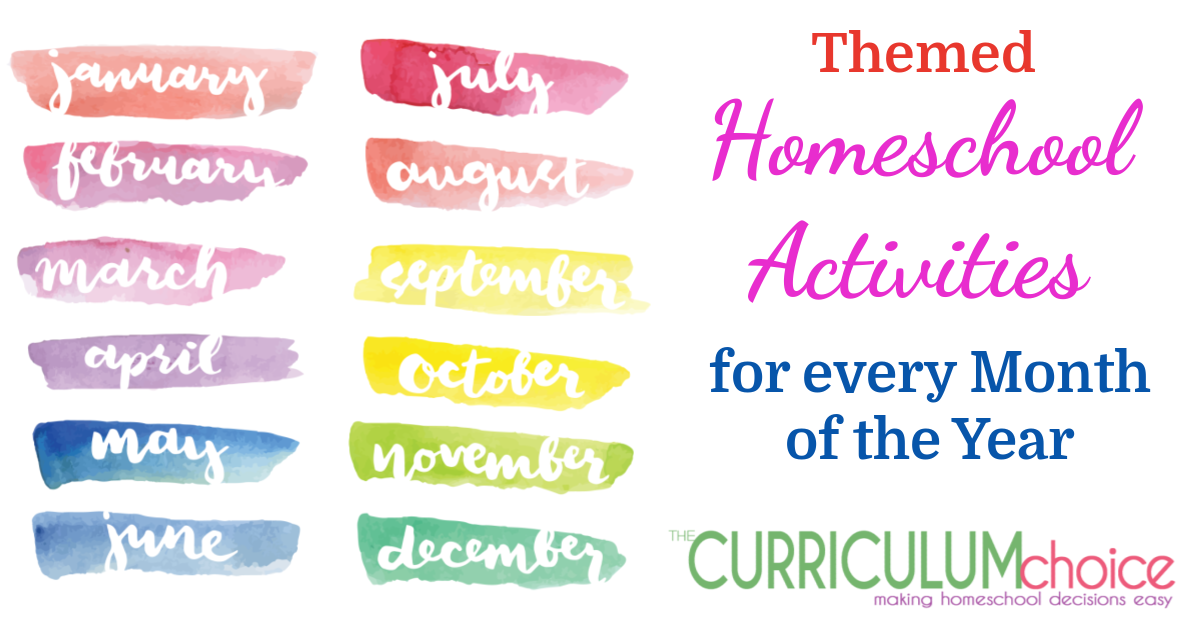 Engaging Homeschool Activities for Every Month of the Year – You wouldn't believe all the themed homeschool activities that can be explored based on the month of the year! You can cover history with topics like MLK Jr. Day and Patriot Day. You can explore the seasons with year round nature studies! Learn about obscure holidays each month like Measure Your Feet Day and National Sewing Month! Spice up your homeschool studies this year with some fun themed homeschool activities.
Ultimate Guides By Subject
Choosing What's Right For Your Homeschool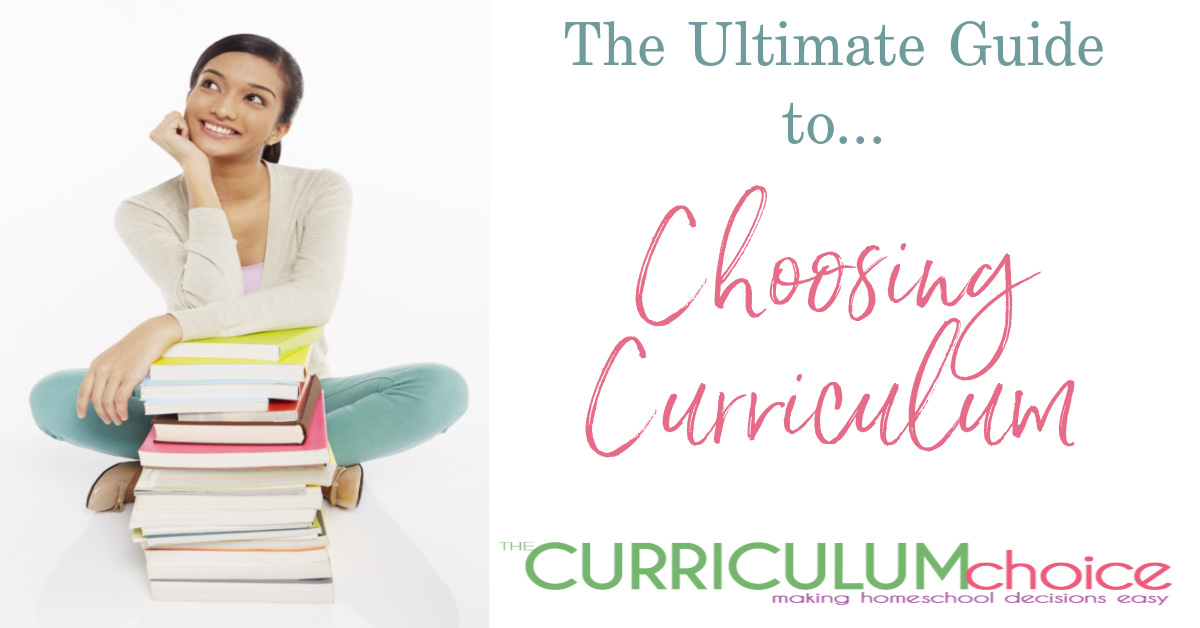 What is right for you might not be right for someone else. Also what is right for one of your children might not work for all of your children. Don't be afraid to trust your gut and go with something different or out of the box. Your family's and your children's needs come fist – not every curriculum is right for every family.
The Ultimate Guide to Choosing Homeschool Curriculum – Sometimes choosing homeschool curriculum is the basic, overwhelming task facing families each academic year. This Ultimate Guide to Choosing Homeschool Curriculum comes alongside you, offering many resources. This homeschool advice is gathered from our archives here at Curriculum Choice, from the wisdom of our team of review authors and from fellow homeschoolers around the web.
Everything You Need to Know About Choosing a Homeschool Curriculum – tips for choosing and also things to avoid!
Looking for more? Go beyond this Ultimate Guide to Homeschooling and check out the articles below!
Incredible Index of Homeschool Curriculum Options!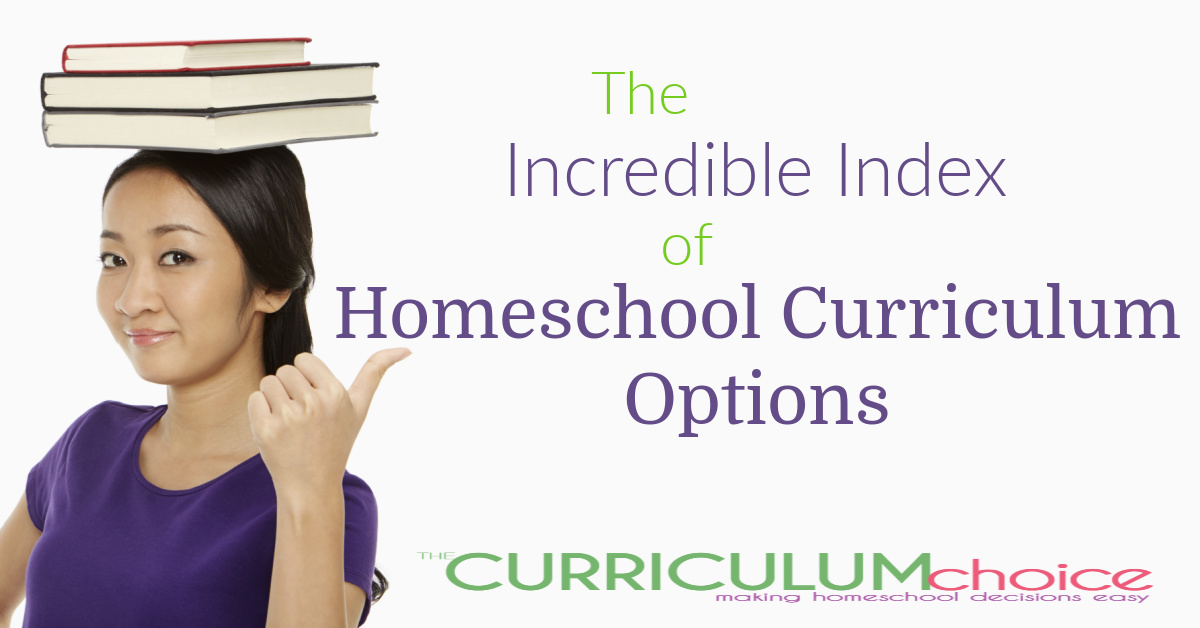 The Incredible Index of Homeschool Curriculum Options – If ever there was something you wanted to know about homeschool curriculum options, you can probably find it here!
Homeschool Methods Series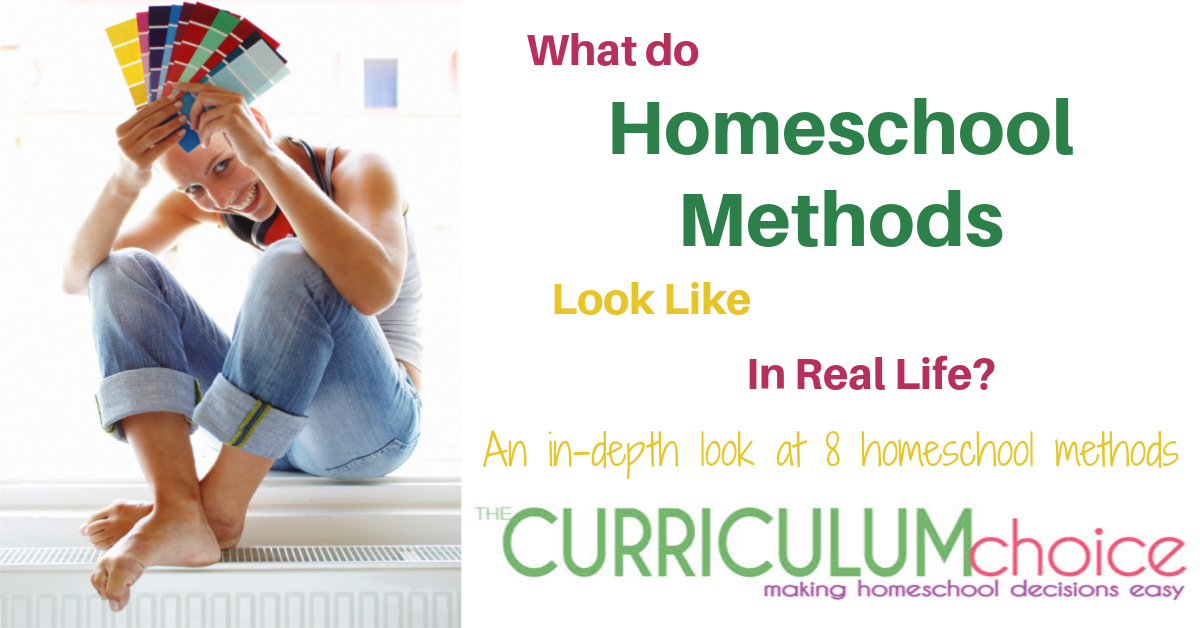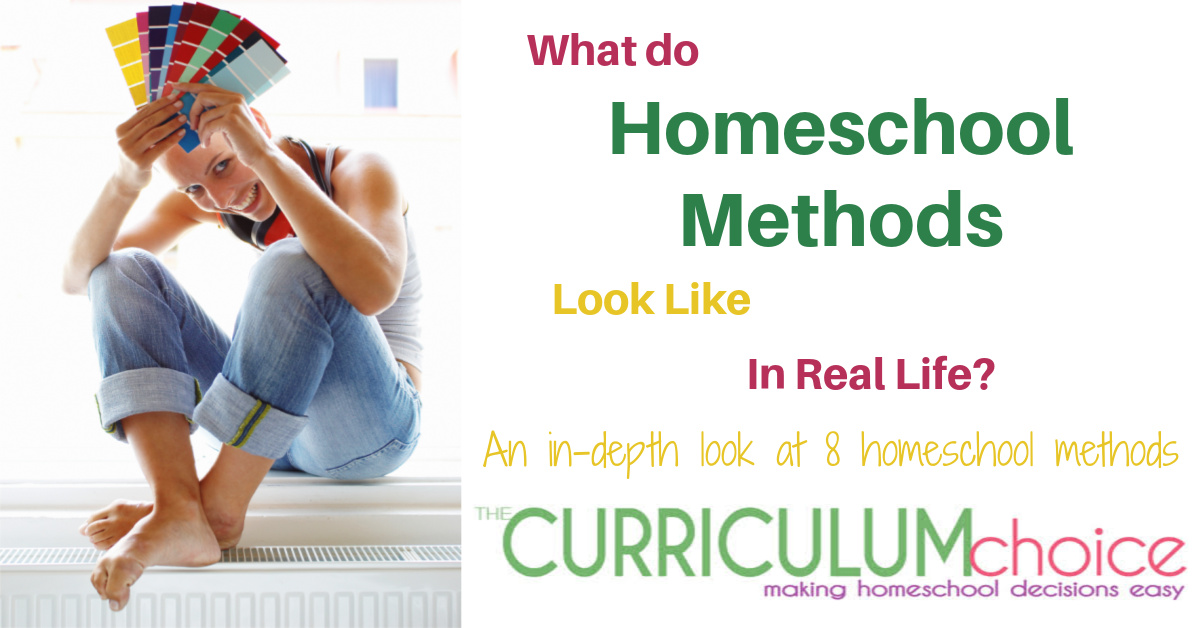 Be sure to check out this What do Homeschool Methods Look Like in Real Life Series? to get an in-depth look at 8 homeschool methods along with resources and how -tos for implementing them in your homeschool.