It's funny, I didn't set out for it to be that way, but I seem to write a lot of math curriculum reviews! Math is something that my oldest (now in college) really struggled with. It led me down a path of trying many different things to find a good fit for her. While my younger two have an easier time with math, I still try whatever comes my way. In this case, I recently rolled out ShillerMath with my youngest who is in 6th grade.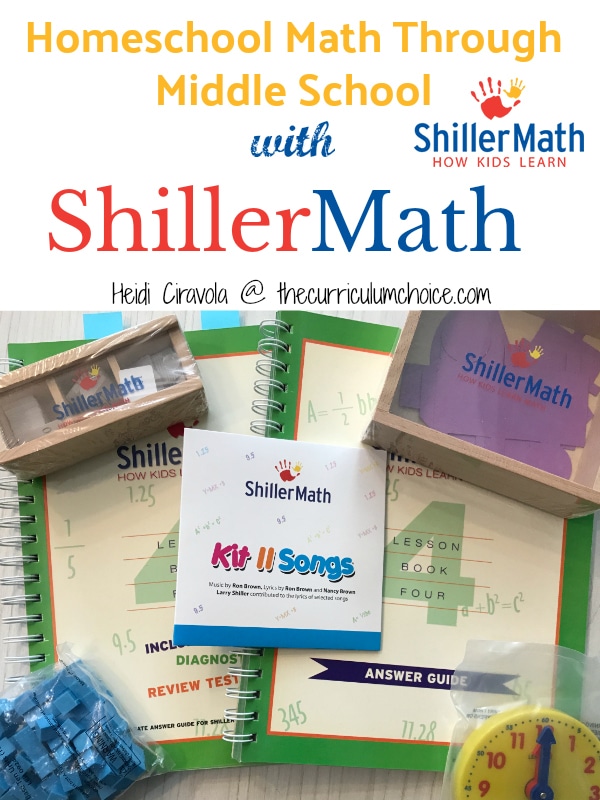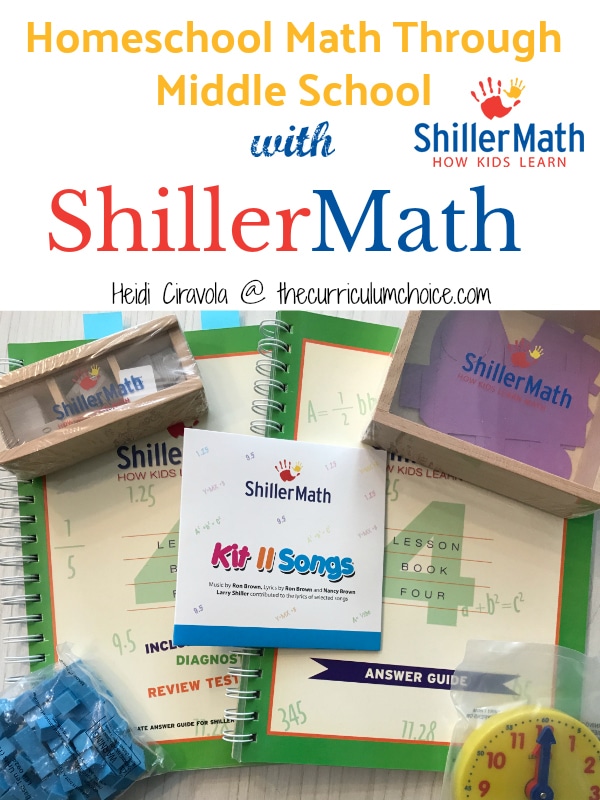 ShillerMath is a Montessori based hands on program. While my son would find this boring and tedious, my youngest daughter has always enjoyed using hands on pieces such as Legos (we used them for fractions and it was a big success), coins (we did so much coin counting and play when she was younger), and Cuisenaire Rods.
ShillerMath Review
ShillerMath offers two levels of math kits (along with a few other kits). Their math kits are Montessori Based and cover an age range from preK through 8th grade. What first drew me to them was all the hands on manipulatives.
Each kit contains:
Wire bound, lay flat lesson books
Answer boooks
Manipulatives
Parent guide
Tracking sheets
Music cd
Free lifetime consumable replacement
You can see exactly what is in ShillerMath Kit II by checking out my Unboxing Video – as I had never seen ShillerMath for myself you will get an in-depth look at it as I did!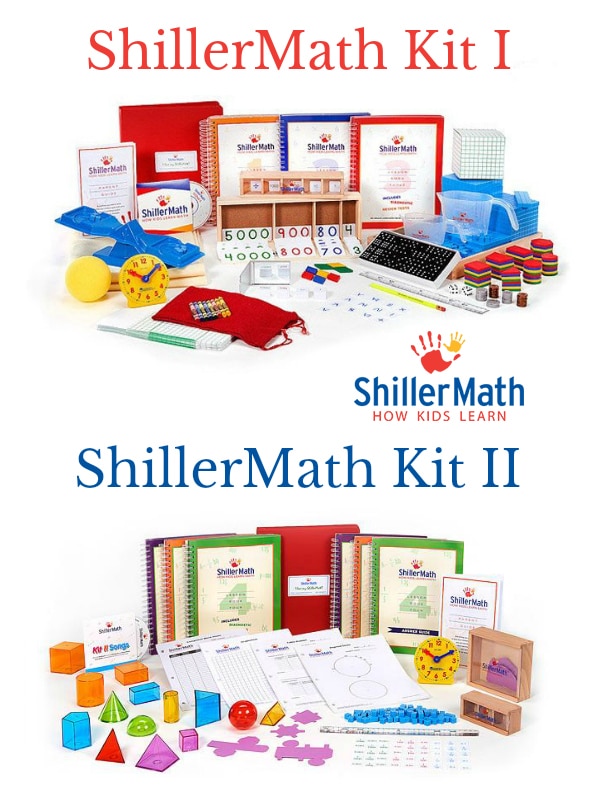 The reason they only offer two levels of math (but it covers through 8th grade) is because you get a TON of learning material and books in each kit, that cover a large span of math skills. But NEVER FEAR they offer a means for you to determine where you should start with your child!
Reasons to Love ShillerMath
One Kit = Years of Math! I love that you only have to buy one kit and you get years worth of math! It allows you to get a full picture of where you are headed instead of it being chopped up year by year.
Open and Go! The lesson books literally have word for word wording for you to use (designated by quotation marks). While I don't always say it word for word as I know my kid and can adjust as necessary, it is great to have it right there and easy to use.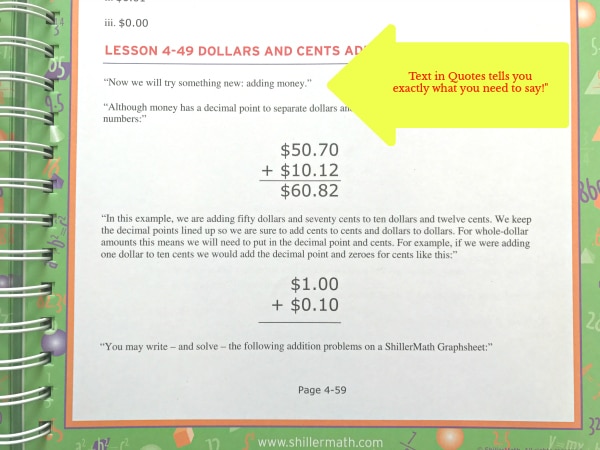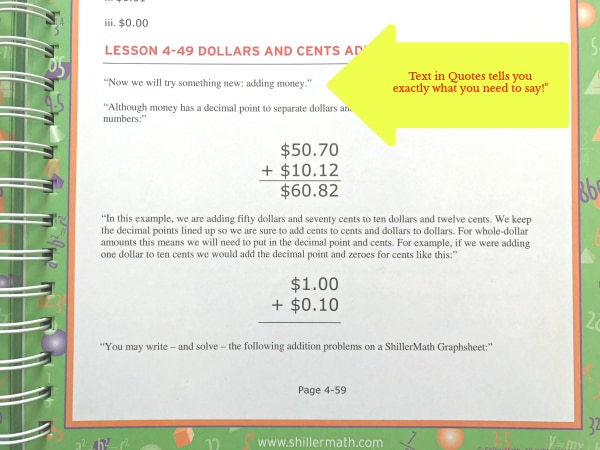 Manipulatives! Many kids find it easier to understand math when they can get their hands on it! ShillerMath Kits incorporate tons of manipulatives for those hands on and visual learners.
Math Songs! Can I just say how much I love learning through song! We have used song to learn multiplication tables, Spanish vocabulary, the 50 States, the Periodic
You can check out my ShillerMath Review Video to see how a sample lesson goes.
Want to see more from ShillerMath? Head over to the ShillerMath website for purchasing options!
More Math Curriculum Options
If you are searching for a new math option, I highly recommend you type "math" in our search box up top and check out all the math reviews here at The Curriculum Choice. I have listed a few of them below. If you want to see what we, the writers are using or have used for math, check out this article: Choosing Homeschool Math Curriculum.