I would venture to think most homeschool parents are often on the lookout for quality curriculum. Am I right?
We spend hours pouring through catalogs, reading reviews online, maybe attending conferences, and definitely chatting with friends about the ULTIMATE question:
So, what curriculum do you use? 🙂
Today, I'd like to make that work a little easier in two ways: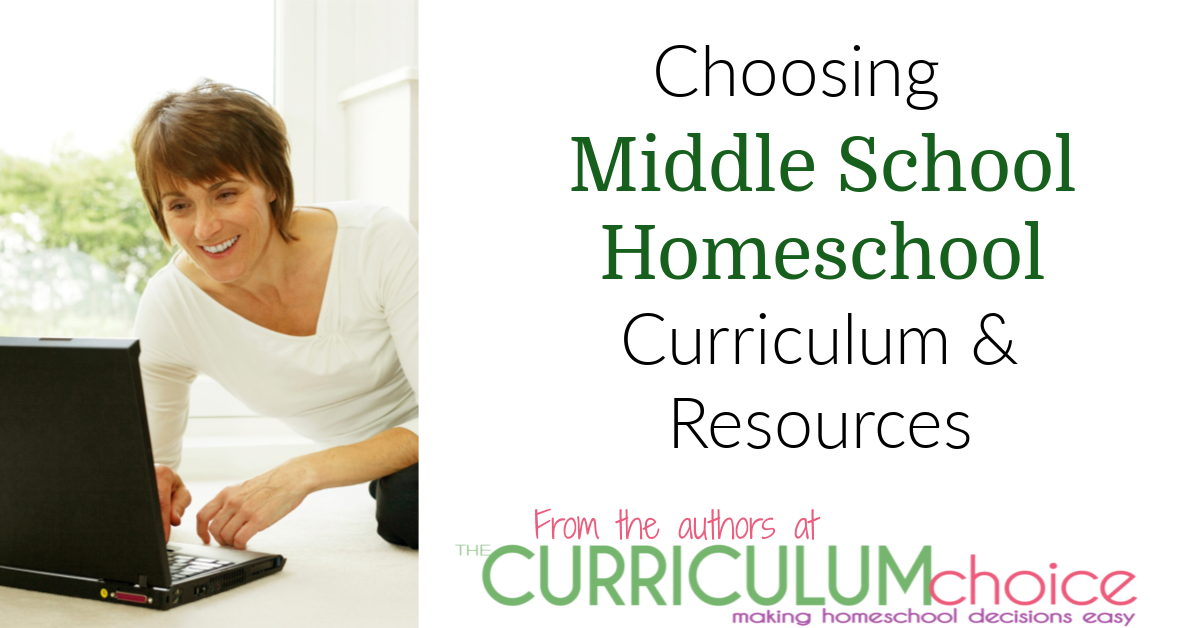 First, be sure to hop over and check out our article on Choosing Middle School Homeschool Curriculum
Second by sharing about a wonderful, most helpful middle school writing curriculum we've been using for a few months.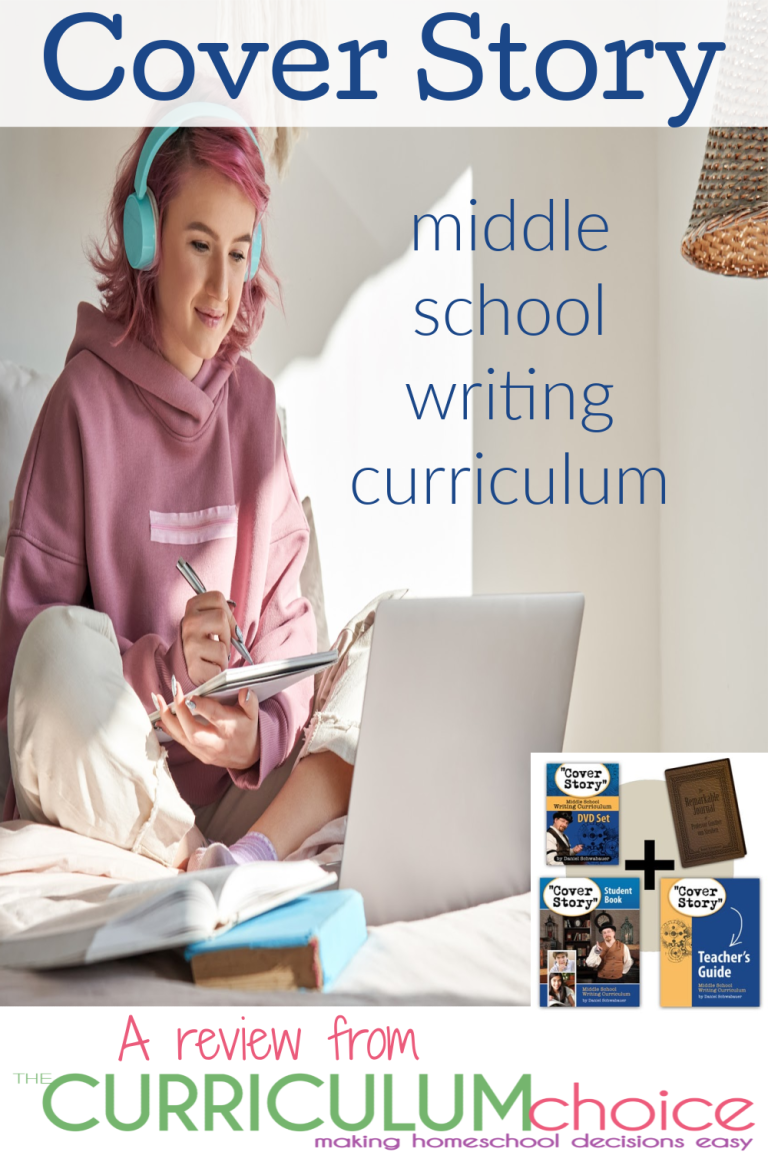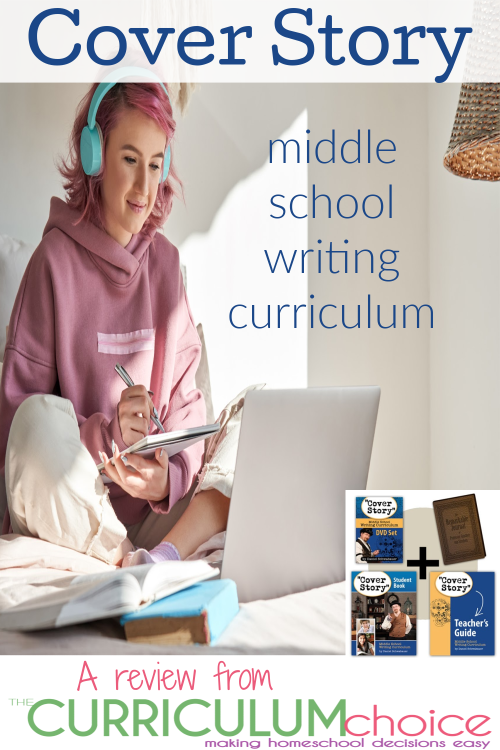 Introducing Cover Story Writing Curriculum
Cover Story Writing Curriculum is a complete language art program for middle schoolers.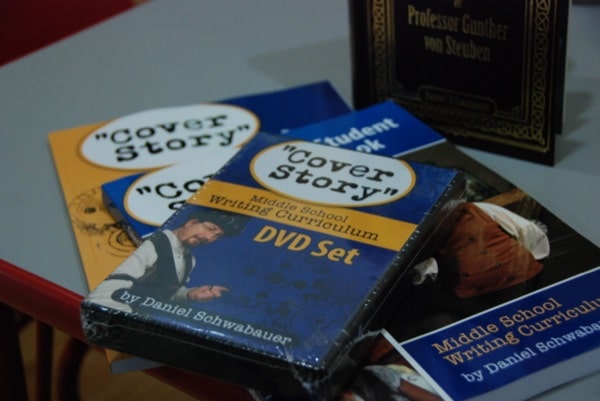 I'll only share a quick peek; I have a more detailed review with my daughter's thoughts on what she loved over at Domestic Serenity.
Cover Story is a DVD-based curriculum taught by a professional writer. The HUGE benefit is that it's a complete language arts program with a strong writing component .
Over the course of one school year, your child will use all of the skills learned to create their own magazine, a process my 11-yr old is thoroughly enjoying.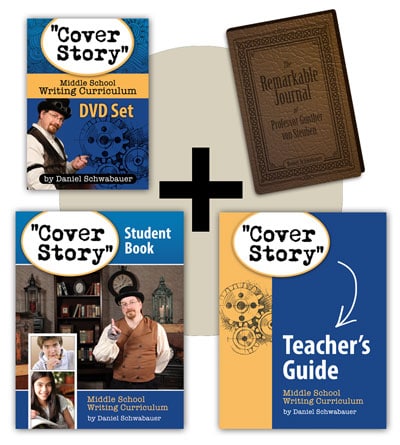 What Cover Story Curriculum Includes
Cover Story Writing includes:
6 DVDs with 72 lessons ranging about 15-20 minutes each – these are anything but boring, each of the 70+ lessons is often presented complete with costumes and props to explain a certain concept. I've heard my girl laughing, though she says 'some things aren't really all that funny, but that's why you laugh!'
1 DVD of grammar lessons – Twelve additional video lessons on grammar are included in the set. The grammar component is optional, and designed to be used as needed to supplement the other instructional materials. Cover Story's approach to grammar de-emphasizes memorization of Latinate terms and emphasizes true comprehension.
Student Book – after each video, there is a corresponding lesson to further focus on writing strategies. Find sample video lesson and pages from the student book here.
Teacher's Guide
A Journal
Once you own the kit, only the consumable student book and journal need to be purchased again for repeated use with another child. Cover Story lifts the need for Mom or Dad to do the actual teaching of creative writing, and gives the student autonomy in this area.
Benefits of Using Cover Story
• Taught by an award-winning writer
• No prep work required for teacher
• Class is taught for you through video
• Students create content for their own magazine
• Humorous skits illustrate concepts
• Self-motivating materials
• Step by step and easy to follow
More Cover Story Reviews
If you'd like a bit more personal view of how Cover Story Writing Curriculum is working out for us — check out my post!
And you can check out what Eva Varga has to say here: Cover Story Opens Door and Builds Bridges