I feel like creative writing is either one of those things kids love or one that they hate. Whichever way your child leans, there is sure to be something to get their creative juices flowing. When it comes to teaching writing, specifically for high school, I have created a collection of your options for creative writing curriculum for high school.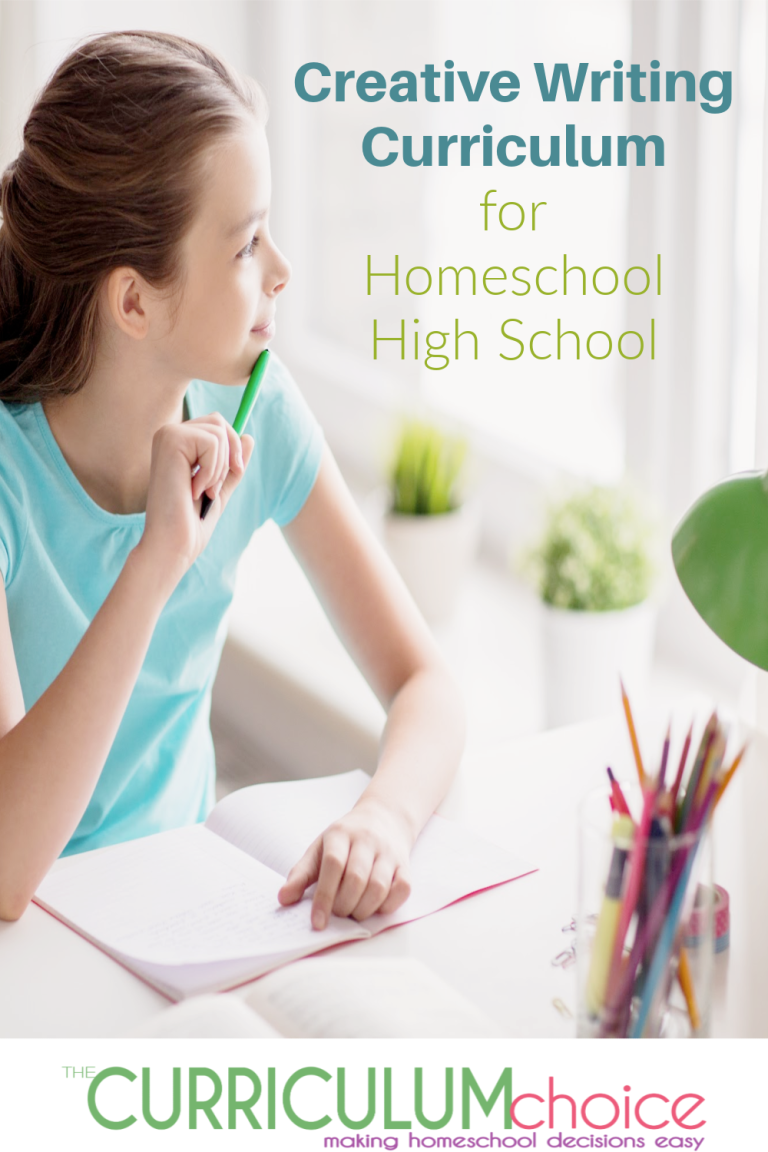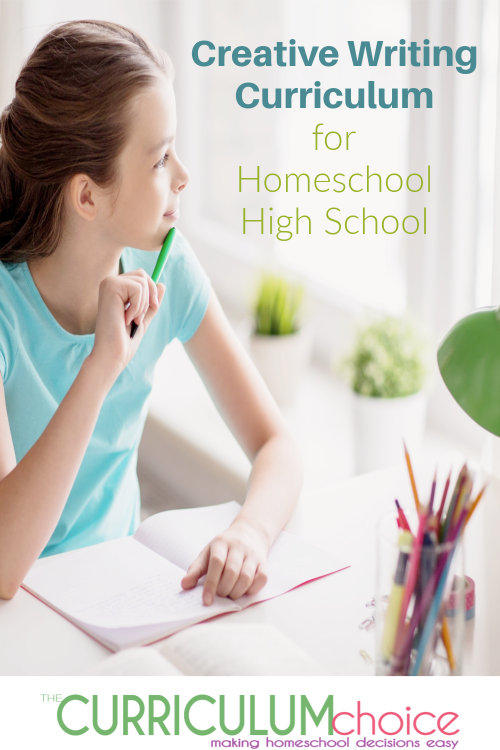 A Complete Guide To Creative Writing Curriculum for Homeschool High School
I often feel as though high school writing is solely focused on essay writing, response, and research papers. While all of these are important types of written work, we should not be leaving out creative writing in our homeschool high school studies.
Creative Writing Curriculum Options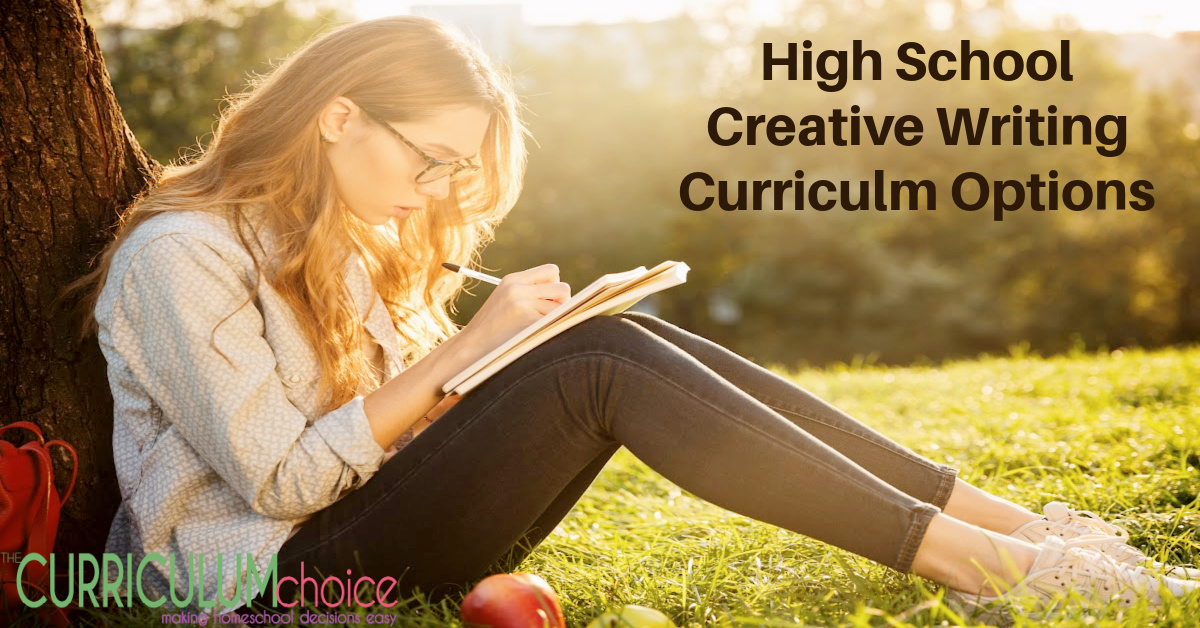 One Year Adventure Novel – a high school fiction writing curriculum through which the kids write an entire novel by the end of the year. It's entertaining, educational, adventurous and fun!
Cover Story – From the same company as the One Year Adventure Novel. While it is listed as a middle school curriculum it is great for your struggling or reluctant high schoolers.
Bardsy Homeschool – an online program with multiple digital helps for writing
Byline Video Writing Program – turns students into time-traveling reporters who practice journalism in the forgotten corners of history.
No Plot! No Problem – is a low-stress, high velocity guide to writing a novel in 30 days.
Writing Workshop for Multiple Ages – Sometimes in our homeschool we just need to focus on a certain subject. In this case, writing. See how multiple curriculum options are used to infuse writing into your homeschool.
Other Ways to Teach Creative Writing
There are more ways to teach creative writing for homeschool high school than with a full curriculum. Here are some writing prompt and project ideas to get you started.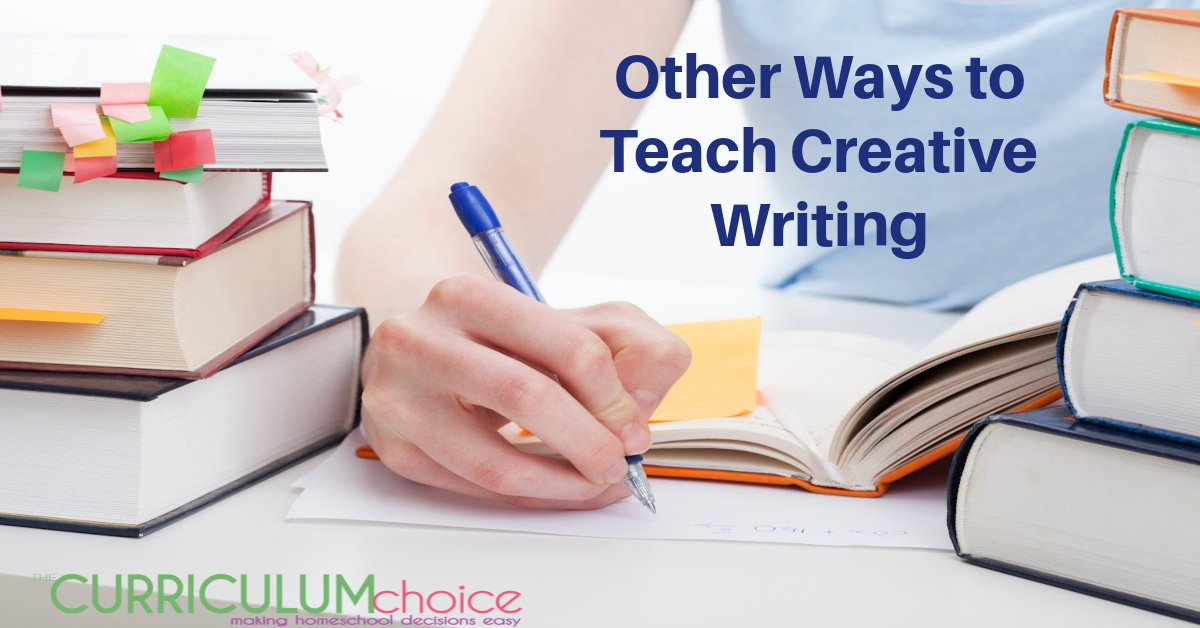 Writing About Nature: A Creative Writing Book for Your Homeschool – The Writing About Nature book will help a wide range of writers who find their passion for nature moves them to document in words the creatures, plants, rhythms and cycles experienced in the great outdoors.
Fairy Tale Retelling – is a great Creative Writing assessment. For this project, students choose a fairy tale. Then, they rewrite the story from the perspective of the villain.
Author Study – In this project, students choose one author to study in-depth. Then, they attempt to replicate that author's style in an original work.
55 Creative Writing Activities and Exercises – Activities that teach creative writing serve as drills to exercise your student's writing muscle. When used effectively, they help reluctant writers get past that intimidating blank paper and encourage the words to flow.
Engaging Homeschool Literature Activities Your Kids Will Love – With these engaging homeschool literature activities, you can create a homeschool learning environment that celebrates the wonder of the written word and the magic of storytelling. Literature can come to life by infusing your homeschool studies with imagination, hands-on activities, and student-led learning.
37 Creative Writing Prompts for High School – Prompts for poetry, fiction (long and short), and even non-fiction.
The Ultimate Guide to Nature Journaling: Tips for Writing About Nature – A creative writing idea from the Outdoor Nature Challenge
More Writing Options for High School