We have two teenage boys in our house and you know what that means. Driving a car is just around the corner. We found two driver's education resources that will help us prepare our teens for the privilege of driving. I hope if you have an up and coming teenage driver that you will check these programs out.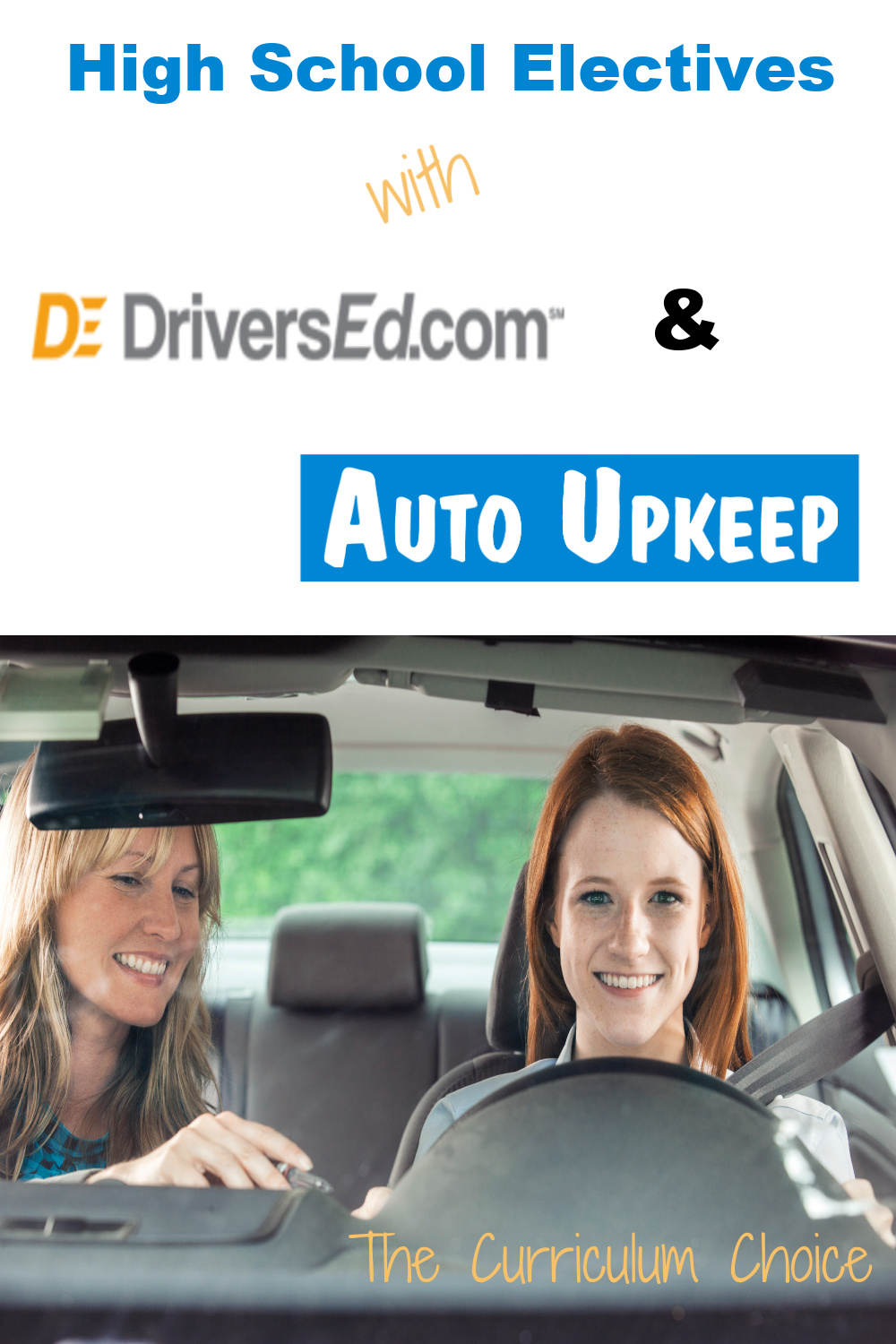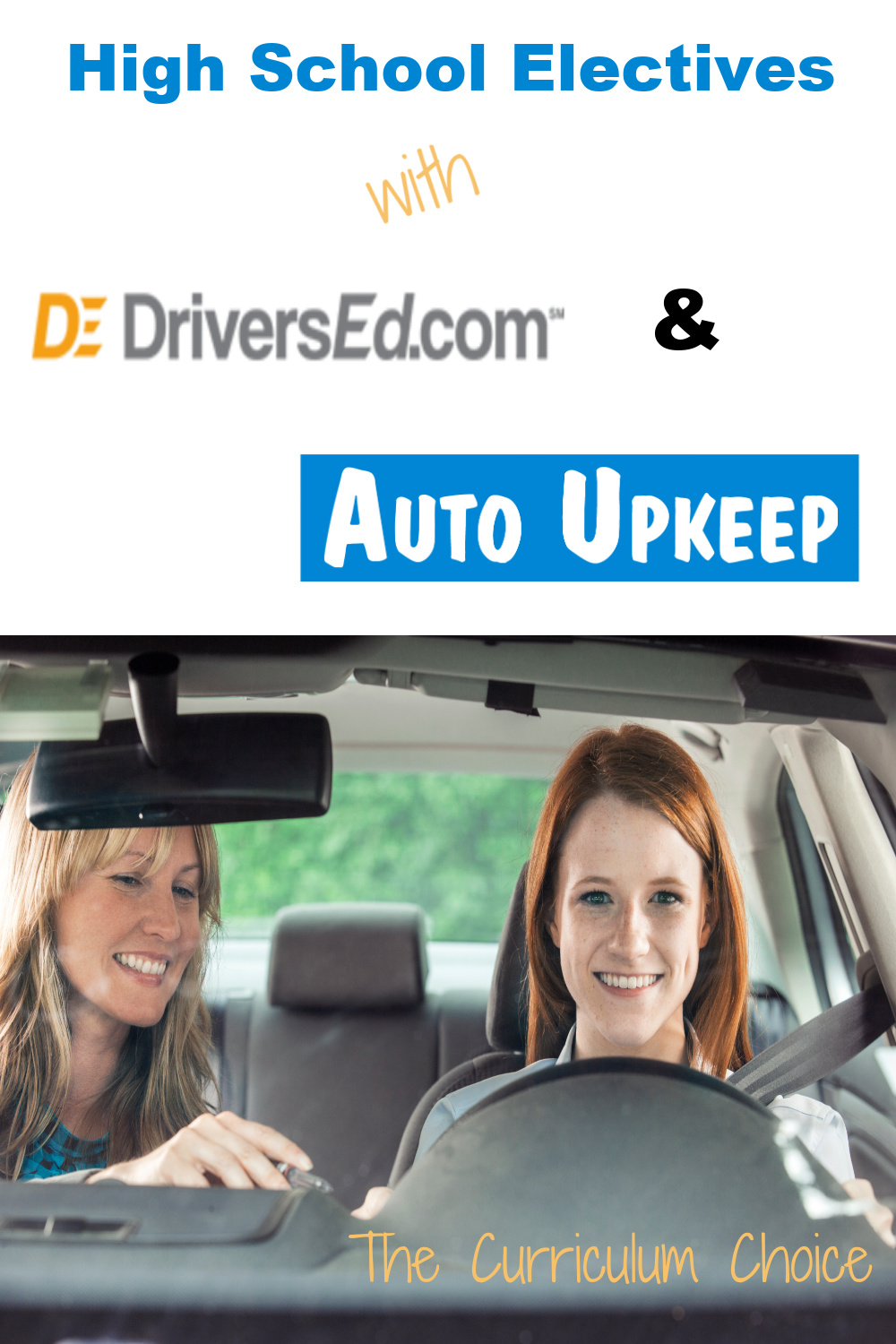 Driver's Education and Auto Shop
Both driver's education and auto shop are important courses that can be included as high school electives in your homeschool. These are two programs we have used and loved in our homeschool.
Driver's Education
DriversEd.com is the leading provider of online driver's education. They offer resources for teens and adults to help with obtaining a permit, both online and in car driving instruction and more.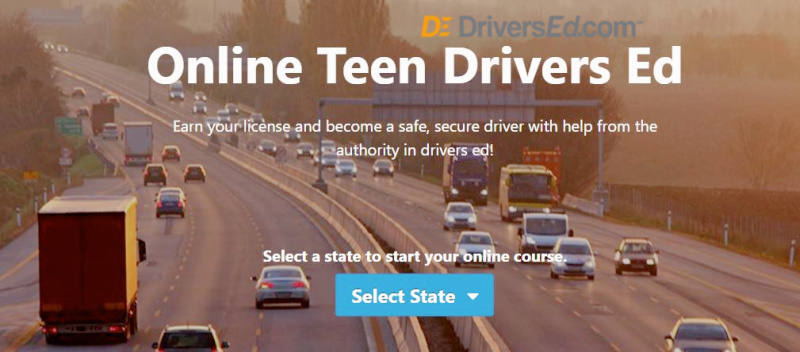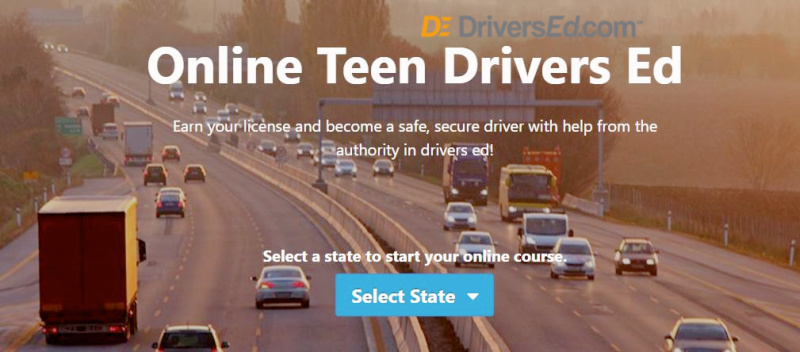 We were so happy to have found DriversEd.com online driver's education class and my son highly recommends it for teens in any state to prepare for their learner's permit.
Here are some of his thoughts:

I was able to make good use of my time and go at my own pace. There were animated sections, videos, and lots of places to get involved with the lessons. I was glad I was not just sitting and reading from the screen. I think this course prepared me for the written test at the DMV. I would definitely recommend this program.
As parents, we  wanted him to have a thorough knowledge of the rules of the road before we went in to take the written test for his driver's permit. I watched over his shoulder quite a bit as he worked through this program and I was very happy with the quality of the lessons.
Plenty of opportunities to take practice tests to build knowledge and confidence.
Accountability built into the system so parents can be as hands-on or hands-off as they want.
The added benefit of taking an online course for Driver's Education is that you can complete the program at times that work for your schedule.
Far cheaper than the classroom version offered in our local area.
There are courses for each state so you will need to pop over to their website for a complete listing of each state's requirements and for prices.
Auto Shop
My husband and I have had the goal of offering our sons an auto shop type class once they hit their teen years. I stumbled upon Auto Upkeep doing an internet search and then read the review on Rainbow Resource. I was convinced to give it a try.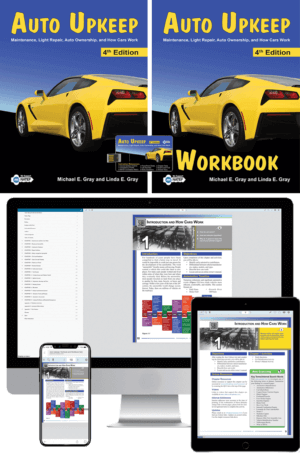 We are in the third chapter of the book and both my son and I are finding it to be an excellent program.
A great mix of reading, researching, and lab activities.
Each chapter has lab activities to perform with a car in real life.
Prepares students to complete light maintenance for an automobile
Also includes chapters on buying cars, safety, and emergency information.
He will be learning how to change a tire, change the oil, check the spark plugs, and many more things that every person should know who owns a car. I highly recommend this program!
What's Inside the Homeschool Kit?
The Homeschool Kit includes:
Auto Upkeep Textbook
Workbook
Homeschool Resource USB Flash Drive – contains supplemental materials relating to the textbook and workbook. It includes a Course Syllabus Outline, PowerPoint Presentations, Lab Activities, Study Questions, Chapter Tests, Exams & Final, and Answer Keys.
Where to Buy:
Auto Upkeep website – Purchase directly from their website for book, ebook, and virtual options
Amazon – You have the option to rent or by the homeschool curriculum kit
Other High School Ideas
** Originally published September 2009 by Barb at Harmony Fine Arts.