Are you looking for just the right history curriculum for homeschool? I have created a list with LOTS of possibilities! Full curriculum, supplements, book lists, geography and more!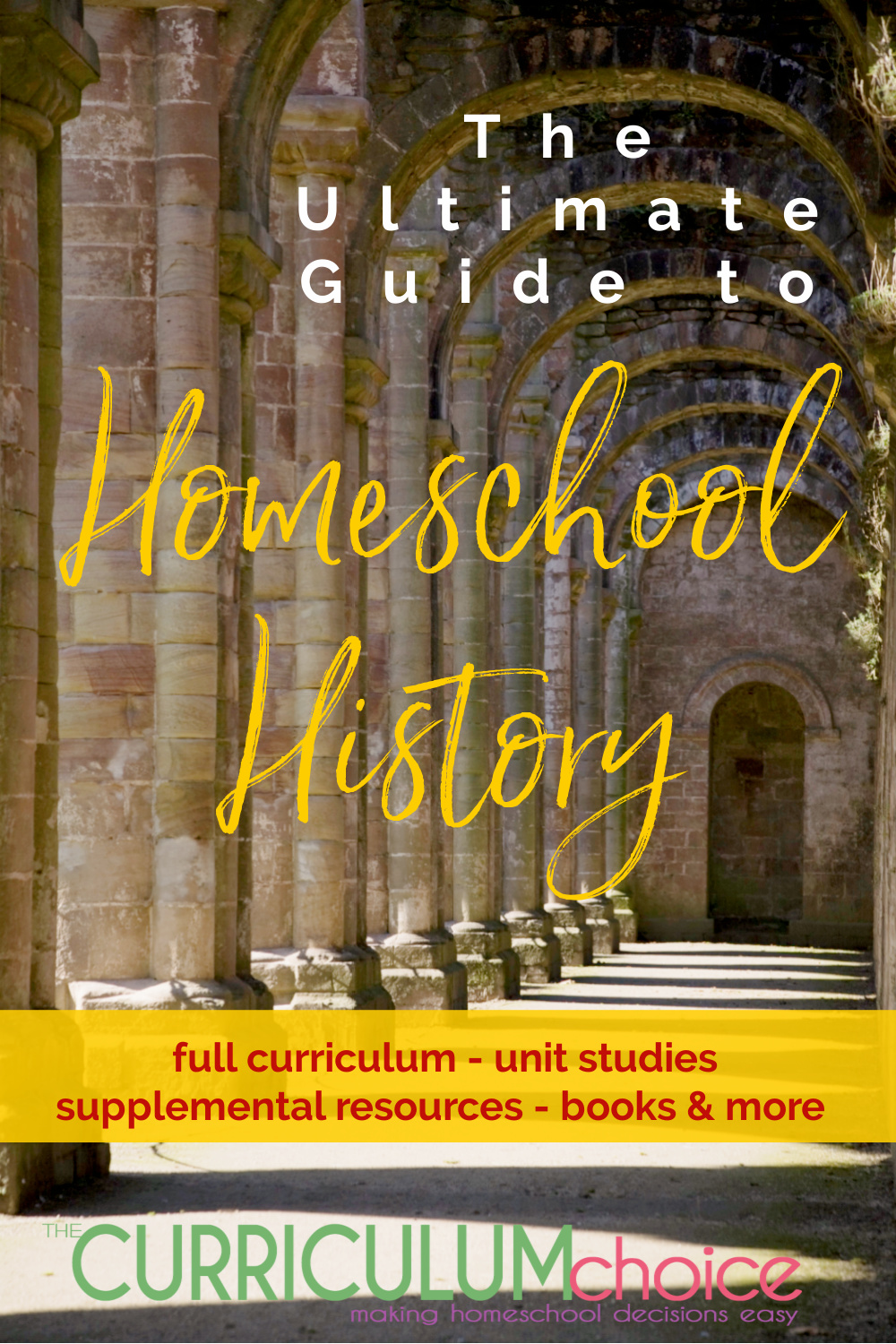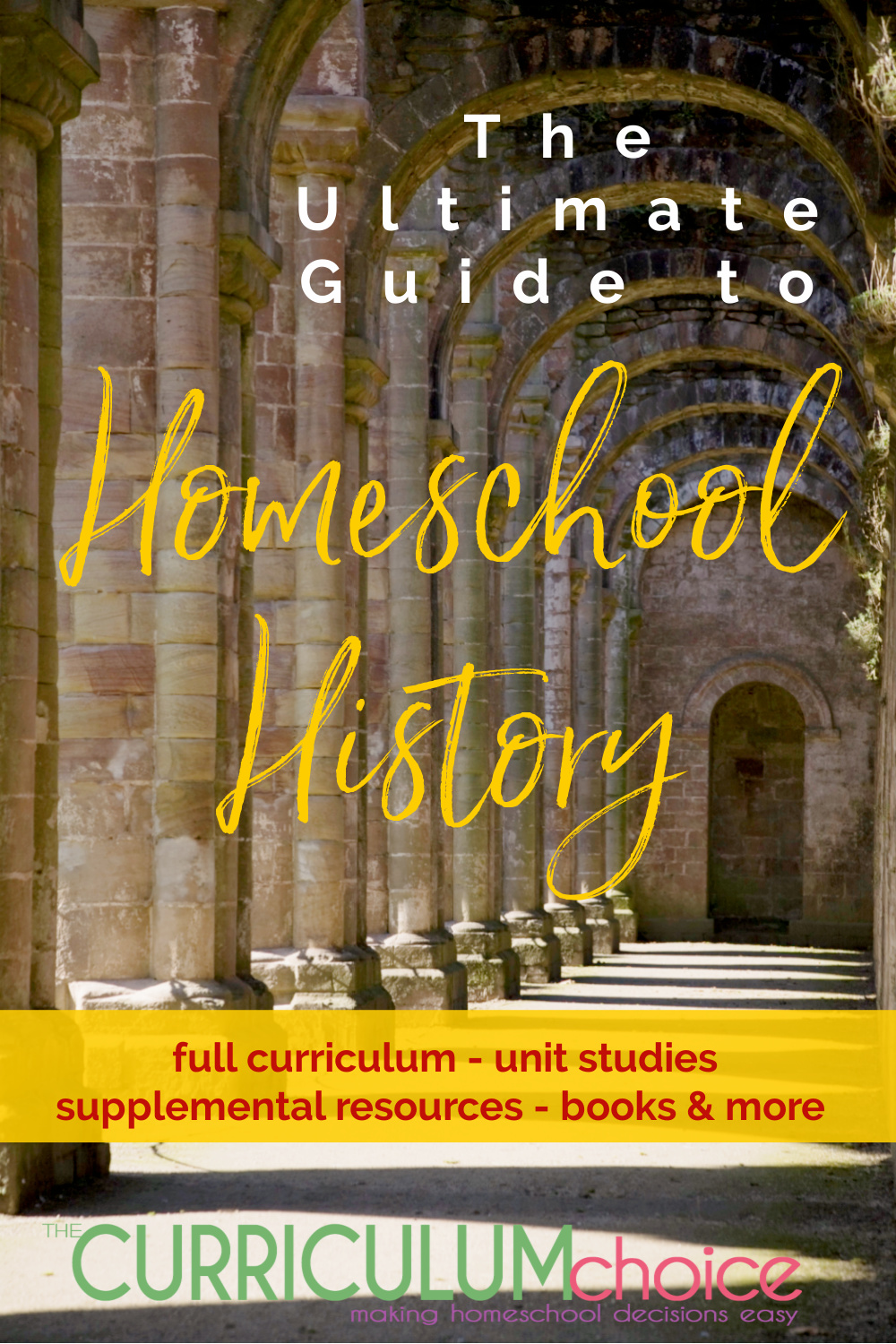 The Ultimate Guide to History Curriculum for Homeschool
American History Curriculum for Homeschool
The Great American History Timeline – is a 2-book set that covers American history from pre-colonization to present events. The books are suitable for students in grades four and higher (we're using them in 8th grade and they are a great fit). The activity sheet assignments and understanding the context of historical events is really a topic best suited for middle school and high school.
Our Favorite American History Resources from the authors here at The Curriculum Choice. An extensive collection of resources, including curriculum, books, unit studies and so much more for studying American History.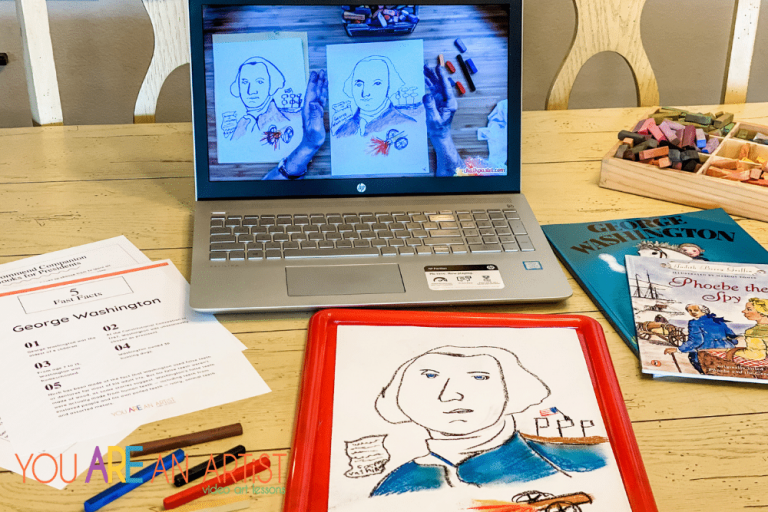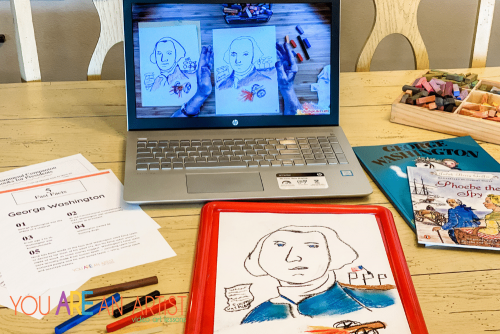 American History Art Lessons – Are you looking for fun ways to incorporate American history homeschool lessons? Maybe you already have a history curriculum, but you're looking for ways to make it more hands-on and engaging. Chalk pastels may be just what you need to get your kids to fall in love with history! (Try a free Christopher Columbus lesson here.)
American Kids in History – "Discover the Past with Fun Projects, Games, Activities, and Recipes." That's a great description of the hands-on fun you can find in the books. I especially like how the books have a story component: you follow a fictional family through a year in their life. The books are broken down into the seasons and what things people would be doing at that time of year, like preserving food or traveling to a fair."
World History Curriculum for Homeschool
The Story of the World – Written by Susan Wise Bauer, SOTW is a four-volume set covering the sweep of human history from ancient times until the present.
Homeschool Middle School World History for FREE – a collection of FREE World History Curriculum options for Middle School. Just download and go!

Ancient History Art Lessons – See how Chalk Pastels can help your kids learn history!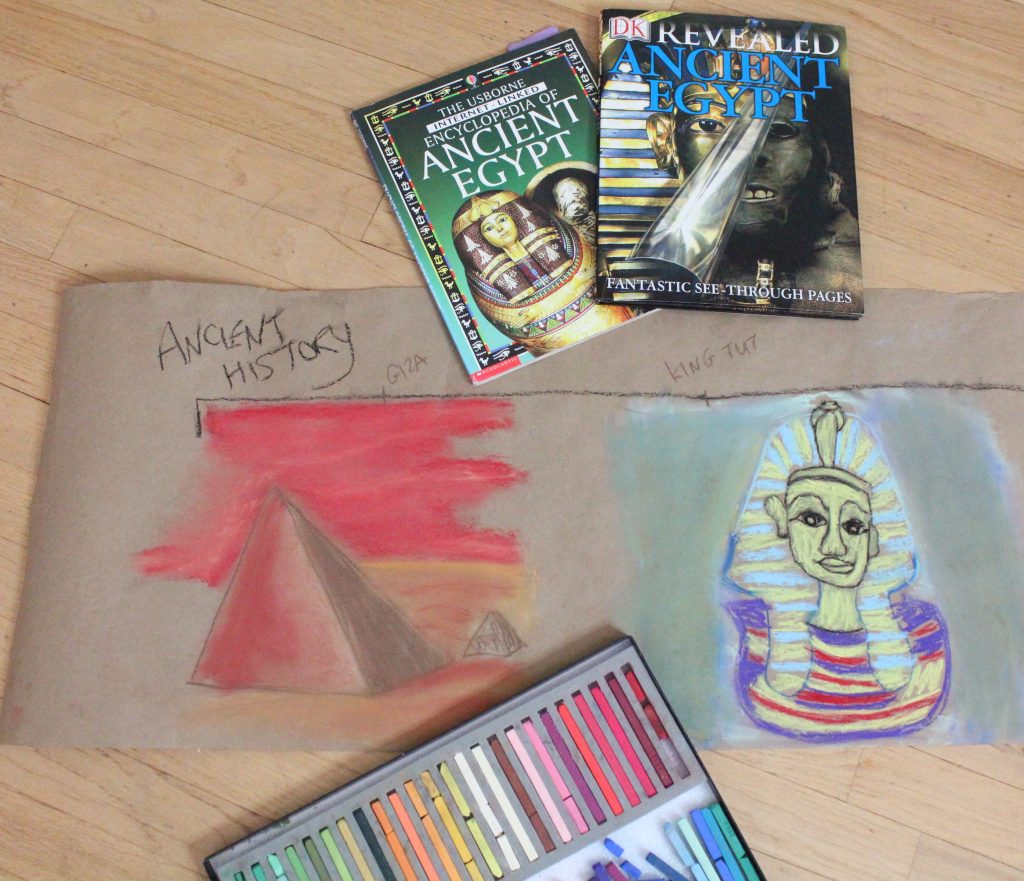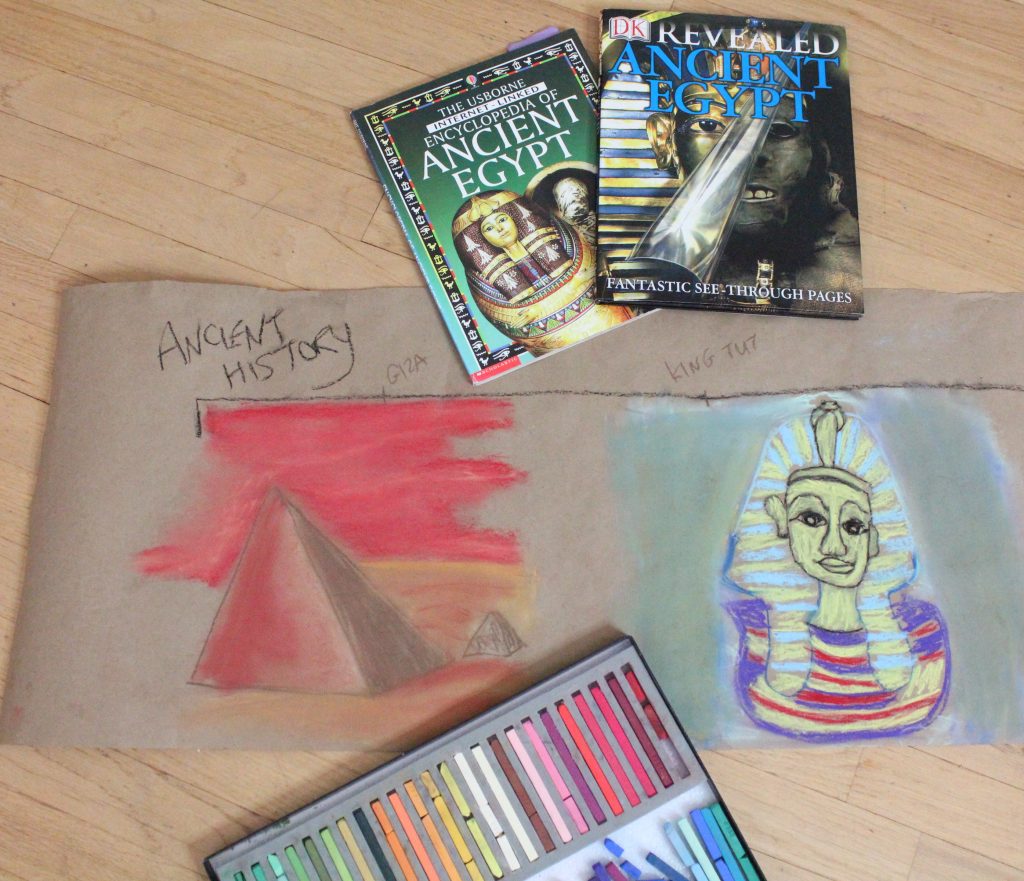 Medieval Art Lessons – Learn about Medieval times with Nana's I Drew It Then I Knew It chalk pastel video art lessons! Medieval Times homeschool art is the perfect hands-on way to bring a bit of color and excitement to history.
Magic Tree House Unit Studies Curriculum – Passport to Adventures is an elementary unit study style curriculum that uses the Magic Tree House books (1-34) as a spine. It covers science, geography, art and more in a hands-on, fun, and multi-sensory way. Each of the books is covered in a stand-alone unit that is designed to last one week. It was created to be flexible because each family is unique, and their learning adventures should be too.
Passport to More Adventures – This learning program based on Mary Pope Osborne's Merlin Mission book series includes a buffet of learning resources and activities to choose from including art tutorials, sensory bins, videos, book suggestions, and printables to follow each of the Magic Treehouse books.
Companies With Full Homeschool History Curriculum Options
Beautiful Feet Books
A Literature Approach to Modern US and World History – from Beautiful Feet Books uses great literature to teach history. They provide many levels and history subjects such as:
Around the World with Picture Books (K-3)
History of Science (3-7)
Geography Through Literature (3-7)
Early American & World History (for use with grades 7-9)
American History Through Literature (grades 5-8 & 9-12)
Medieval History Senior High (grades 10-12)
Modern U.S. and World History (grades 11-12)
Compass Classroom
Compass Classroom offers a host of history courses such as Modernity, Antiquity, and American History.
Also check out High School Homeschool Video Courses for more on what Compass Classroom has to offer.
Tapestry of Grace
Tapestry of Grace is a classical approach, Biblically-based, unit study curriculum for the whole family. Tapestry covers eight subjects. Everyone learning together – each child on their own learning and skill level. More on Tapestry of Grace.
Bright Ideas Press
The Mystery of History – a four-volume series that presents world history in a chronological order, covering every corner of the globe.
All American History – is designed to be engaging and written in a comfortable style, All American History reads like a good book — bringing America's story to life piece by piece. Containing hundreds of images and dozens of maps, it's a complete year's curriculum for students in grades six to high school when combined with the Student Activity Book and Teacher's Guide. It is also adaptable for younger students. All American History offers two volumes:
Volume I: The Explorers to the Jacksonians
Volume II: The Civil War to the 21st Century
My Father's World
My Father's World offers history curriculum for kids from Preschool through High School. Here are just a few:
Adventures in U.S. History (2nd-3rd grade)
Exploring Countries & Cultures (3rd-8th grade)
Ancient History and Literature (9th-12th grade)
Notgrass
Notgrass has history curriculum for kids in grades 1 through high school.
Sonlight
Sonlight programs go through a full history cycle three times between kindergarten and graduation. Each time through, children gain a deeper understanding of history. They includes topics such as World History, American History, Church History, World Cultures, American Government and more.
Paradigm Accelerated Curriculum (PACWorks)
PACWorks offers Middle and High School homeschool curriculum options in print, digital downloads, and audio-enhanced. It is an independent learning format to encourage students to complete courses as rapidly or slowly as desired. A major icon for PAC is the character-building life principles in every lesson that enhances positive character development and student success in careers and college-life.
American History I & II (each 1 year)
World Geography (1 year)
World History (1 year)
Economics (1 year)
Geography
Geography Songs: Sing Around the World – In over thirty songs with accompanying outline maps, Kathy Troxel teaches names and locations of countries of the world, as well as oceans, planets, and states of the US. Some songs are just listings of names. Others also tell about the culture of an area.
Evan-Moor The World Reference Maps and Forms – contains 92 maps, evaluation forms, a crossword puzzle, a word search, and an answer key.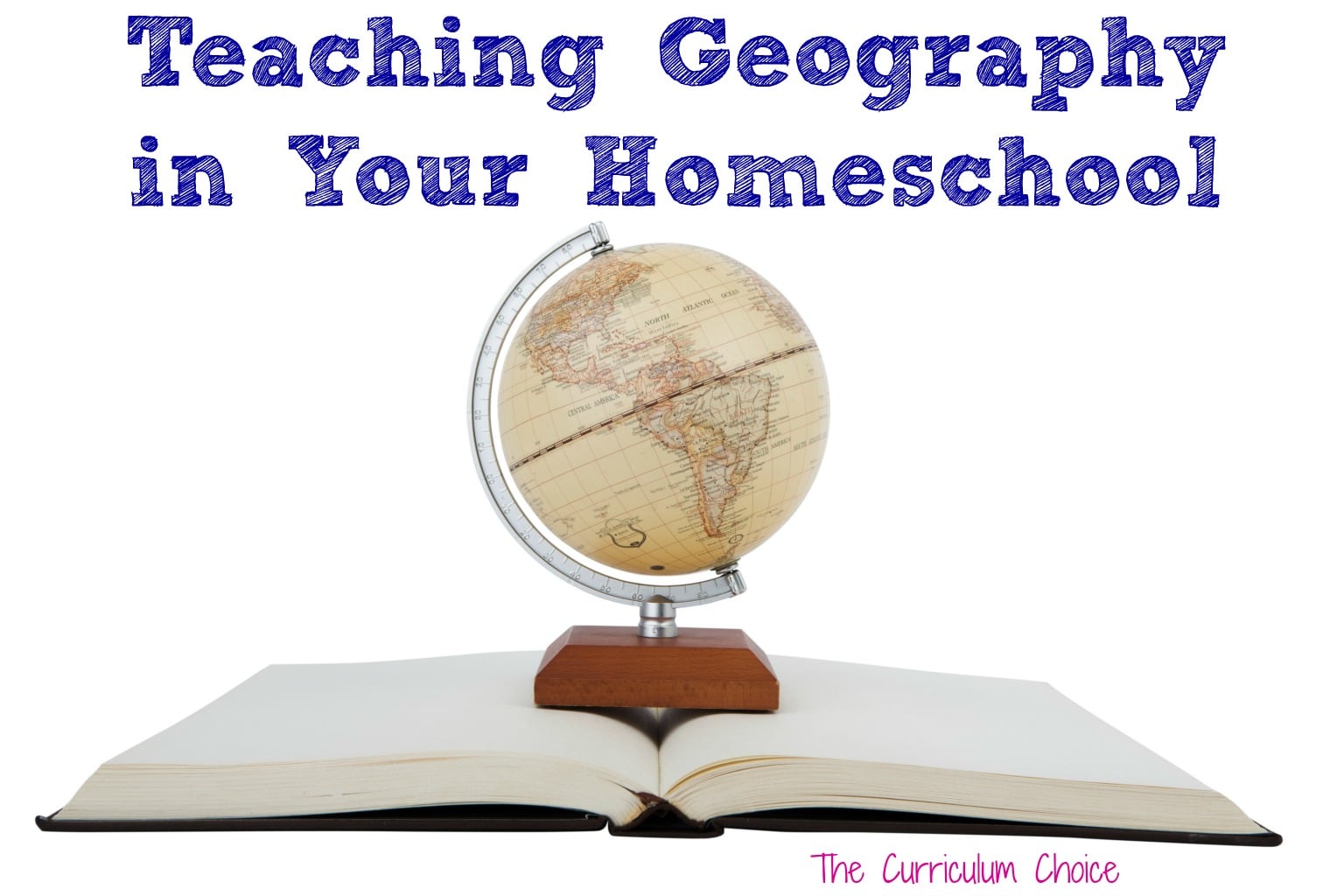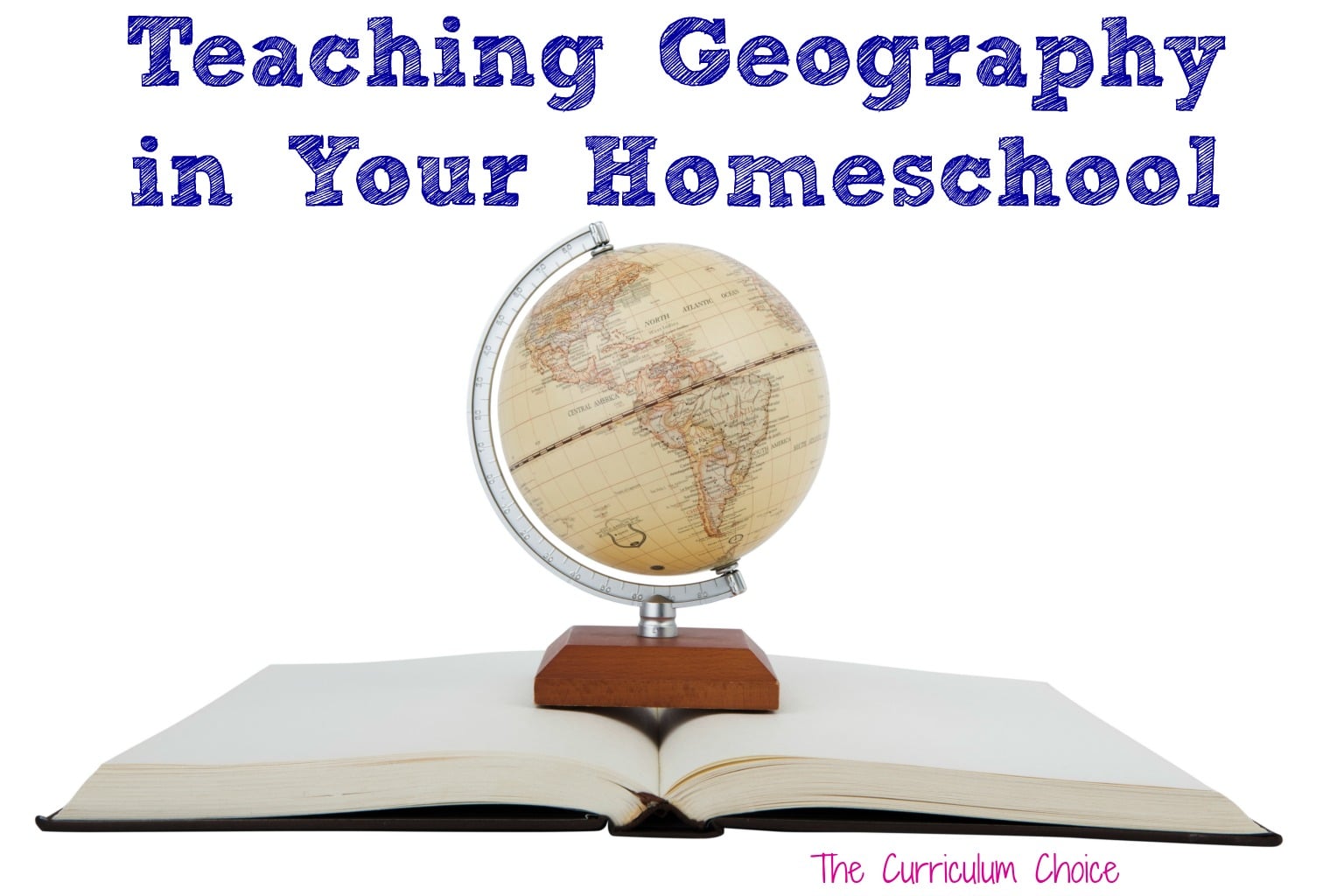 Teaching Geography in Your Homeschool – Teaching geography at home can come in all sorts of ways from using a specific curriculum to including geography as part of your everyday studies. The authors at Curriculum Choice share their tried and true teaching methods for geography.
World Geography with North Star Geography – a year-long course for middle and high school students that covers: Geography Skills – such as reading maps and navigation; Physical Geography – the lithosphere, hydrosphere, atmosphere, and biosphere; Human Geography – social structures, culture and heritage, interacting with the environment.
Fun with Geography – FREE Geography Printables – To help you engage your kids in learning topics covered in World Geography, this is a compilation of FREE Geography Printables and resources together in one printable pack!
Trail Guide to U.S. Geography by Cindy Wiggers – a multi-level geography curriculum that can be used with students between 3rd grade and high school age. Separate Daily Drill questions are provided for the Primary, Intermediate, and Secondary "trails." There is also a Trail Guide to World Geography.
Favorite World Geography Games – a collection of games and puzzles for learning World Geography.
Geography Adventures for Kids with Adventurous Mailbox – a cultural education book series for kids 8-12. Explores world cultures in a fun and engaging way.
Simple to Implement US Geography – Studying geography doesn't have to be a large undertaking, it could be as simple as pulling out a map and finding the location of where something occurred. You could also use a geography curriculum alongside your history. I have happily used both of these methods at various times throughout our years of homeschooling. Currently we have found a method of adding US Geography to our US History studies in a different way, using Draw the USA.
Make Geography Fun with Art – Are you looking for a unique way to get your kids excited about their homeschool geography? Maybe you have a hands-on learner that just needs something a little extra for their cartography lesson. Now you can make geography fun with chalk pastels!
Other Homeschool History Options
Using Uncle Eric Books for High School Economics and Participation in Government – Here you will find an outline of the books to use, the order to use them in and FREE Printable Lesson Plan Schedules to complete these courses.
Rush Revere Adventure Series – Rush Limbaugh has written a series of historical fiction books for kids, beginning with Rush Revere and the Brave Pilgrims. It grew into a series of five books beginning with the Brave Pilgrims book and following through to the early presidents and First Ladies. The books feature an American history teacher, Rush Revere, who time-travels with two young students to see American history first-hand. Always riding along with him is his trusty talking horse Liberty, who is hungry for knowledge –and food!
Profiles from History – The Profiles from History series is dedicated to telling the stories of people, whose lives are worth remembering. Whether they made a discovery, led heroically in a war, created a masterpiece through music, or art, used a pen to change the world, or impacted humanity with their bravery—they made a difference. We can learn so much by looking at those who came before us. Be ready to change your mind about history, with Profiles from History, Volume 1, Volume 2, and Volume 3.
Historical Fiction Books for WWII – a collection of historical fiction surrounding the time of WWII.
Historical Fiction for the Civil War – a collection of historical fiction surrounding the time of the Civil War.
Historical Fiction for the American Revolution – a collection of historical fiction surrounding the time of the American Revolution.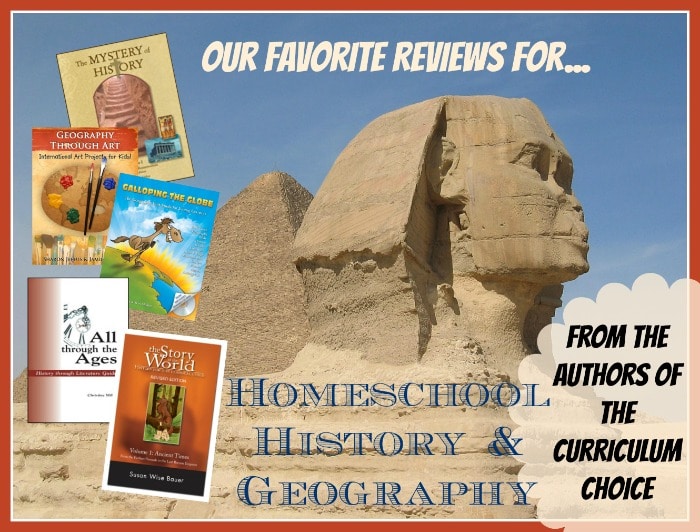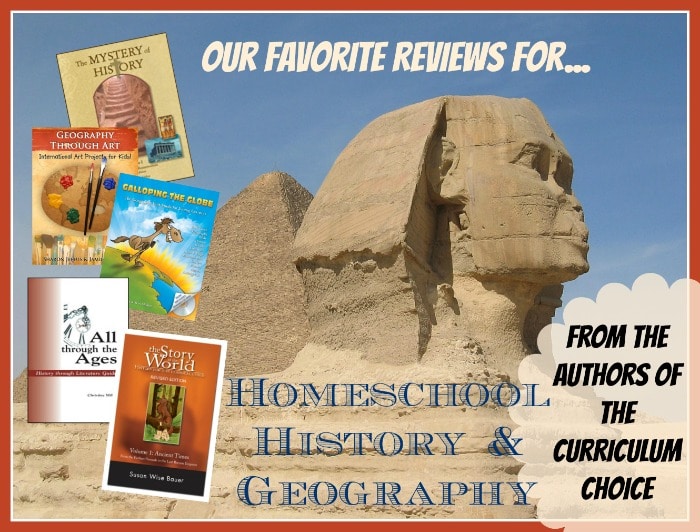 Homeschool History and Geography Curriculum Reviews from our TCC Authors
Learn How to Teach History without a Textbook – Ditch the textbooks, the worksheets, and the lists of dates and dead people. Learning history together can not only be fun, but it might even become your favorite homeschool subject! Yes! You can learn how to teach history without a textbook.
Using Timelines for Homeschool History Studies – the benefits of using a timeline for history and how to do so.
5 Reasons to Use Dover Coloring Books for History – affordable, flexible and more! Check out all the Dover Coloring Books you can use for history!
Using the Who Was Series for Homeschool History – The Who Was Series are illustrated biographies geared towards grades 1-6. These are chapter books of around 100 pages in length that include black and white illustrations, timelines, and where appropriate even basic maps. You can visit the Who Was Book Series website to find lists of books, play fun Who Was trivia and they even have a "My Bookshelf" section where you can keep track of the books you have read and the books you want to read. Not only does it save your lists, but you can even e-mail or print them!
Be sure to check out our History & Geography Pinterest Board for all the Latest Resources!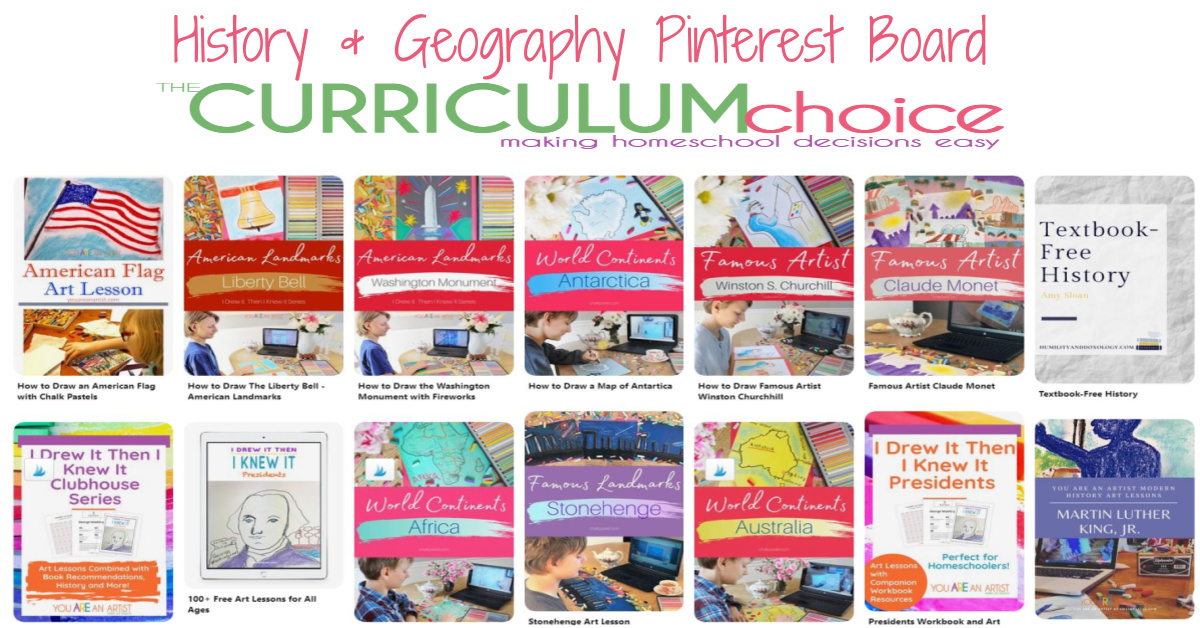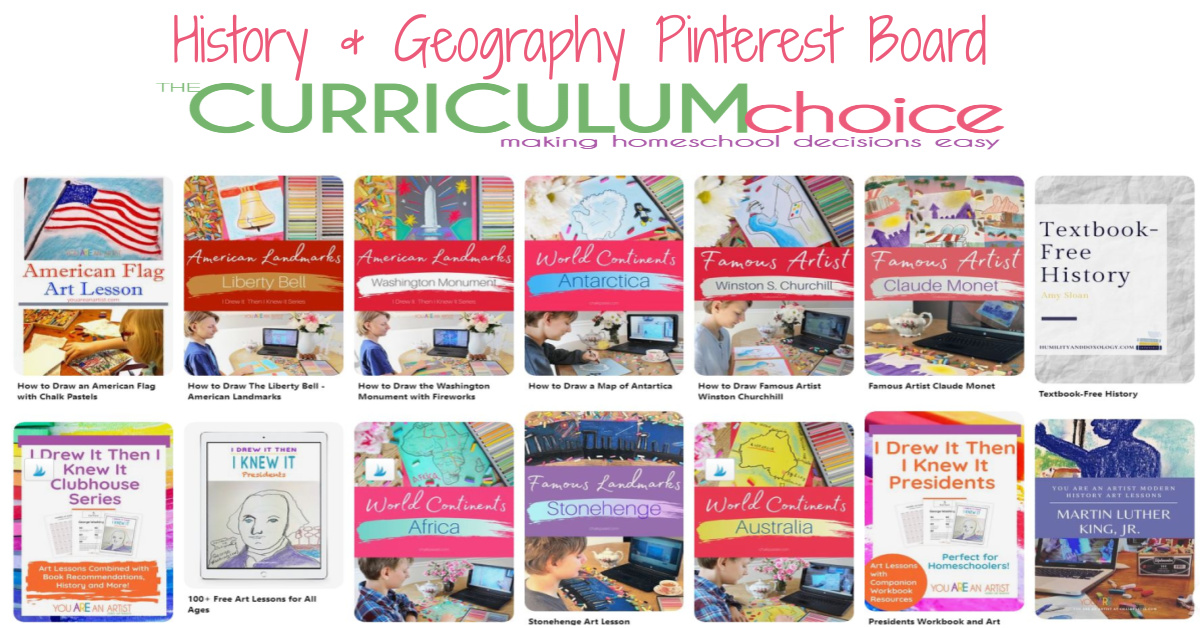 MORE ULTIMATE GUIDES
Stay tuned as we work our way through math, history, science, and language arts, as well as guides by grade level! {We will link them here as we go!}
The Ultimate Guide to Homeschool Language Arts Curriculum