Can You Homeschool Middle School? Yes, You Can! The authors at the Curriculum Choice have many, many years of experience teaching middle school between them. They've joined together to help you feel confident teaching middle school, too!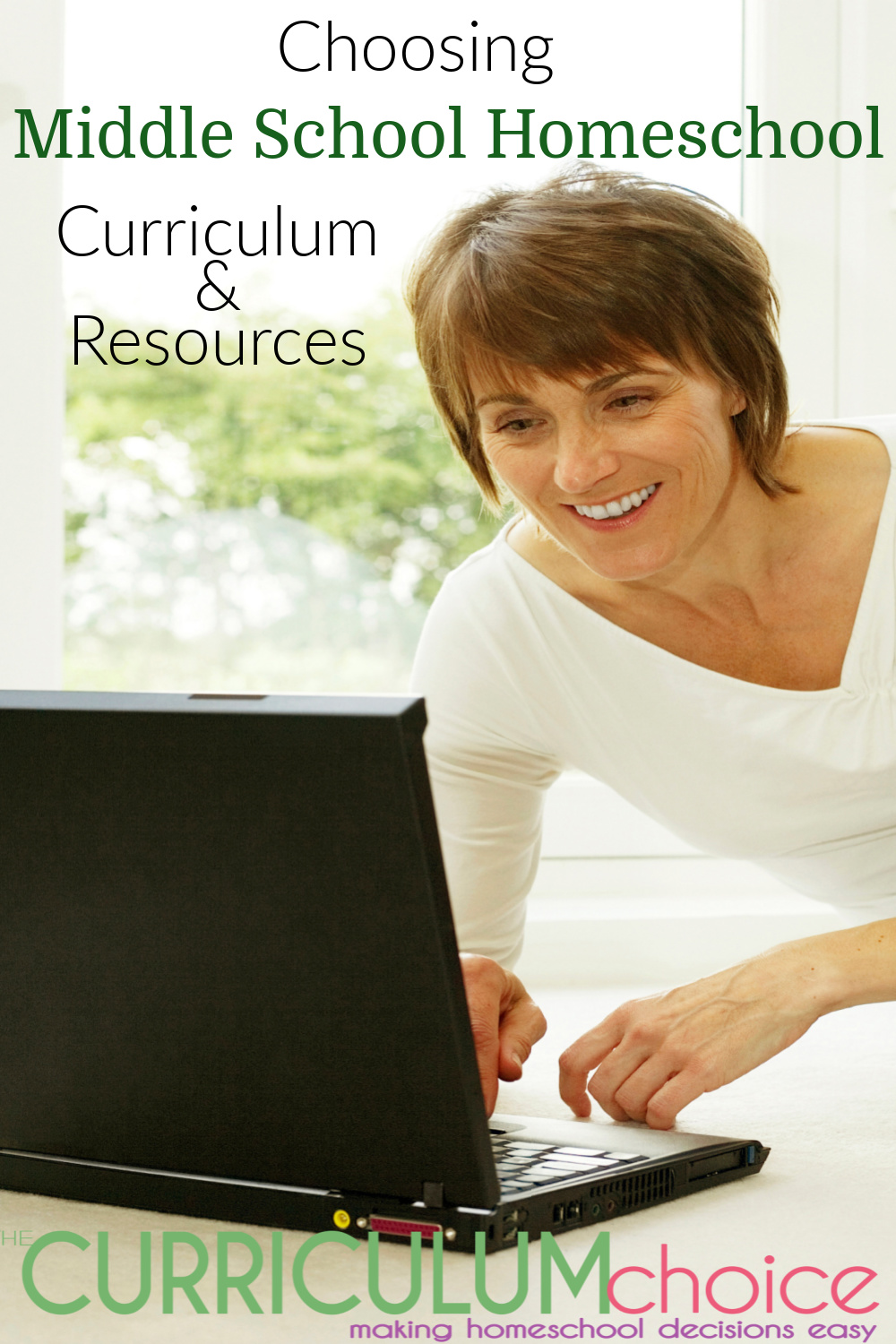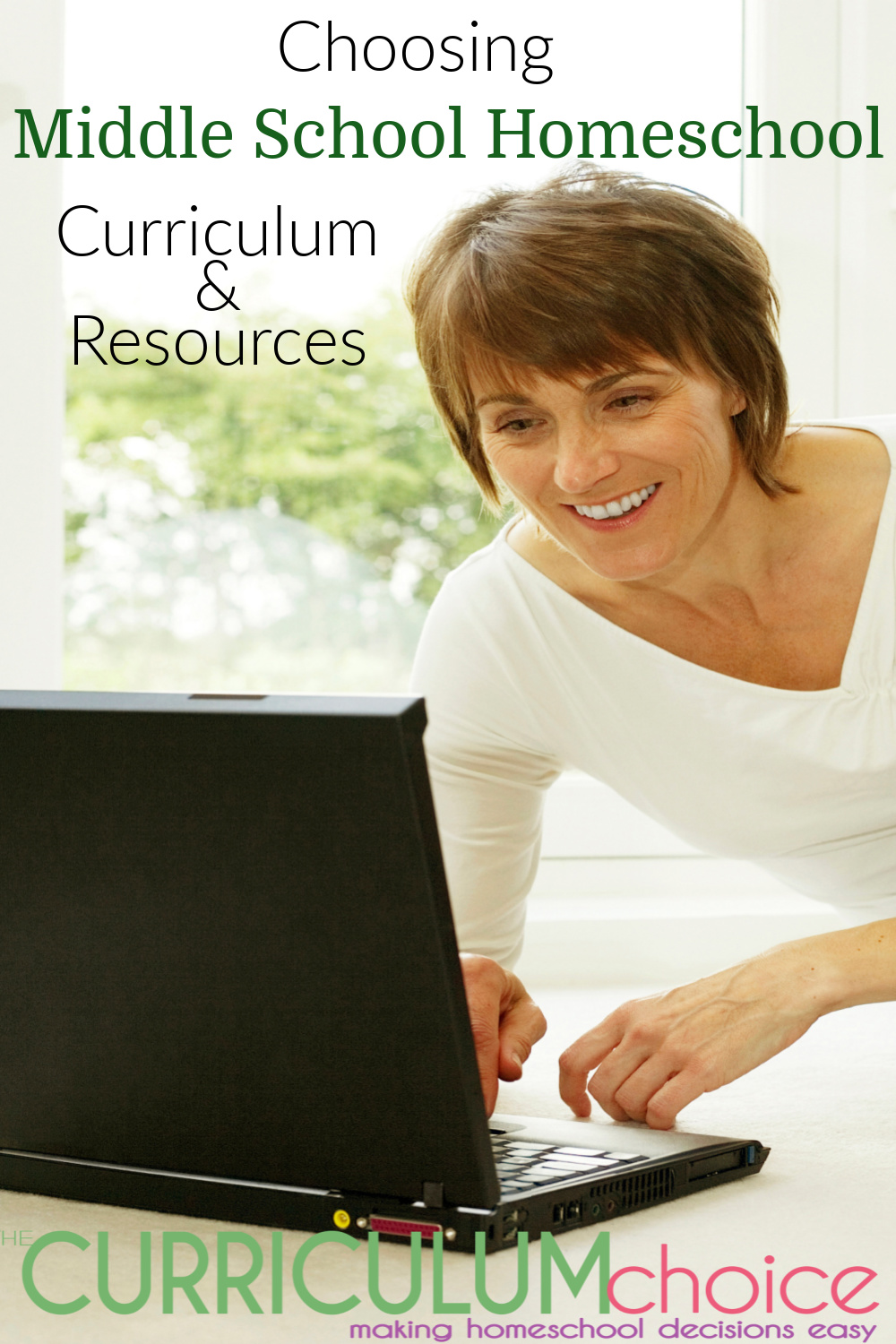 Affiliate links are used on this website. Please see our disclosure policy for full details.
Welcome back to Five Days of Choosing Curriculum! We will be helping you with curriculum choices for specific age levels. Today is all about middle school homeschool resources. Don't miss our schedule at the end of the post. We invite you to browse every topic!
Choosing Middle School Homeschool Curriculum
Below are some of the many middle school reviews our Curriculum Choice authors have written. You'll enjoy learning more about the plethora of resources available to you as you teach 6th-8th graders!
Be sure to also browse all the reviews and resources under our Middle School tab.
More Encouragement from Our Authors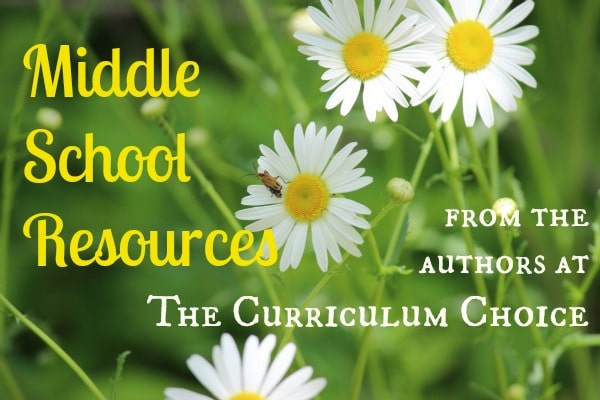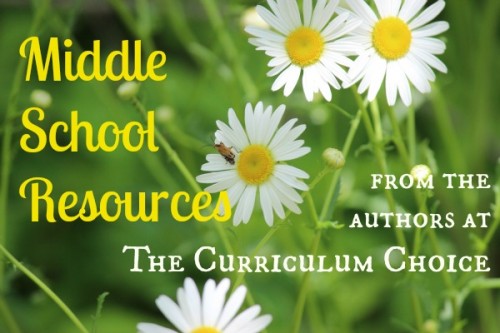 Most of the Curriculum Choice authors have active blogs where they share all kinds of homeschooling advice and experiences. Below, you'll find links to helpful middle school posts from a couple of our veteran homeschooling authors.
Cindy West from Our Journey Westward
Cindy loves teaching middle school! Sixth-eighth graders are ready to dive deeper academically, but still enjoy lessons that allow them to get dirty and have fun. Here are some of her "outside the box" curriculum ideas for middle school.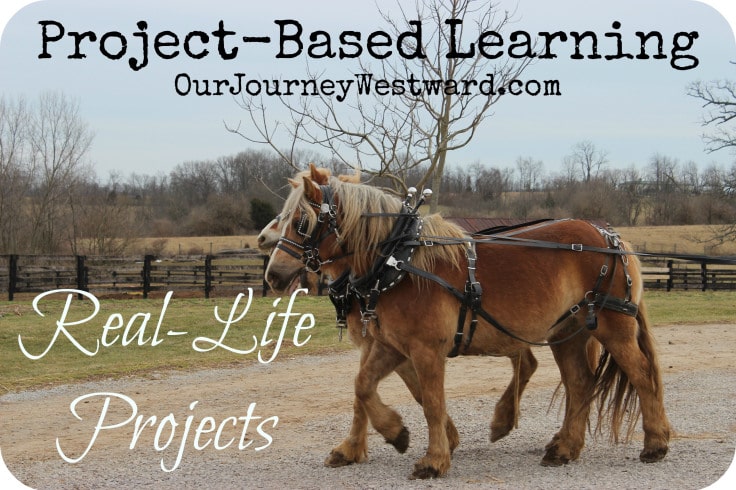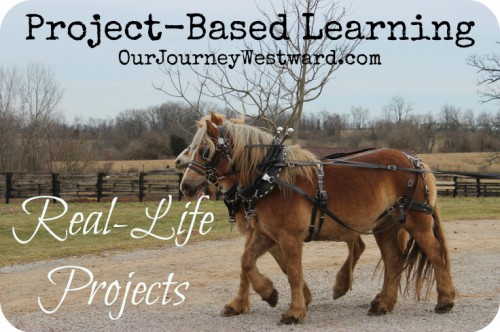 Apologia and Nature Study – How to integrate nature study and a popular science textbook in the upper grades.
Logic and Critical Thinking – Middle school children are the perfect age to dive deep into logic studies that will prepare them for so much in the future!
Project-Based Learning Series – Many kids want (or need) to learn on their own terms – whether delight directed, hands-on, gifted, struggling, etc. – project-based learning can be a great answer.
Dr. Seuss in Middle School – This fun character-building lesson uses a children's book for some deep thinking.
Tricia from Hodgepodge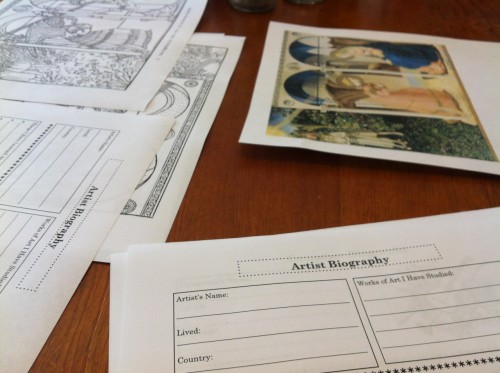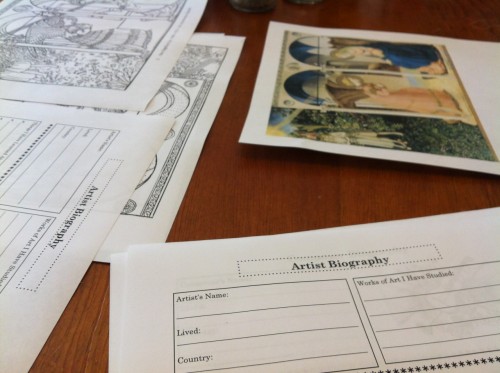 Middle School Homeschool Curriculum – Our middle school girl is a busy, kinesthetic learner who loves to craft. She loves to make things. Do things. Move. Participate. Give her a display board for a biography report. Let her make a salt dough map. She loves to color while I read. Crafts, creations, busy. That's her.
You ARE An ARTist Fine Arts Plans for Art and Music Appreciation – (we use this together as a family – for all ages! But we've mostly enjoyed the middle school plans) Are you like me? Do you long to enrich your homeschool with studies of composers and artists? Do you wish that someone would just do it all for you? You know, invest the time in research, find the online links, point you to the resources you need? It's done. Yes, really. It's all done for you. Barb-Harmony Art Mom has created just what you need. She, too, was like us.
Lynda.com Online Training Library – Our eldest son is using the Lynda.com library to learn computer programming. The courses are engaging, and the lecturers really know their topics. One of the best things about Lynda.com is that 10% of the training catalog is available free. You can truly "try before you buy".
GloBible App – They have created an engaging Bible study tool that will (and has) fascinated and captivated our Bible students. My 13-year-old son says "I love the Glo Bible".
New Millennium Creative Writing for Tween Girls –Crafty. Creative. Busy. Reader. Writer. Tween. Do you have one of those too? Yes, I have a tween girl who thrives on creative projects. So when we had a chance to review the New Millenium Girls Creative Writing Bundle by Jan May, I knew it was for us.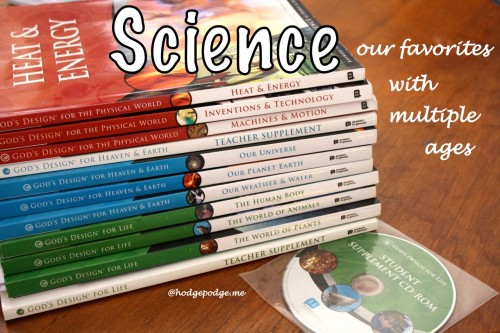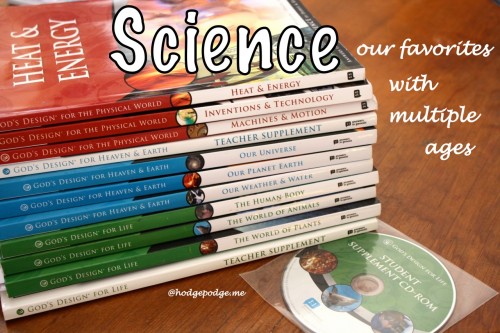 Answers in Genesis: God's Design for Science – For our middle schoolers too! Gone are the days of buying separate science curriculum for various levels. Focusing on different topics in multiple grades. For me, as homeschool parent, I no longer have to set aside time to "do science" with each child. Everyone is learning together. A unit study approach for the whole family. Four years worth of units for grades 1-8. Each with 3 units. Even more on Answers in Genesis God's Design for Science in Homeschool Science for Multiple Ages.
Heidi from Starts At Eight


Middle school is a time of transition from the very guided work of elementary school to the independent work of high school. During these years we not only cover the core subjects, but things like, time management and planner usage.
One great way to get an idea of what we do in our homeschool and how we do it is to check out our curriculum choices. Here is just one of our 8th grade years!
I also find this an important time to work on teaching life skills. Here in NYS we are required to fulfill certain "practical arts" requirements. I also created a Life Skills as High School Electives course for my teens to both learn important skills and get high school credit for it!
Annie Kate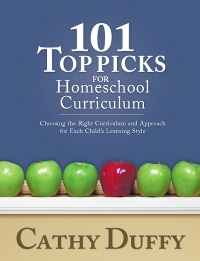 In my opinion, the most important resource when choosing curriculum is Cathy Duffy's guide, 101 Top Picks for Homeschool Curriculum, which helps you determine what curriculum suits your family.
I recommend it to all new homeschooling families and use it regularly myself even after 17 years of homeschooling and 4 years of reviewing curriculum.
The older version, 100 Top Picks for Homeschool Curriculum, is still useful, but does not mention some of the great new curricula available.
And there is an even newer version called 102 Top Picks for Homeschool Curriculum
Even More Homeschool Resources!
Be sure to also check out The Ultimate Guide to Choosing Homeschool Curriculum.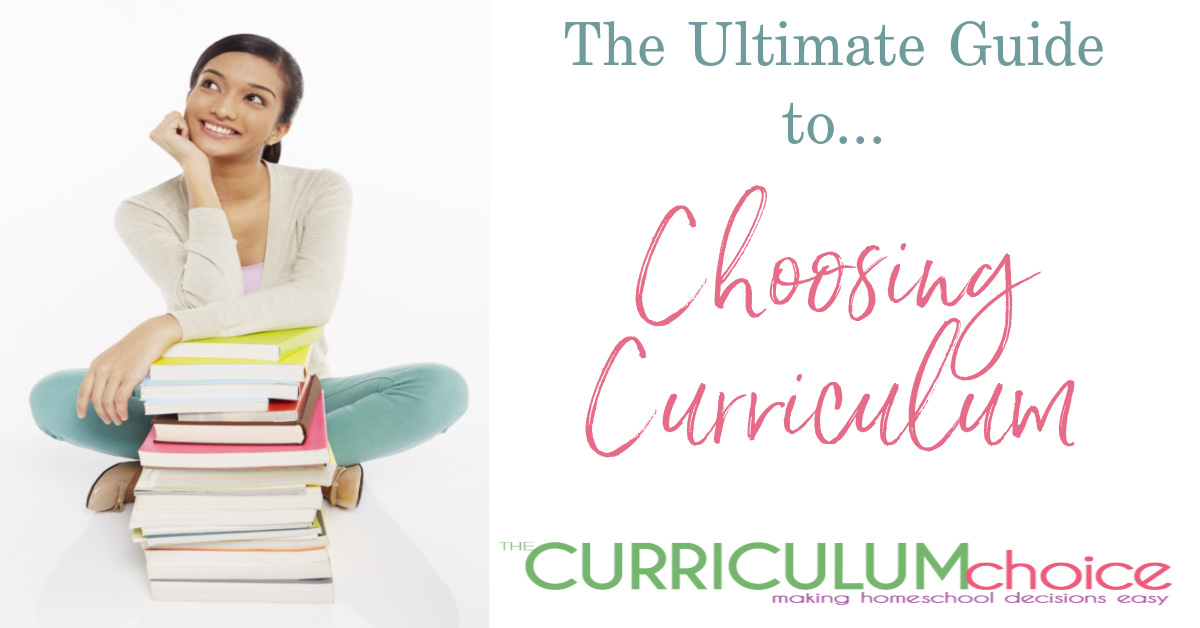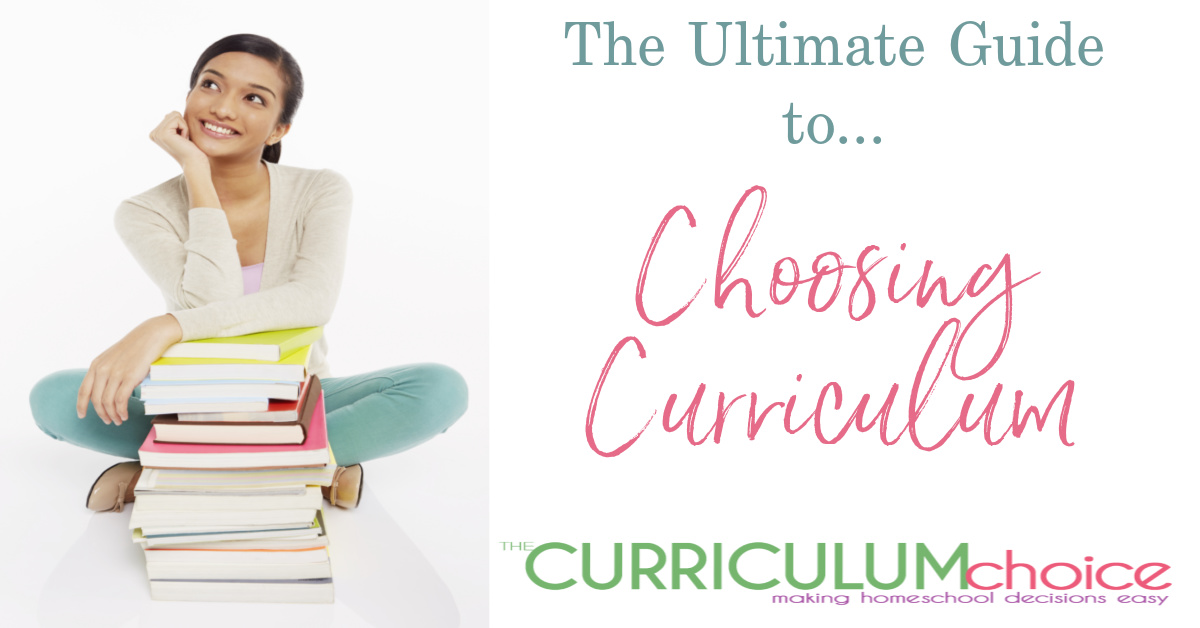 As well as our full collection of homeschool curriculum broken down by subjects and ages – The Incredible Index of Homeschool Curriculum Options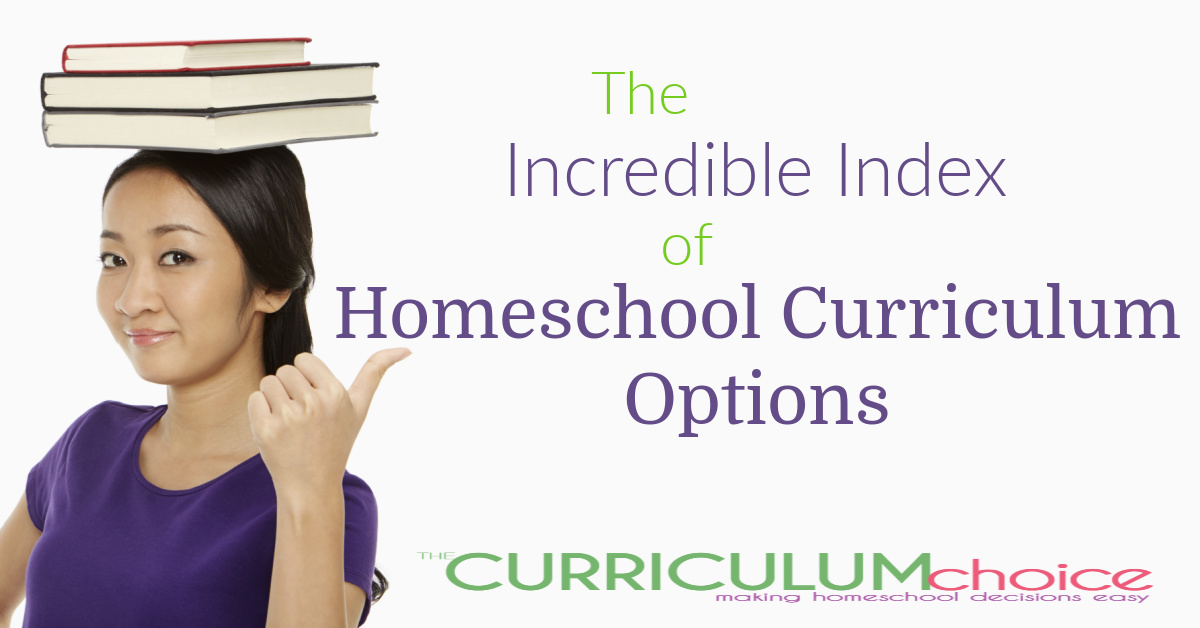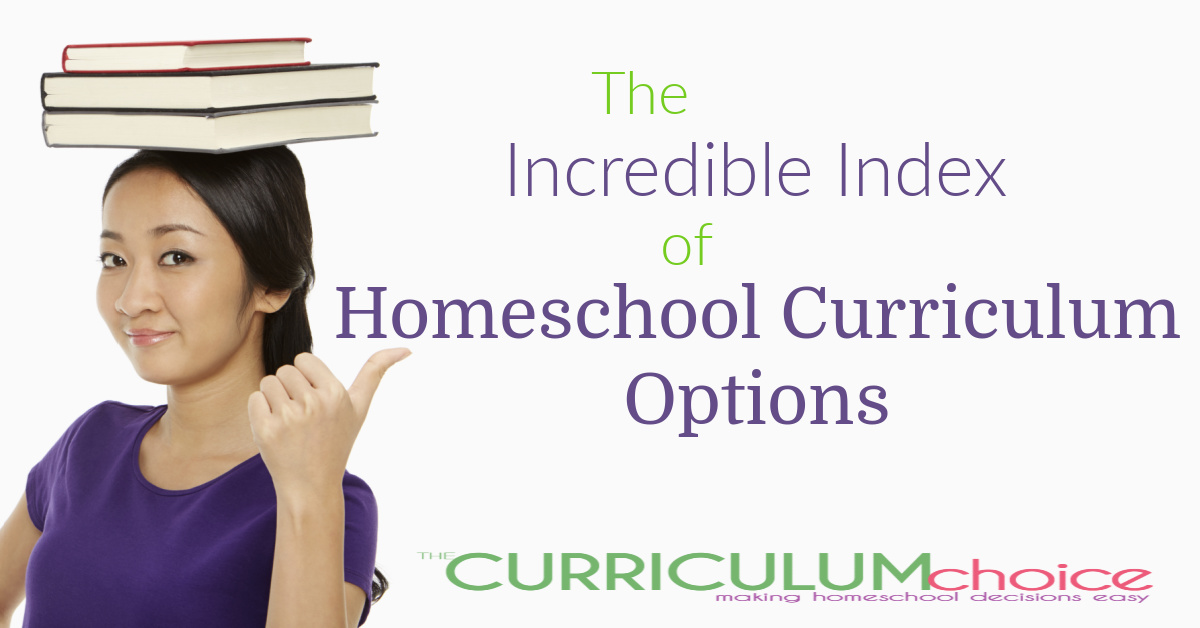 And even our full guide to homeschool methods – What do Homeschool Methods Look Like in Real Life?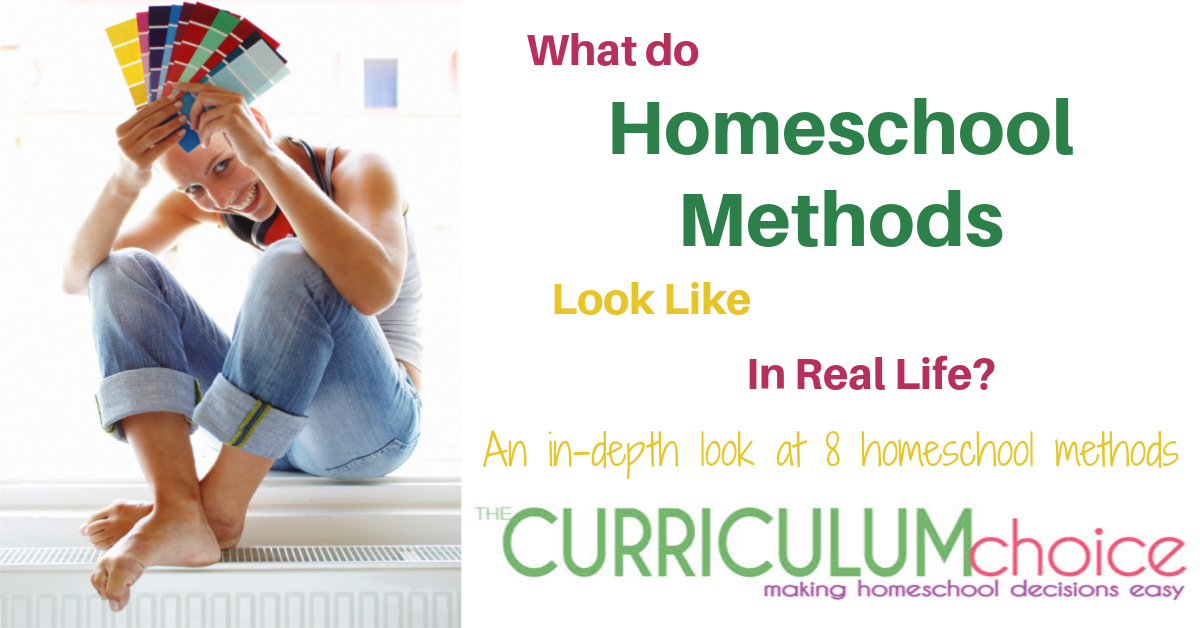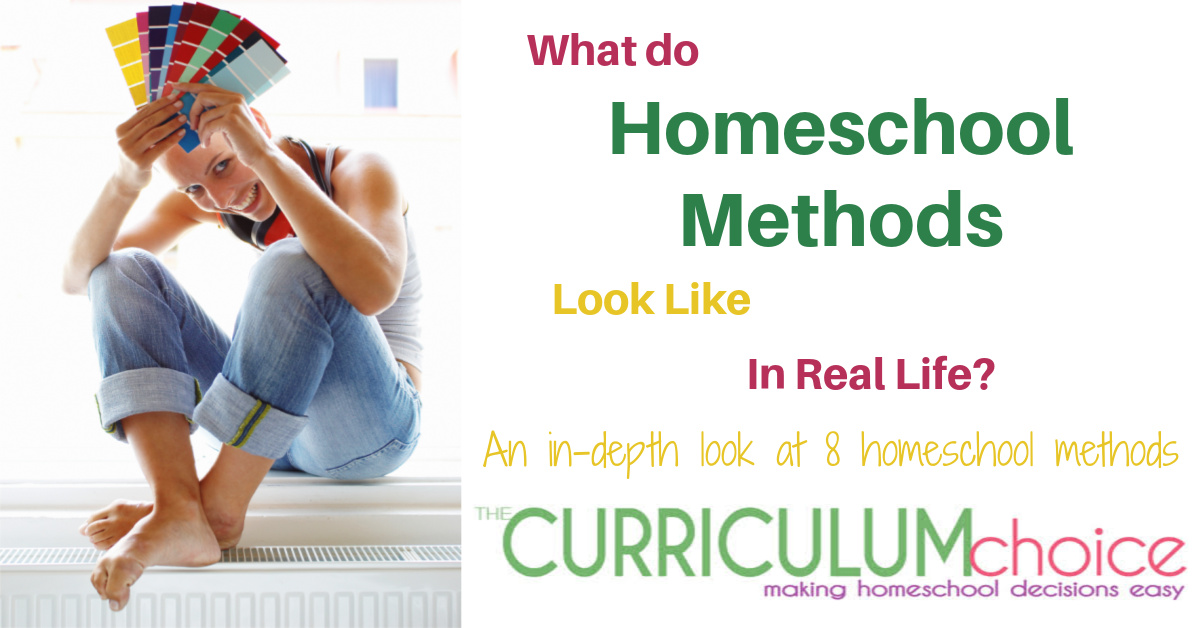 Our Curriculum Choice review team features a topic monthly. You can see all that our authors have shared on electives, math, curriculum choices and more under Review Team Features.
Our Curriculum Choice Pinterest boards! reviews of all kinds from our archives and more.
Five Days of Choosing Homeschool Curriculum
~Originally published June 2017, hosted by Cindy West, an eclectically Charlotte Mason mom of three from KY. She homeschools elementary, middle and high school students. You can find her writing about homeschooling, and learn about her creative homeschool curriculum at Our Journey Westward.
Save
Save