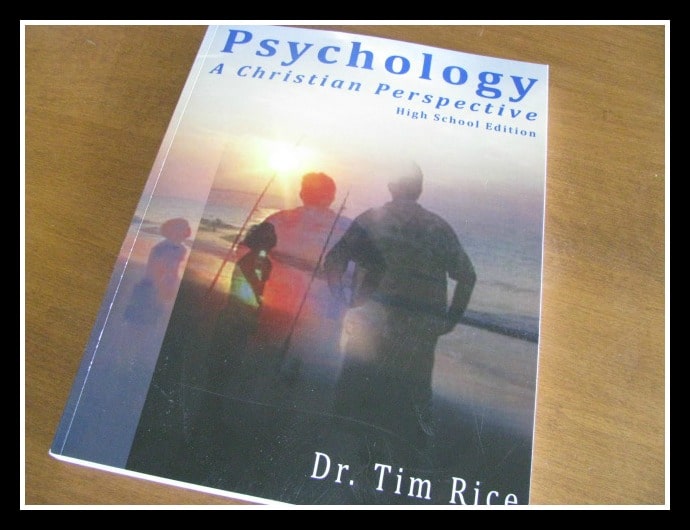 I have always had an interest in the study of psychology and even took a few classes on the subject in college.  It's a good thing my faith was strong, though, because not one of my psychology professors supported the Truths of Scripture.  In fact, quite the opposite, they often tried to talk me out of my faith with their lofty views.
Most college student will be required to take at least one psychology course. Luckily, there is a preparatory, high-school curriculum available to homeschoolers which presents the foundation of psychology from a Christian perspective so your child can be prepared for the faith-destroying lessons likely to come.
Psychology: A Christian Perspective by Dr. Tim Rice is a very thorough, yet easy-to-understand Christian-based course for 11th or 12th grade students.  The student text can be completed in one semester, or expanded upon using the extra suggestions in the Teacher's Guide for a full-year credit.  The book can be used as a high school elective for a single student or used in a classroom environment.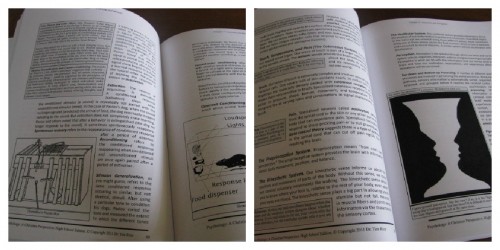 In 15 chapters, the student text takes a looks at the main topics of psychology such as the brain and nervous system, perception, emotion, memory, human development, consciousness, intelligence, personality, abnormal psychology, treatment, and social psychology.  Major "players" of modern psychology are covered as well. All content introduced from a Christian world-view, and often with apologetic-like explanations.
In each chapter, you'll find:
A concise overview of the chapter topics;
Enough information on the topics to be clear, but without too much wordiness (aka psycho-babble);
Highlighted key words;
A chapter summary;
Review questions for discussion, test preparation or as test questions.
If you choose to use the free downloadable Teacher's Guide alongside the Student Text, you will find additional discussion questions and activities, as well as additional resources for further study.  The additional resources include things like links to articles and videos, as well as ideas for web research.  Answers are provided for the student text review questions, and an additional set of test questions and answers are provided as well.
My daughter will only be in the 10th grade this year, so I am opting to wait for a year or two before adding this elective into her schedule.  I, however, have "taken the course" myself as part of the review and I can tell you that I'm super-excited to use it with my daughter soon.  It's a fantastic resource that will serve to give her one more boost of faith-building content before she enters the world of distractions in college.
~Cindy is an eclectically Charlotte Mason mom of 3 from Central KY. You can find her blogging at Our Journey Westward and find her NaturExplorers studies (and other creative curricula) at Shining Dawn Books.