My 11th grade daughter and I are excited about the homeschool high school health and nutrition text from Apologia. The two of us have never seen such a thorough and truly enjoyable textbook on this subject. I have two homeschool graduates now. I sure wish they had had this resource!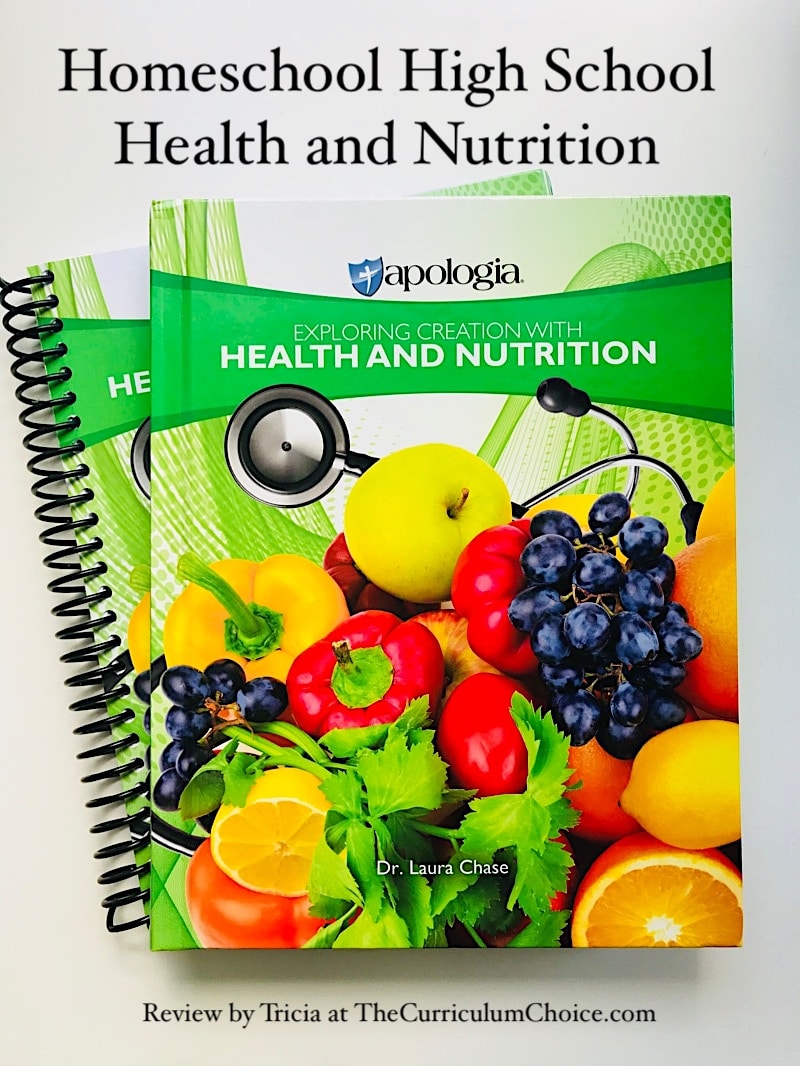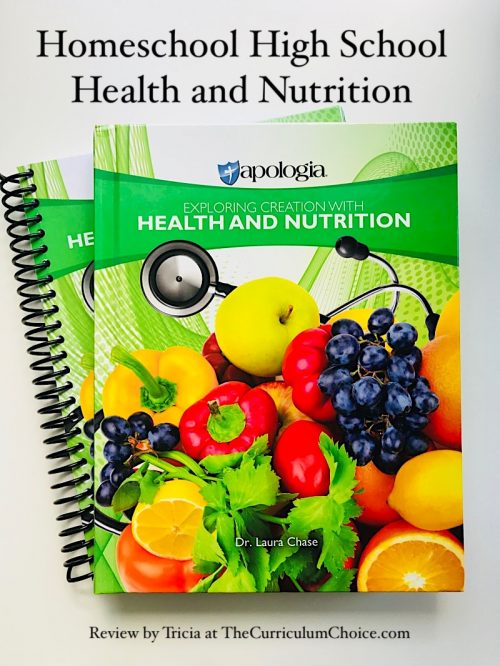 Don't miss the giveaway at the end!
Homeschool High School Health and Nutrition
What I like as the parent:
I was very impressed with the table of contents and all that is included in this subject. This health and nutrition text addresses the 'whole person' with the spiritual aspect and with very practical suggestions for proper care. No topics made us feel uncomfortable. We did not feel that anything was missing.
I love the conversational style of the textbook. I adore the scriptural references, the scientific references. This is truly a labor of love. What a mighty project!
As a 15 module course with over 50 projects, this is a thorough offering for high school health credit.
I appreciate that the textbook includes prompts for the student to work independently in the notebooking journal. Prompts for test taking as well.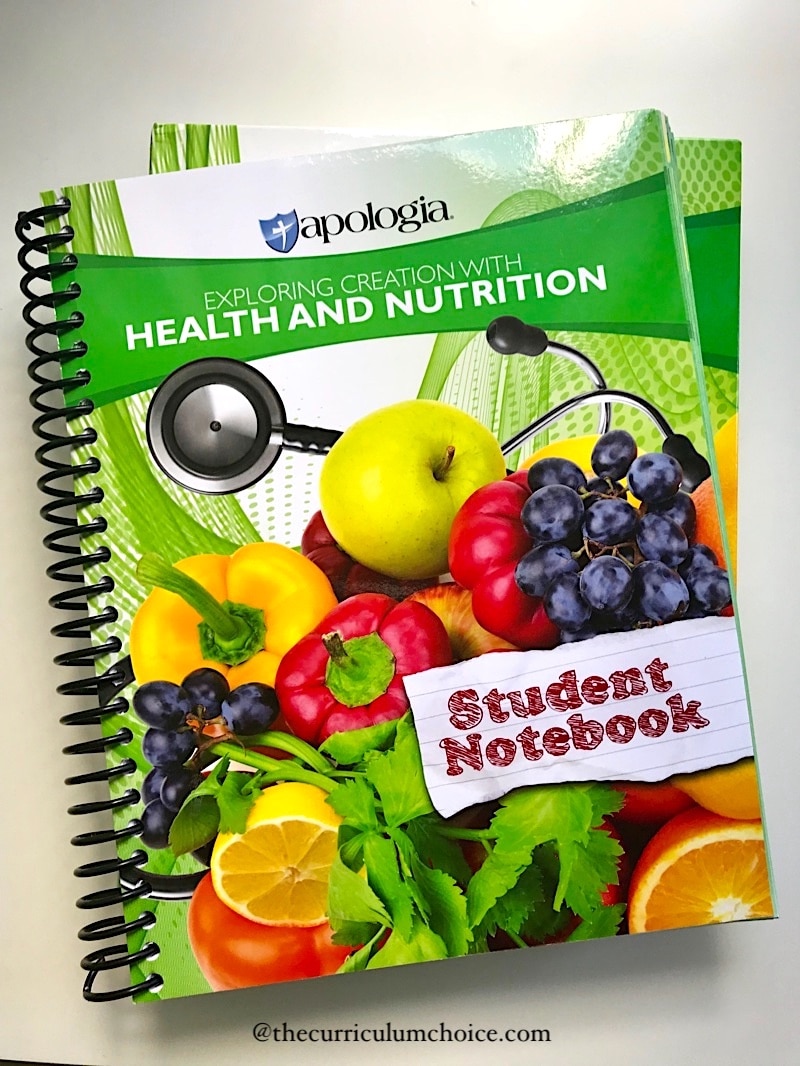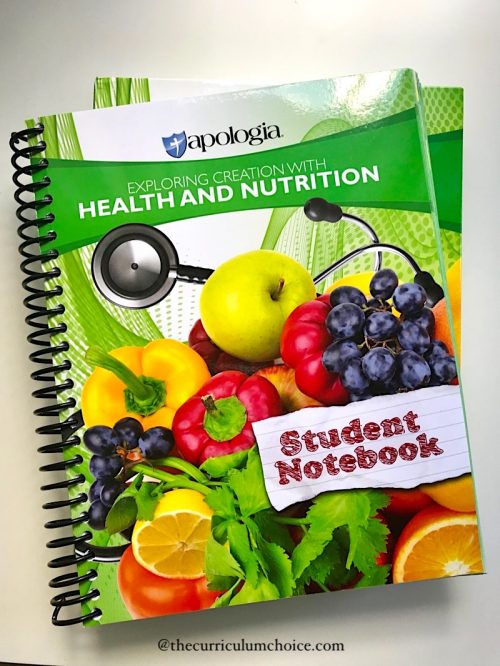 What my student likes:
My daughter really likes the format of the textbook and the student notebook.
"It is easy to read and understand." – 11th grader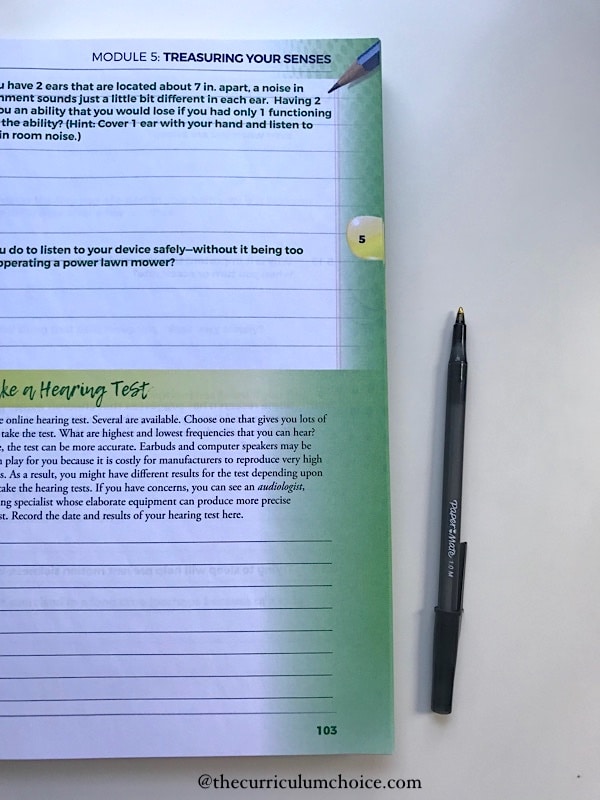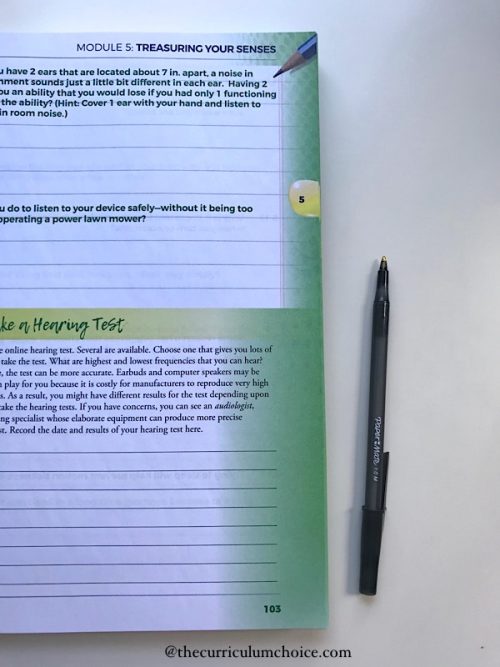 She noticed that there was a great deal more included in the notebook – a little less writing for her with more fill in the blank and circling.
The images and featured text boxes break up the chapters nicely. We both like the 'scripty' titles too.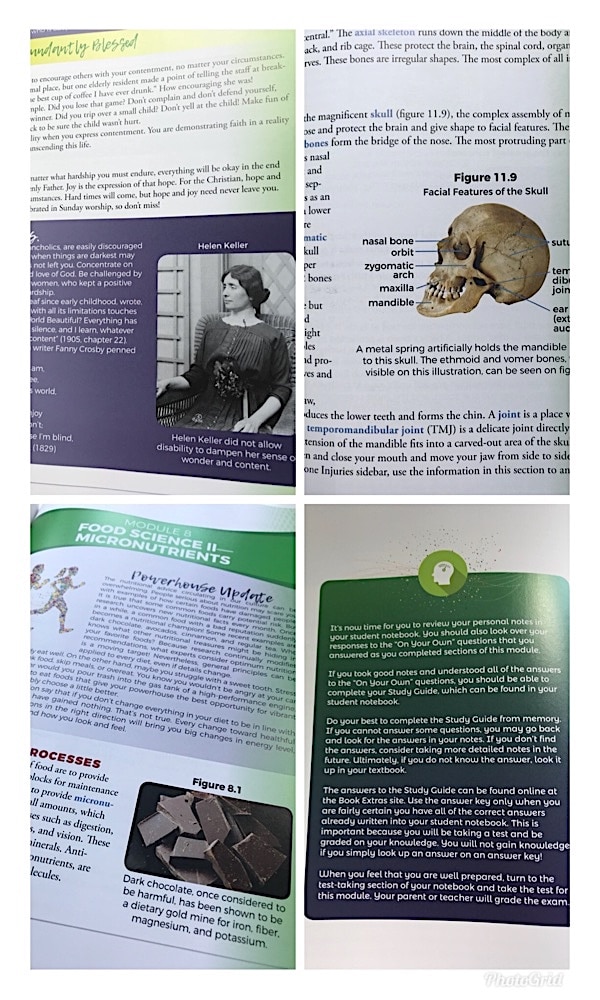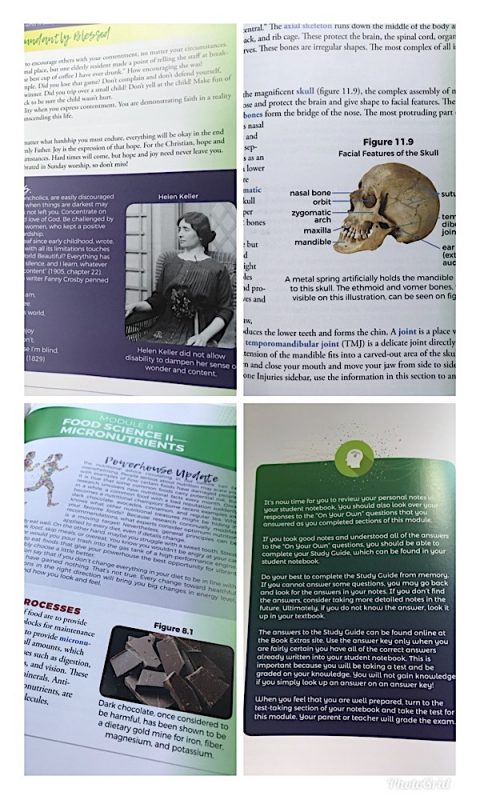 Homeschool High School Health and Nutrition for What Ages?
This Apologia textbook is suggested for grades 8-12 and can count for required high school health credit. Please see the
parental note at Apologia
because there are sensitive subjects covered.

How We Will Use Homeschool High School Health and Nutrition
My daughter has chosen an ambitious year of both Health and Nutrition and Advanced Biology. With the wonderful notebooking journals to keep her on task, I know she is going to have an incredible year of learning.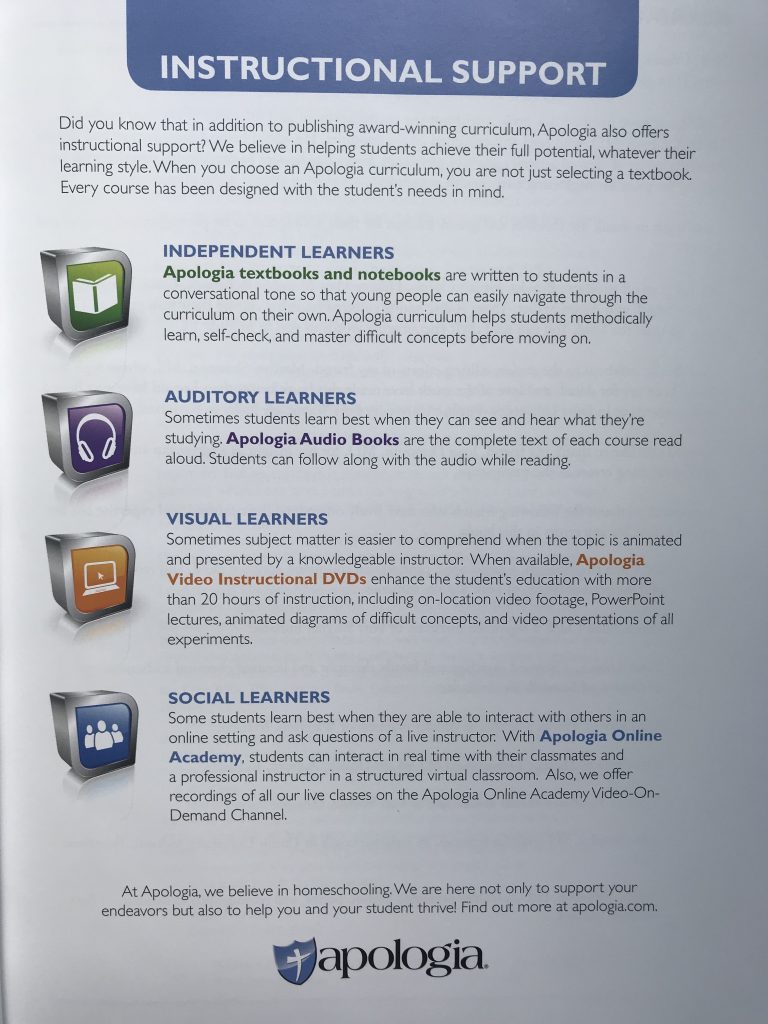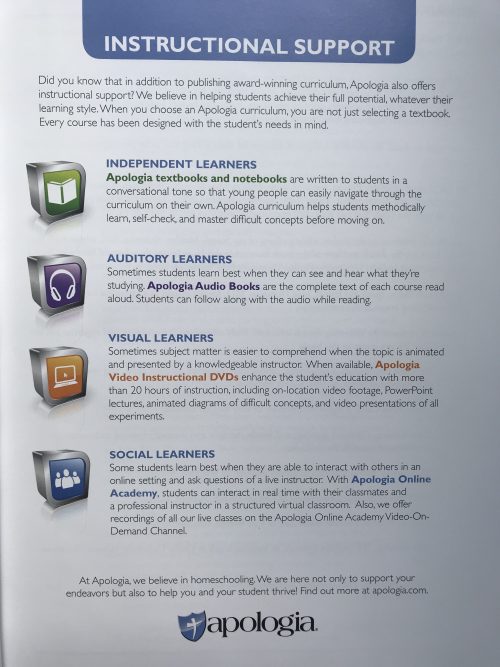 In the past we have coordinated fun years of science learning across our ages. I could see this working in a family with multiple ages. Exploring Creation with Anatomy and Physiology for the elementary to 6th grade ages. Health and Nutrition for high schoolers. What a great year of learning that would be for a homeschool family! More here on the how tos of
Multiple Ages Homeschool Science Studies
.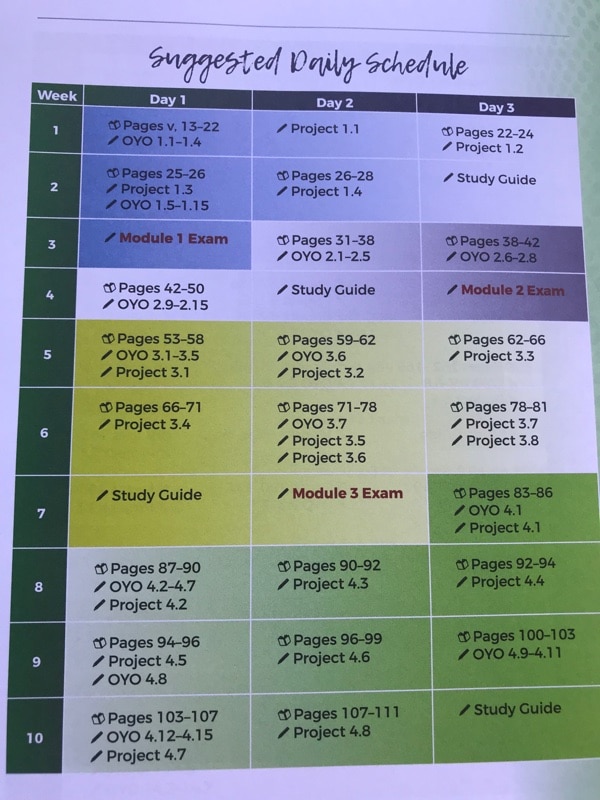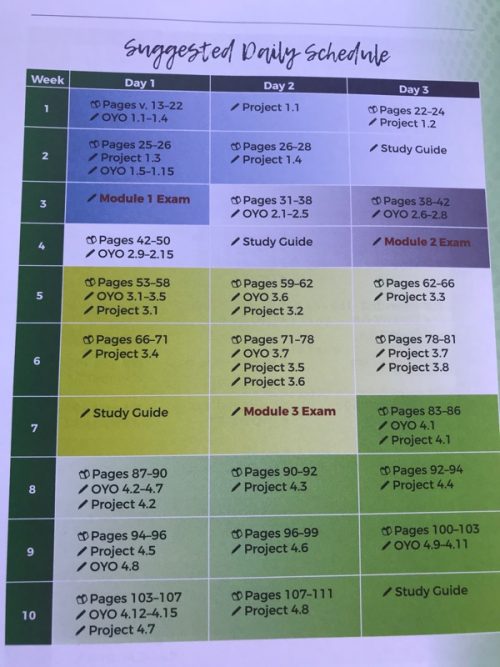 Example of schedule from Health and Nutrition Student Notebook
What is included in Homeschool High School Health and Nutrition?
There are many awesome and some quite intimidating topics covered and handled in an easy going and scientific way. We are truly impressed at how very thorough, encouraging and fun this textbook is:
Module 1: Who Am I And Why Does Health Matter?
Module 2: Physical Influences on Thoughts and Feelings
Module 3: Mental and Emotional Stability
Module 4: Interpersonal Harmony
Module 5: Treasuring Your Senses
Module 6: Processing Nourishment and Hydration
Module 7: Food Science I – Macronutrients
Module 8: Food Science II – Micronutrients
Module 9: Let's Look At What You Eat
Module 10: Delivering The Oxygen
Module 11: Let's Move
Module 12: You're Stronger Than You Look
Module 13: At War With Infection
Module 14: Peace in Difficult Times
Module 15: The Gift of Reproduction
For we are God's workmanship, created in Christ Jesus to do good works, which God prepared in advance for us to do" Ephesians 2:10
You might also like to investigate:
In summary, this is most timely for us as my daughter starts her junior year. This resource will be enjoyed later by my youngest two children! Thank you, Apologia, for producing God-glorifying resources and blessing our homeschool and our family.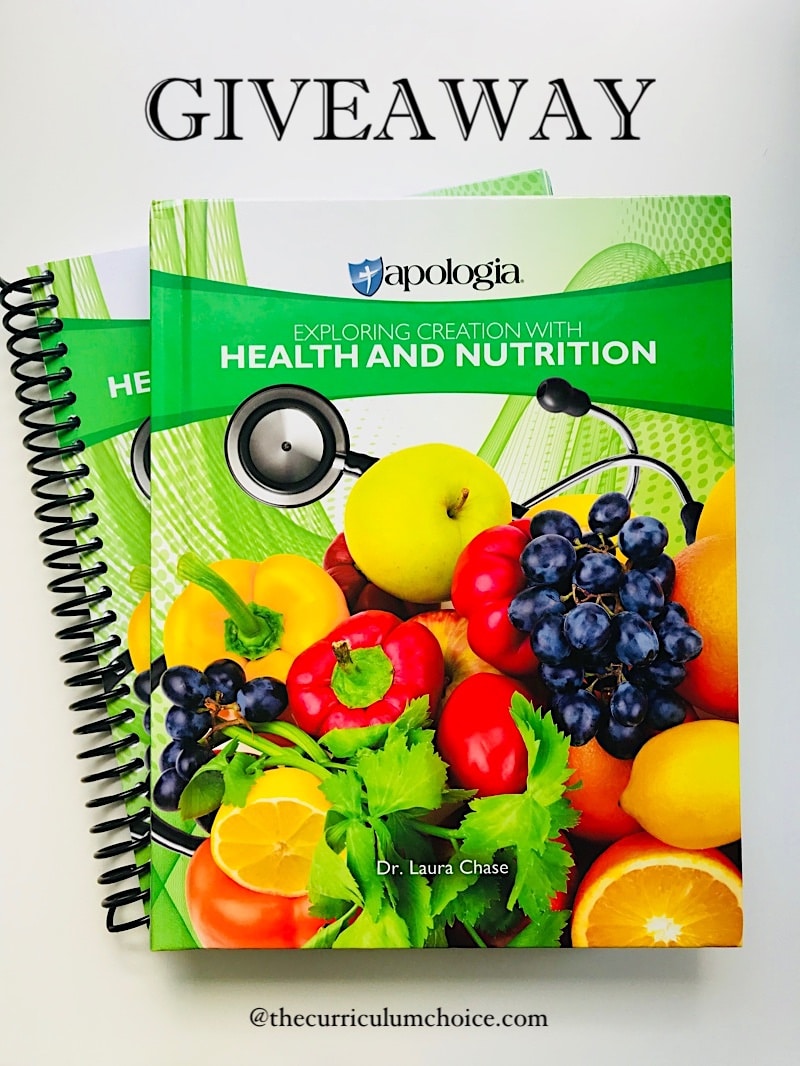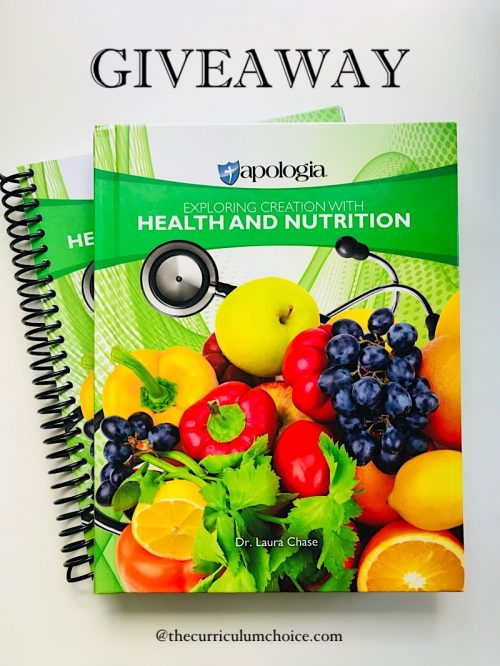 Now for the giveaway!
Apologia has generously offered one (1) Health and Nutrition textbook and one (1) Health and Nutrition Student Journal to one Curriculum Choice reader. Simply follow the instructions in the rafflecopter widget below…