Is anybody else beginning to stress a little about high school? Come on, raise your hand higher, I know you're out there!
I consider myself a pretty confident homeschooler overall. I don't over-analyze curriculum choices or worry about counting every single minute of every single lesson. I'm a fairly relaxed homeschooler – which is the way I like it. Until, that is, the "H" word begins to hover over my head. Then I start to fret, wondering if our relaxed, eclectic, Charlotte Mason style will cut the mustard when it comes to things like filling out transcripts, calculating grade point averages and getting my children into college if that's the path God desires.
Some of you may say, "Your oldest is only in 7th grade. Why are you fussing over this now?" Well, as you'll soon find out from my review, it seems it's never too early to at least have a plan in mind for high school. And if I want to begin any high school credit courses early (which I do), 7th grade isn't at all too early to have the plan in place.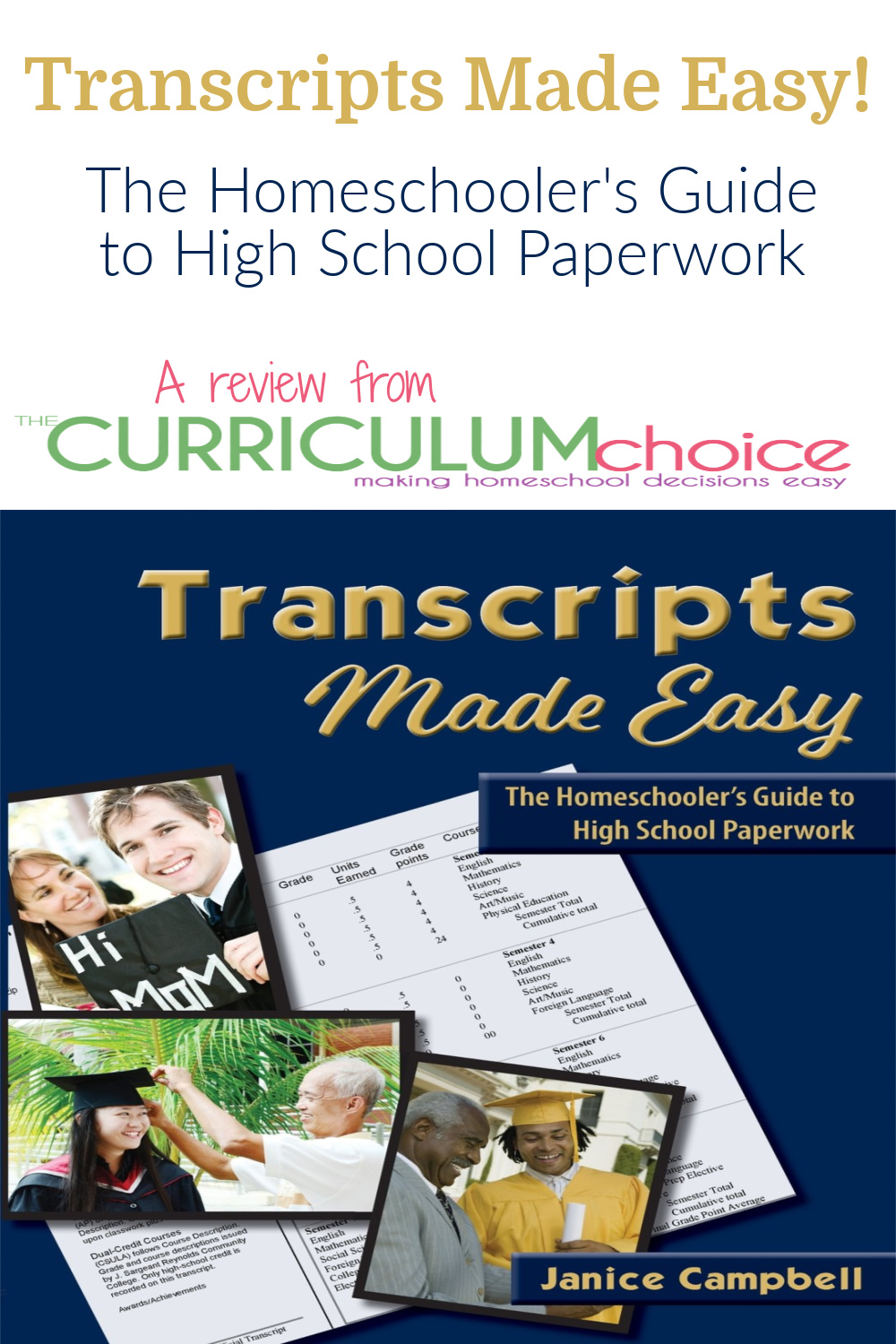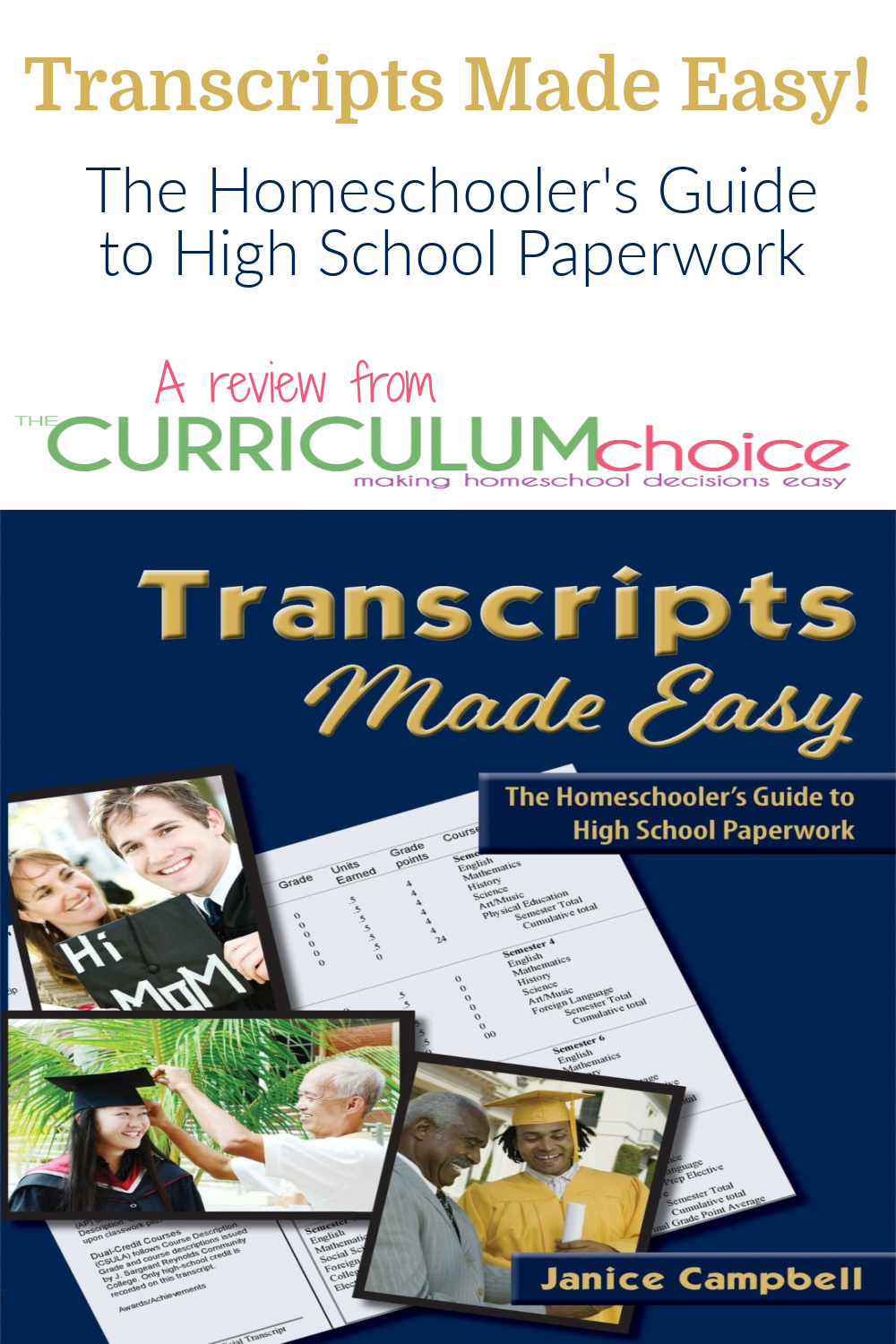 Affiliate links are used on this website. Please see our disclosure policy for more details.
Transcripts Made Easy for Homeschooling High School
So, where did I start looking? I ran across a book titled Transcripts Made Easy by Janice Campbell. She's a mom of four who has been homeschooling since the late 80's and currently has two boys who graduated from college early and two boys who are beginning college courses in high school. Because of her experience, success and the simplicity of this book, I have found it to be a tremendous help in planning high school – and easing my anxiety!
What's Inside?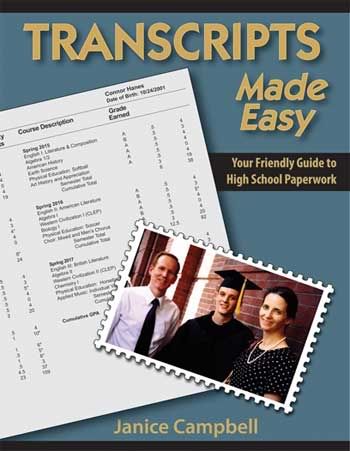 Transcripts Made Easy is truly easy to understand. Even with 120 pages, it's a fairly quick read, too.
Janice walks you through so many things, step-by-step! Including:
how to simply and effectively keep academic records
how to turn those records into a GPA sheet
how to calculate credits and quality points
making adjustments for AP or college classes
how to make sure you are preparing your student for classes that meet state and college-bound goals
She even includes real conversations with college admissions counselors to help you understand what they are really looking for in an applicant.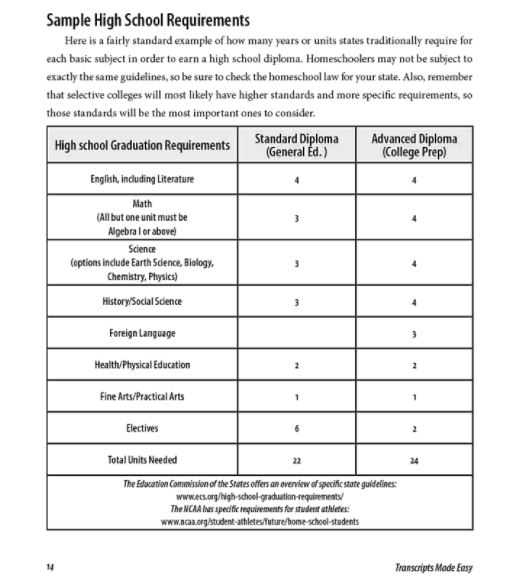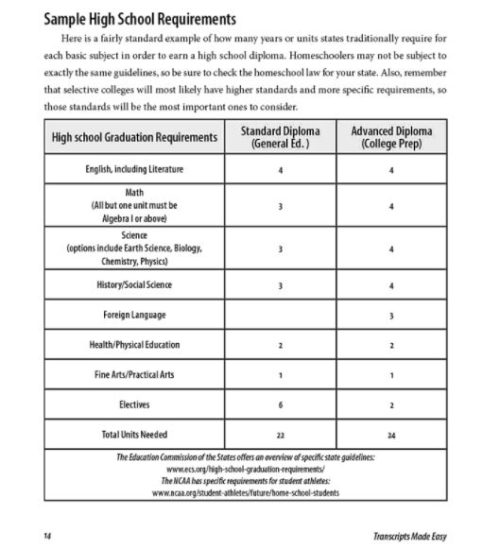 Help for Documenting Non-Traditional Classes!
For our less textbook structured homeschool, my favorite sections are those that help me justify unit studies, field trips, 4-H, service projects and the like.
There's even an entire chapter dedicated to teaching you how to name less traditional classes, how to assign them the appropriate credit, and even how to assess them so that a grade can be given for the GPA.
Ah, what a relief! I won't have to turn into Textbook Tina afterall! (Not that there's anything wrong with textbooks – most of the time they just aren't our style.)
Reproducible Forms
With the reproducible forms included in the book, you can easily begin noting high school level courses for credit, even if you start them a year or two early. And if you're already in high school, but still looking for a system that works, it seems it's never too late (or too hard) to jump into the record keeping provided in TME.
Purchasing Transcripts Made Easy
Transcripts Made Easy can be purchased as a softcover or as an e-book. Purchase at:
More Homeschool High School Help
~ Originally posted August 2009, written by Cindy, Eclectic Charlotte Mason mom of Three. You can find her blogging at Our Journey Westward