Do you have kids that struggle with attention issues? Or ones that are very active, or have a hard time concentrating? Is your child showing signs of or is diagnosed with ADD or ADHD? While teaching kids like this can be more challenging, I am here to tell you it is doable. By flipping their struggle areas to make them work in your favor, you can successfully support your kids with ADHD or symptoms of the like.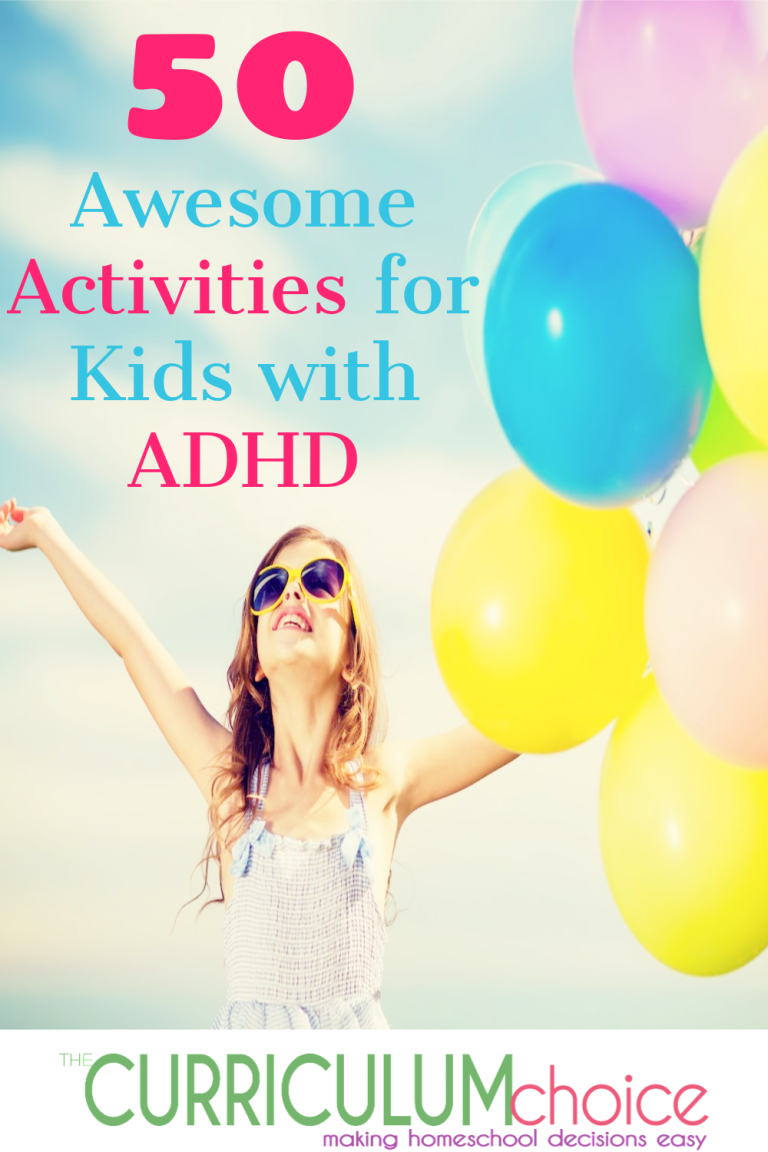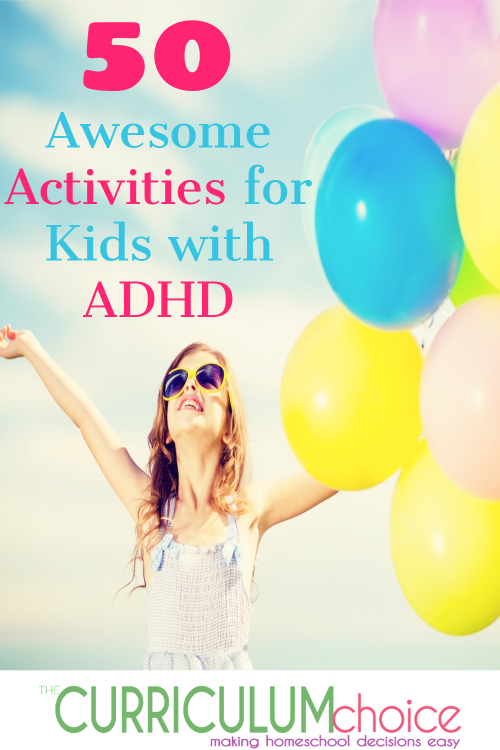 Learning Activities And Kids with ADHD
Research shows that children with ADHD do better when they have clear routines, take frequent breaks, spend shorter amounts of time on any one task, and have more hands-on, active ways of learning.
A great way to help you and your ADHD child set academic goals with the greatest chance for success is to make sure the goals pass the "SMART" test created by ADHD And You.
Goals should be:
Specific
Measurable
Attainable
Realistic
Timely
This research-based approach is pretty simple, resulting in clearly spelled-out goals such as "Complete homework with X or fewer reminders," where X is an agreed-upon number. Using this approach really helped our son. He always wanted to know exactly what was expected of him for the day, Laying it out on paper in a check list format allowed him to visually see and account for everything that was expected of him.
I have collected 6 different types of activities for kids with ADHD (with more than 50 individual activities among them) that accentuate their strengths to help you create a fun and successful learning experience.
50 Awesome Activities For Kids with ADHD
1. Flashcards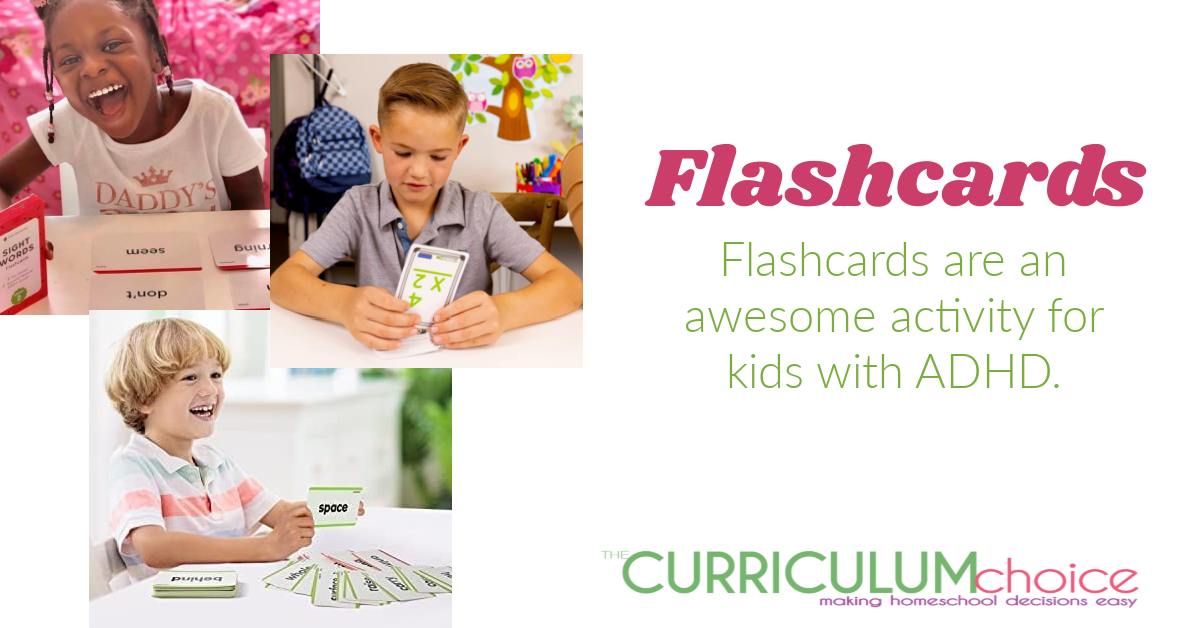 Trouble with short term memory is a common issue for those suffering from ADHD. Flashcards can be a stimulating way to learn crucial concepts such as math facts, historical dates, vocabulary words, and spelling.
Because my son was always moving, and focused better when he could be moving, I remember doing multiplication flashcards while he jumped back and forth between our two couches. A small trampoline, and an exercise ball to bounce on were also very helpful!
Here are some flashcard examples:
2. Taking Active Breaks (Get some PE Time in!)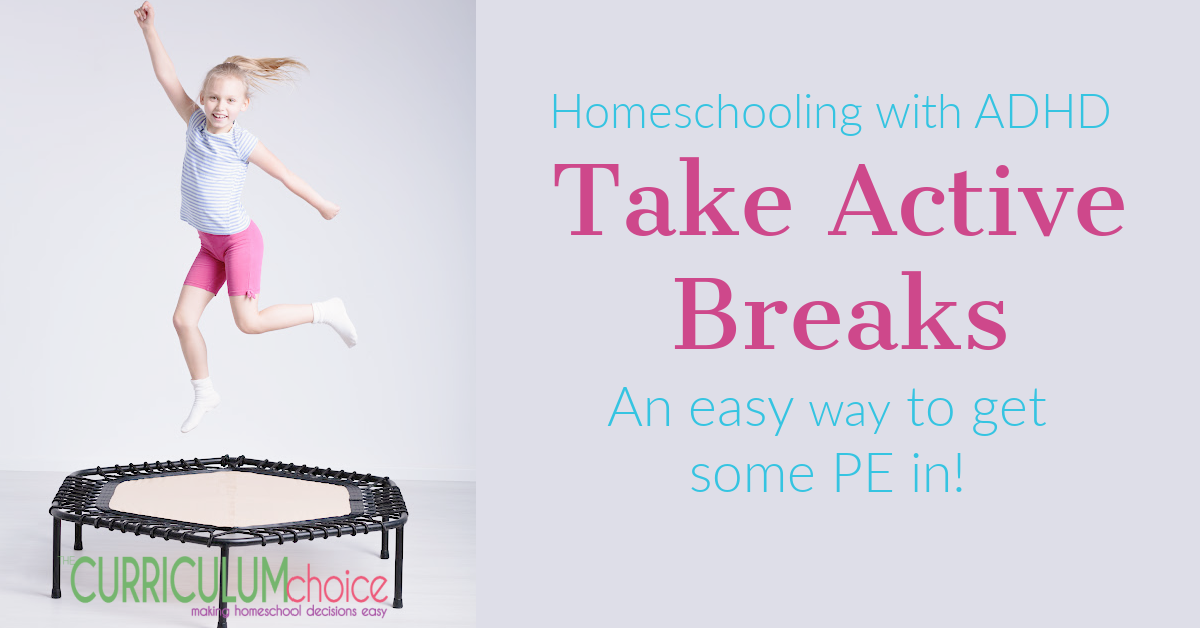 My son could not sit still when he was younger. He was always moving while doing school work. We found that keeping sit down learning sessions short, and then building in active breaks, was a great way to help him have the space to get his energy out, which in turn helped him to be able to focus for those short learning times.
The "Pomodoro method" is a great example of building in breaks! It involves setting short timers for uninterrupted work (typically 25 minutes or so). Then taking short breaks in between each set. This allows you to focus for short periods while getting a healthy amount of breaks too!
Some of the things that helped him when he did have to sit still were sitting on an exercise ball so he could bounce and move, and if he did have to sit in a chair we used Bouncy Bands. Bouncy Bands are simple resistance bands designed to go around the legs of a chair or desk. They allow wiggly kids an outlet for their fidgets in a controlled and quiet manner.
When he didn't have to sit still, active breaks created a great way to get some PE time in for us homeschoolers! Winter or summer, indoors or outside, there are tons activities your kids can do to get moving during an active break time.
3. Hands-On Activities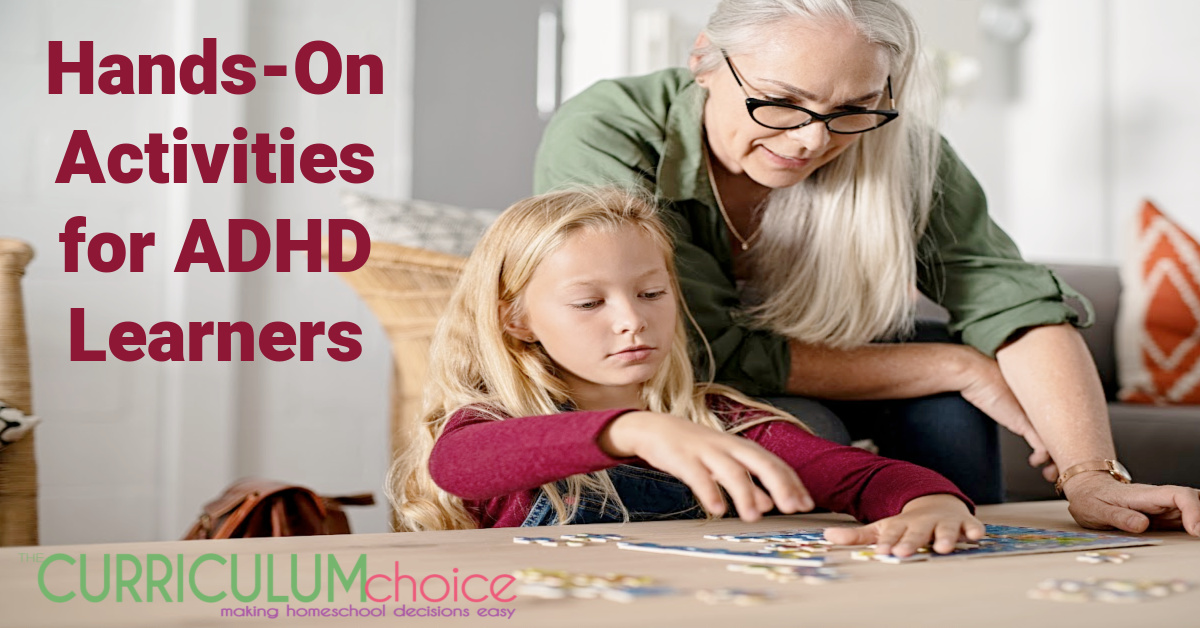 Since research shows that kids with ADHD do better with hands-on activities, things like lap-booking, puzzles, Legos, and Play-Doh are great ways for ADHD kids to learn by interacting instead of rote reading and textbooks.
4. Gamified Learning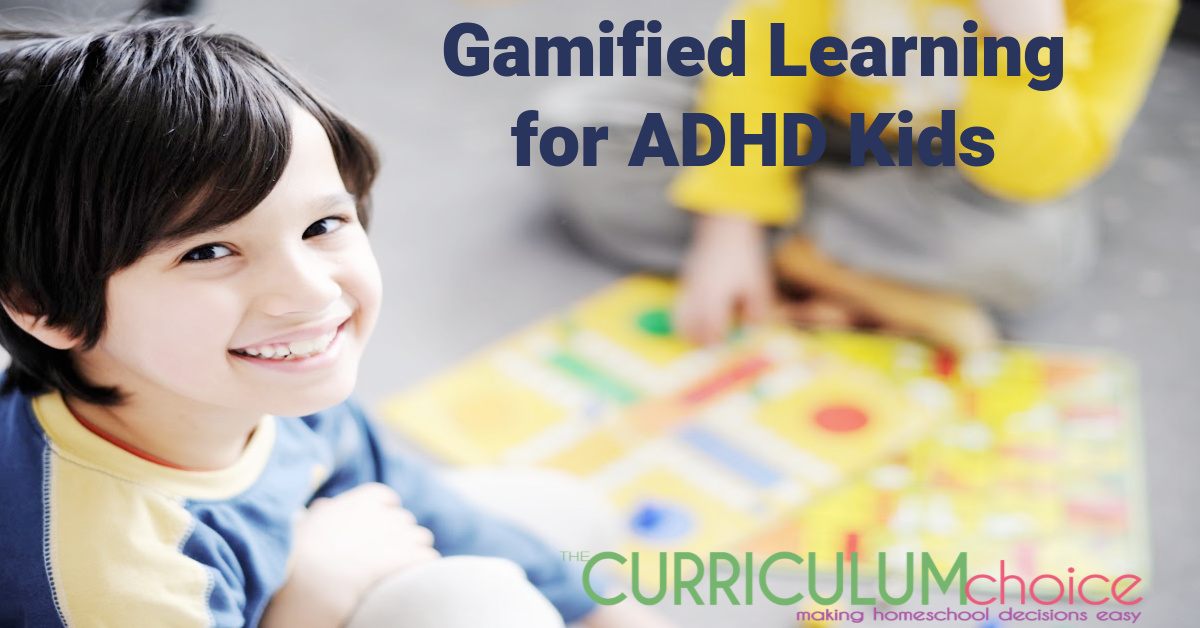 Games can significantly spark students' interest and make lessons more interactive. Their competitive but fun aspects encourage children with ADHD to stay focused, motivated, and engaged in their tasks. These can be card games, board games, even computer games and apps.
5. Nature Studies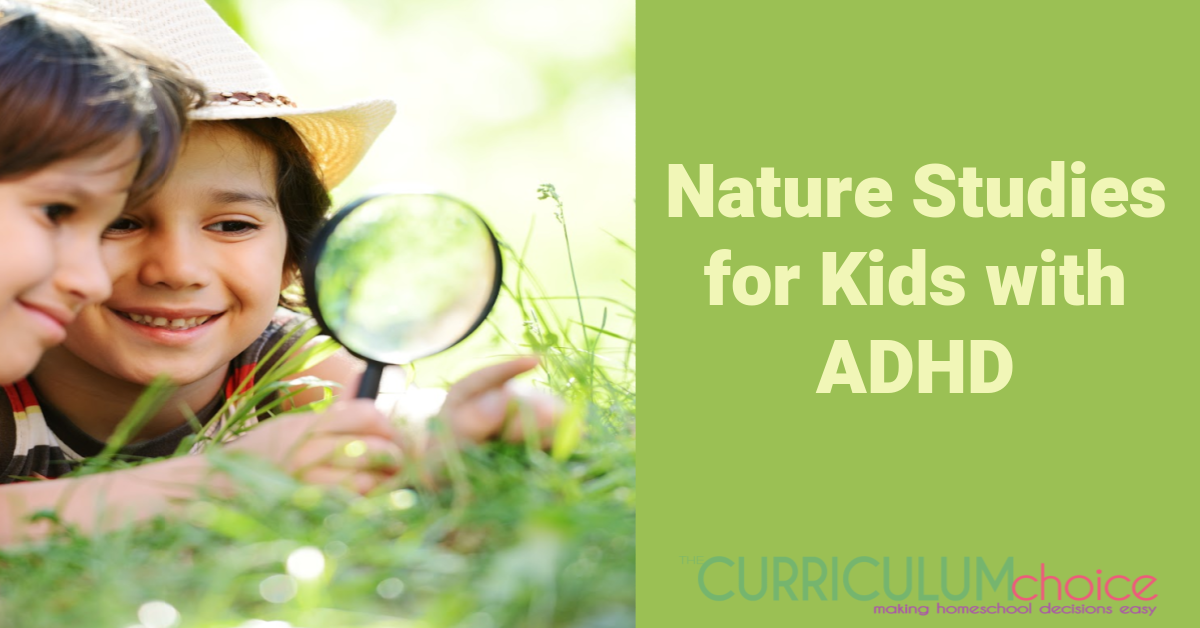 Nature studies are a great way for kids to get up and out. Whether heading out for a hike to a local park
6. Art Projects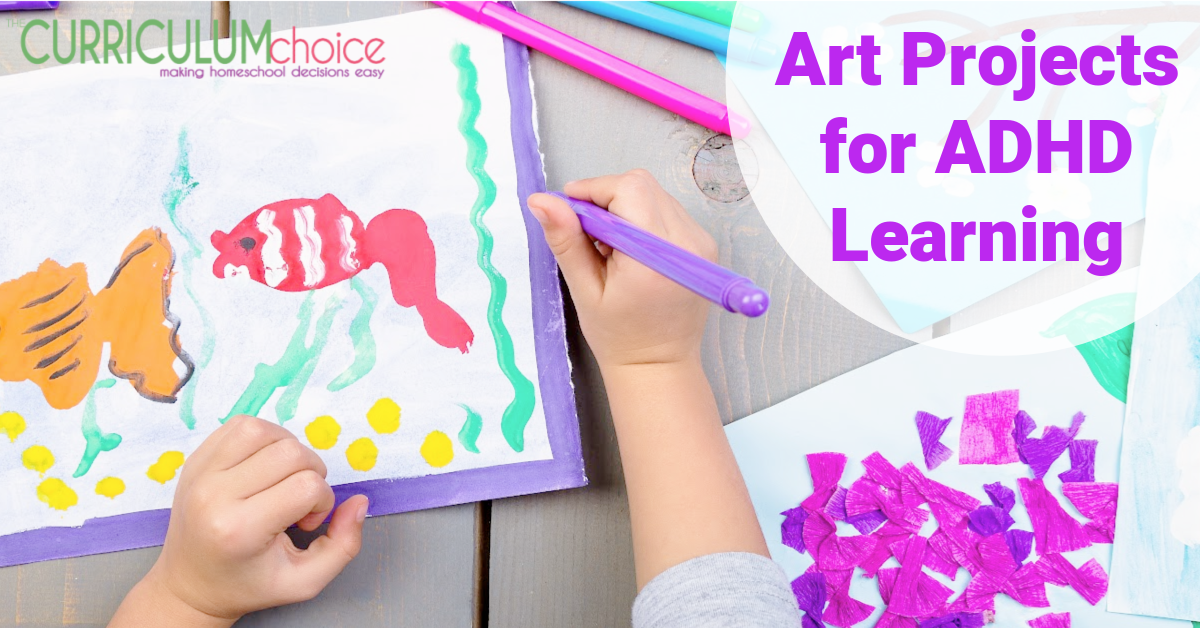 Art is a multi sensory approach to learning, incorporating sight, touch, and sound (if you are listening to or watching a tutorial). Art is a great way for kids to use their hands to create.
More Resources For Helping Children With Learning Differences