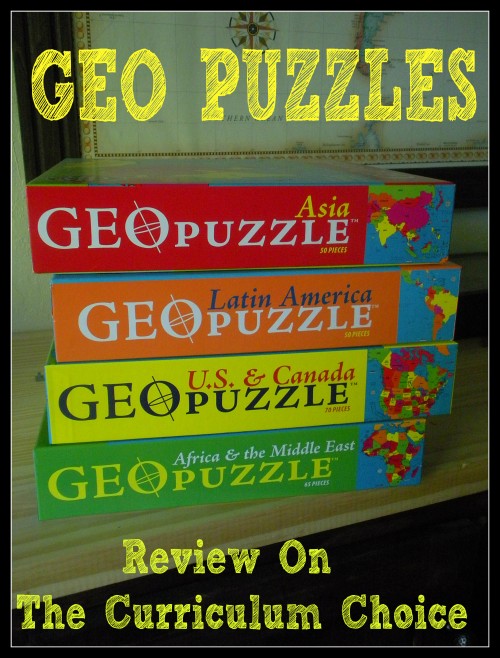 Please note that this review includes affiliate links because we really love this product and highly recommend it to you.
Puzzles! Our family always enjoys a good puzzle. We jumped at the chance to use GEO Puzzles as part of our homeschooling geography plans. Most pieces are shaped like the country, state, or province they represent, making this a fantastic way to not only learn the country names but their shapes as well. I think these are the best geography puzzles I have ever seen.
These puzzles are perfect for all kinds of learning: hands-on learning by feeling the shapes of the countries, seeing the relationships between bordering countries for visual learners, and then physically putting the pieces together for some great kinesthetic learning.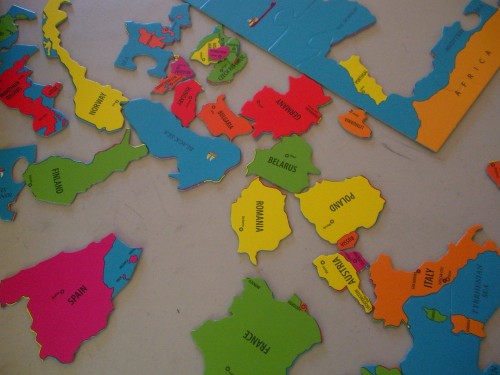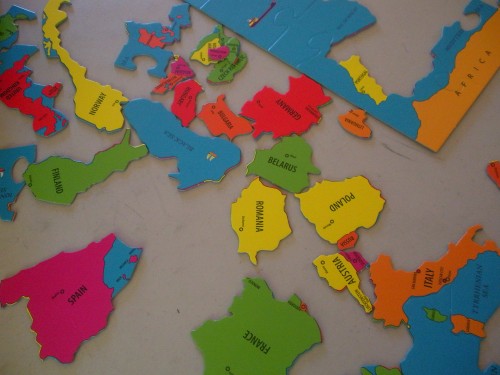 These puzzles pieces are thick and durable for little hands but also labeled plainly for all ages (including this grown-up). The colorful design makes putting these puzzles together very appealing. The box says these puzzles are for ages 4 and up.  My teens learned a lot by putting these puzzles together but so did I!
Do you know all the countries that make up the former U.S.S.R.? Can you put all the countries of Africa together with no guessing? Are you sure about the countries of Latin America or Asia? If not, these GEO Puzzles will help build your family's knowledge of the world we live in.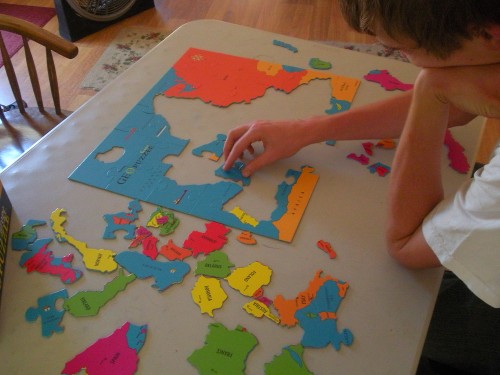 The GEO Toys website has Teacher Resource Guides for each puzzle. These are multi-page pdf files that you can download with additional information and activities. The GEO Puzzles can be a valuable part of your history or geography curriculum. Learning will be fun and more like a game, a geographic game.
http://www.geotoystore.com/Parent-/-Teacher-Resource-Guides/
Puzzles available for:
Latin America
Europe
Africa and Middle East
United States and Canada
World
Animals
Would you like to GEO Puzzles in action? Here is a video to help see the quality and size of these awesome learning puzzles.

Geo Puzzles Video
Great for gifts too!
If you would like to see more geography related posts, see this entry here on The Curriculum Choice with many author contributed ideas: The Curriculum Choice History and Geography.

Written by Barb-Harmony Art Mom. I also blog at Harmony Art Mom and my business is found at Harmony Fine Arts. I would love for you to join us for the Outdoor Hour Challenges at Handbook of Nature Study.