Are you concerned about fulfilling homeschool physical education requirements? Did you know you can easily complete summer homeschool physical education and make it fun? Whether you choose a more formal PE time, or hide it within fun and games, we have a host of ideas for you to try!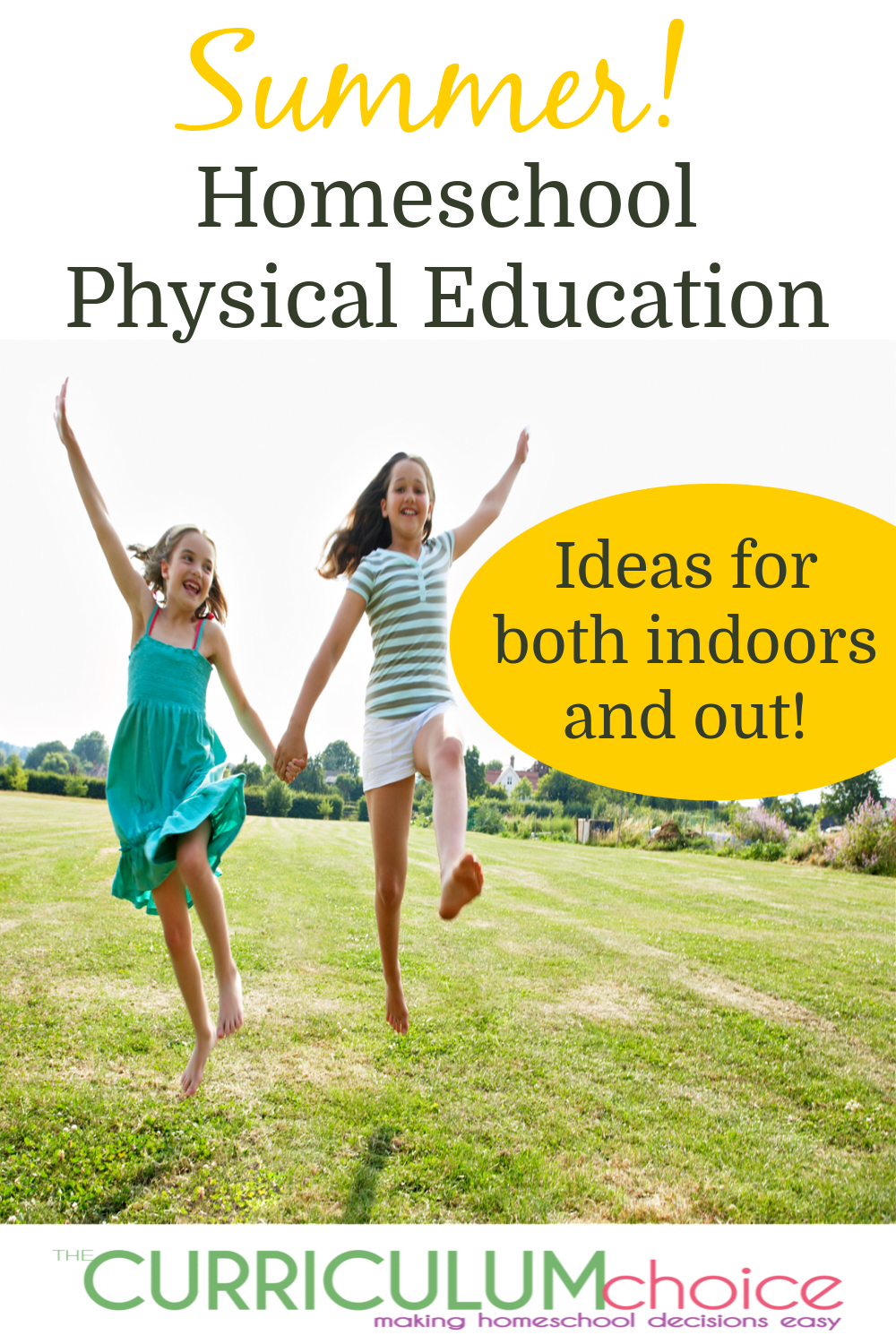 Affiliate links are used on this website. Please see our disclosure policy for more details.
Outdoor Summer Homeschool Physical Education
Here in our neck of the woods (NYS) we have pretty short summers. Our summers are also not overly hot, so we try to get outside as much as possible. Here is a collection of ideas for getting moving when the weather is nice!
Running/Walking – this is a great activity you can even do as a family. When our kids were younger my husband and I would walk the neighborhood while they rode bikes.
Nature Walks – Use this book – 100+ Easy and Fun Creative Nature Walks for some creative and fun ways to get out and enjoy nature.
Bicycle Riding – Riding bicycles is a fun activity to do around the neighborhood or at a nice park. We also have canal paths that are nice because they are flat, straight, and not near any roads.
Roller Blading – our kids loved to get out their roller blades and skate up and down the street. Sometimes they create little jumps or obstacles to swerve around.
Swimming – whether you have your own pool, can use a neighbors, or need to head to the local beach/lake, swimming is a great low impact exercise and an awesome activity to cool you down during the hot summer months.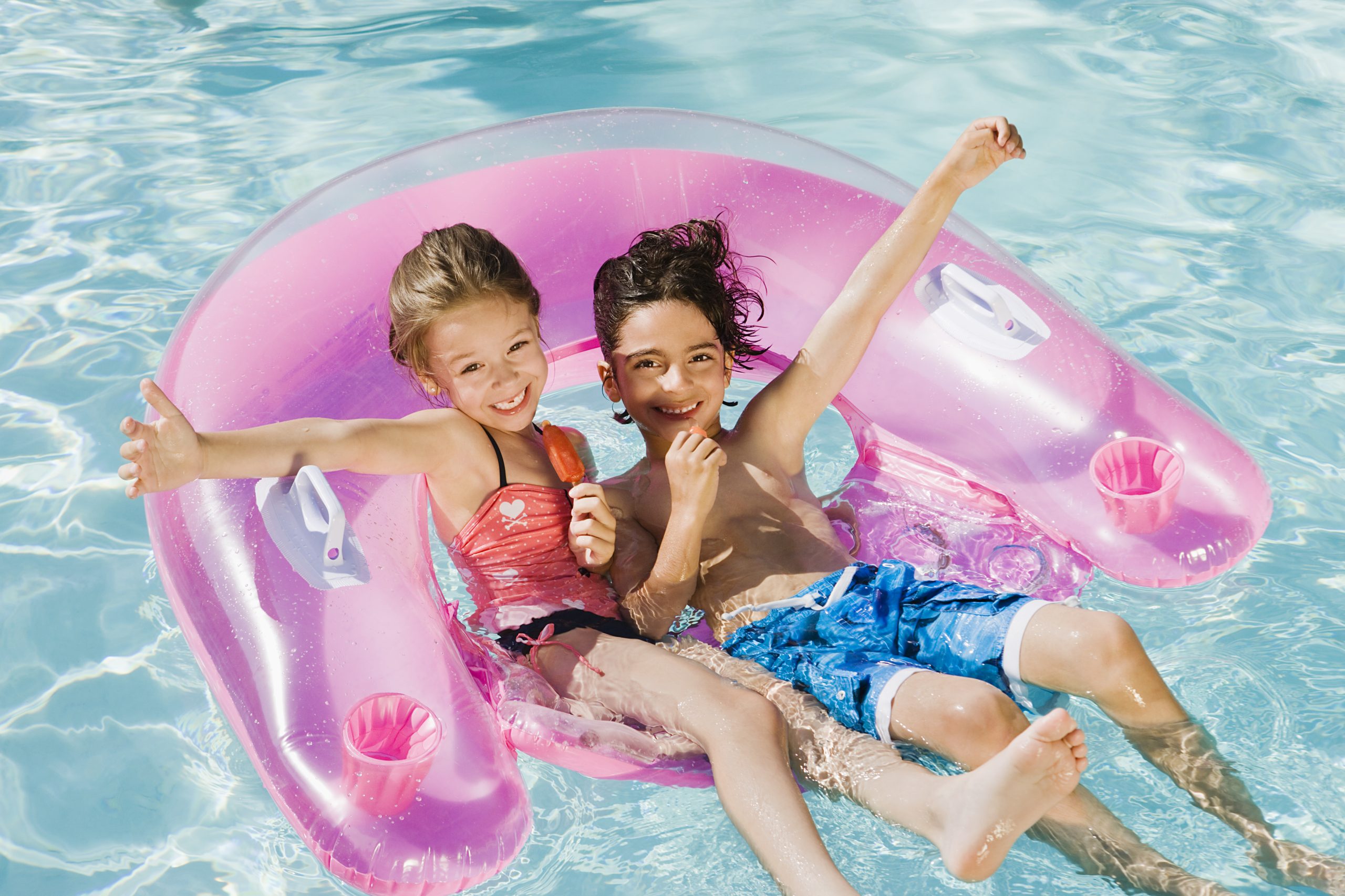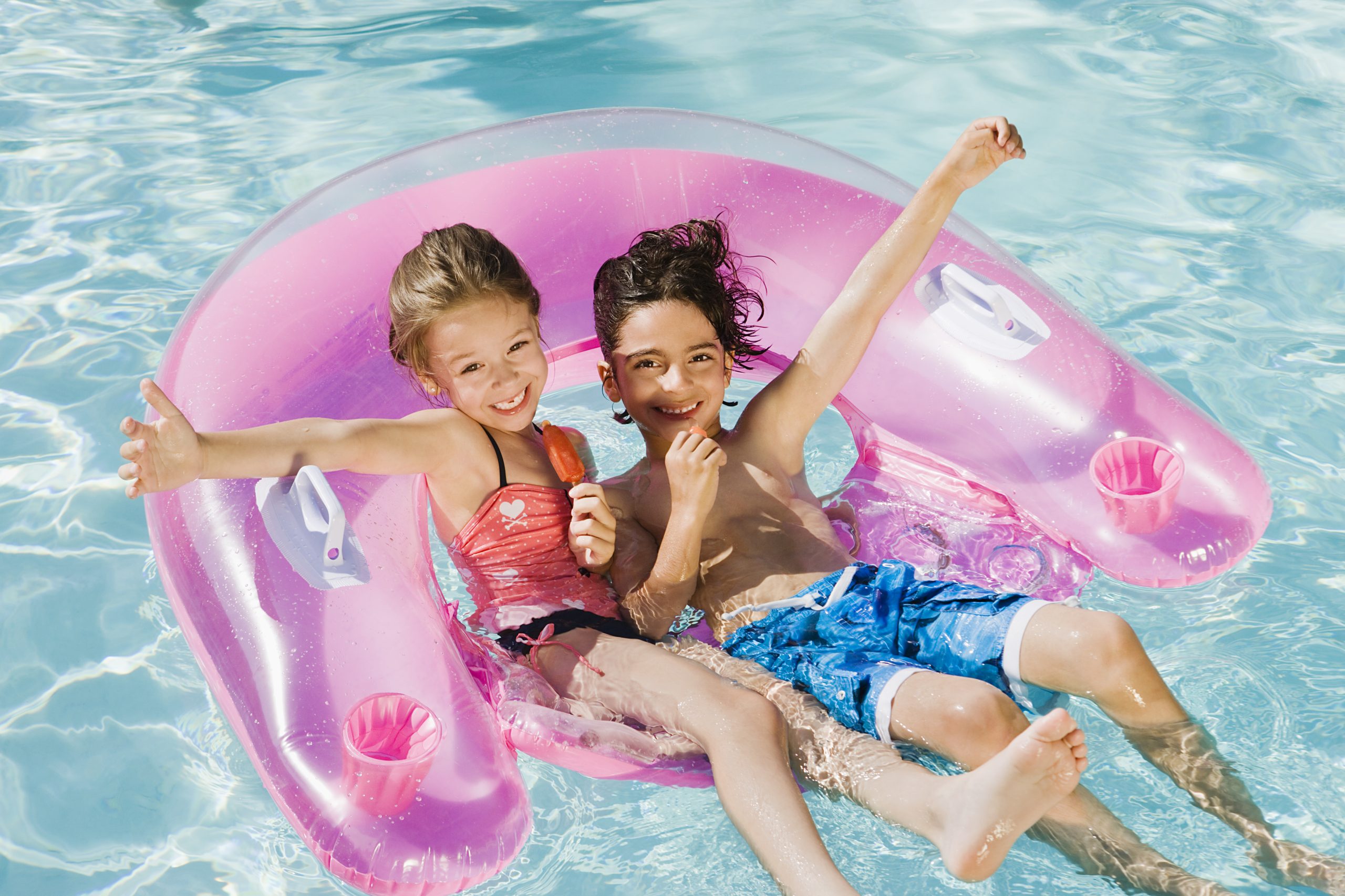 Kayaking – Since we live a few house walk from a creek and bay we own a few kayaks but there are also tons of places you can rent them.
Driveway Fun – All you need is a driveway for these fun activities! Hopscotch, jump rope, hula hoop, bean bag toss, pogo stick/ball, basketball, Four Square. You can also create a fun Obstacle Course for your yard/driveway.
Summer Sports Programs – in our area we have tons of opportunities to join outdoor sports teams when the weather gets nice, everything from formal travel soccer and baseball to fun community led sport classes.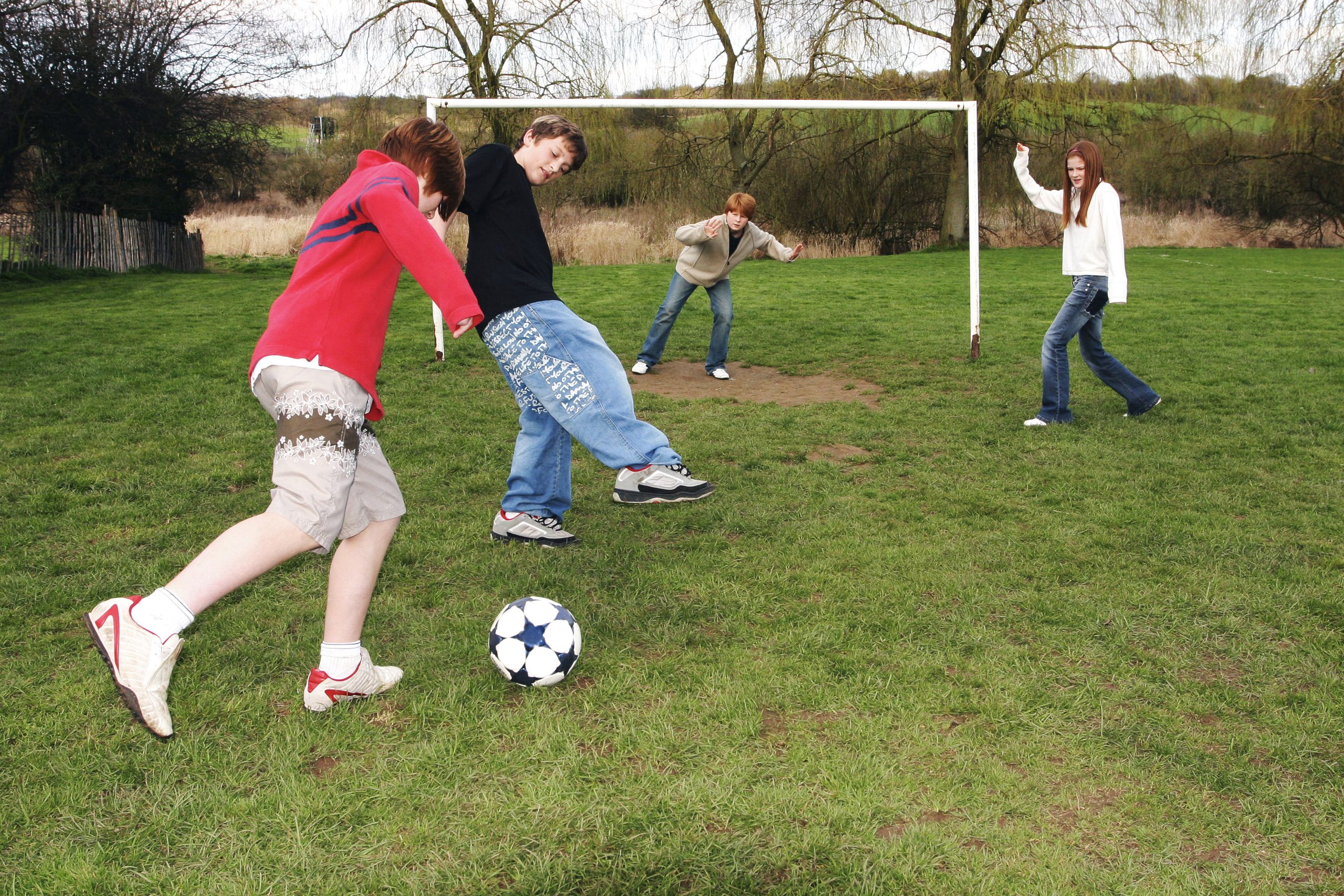 Yard Games – Especially when we go camping we play a lot of yard games. Things like LadderBall, CornHole, Kan Jam, and Giant Yard Pong. Check out this list of Fun Backyard Games for more ideas!
Trampoline – All our children (and now grandchildren) LOVE the trampoline. We have a large round trampoline with netting. The kids not only jump, but they often toss a bunch of balls in and play games like dodgeball, and freeze tag.
Neighborhood/Street Games – Live around other families? Kids can find tons of fun and exercise all on their own with pick up games of soccer, street hockey, kick ball, and more with the kids in the neighborhood.
Indoor Summer Homeschool Physical Education
You may live in a climate where it's too hot to get outside some days, or you may want to still get some exercise in when the weather is bad. So when you are caught indoors check out all our Indoor Homeschool Physical Education Ideas (within our Winter Physical Education post) to get you moving!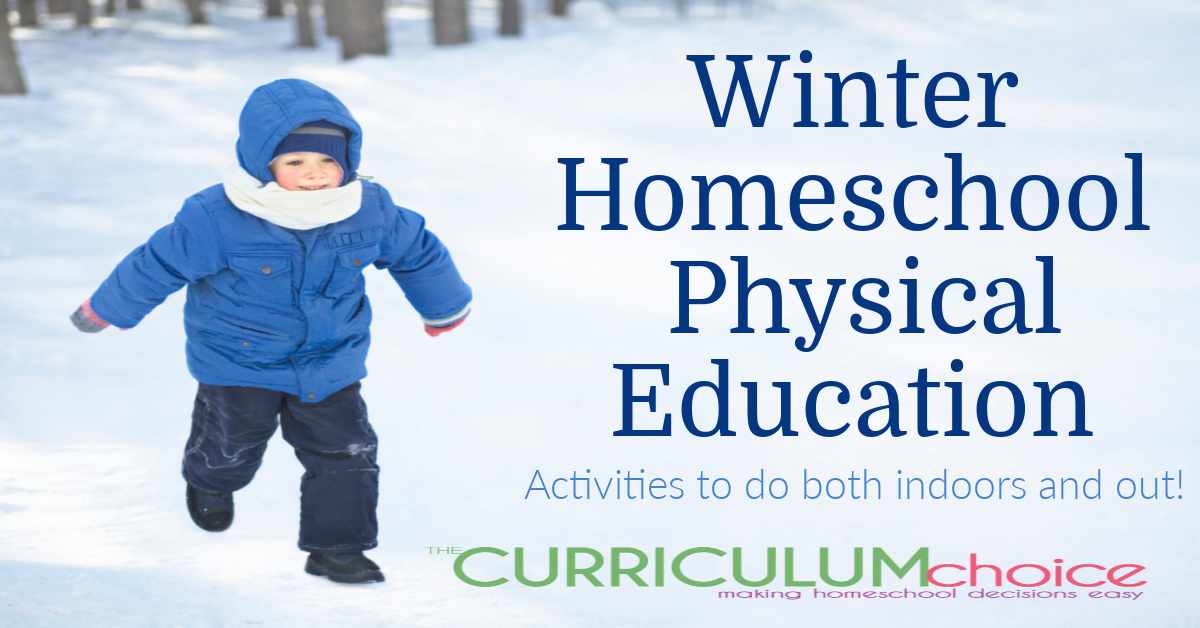 Homeschool PE and Family Fitness on Pinterest
Be sure to check out our Homeschool PE and Family Fitness on Pinterest for more great homeschool fitness ideas!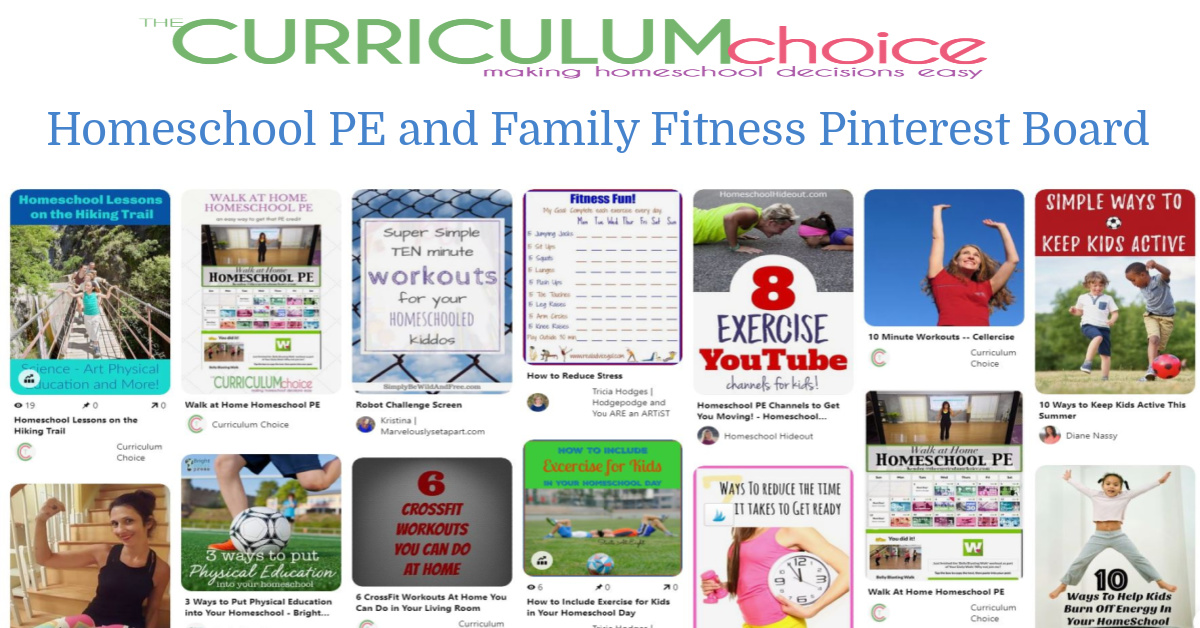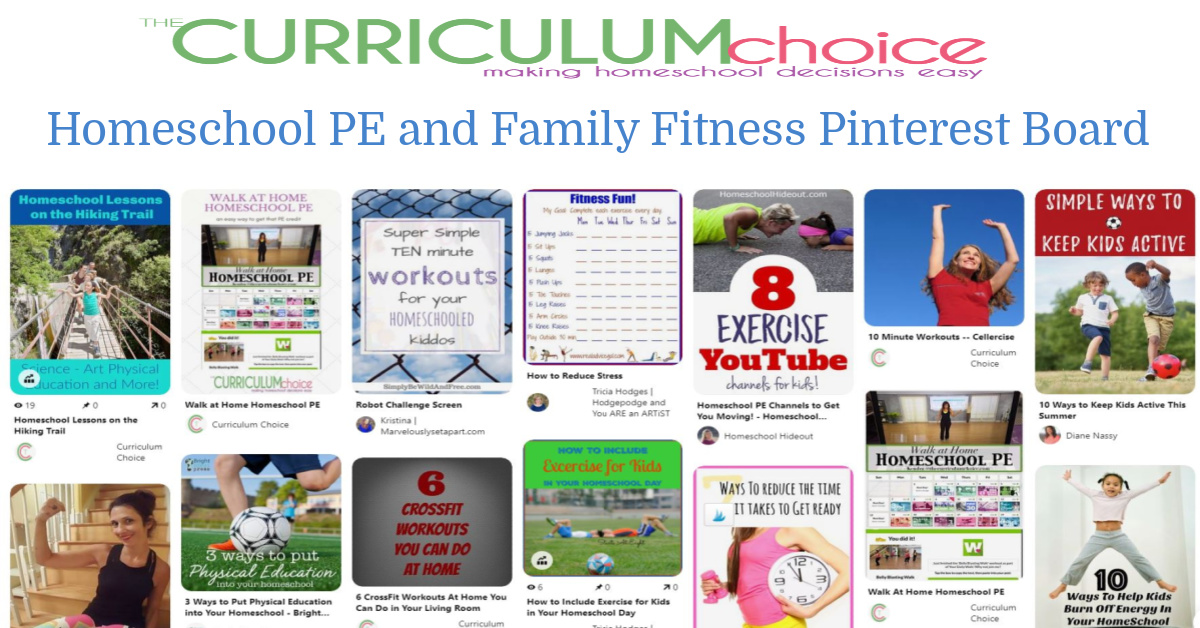 More Summer Activities from The Curriculum Choice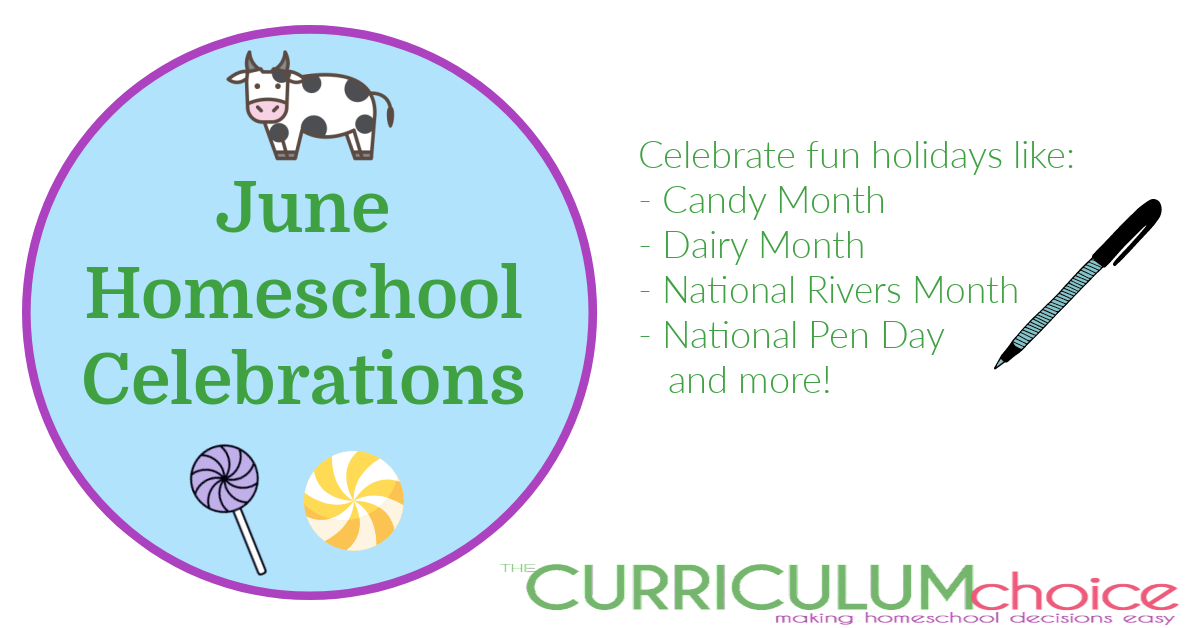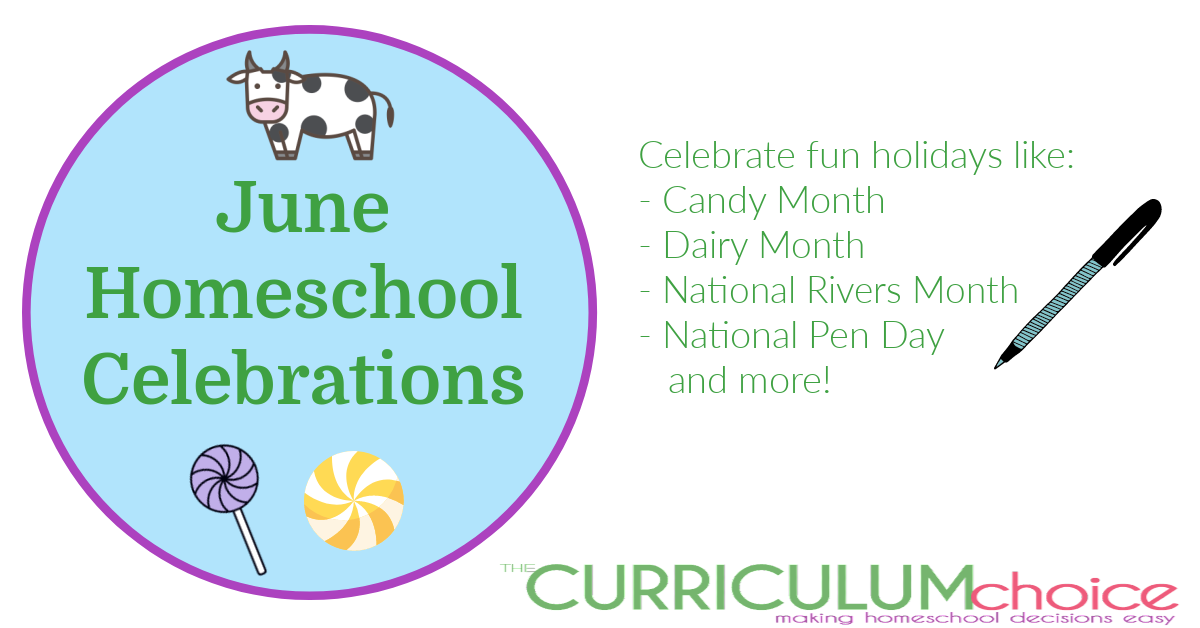 June Homeschool Celebrations – Get outside to enjoy the outdoors; make snacks, read books and check out these June Homeschool Celebrations. Like Candy Month, National Pen Day and more!
July Homeschool Celebrations – Enjoy every day of this month with those you love. Try out these wild, but real, July homeschool celebrations: Rain Day, Moon Day, Tell the Truth Day and more!
August Homeschool Celebrations – Enjoy August homeschool celebrations like National Smile Week, and National Toasted Marshmallow Day with your loved ones this month!
Homeschool Summer Camp – our authors are excited to bring you their brand of summer homeschooling fun! Summer is a time for fun and sun and pools and lakes! It's also a time to take a break from regular learning or inserting some new twists on learning. Get your campers ready and let's get started!
Favorite Summer Reading Lists – Kicking back by the pool, on the beach or swinging in a hammock with a beloved book is surely one of life's most pleasurable moments. We've got a great line-up of favorite summer reading lists for you. It's all about books, books and more books.
The Outdoor Homeschool – take your homeschool outside with all these engaging activities!
Peterson Field Guides for Your Naturalists – do some birding with these field guides.