Karen Andreola is a popular author with our Curriculum Choice reviewers! She has written much beloved books such as Pocketful of Pinecones, Story Starters, and Lessons at Blackberry Inn. Now we'd like to introduce you to her book Simply Grammar.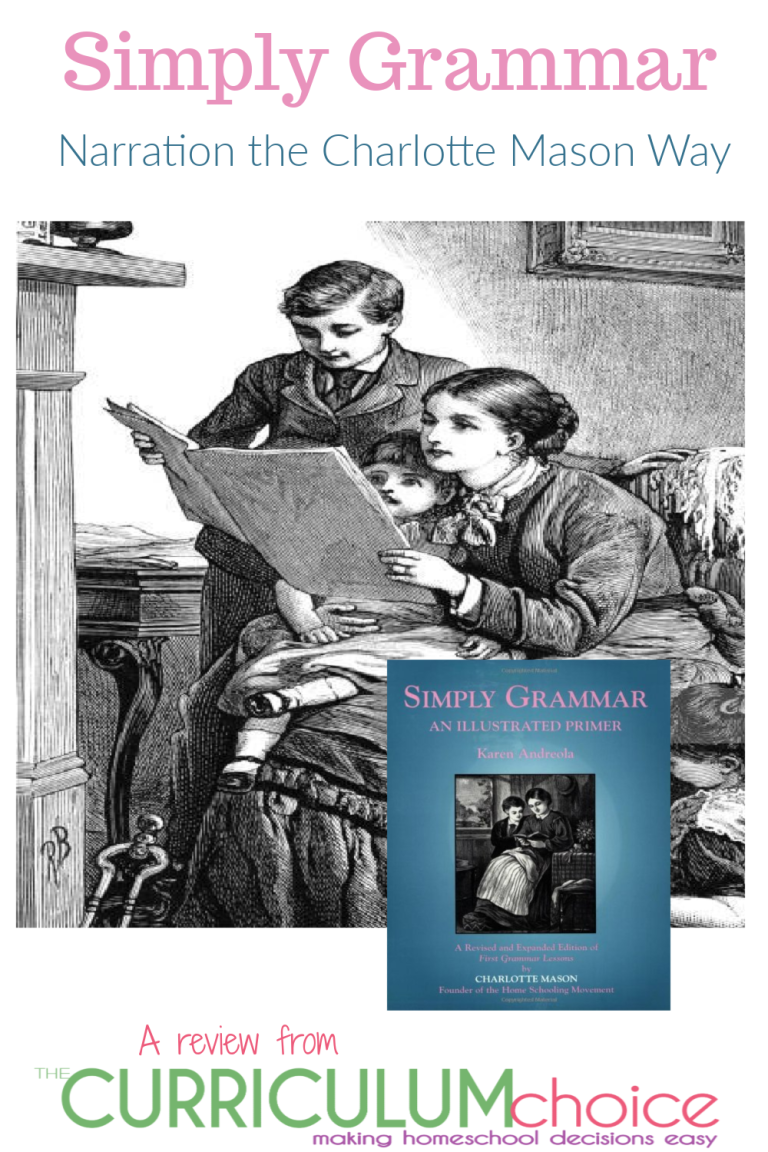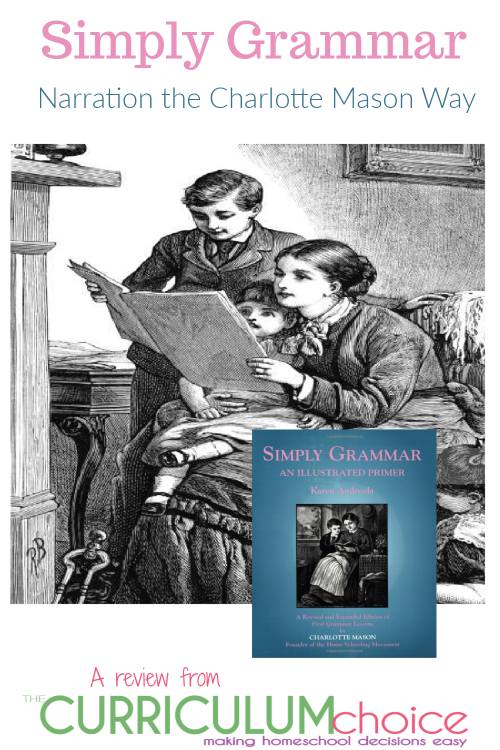 Simply Grammar – Narration the Charlotte Mason Way
Simply Grammar by Karen Andreola has been simply wonderful for my 5th grade son! The subtitle of the book is: A Revised and Expanded Edition of First Grammar Lessons by Charlotte Mason, Founder of the Home Schooling Movement.
Charlotte Mason's teachings tell us that formal grammar lessons are not intended to start until the age of nine, or around 4th grade, which is the age for which this curriculum is intended. And since Mrs. Andreola has updated Charlotte Mason's own work with complete integrity, these grammar lessons are simply perfect for the CM homeschool classroom (as well as other styles!)
What's Inside Simply Grammar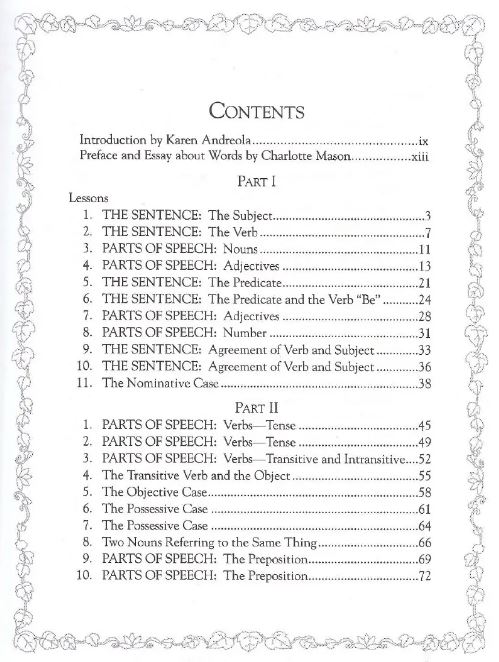 About the Lessons:
are short and sweet, lasting only 10-15 minutes.
teach one grammar rule per lesson.
allow mother (or other teacher) and child to work together in a loving exchange.
can often be completed orally, but offer opportunities for transferring lessons to paper as well.
are living, as opposed to dry and dull.
are interspersed with black and white Victorian era drawings meant to spur ideas when a child is asked to come up with their own examples within the lessons.
My Thoughts On Simply Grammar
My son DOES NOT thrive on mindless work. He will dutifully complete a worksheet full of practice exercises and do fairly well, however the concepts don't seem to stick after the fact. He also DOES NOT thrive with written language – yet. It's very time-consuming for him to write sentence after sentence when he's more focused on letter formation and correct spelling than content. Giving him the opportunity to learn grammar without the added written pressures allows him to actually learn the grammar, which is simply marvelous!
I will admit that occasionally I feel like the words used to describe a concept are a tad difficult for my son to understand. For instance, instead of telling my son directly what the eight state of being verbs are, there is a rather vague explanation that left my son scratching his head. Once I re-worded the explanation and gave him a simple chant to memorize the state of being verbs, he did fine. So, in short, mom probably ought to have at least a decent understanding of early grammar in case she needs to re-word once in a while. (Or at least have the internet nearby to type in "state of being verbs" or other key words if you need a list.)
I almost missed out on this fantastic curriculum. I approached Karen for a review copy of Story Starters and she graciously included Simply Grammar and Lessons at Blackberry Inn as well. She already knows how indebted I am for opening my eyes – and my son's – to the wonderful lessons found in Simply Grammar!
More Charlotte Mason Resources For Your Homeschool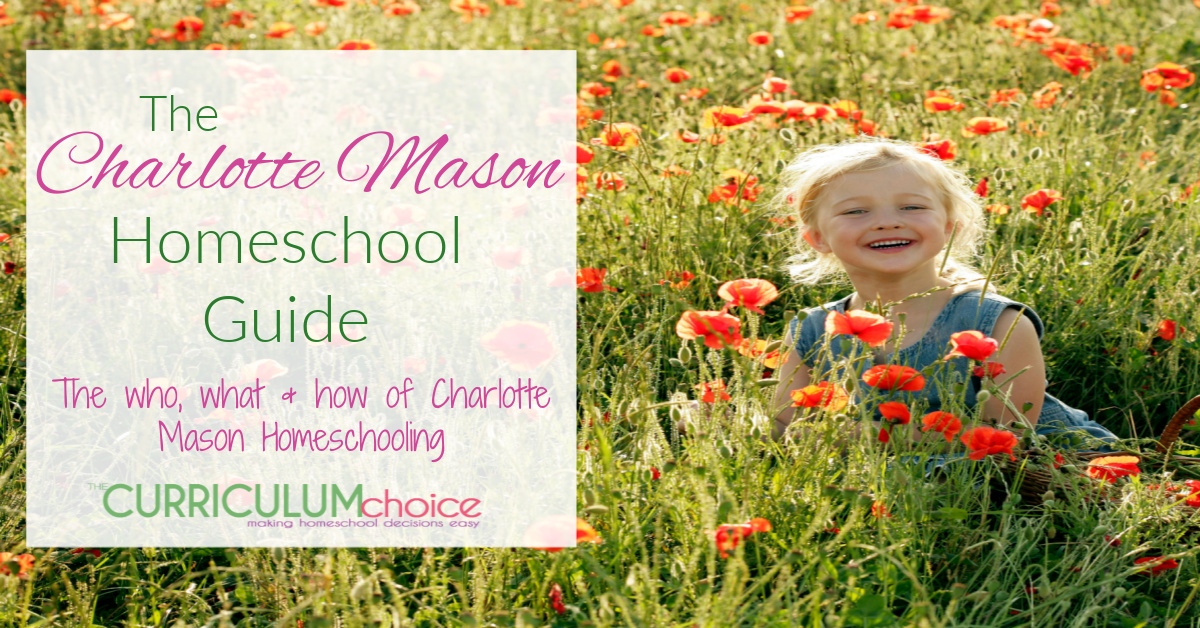 ~ Originally posted September 2010 by Cindy. Cindy is an eclectically Charlotte Mason mom of three. You can find her blogging at Our Journey Westward along with her NaturExplorers units