Have your children thought about starting their own business?
Would you like your kids to learn how to write checks and "balance the books"?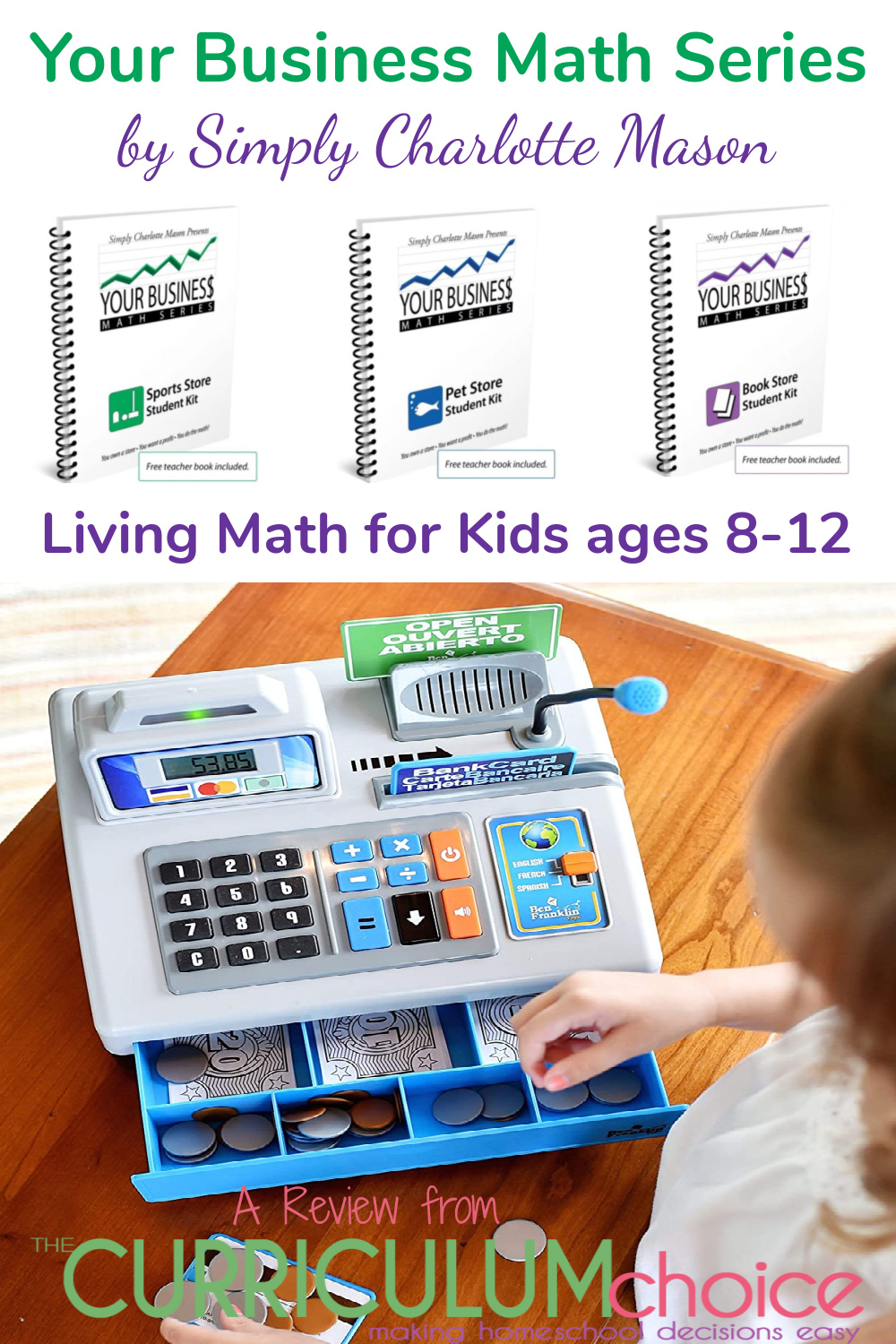 Your Business Math Series
For the past several years our homeschool studies have included discussions and lessons about business and entrepreneurship. This year we have added a fun and practical resource to our studies called: Your Business Math Series by Simply Charlotte Mason.
Regardless of what type of careers our kids eventually choose, we think it is very important for them to understand some basic business related concepts like inventory management, marketing and record keeping.
Your Business Math Series is a fun "living math" kit that reinforces math skills for ages 8–12! Your student uses math knowledge to keep his or her very own store running and, hopefully, make a profit.
You own a store. You want a profit. You do the math!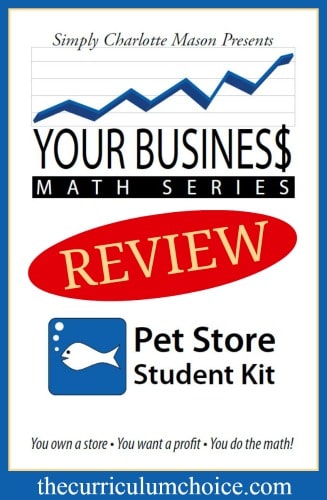 After searching for a business math type program for homeschool use I was happy to find a program that really fit my children's interests and learning styles called Your Business Math Series. While this program is designed for children in grades 3-6, my children are at the upper end of that range (grades 6 & 8) and they have enjoyed it and found it to be very informative and helpful.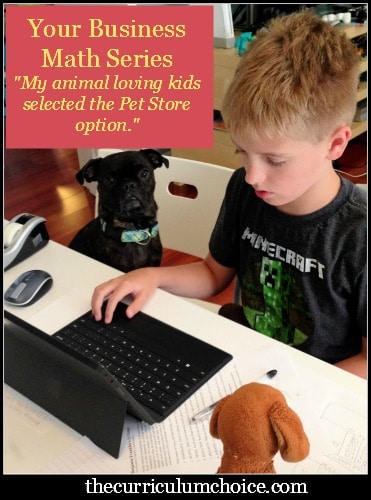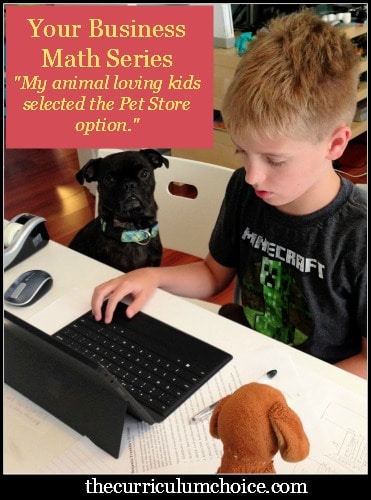 How Your Business Math Works
Own your own store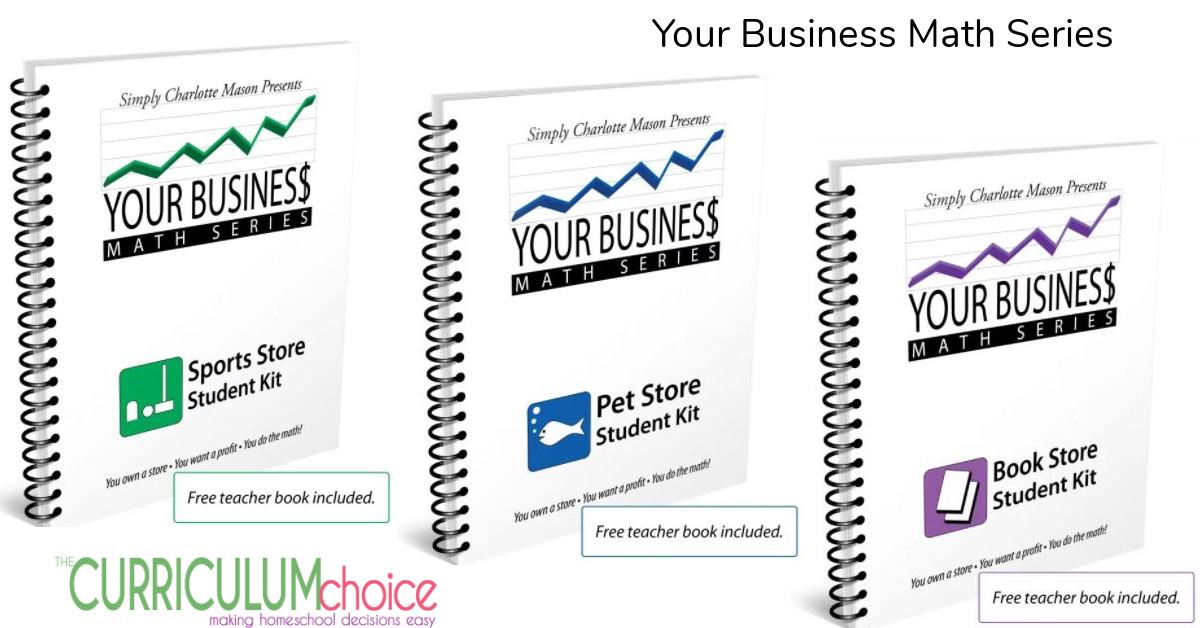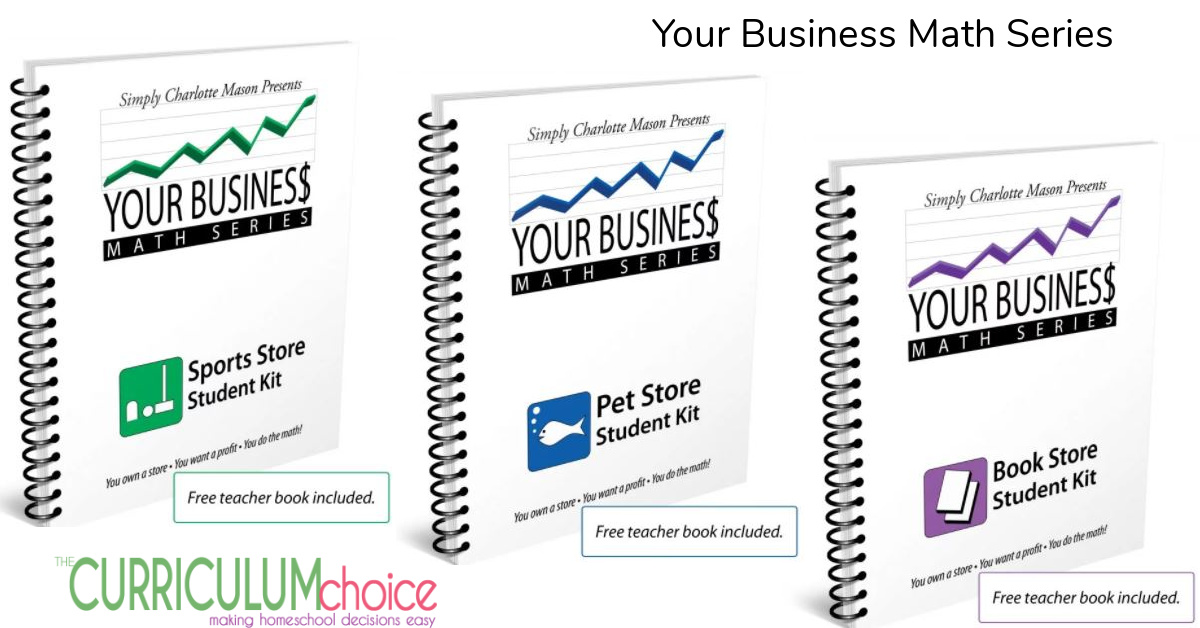 You select a business for your family to run:
My animal loving kids selected the Pet Store option.
Children work through the start-up phase of their business and then run it for one year.
The start-up chapter includes:
Creating a logo
Ordering inventory
Recording inventory
Making price tags
Making ledger entries
The next 12 chapters represent a monthly cycle for the business.
During each month students:
Fill orders – complete an order form with name, quantities purchased, calculating price and sales tax.
Adjust inventory amounts – list items sold and decide how many items to re-order for the next month
Select an Additional In-Store Sales card – this amount is added to monthly sales
Select a Chance card – some chance cards are good and some are not! These scenarios offer opportunities to consider how unexpected occurrences can impact a business.
Pay bills – write checks to pay monthly bills.
Pay sales tax – collect tax from customers and send the money to the state
Advertising – decide how much to invest in advertising each month to try to increase overall sales.
Ledger entries – see how all of the business transactions impacted your bank account over the course of the month.
Profit or Loss – determine if you made or lost money for the month.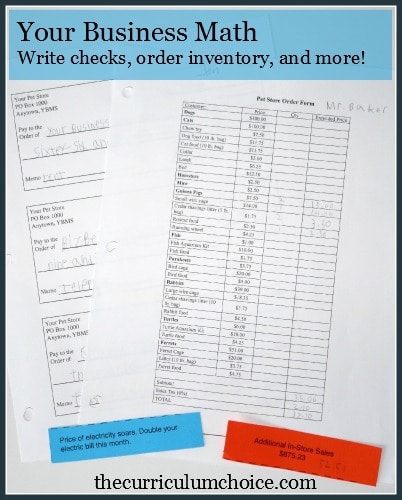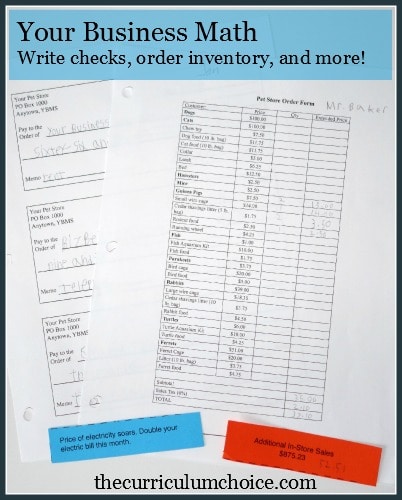 Our Thoughts on Your Business Math
Kids' feedback:
The start-up phase gave my creative son an opportunity to design a logo and name his business.
For my son who likes more structure, the monthly activities gave him a chance to learn new concepts and use them over and over in different scenarios.
They thought some of the Chance cards were quite funny and lead to some interesting discussions, negotiations and decision making.
They enjoyed working through the materials together, as co-owners of the business.
My thoughts:
This was the perfect introduction to basic business math concepts for my family. The definitions were clear and the monthly activities were a great introduction to important concepts like inventory, marketing, bill paying, etc.
The materials included were complete, but we could still make them our own. There are printable sheets for Customer Order Forms, Supply Catalog, Ledger, etc. For the first few months my children hand wrote their entries on the forms provided. Eventually we used this as a chance to talk about electronic spreadsheets and the kids created electronic versions of the forms.
This is a great activity for multiple students and multiple ages to work on together.
This can be used as a semester long math program or as a supplement, depending on your needs. Since my kids were also taking a career planning class at the same time we used it as a semester long program. It was a nice way to focus on business math concepts and to give my kids (who are not big math fans) a break from their traditional math lessons.
Be sure to check out our Homeschool Methods Guide on Charlotte Mason for more on implementing the Charlotte Mason Homeschool Method in your homeschool.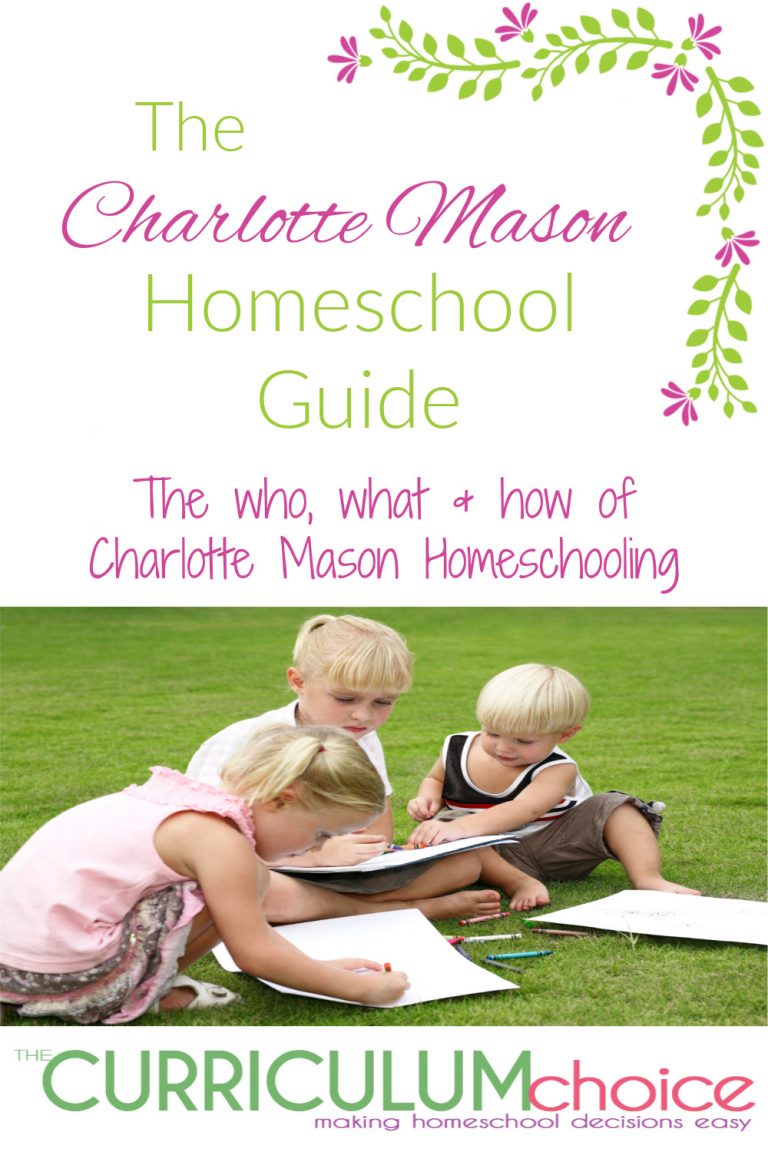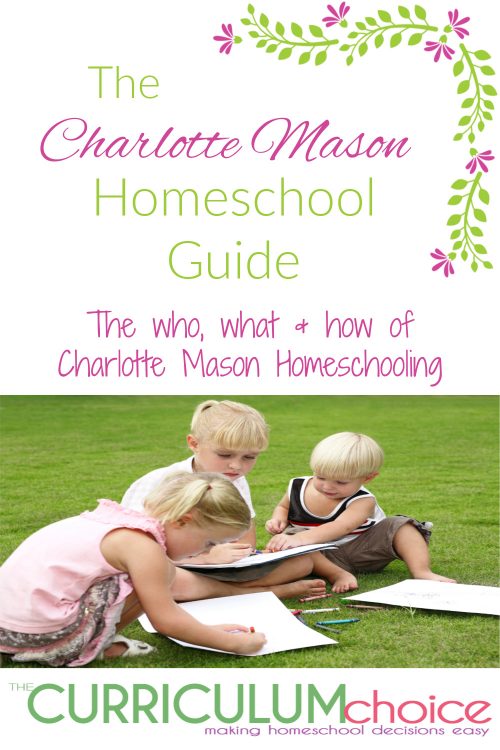 Originally published January 2014 and written by Susan.