This Charlotte Mason Homeschool Guide helps explain what this method is and why it might be the right one for you. It also offers you resources for implementing the Charlotte Mason Method in your homeschool.
Who is Charlotte Mason?
What is the Charlotte Mason Homeschool Method?
How can I use the Charlotte Mason Method in my homeschool?
These questions and so many more, along with giving you tons of resources to use, will all be answered in The Charlotte Mason Homeschool Guide here at The Curriculum Choice.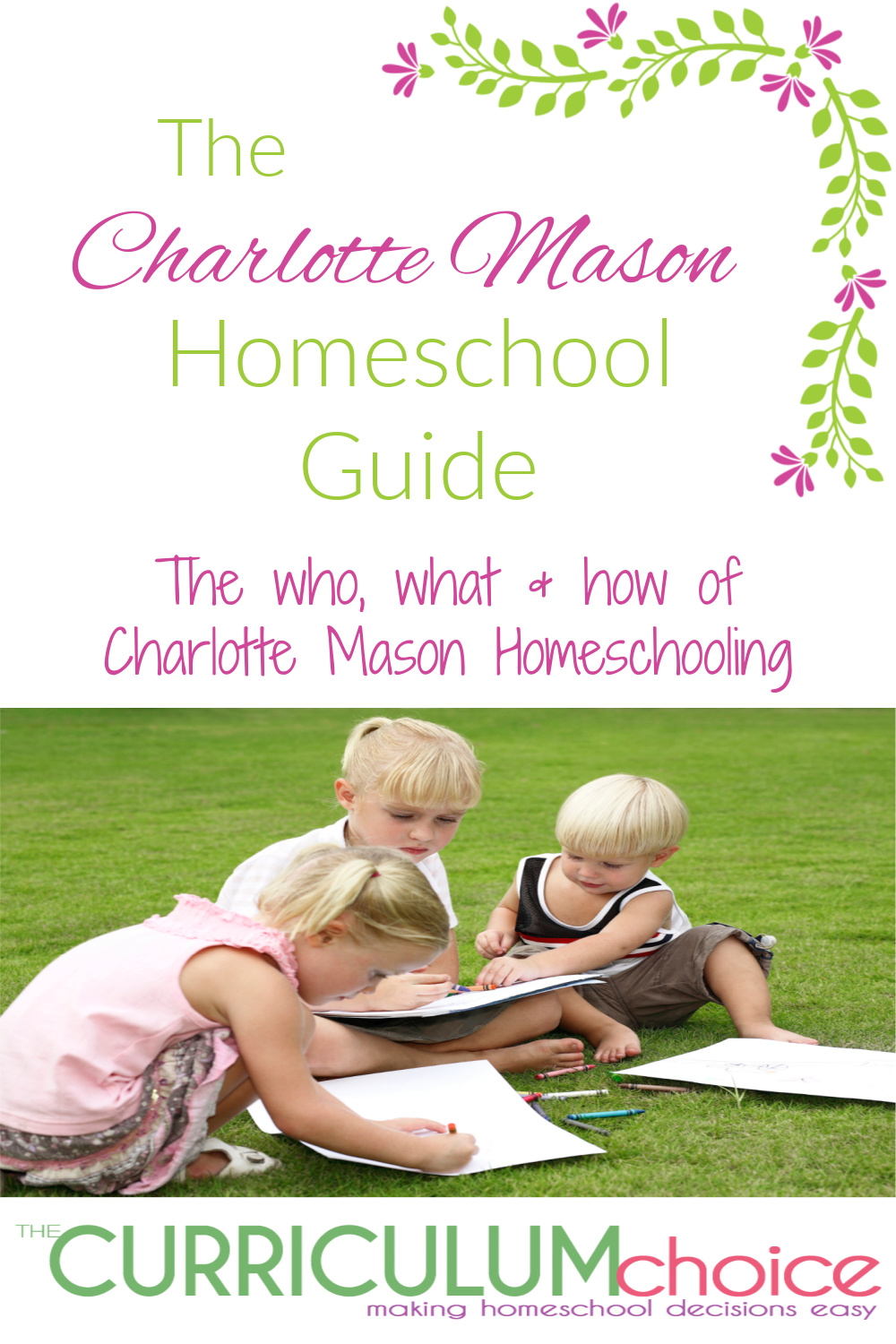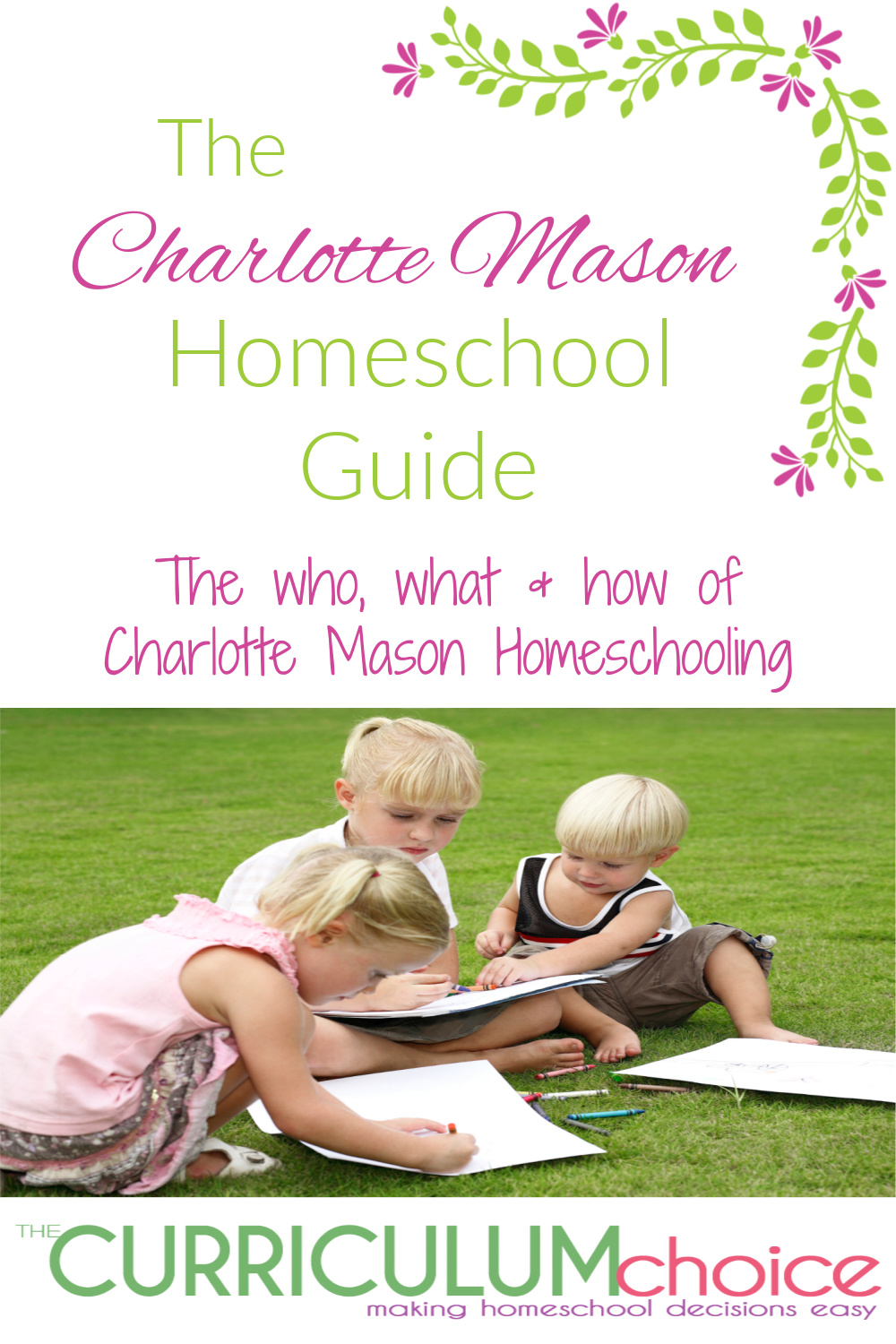 The Charlotte Mason Homeschool Method is just one of various homeschool methods you may be using, or looking to use in your homeschool. It's also just one of the methods I cover in this series, What do Homeschool Methods Look Like in Real Life?
Montessori vs. Charlotte Mason
Before we delve into the Charlotte Mason method I want to clear up something I think people often confuse: Montessori vs. Charlotte Mason.
Montessori encourages the most independent learning and the materials do the teaching.
With the Charlotte Mason approach, the books do the teaching.
In both methods, lessons are built around "living books" and rich stories.
Their main difference is in the length of the lessons:
Charlotte Mason stated that any academic lesson needed to be less than 20 minutes until the child was 8 years old and the role of the teacher is to actively correct.
While in Montessori, the teacher is seen as a guide, observing, presenting, then allowing the child to explore by himself. Maria Montessori observed that a 3 hour unscheduled work cycle is the best time frame to allow children to learn by choosing their own activities and to work for as long as they wish.
The Charlotte Mason Homeschool
Now let's talk solely about the Charlotte Mason Homeschool Method.
Who is Charlotte Mason?
Charlotte Mason was a highly respected Christian British educator in the late nineteenth century. She was born in 1842 and developed her vision of a liberal education during her early teaching career.
At that time, there was a big distinction between the way social classes were educated. Literature and fine arts were reserved for children from wealthy families, while the lower classes were taught skills to develop a trade.
Charlotte wanted to see a world where all children were exposed to a wide curriculum, regardless of their social status or family income.​
She offered an alternative method of education to the traditional model common. Her methods were often adopted by middle-class parents teaching their children at home and by upper-class families who frequently used governesses. Many schools (mostly private) also implemented her methods with great success.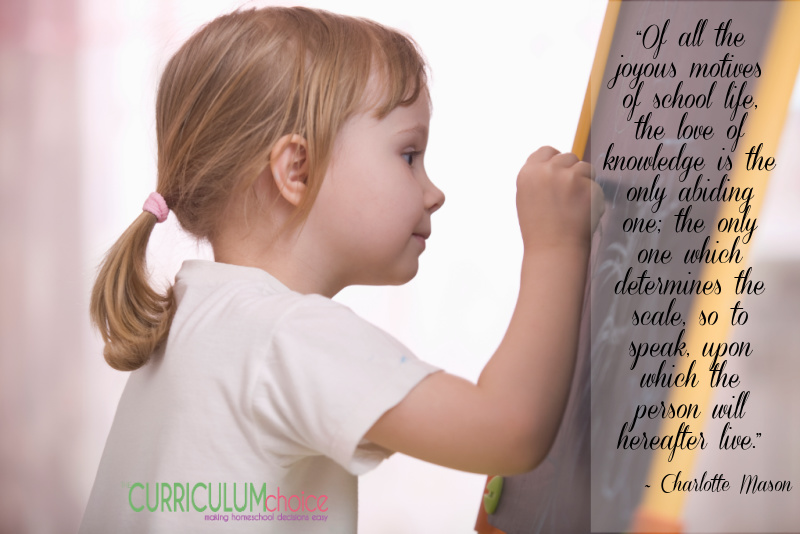 Charlotte Mason founded the House of Education, a teaching college for governesses in Ambleside, in the Lake District of England. She also wrote a six volume series on educating children. Her books are available today and are known as The Original Home Schooling Series.
What is the Charlotte Mason Homeschool Method?
The Charlotte Mason method is based on Charlotte's firm belief that the child is a person and we must educate that whole person, not just his mind. So a Charlotte Mason education is three-pronged: in her words,
"Education is an Atmosphere, a Discipline, a Life."
The Charlotte Mason style of homeschooling uses rich literature and "living books" rather than textbooks or dumbed-down twaddle. Instead of worksheets or answering questions in the back of the book, this style asks the student to retell, or "narrate," everything he can remember from the reading.
Some of the characteristics of a Charlotte Mason education are:
using living books
keeping a nature journal
introducing music, art, poetry, and great literature among other resources.
How can I use the Charlotte Mason Method in my homeschool?
Charlotte Mason believed that nature study, narration, forming habits, copywork, picture and hymn studies, foreign language, and Shakespeare was important above all other things. She encouraged "twaddle free" and gentle learning.
She believed that the academic, emotional, and spiritual needs of children must be met. No homework, no dry textbooks, no crossing off long lists of assignments and no endless worksheets.
So to homeschool in the style of Charlotte Mason is to use lots of living books, nature study, narration, foreign language, and do it all without textbooks, worksheets, and assignment lists.
Charlotte Mason Homeschool Resources
Now that we have talked about who Charlotte Mason was and what her style of learning looks like. Let me give you tons of resources for you to learn more about The Charlotte Mason Homeschool, as well as the tools for you to carry out the Charlotte Mason method in your homeschool.
Learn More
The book, Before Curriculum – How to Start Practicing The Charlotte Mason Philosophy in Your Home
Thinking Love: A Home Education Podcast for the Charlotte Mason Mom
Video Training on How to Teach a Living Math Lesson from Around the Thicket
The Original Homeschooling Series by Charlotte Mason — Ambleside Schools International has also published a free, online version of Charlotte Mason's seminal series, in cooperation with Charlotte Mason Research Company.
Getting Started with Charlotte Mason's 20 Principles FREE Printable from My Little Robins. A study guide for you (the parent), with resources and links to help you understand each principle. You can read through the assigned sections of Charlotte Mason's volumes to give you a deeper understanding of how her philosophy works.
Secular Charlotte Mason Homeschooling from Under the Rowan Tree. Learn how to reimagine Charlotte Mason towards a secular, modern, progressive Charlotte Mason Curriculum.
Full Curriculum
Homeschool your children with SCM Charlotte Mason curriculum. They'll show you how to confidently teach your whole family together using the Charlotte Mason method, living books, and our open-and-go daily plans.
A free homeschool curriculum that uses Charlotte Mason's classically-based principles to prepare children for a life of rich relationships with everything around them: God, humanity, and the natural world. AO's detailed schedules, time-tested methods, and extensive teacher resources allow parents to focus effectively on the unique needs of each child. Here's a review of AmblesideOnline from The Curriculum Choice
Emily Cook has built an all grades, living books curriculum guide, with weekly lesson plans, book lists, narration cards and Book of Centuries. Does not include math. $40 and up for yearly lesson plans. Secular.
"Boxed" Charlotte Mason curriculum for each grade K-8. No math. Supports education for children in orphanages in Africa. Costs vary. Christian.
Also visit Everything Charlotte Mason for a MASSIVE list of Curriculum Guides, Full Curriculums, Partial Curriculums and more.
General Resources
Homeschool Charlotte Mason for Free – This is an incredible list of FREE Resources for homeschooling in the style of Charlotte Mason.
A Relaxed Charlotte Mason Lifestyle from Hide the Chocolate. "There is no right way to implement the lifestyle. Each family has to come up with a plan that works for them. Some enjoy adding movies and television. Others add games to their daily life. The truth is that you have to try each out for yourself and see what sticks."
Introducing Idea Nest – Free Early Years Resource from My Little Robins. Ideas Nest contains free monthly ideas for your early years preschool. The ideas will center around a theme, but not in a unit-study kind of way. We'll explore ideas through books, hymns, Bible stories, and play-based activities.
Getting Started with Charlotte Mason Homeschooling from Around the Thicket. Sign up for 4 Day Micro Course to get you up and running with the Charlotte Mason way. Also find articles on planning and curriculum.
Charlotte Mason Guides from The Curriculum Choice. A collection of books and websites that offer help for implementing the Charlotte Mason Method in your homeschool.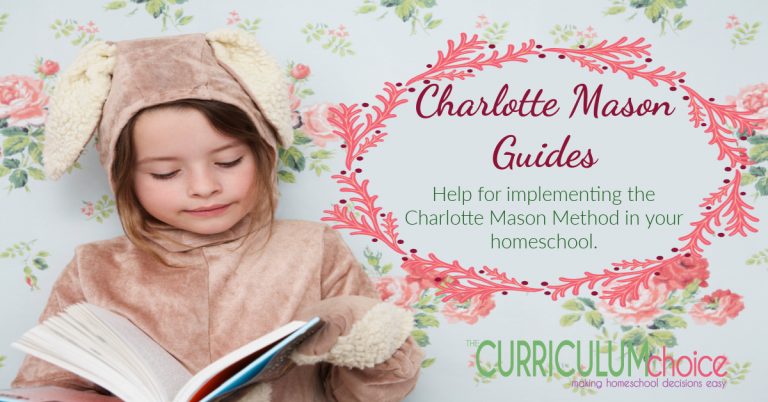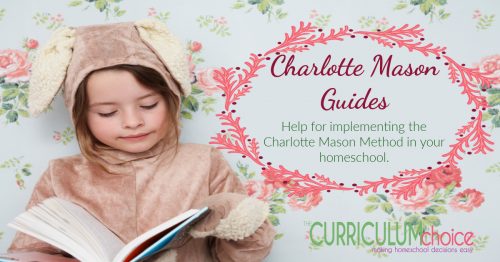 Language/Reading/Writing Resources
Living Books Book List by Subject from Homeschooling Down Under. This collection of book lists began with Mary Collis and her magazine A Living Education which is now out of print. She kindly allowed them to be added to Homeschooling Downunder. Over the years Michelle Morrow has added to the list of books. It can be used to teach subjects using well written books. Some living books are out of print (OOP) and need to be hunted down but many are still in print.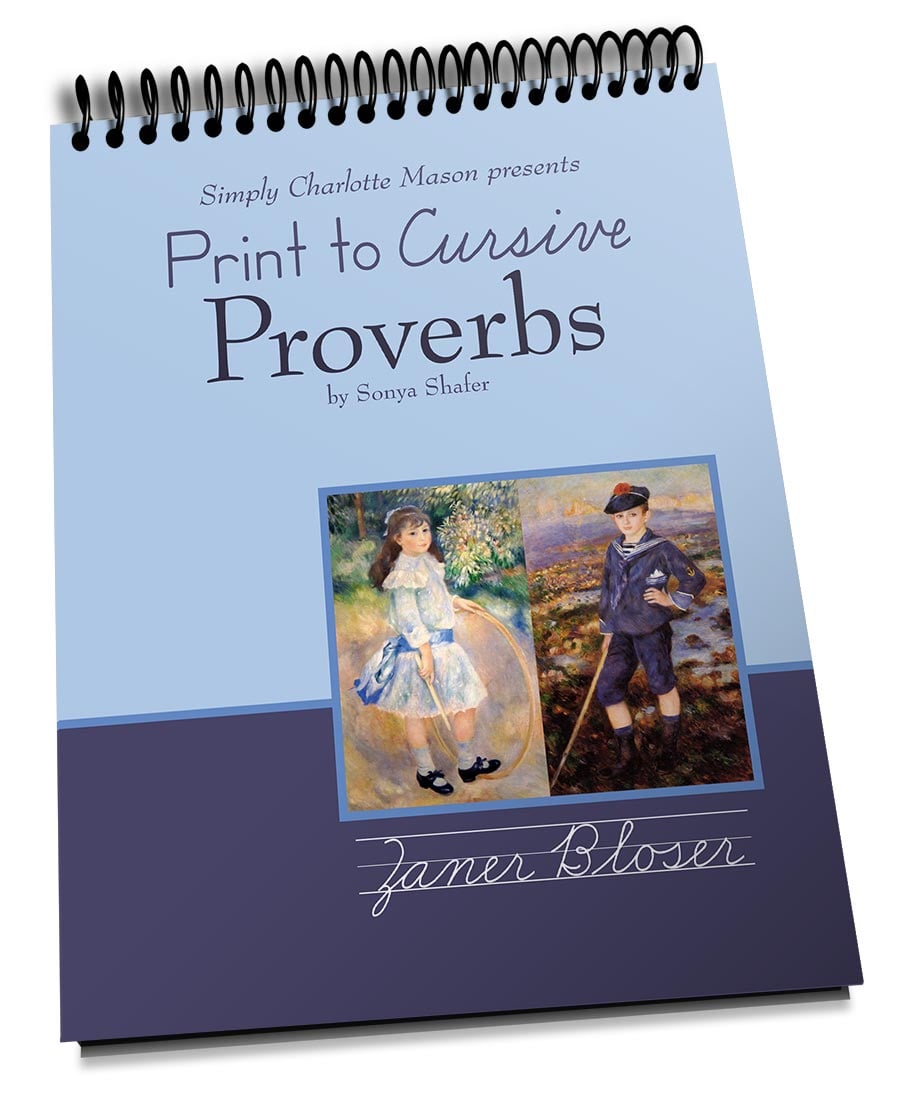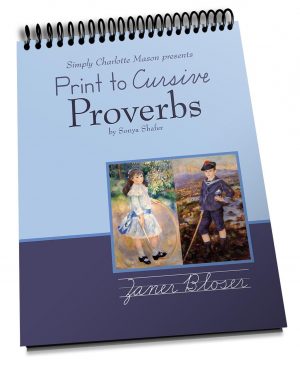 Print to Cursive Proverbs from Simple Charlotte Mason A review from The Curriculum Choice. Gives your student opportunity to continue practicing printing while learning cursive—all centered around more than thirty wisdom verses from the book of Proverbs. A great way to make the transition from print to cursive gently and gradually.
The Easy Spanish – Charlotte Mason Style Learning. A review from The Curriculum Choice. The approach within The Easy Spanish is multi-faceted with listening, narrating aloud, and then writing in Spanish. It is also multi-leveled so you can offer Spanish to all your children with one book and one plan.
Using Dictation as a Grammar Tool is an effective and natural way to teach things like handwriting, spelling, vocabulary, sentence structure, and more.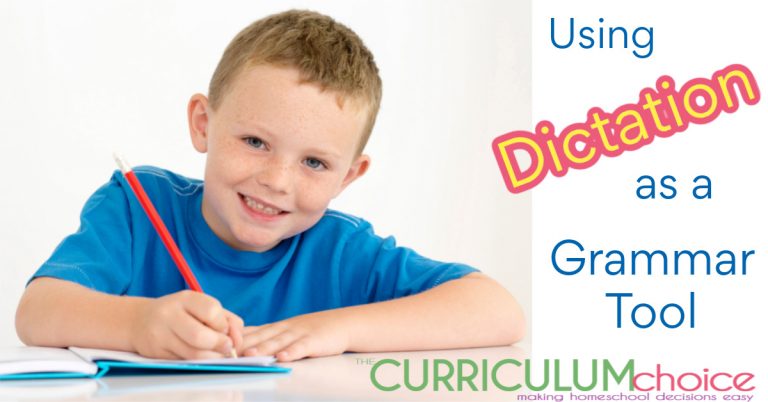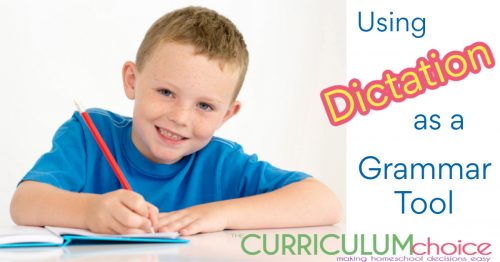 Math Resources
Charlotte Mason and Living Math – A Complete Guide from Around the Thicket. A HUGE guide answering questions like, "What does Charlotte Mason say about math?" and " What curricula can I use to teach math the Charlotte Mason way?"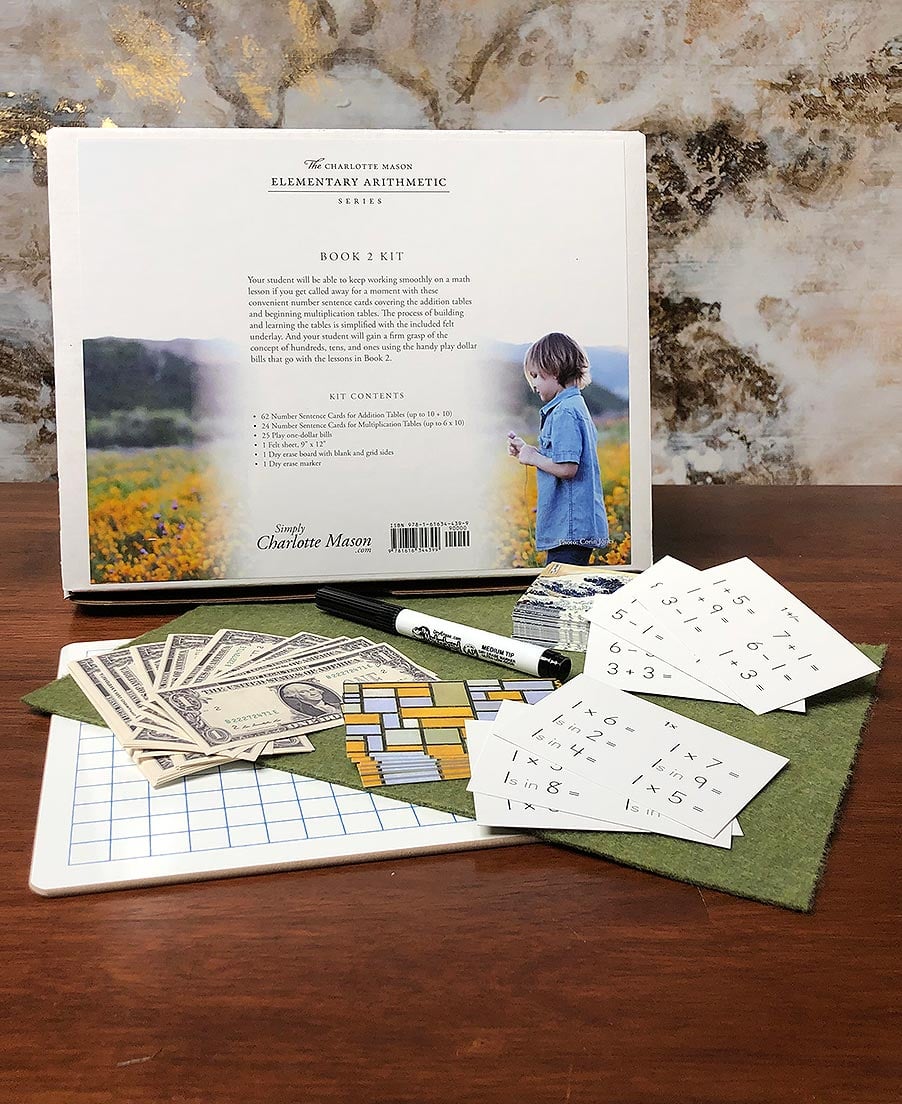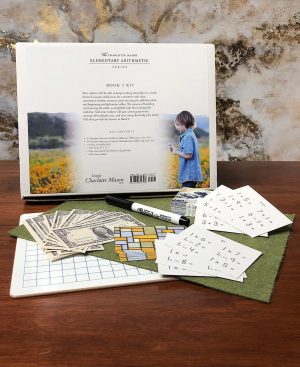 Simply Charlotte Mason offers an Elementary Arithmetic Series, consisting of short, interactive lessons as well as manipulates to go along with them.
Your Business Math Series by Simply Charlotte Mason A review from The Curriculum Choice. Your Business Math Series is a fun and "living math" kit that reinforces math skills for ages 8–12! The student uses math knowledge to keep his or her very own store running and, hopefully, make a profit.
Nature Study Resources

Exploring Nature with Children, A Charlotte Mason Method A review from The Curriculum Choice. Exploring Nature With Children is a complete, year-long curriculum designed to guide you, step by step, through an entire calendar year of nature study. Completely self-contained, this book has all the information you need to make nature study happen regularly for your family.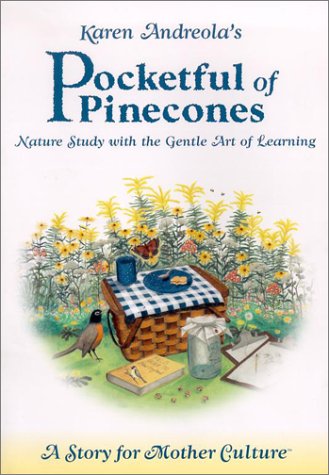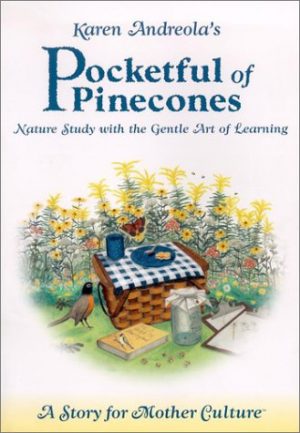 Pocketful of Pinecones is a teacher's guide to nature study cleverly disguised as a heartwarming story, written in the form of a mother s diary. Woven into the story are:
More than 200 examples of what to look for on a nature walk,
Latin names for the living things observed by the characters,
Study questions,
Nature poems and verses.


The Julia Rothman Anatomy Collection includes:
Check out this review of Farm, Food, and Nature Anatomy!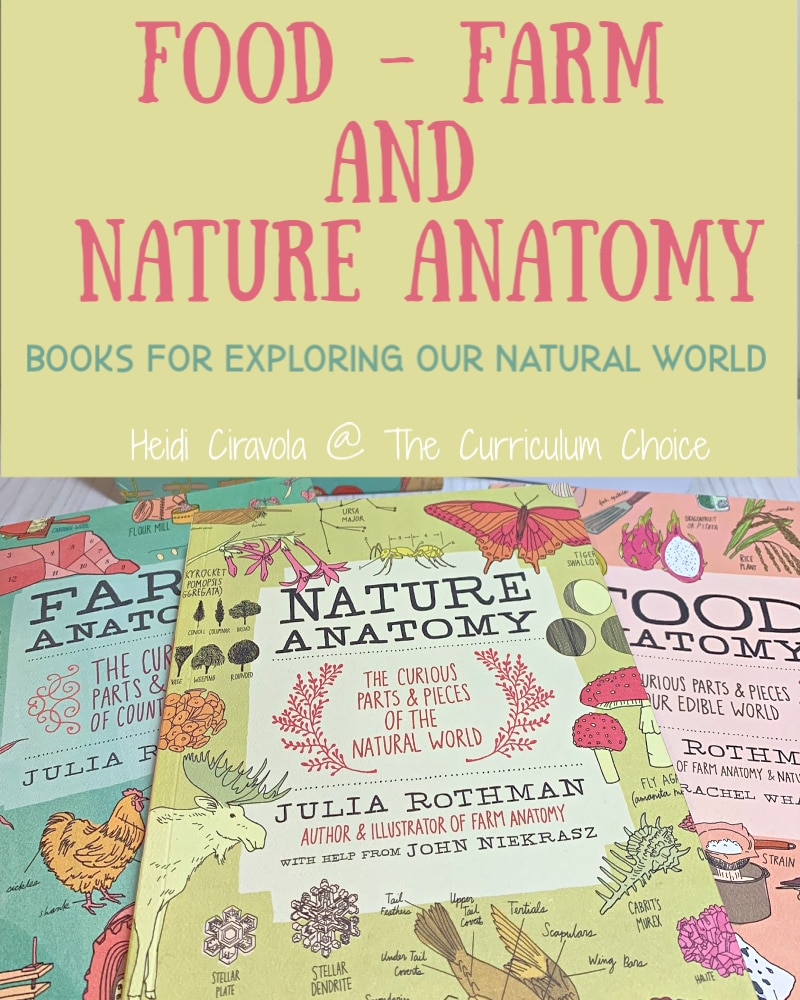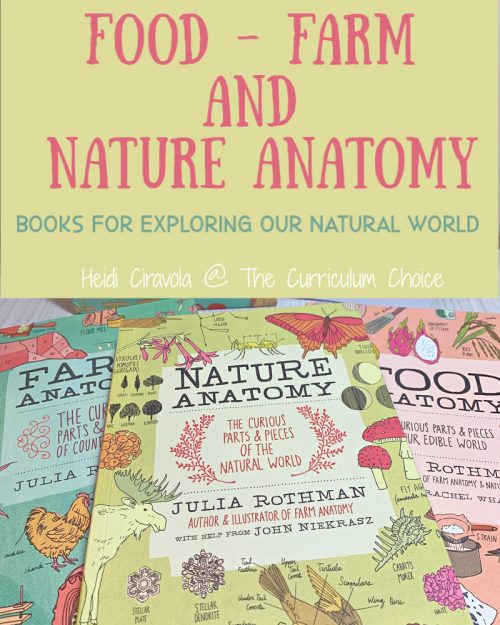 Acclaimed illustrator Julia Rothman combines art and science in these exciting and educational guides to the structure, function, and personality of the natural world. AND there are amazing Companion Notebooks for each of the 4 books so you can easily use them in your Charlotte Mason Homeschool!
Also check out Noeo Science Curriculum. It's a full literature based homeschool science curriculum for grades K-6 that offers biology, physics, and chemistry options.
Homeschool Methods Series
Be sure to bookmark or Pin this What do Homeschool Methods Look Like in Real Life Series? and check back each month as we add another method!