Are you a Charlotte Mason homeschooler? Are you looking for a gentle approach to nature study? Then check out Pocketful of Pinecones by veteran homeschooler and renowned interpreter of the Charlotte Mason method of education, Karen Andreola!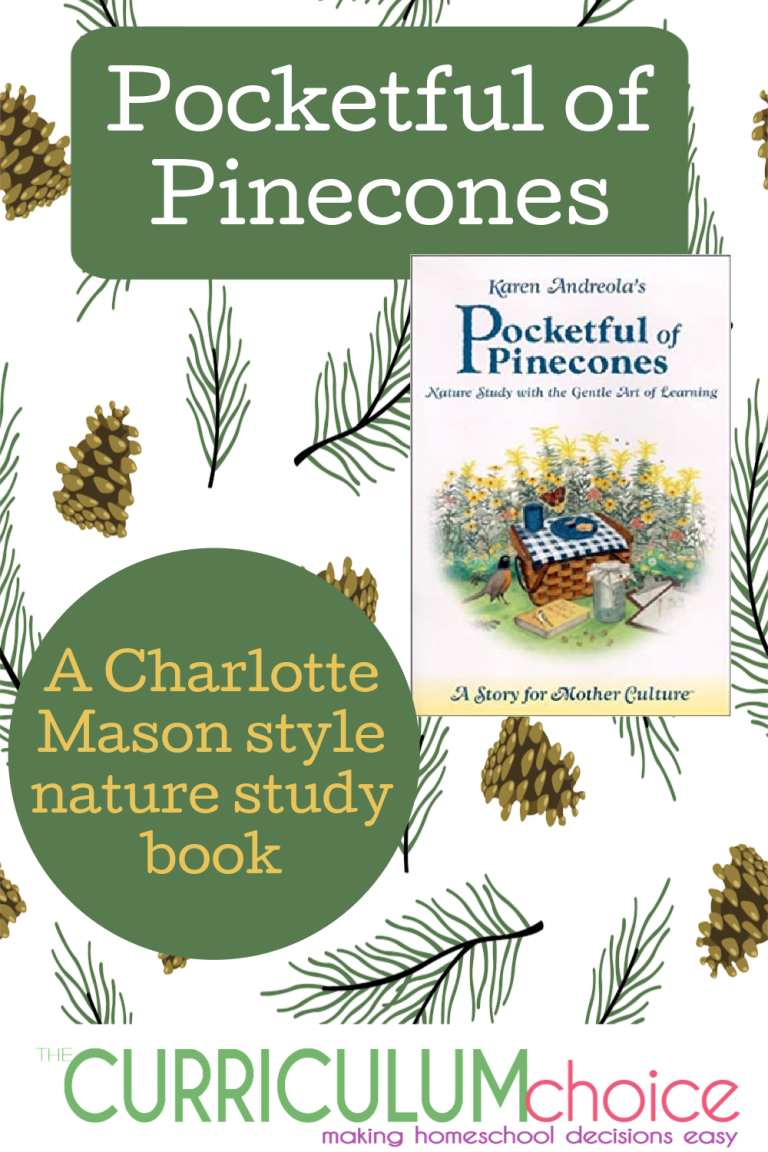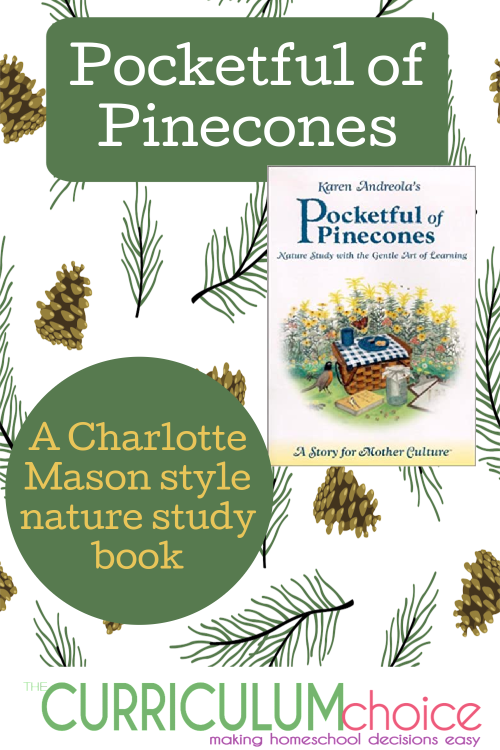 What is Pocketful of Pinecones
This book is basically a teachers 'how-to' guide to implementing nature study Charlotte Mason style. It has been written as a heartwarming story which draws the reader right into the daily lives and happenings of the characters. Every time I read this book (and I have done so many times and will more than likely do so again), I have been completely inspired within my own homeschool.
Woven into the story are:
More than 200 examples of what to look for on a nature walk,
Latin names for the living things observed by the characters,
Study questions,
Nature poems and verses.
About Pocketful of Pinecones – A Charlotte Mason Style Nature Study
Pocketful of Pinecones is story about Carol. She is a busy and industrious mother to two young children in the 1930's and a devoted wife and homemaker. Like many of us, Carol keeps a diary into which she pours out her secret hopes, joys, worries and disappointments. Her diary also documents her homeschooling journey, especially the nature studies, that she enjoys with her children during their first year of homeschooling.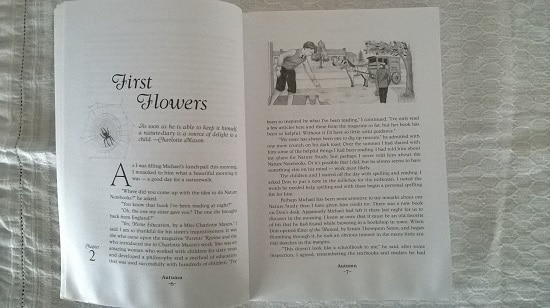 The story opens on the first day of a new school year in early September. Carol has decided to homeschool her children. Her son seems to have lost his love of learning during the few short years he has spent in school. It's a delight to read how Carol encourages her reluctant son and re-awakens his love for learning using Charlotte Mason's methods of education within her home.
We follow Carol and the children through the seasons of the year. Woven into her story are more than a hundred examples of what to look for on a nature walk. She gives the Latin names for the living things that are observed by her characters, which is pretty useful as most of what they observed we have too at one time or another. There are study questions for the reader to consider to help you think more on Miss Mason's educational views on nature study. Lovely nature poems and verses are peppered throughout the pages.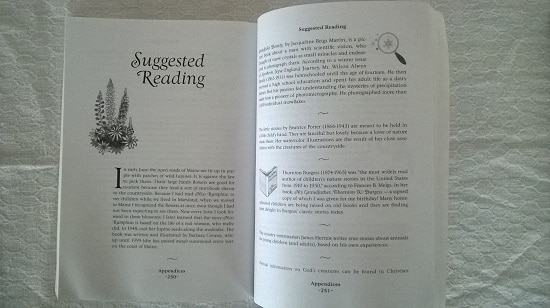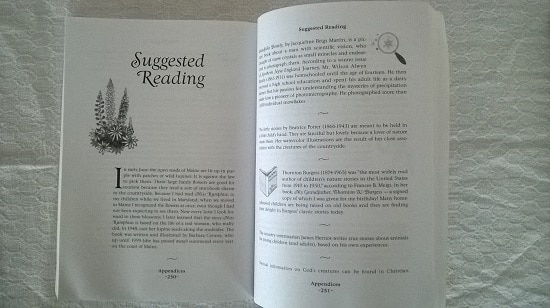 An added bonus to this lovely book is the supplement at the end containing selected quotations by Miss Charlotte Mason as well as an annotated list of books with a nature theme – both fiction and non-fiction – that you can draw on for use in your own homeschool.
This is a real pick-me-up book. If you are feeling uninspired or washed out, this is a little bit of 'mother culture' for the tired mama's soul.
Also be sure to check out another Pocket Full of Pinecones review here at TCC from Shannon.
Purchase Pocket Full of Pinecones
More Nature Study and Charlotte Mason Resources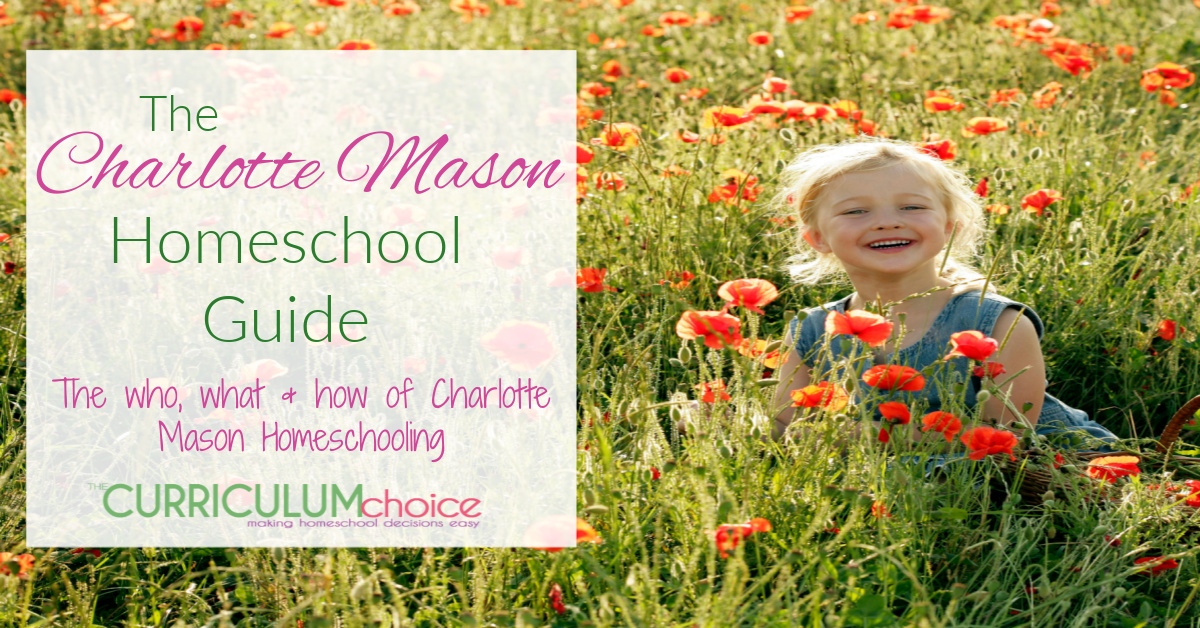 The Charlotte Mason Homeschool Guide – The who, what & how of Charlotte Mason Homeschooling
Exploring Nature with Children – This Charlotte Mason type study consists of a 240 page pdf file by Lynn Seddon, providing pages and pages of amazing fun and hands-on learning! This study incorporates MANY different things: nature walks, books to read, poems to recite and art to review.
The Best Homeschool Nature Study Resources – a collection of unit studies, full curriculum and reference books for homeschool nature study.
Homeschool Nature Study Membership – Homeschool Nature Study makes it easy to enrich your homeschool with nature study. You will have everything you need to bring the Handbook of Nature Study to life in your homeschool! Access to Outdoor Hour Challenges curriculum, resources to enrich your homeschool and so much more!
Charlotte Mason Guides – a collection of books and websites to help you learn about and implement the Charlotte Mason Method in your homeschool.