This collection of homeschool planners and planning resources is sure to spark some ideas and help you streamline your homeschool planning process!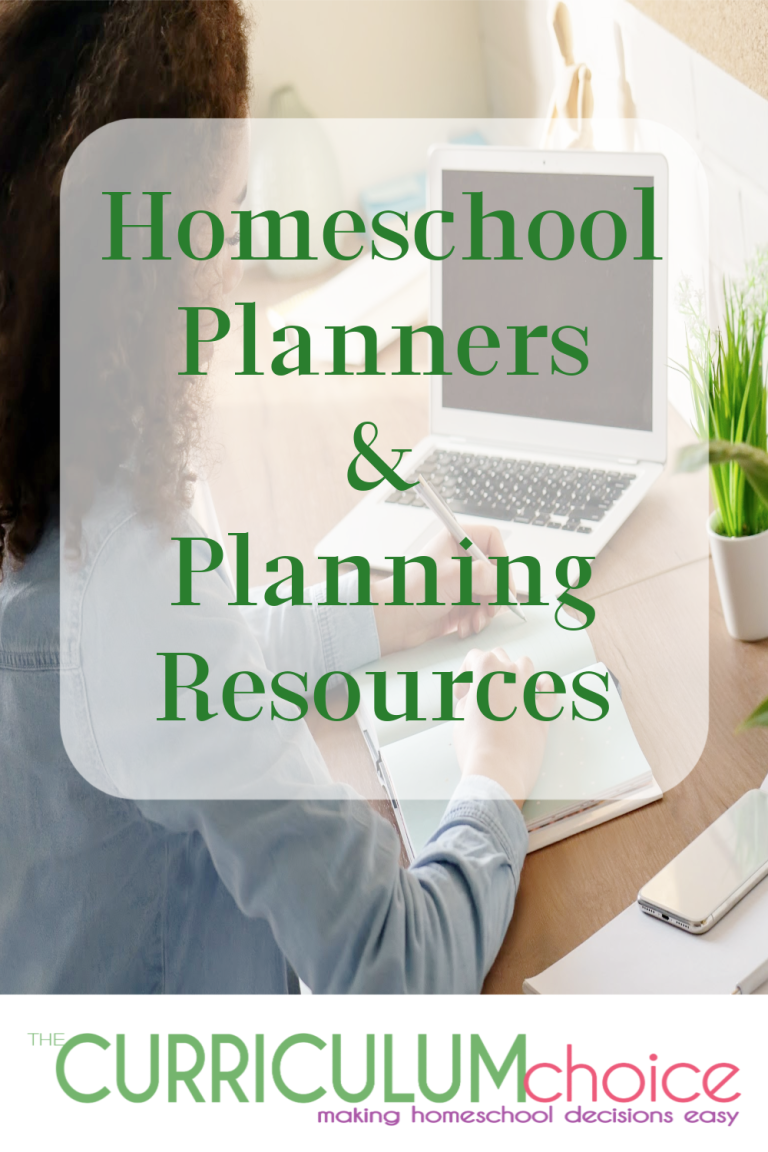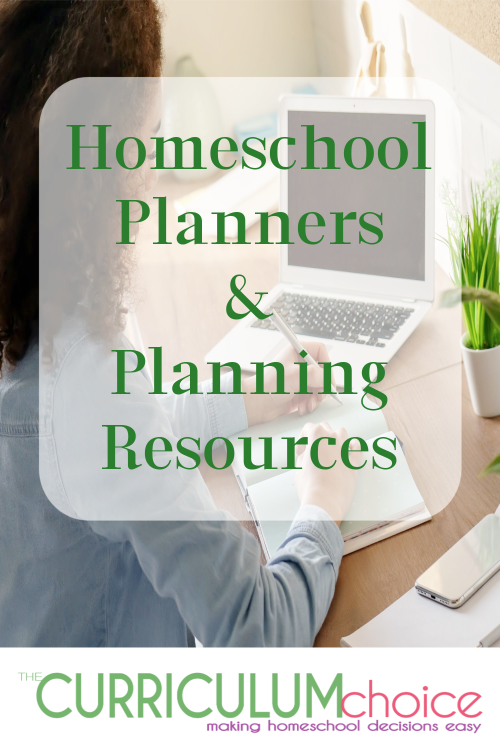 Why use a homeschool planner?
You may be asking yourself, "Why should I use a homeschool planner? Or even spend so much time planning?"
The short answer is to save yourself time and frustration throughout the year. When you take the time to organize your thoughts and plan out your homeschool year, it helps to keep you on track when you are in the swim of busy life.
Homeschool planning also helps you visualize what you want to accomplish and create a plan for doing so in the time you have allotted.
One Simple Way to Plan Your Homeschool Year
I begin my homeschool planning process by first selecting what curriculum I will be using. I don't use an all subject, out of the box, curriculum so there are often a bunch of different styles of curriculum to plan and coordinate.
Then I take each curriculum and divide the number of lessons or chapters, or however you can divide it, and do so into 4 quarters. (In NYS we have to do quarterly reports so this is helpful when it comes time to report to the district.)
Once I have them broken down into 4 quarters I then being planning out how much needs to be done each week of each quarter to complete them on time. In recent years we have gone to a 4 Day Homeschool Week, and YES it can be done!
Using Different Homeschool Planners
I should note that I have not always used the same planner every year, not even in the same year sometimes! Meaning I often use a different planner for different children in my home each year. Sometimes what works for one does not work for another so I adjust accordingly.
I have used written planners, printable planners, digital planners, and even created a few of my own homeschool planners!
Top Homeschool Planners
The Best Planners for Homeschool Moms – Planner suggestions including ideas for how to plan, and an insider look into some planners.
Mega List of Homeschool Planners – Another list of homeschool planners (many of which are free) with some we didn't mention here.
Printable & Paper Planners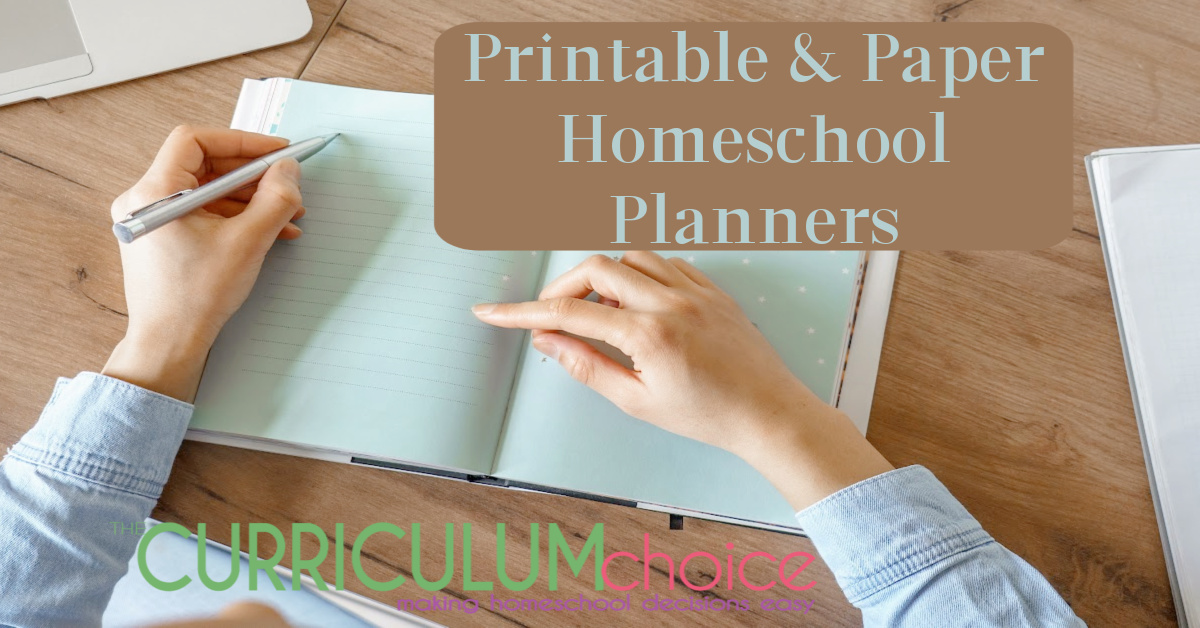 Easy Printable Elementary Homeschool Planner – A color coded, daily assignments checklist that's easy for younger ones to use
Apologia Ultimate Homeschool Planner Review – This planner is basic homeschool mom training as well as a journal of reflections and this sets it apart from other planners.
A Plan in Place Homeschool Planner – See a week in the life of using these student planners
Simple Homeschool Middle School Planner – Inexpensive, easy to use, encourages responsibility, fosters independence
The Well Planned Day Family Homeschool Planner – Not just a homeschool planner, but a life planner too!
Well Planned Day Student Planner – This is different from the family planner! See exactly how in this review.
Weekly Homeschool Planner – Completely editable and customizable!
Weekly Assignments Printable Student Planner – A checklist Style no muss no fuss way for you to plan and for them to keep track of their work.
Homeschool Planning with Plan Your Year – a homeschool planning book which lays out a step by step process for planning your homeschool year. It stems from a very important premise, "plan for the person in front of you."
Digital & Online Planners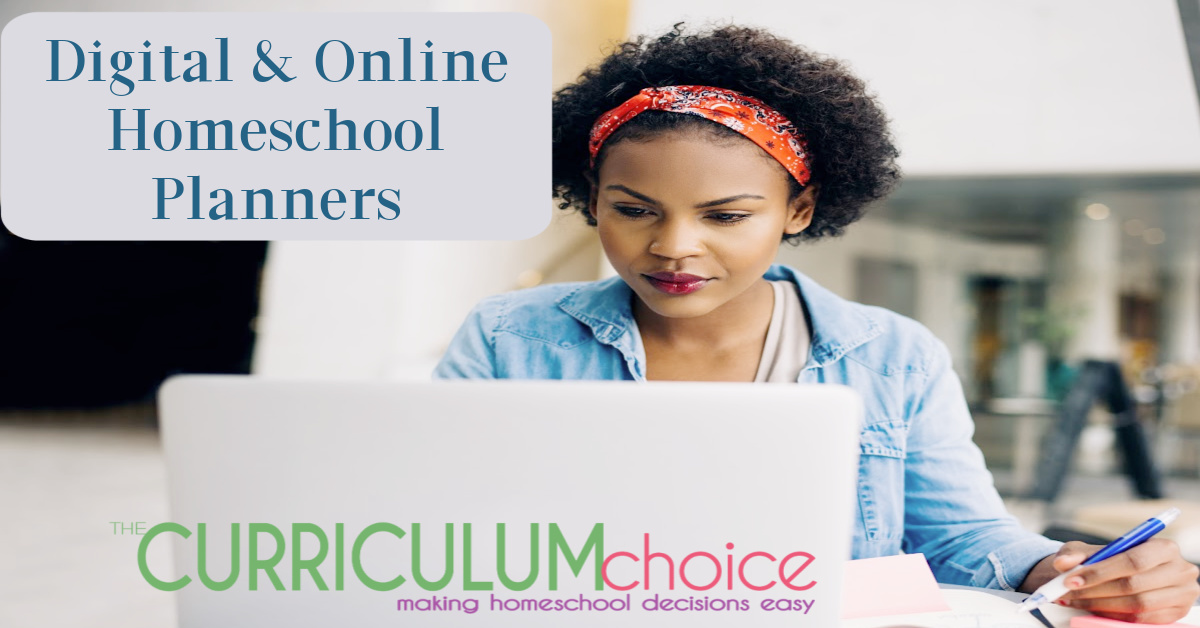 Homeschool Lesson Planning with Homeschool Planet Online Lesson Planner –
Homeschool Tracker – A flexible, online tool for homeschool record keeping, planning, and reporting.
Homeschool Skedtrack – FREE online lesson planner, scheduler, and tracking system rolled into one. The heart of the system is the automated scheduling of activities that frees you from the headache of rescheduling everything once an activity/lesson is missed.
Homeschool Manager – Track grades, schedule lessons, record attendance, and more!
Other Homeschool Planning Resources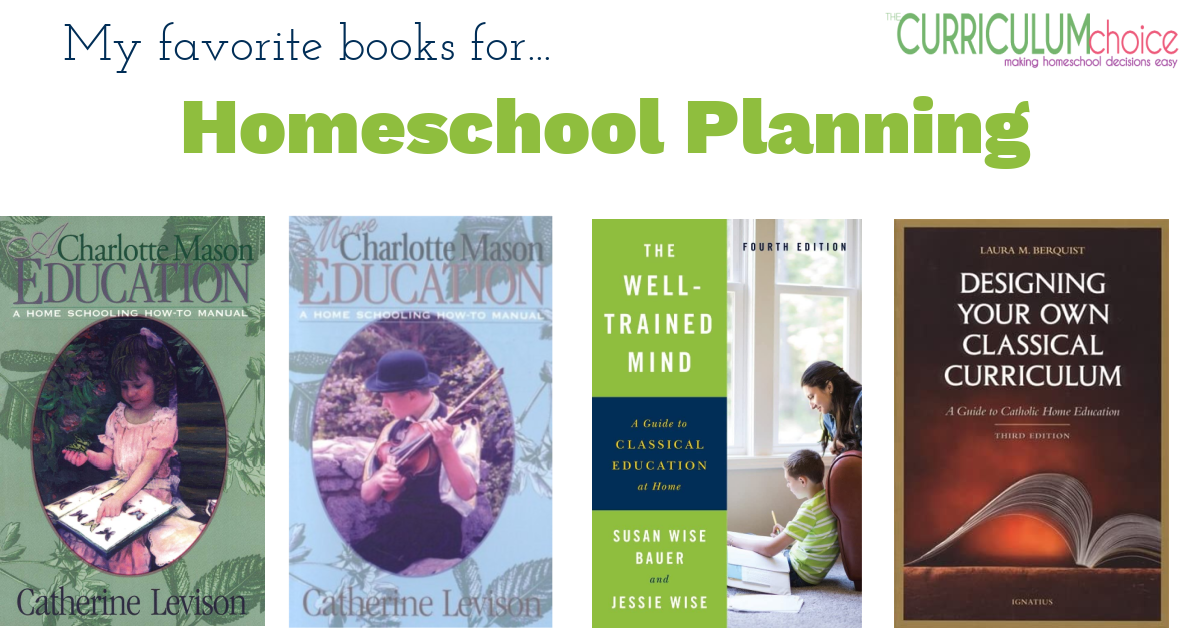 My Favorite Books for Homeschool Planning – Homeschool planning is not something I do overnight, or on any given day, it takes a while for me to compile book lists and ponder materials we have used in the past, and contemplate anything new that we may want to try. I always re-visit some old friends off my shelves to garner some inspiration and to recall what has always worked for us as living a lifestyle of learning in our home.
The Homeschool Enrichment Collection Membership – is designed to help families cultivate a love a learning by providing themed, ready made ideas and activities each month. Providing affordable, simple, and accessible printables, activities, and ideas so you can bring FUN into your homeschool!
Homeschool Record Keeping – Homeschool record keeping and organizational help from the authors at The Curriculum Choice
Plan Art for Every Day with the Art Lesson Calendar – This calendar is a beautiful visual suggesting a delightful art lesson for every day of the month.
Passport to the World with Master Books Parent Lesson Planner – PLPs are available in a variety of subjects and grade levels. Each PLP is typically a year-long lesson planner that includes apologetic resources from publishers such as Answers in Genesis, New Leaf Publishing, and of course, Master Books.
Preschool Nature Study Plans for Your Homeschool – a FREE month of nature study plans
More From TCC