Do you make plans for each school year? Have you found something that works for you? Maybe you are a planner like me but find you could use a little more flexibility in the plans you make. Any way you slice it, if you are a homeschooler and a planner then you will want to consider doing your homeschool planning with Plan Your Year from Pam Barnhill.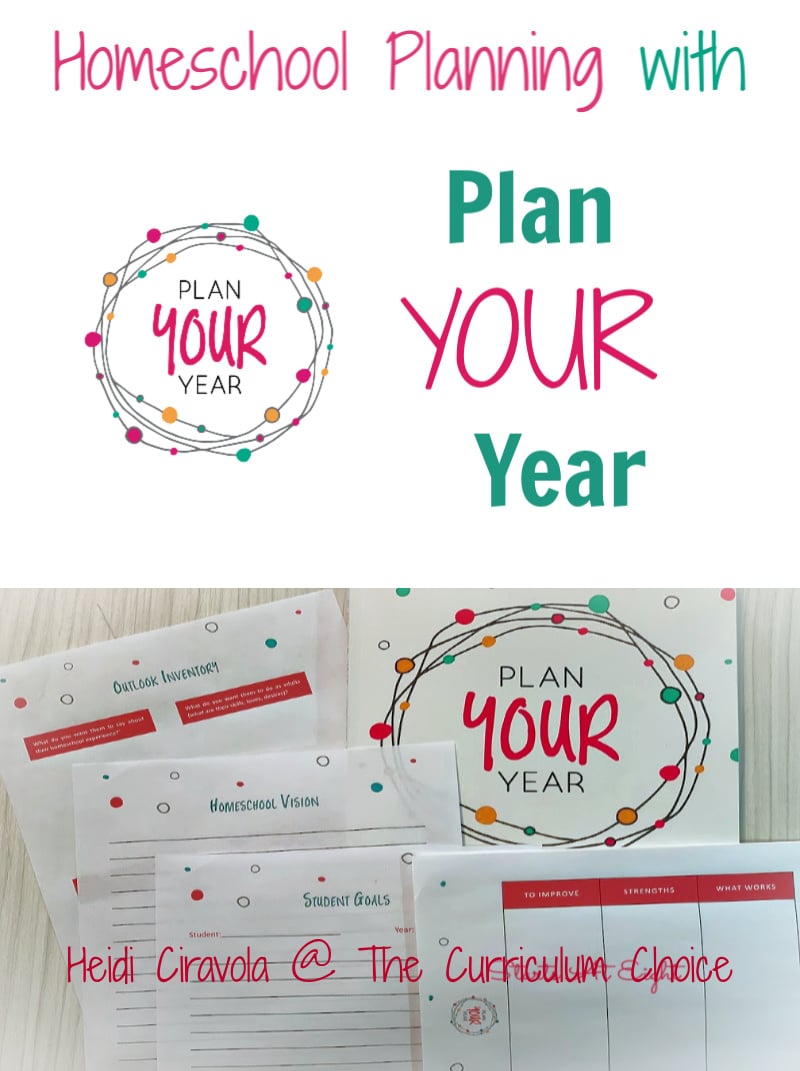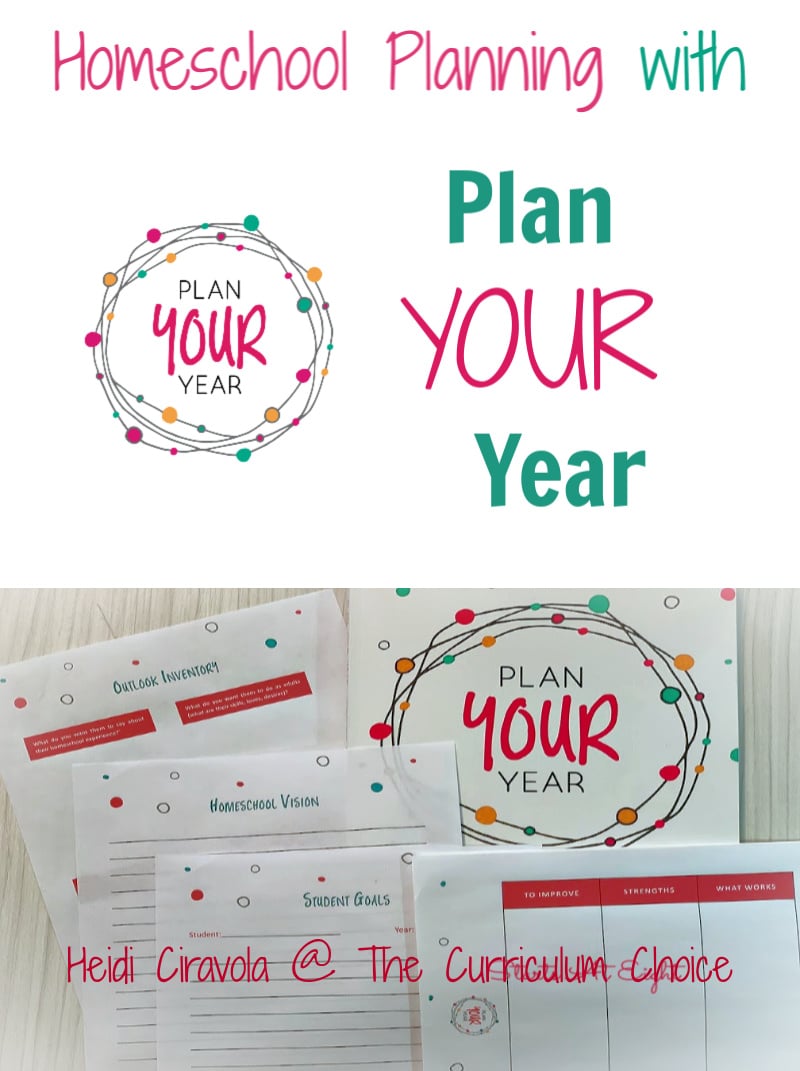 Homeschool Planning with Plan Your Year
Plan Your Year is a homeschool planning book which lays out a step by step process for planning your homeschool year. It stems from a very important premise, "plan for the person in front of you."
When creating your homeschool plan you must consider the plan, the child, and you (the mother). Pam says to, "Strive for the perfect plan for us (you). Throw out everything that wasn't working, shut out the noise from the homeschool experts…and create the plan you will actually implement, the plan that will work for your children."
The ten chapters contained inside will guide your through the process of planning your homeschool year. Most chapters contain forms to use in completing that step of the process, as well as Action Items to be completed at the end of each chapter.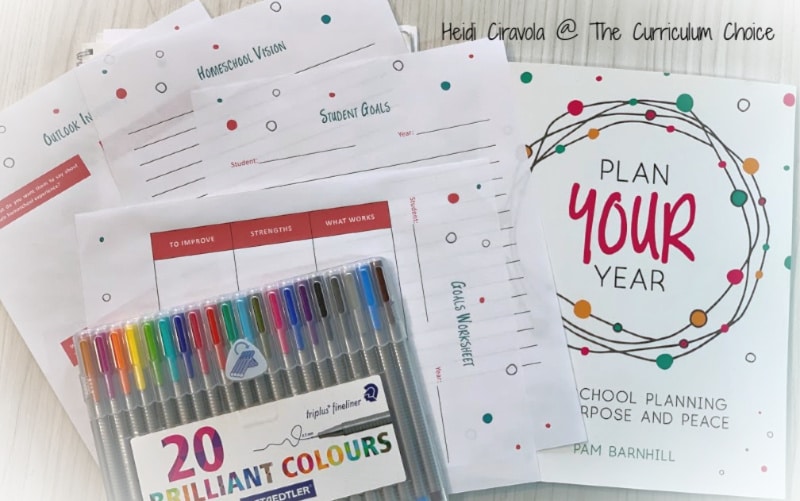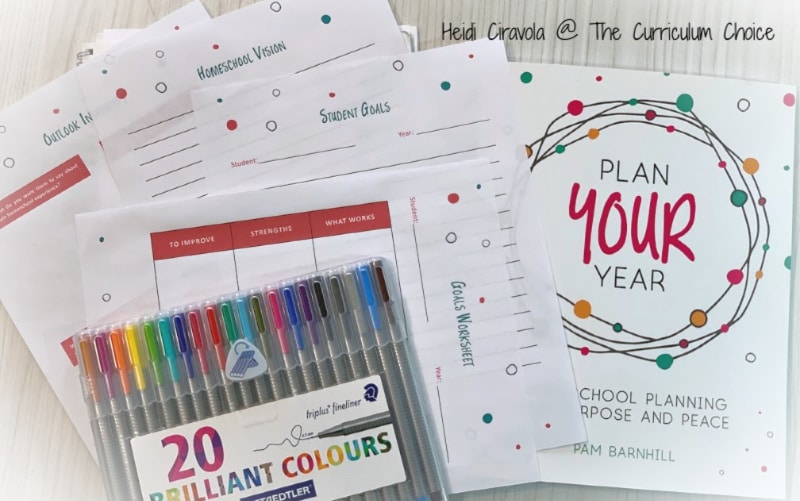 Cast a Vision – In this chapter you will think about all the things you want to give your kids through homeschooling, write down what you want their home education to do for them, and answer questions like, What skills do I want them to be proficient at? What books do I want them to have read?
Craft Effective Goals – In writing goal you will identify what already works, identify strengths as well as areas that need work. Your goals will provide a direction for the year and a framework from which you can decide on subjects to study and resource purchases to make.
Determine a Course of Study and Purchase Resources – In its simplest form this is a list of the subjects you will study with each child and with your family as a group during the year. This section gives a wonderful breakdown of various homeschool methods highlighting possible benefits and drawbacks along with books/curricula/websites for each one.
Creating Schedules – One of the greatest benefits to homeschooling is how flexible you can be with your schedule. In this chapter you will find a myriad of scheduling types to help you determine what might work for your homeschool.
Planning Weeks and Days – The last chapter was about the larger overall picture of when you will be homeschooling (what weeks, what months, when you will have breaks). This is a more specific look at what you will do each for each day of the week you plan to homeschool.
Lesson Planning for Homeschoolers – This chapter will help you create a flexible list of possibilities to guide your year using two types of lists: a Procedure List and a Lesson Plan List.
Planning Your Own Study – Now use the two types of lists from the previous chapter to take books or resources that have not lesson plans and create some for them. I particularly love the Tips for Using a Textbook Flexibly that you can find in this chapter. Think, "Table of Contents!"
Organize Your Materials – "It doesn't matter what kind of schoolroom you have or don't have; the important thing is to work at making it a space where you can be happy and function. Organizing is about the systems we use to get things done most easily." That is what this chapter is about.
Putting It All Together – In this chapter you will take your forms, lesson plan lists, procedure lists, and so on and turn them into actions in your day to day homeschool.
Planning in Action – Here you will learn a couple of tools to help ensure that the plans you made will be useful and continue to be useful as the year goes on. Here you will also find a Periodic Review Checklist to use throughout the year to help you evaluate how your plan is working.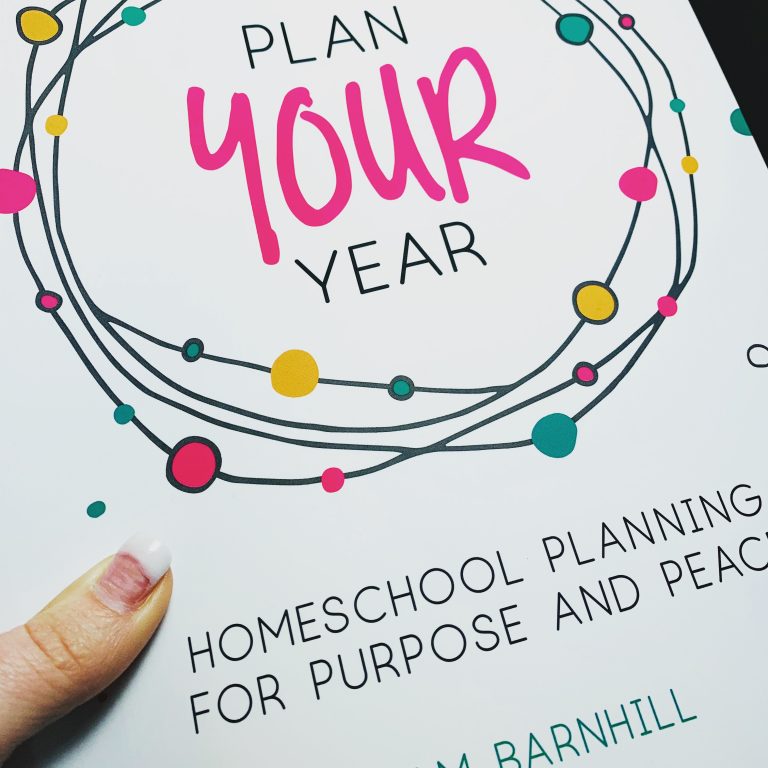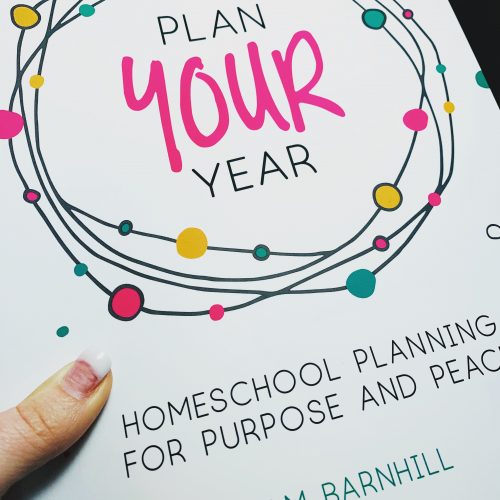 The newly updated and expanded Plan Your Year book is now in print and available on Amazon.
PLUS there are FREE Plan Your Year Homeschool Planning Forms available which are fully editable. This means you can type all your own stuff in them before you print them off. I happen to be a pen and paper girl, so I printed them blank and then wrote on them myself. (Hey, it's a great excuse to use those awesome colored pens I bought!)