A big part of our homeschool is planning. Each week we have a family homeschool planning meeting. The Well Planned Day planners play a major role in our writing down of assignments and overall accountability.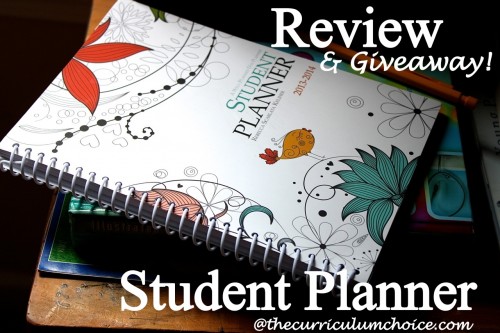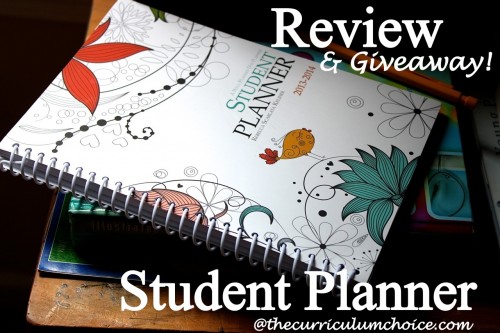 My sixth grade daughter, a new middle schooler, uses the Student Planner exclusively. She used a Student Planner last year as a fifth grader as well. And for weeks, her planner has stayed, perched on the end table right beside the chair where she sits to read. It's handy there!
What We Love About the Well Planned Day Student Planner
The size! it's perfect for tucking into a backpack, binder or even a purse. (Size comparison, above, with the Well Planned Day Family Homeschool Planner). Small enough for her, yet…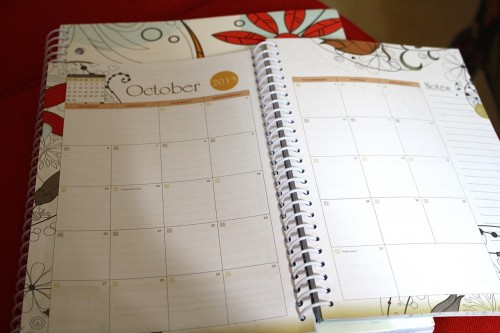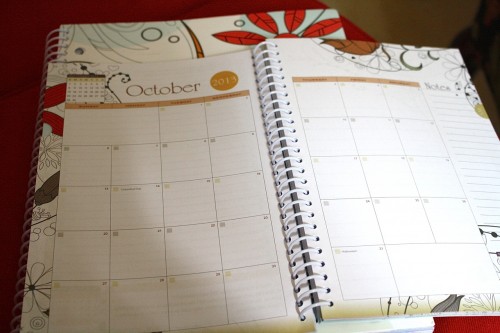 …it opens wide to a full calendar and a full week. With nice, big squares for notes. Plus…
Spots to record thoughts, notes, successes, friends, favorite books and more.

encouraging quotes throughout
Bible verses
places for recording successes, favorites, journaling ideas
reading logs for each semester
A bonus reference section holds:
parts of speech
punctuation
capitalization
commonly misspelled words
conversation tables
geometry
equivalent measurements
United States of America map, states (and abbreviations) and their capitols
US presidents
government and US wars
world map with populations and countries
the solar system
space fun facts
year at a glance
My Well Planned Day Planner Reviews
In Summary
The Well Planned Day planners are wonderful tools that help us aim for success. They encourage us with Godly quotes, help us to remember and focus on what is most important.
Quote from Student Planner: On January 12, 1723, I made a solemn dedication of myself to God, and wrote it down; giving up myself, and all that I had to God; to be for the future, in no respect, my own; to act as one that had no right to be himself, in any respect. And solemnly vowed to take God for my whole portion and felicity; looking on nothing else, as any part of my happiness, nor acting as if it were; and His law for the constant rule of my obedience: engaging to fight against the world, the flesh and the devil, to the end of my life. ~ Jonathan Edwards
Where can you find this planner? The Well Planned Day Student Planner is available from Home Educating Family for $13.95. (Available in tech or floral styles). Browse more views of pages and find out even more in their planner store.
Now for the Giveaway!
I have one Well Planned Day Student Planner to giveaway. Simply follow the instructions in the rafflecopter widget below:
a Rafflecopter giveaway

I received a copy of the Well Planned Day Student Planner in exchange for my honest review. All opinions are my own with many contributions from my sixth grade daughter. I was not compensated for my time. Please see our disclosure policy.
Homeschooling for over a dozen years now, Tricia faces a daily dose of chaos with five children from preschool to high school. She shares a mixture of art lessons, recipes and helpful homeschool habits at Hodgepodge. She and her husband, Steve (who writes app and technology reviews), are co-owners of Curriculum Choice.