As an author of nature study curriculum, I'm always on the lookout for really great resources to recommend that will help you get the most out of a particular topic of study. I hit the jackpot with this bundle of books that's sure to help you have a "homeschool that rocks!"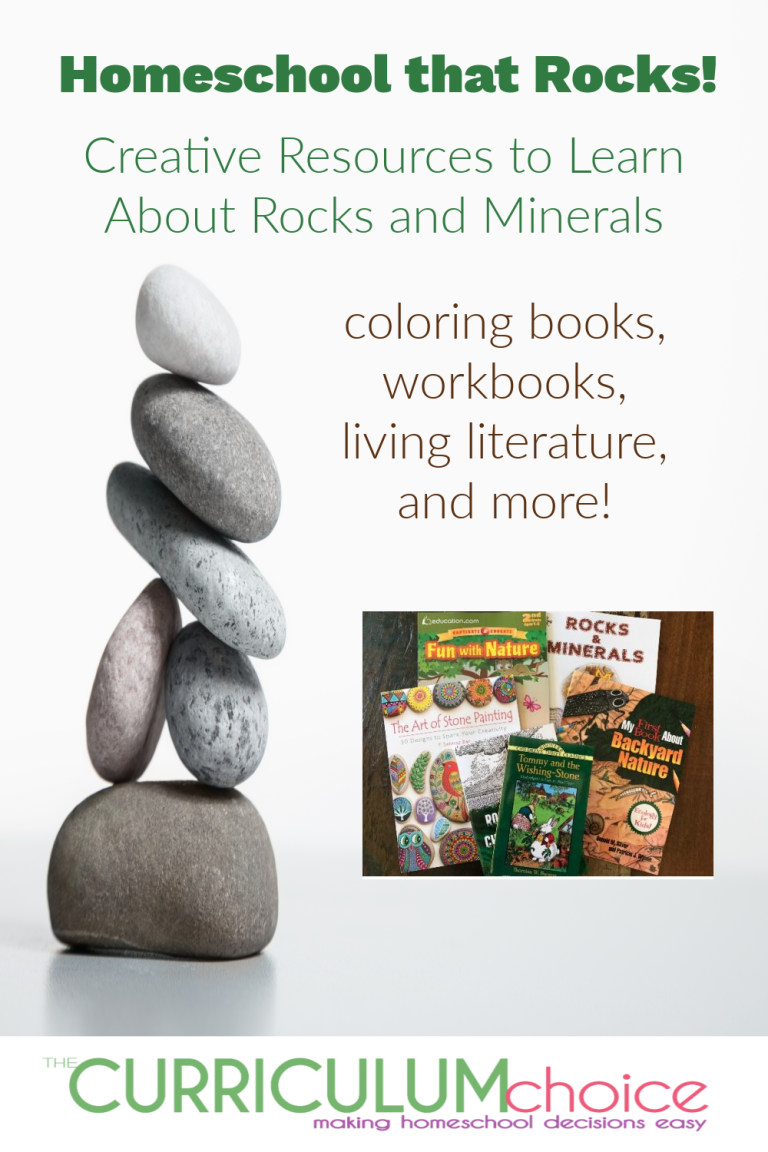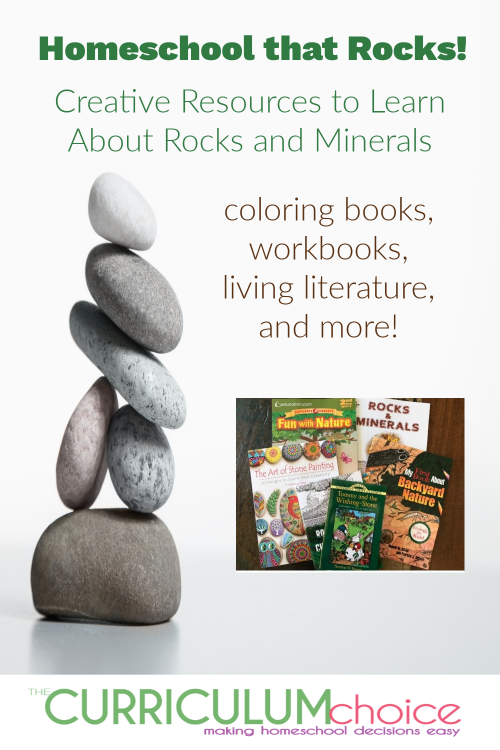 I received these books for free in exchange for an honest review. My opinions are strictly my own. There are affiliate links in this post. Please see our full disclosure policy.
Dover Publications
Dover children's books have been a long-time favorite in our homeschool. We've been using their tear-apart artist study cards for years and their activity books have kept us busy on many road trips.
In today's curriculum review, I'm going to show you how easy it is to put together several of Dover's products to create your own themed study. In this case, a series of resources that will help you learn all about rocks and minerals through a variety of modalities – informational books, literature, art, and even a fun workbook.
A Homeschool That Rocks!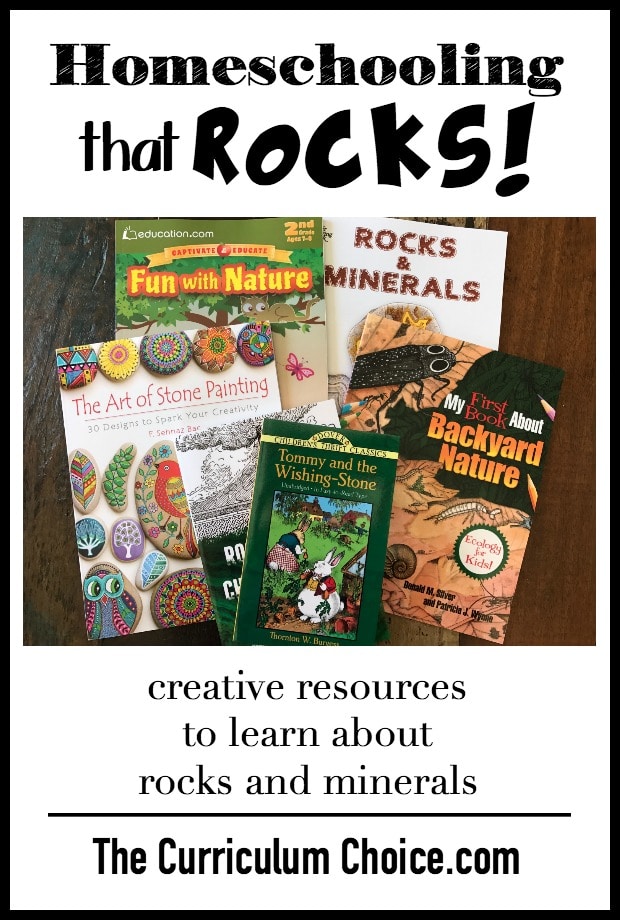 An Informational Book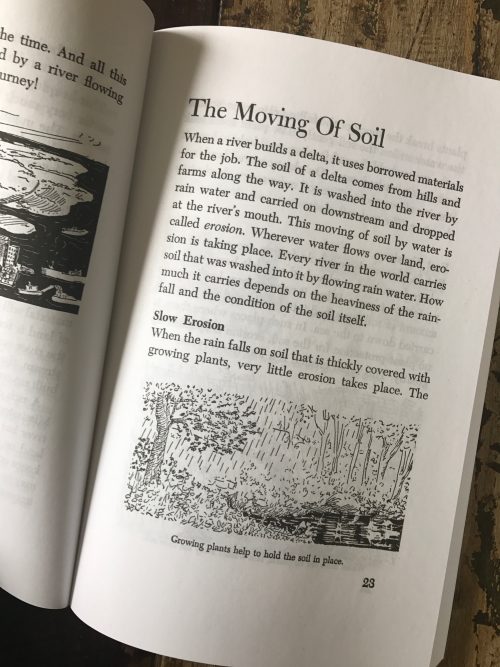 This is a kid-friendly informational book that covers several geology topics very thoroughly. You could simply read the book from start to finish and have a vast amount of knowledge about rocks & minerals, erosion, mountains, rivers, oceans, glaciers, fault lines, volcanoes and more!
Each chapter is broken up into bite-sized sections and includes several experiment ideas for you to experience what has been taught. For those of you who enjoy nature walks, these chapters would make great references for things to look for on your walks!
Be aware that there is evolutionary content that begins about 2/3 the way through the book. Much of the information is evolution-free, though, and I still consider the book to be valuable in our homeschool.
Age suggestion: 4th-8th
Educational Coloring Books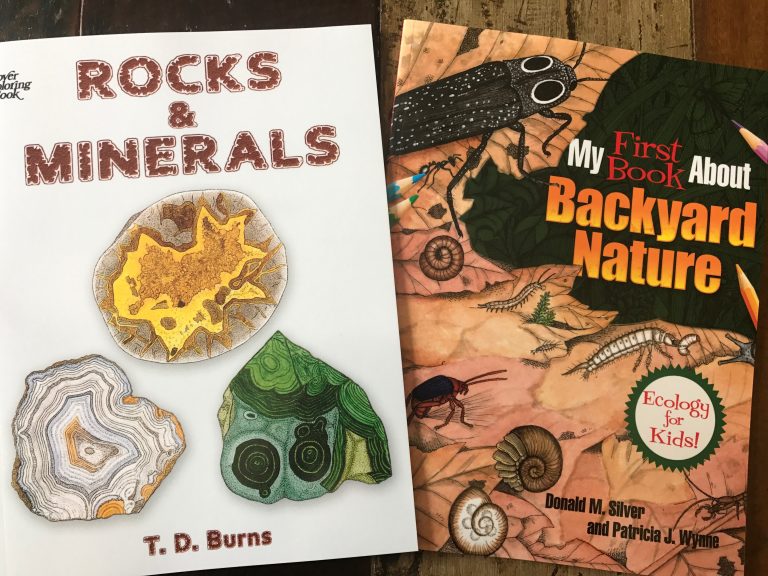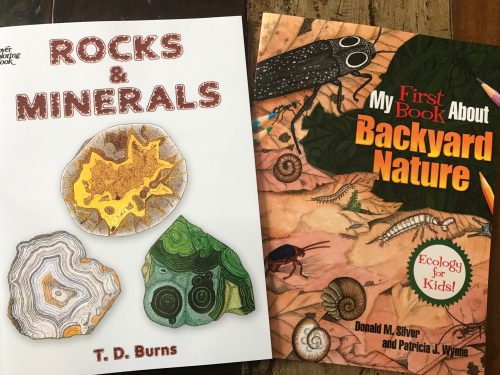 This book contains 36 detailed drawings of various rocks and minerals for you to color. We love to use the classification guide that's included in the beginning pages to help us identify rocks and minerals we've collected based on their characteristics.
Whether our collected rocks are pictured in the book or not, coloring the pages is a very educational adventure. We not only learn about each particular rock or mineral, there are sample images to help us color them appropriately. I always allow my children to view several samples from online pictures, too, as we color.
Age suggestion: 4th-8th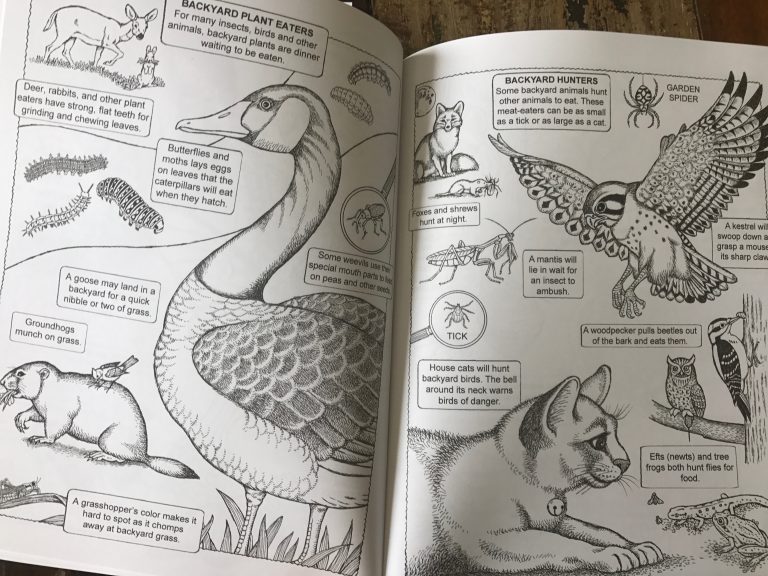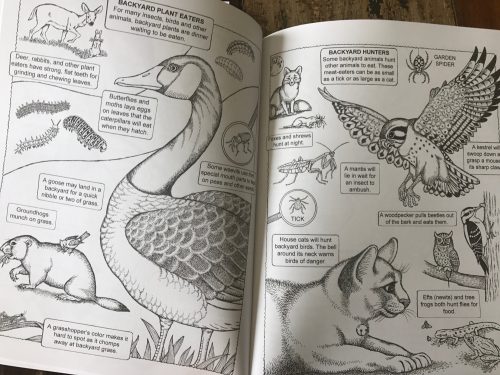 This is a coloring book for the younger crowd. It only includes a few pages about rocks and fossils, but I am in love with all the nature topics it covers!
These pages are really teaching pages as much as they are coloring pages. In fact, they would make GREAT instructional introductions to all kinds of nature walks. For instance, learn about insect life cycles and defense mechanisms before an insect walk. Or, learn where different animals find food and look for those food sources on you walk.
Age suggestion: K-4th
A Workbook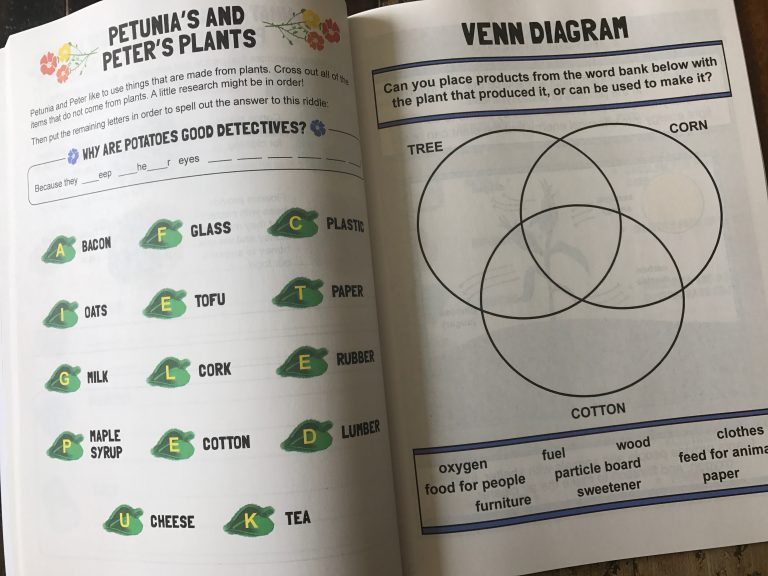 This is a "funbook." I'm not much for science workbooks within our Charlotte Mason style homeschool since we tend toward nature study instead. However, this one is so much fun that my son actually worked through it on road trips.
There are plenty of game-like activities – mazes, word searches, puzzles, word scrambles – but there are also plenty of "meaty" activities. Venn diagrams, maps, charts, and graphs name just a few. There are more than 100 colorful pages!
Age suggestion: 2nd-3rd
Living Literature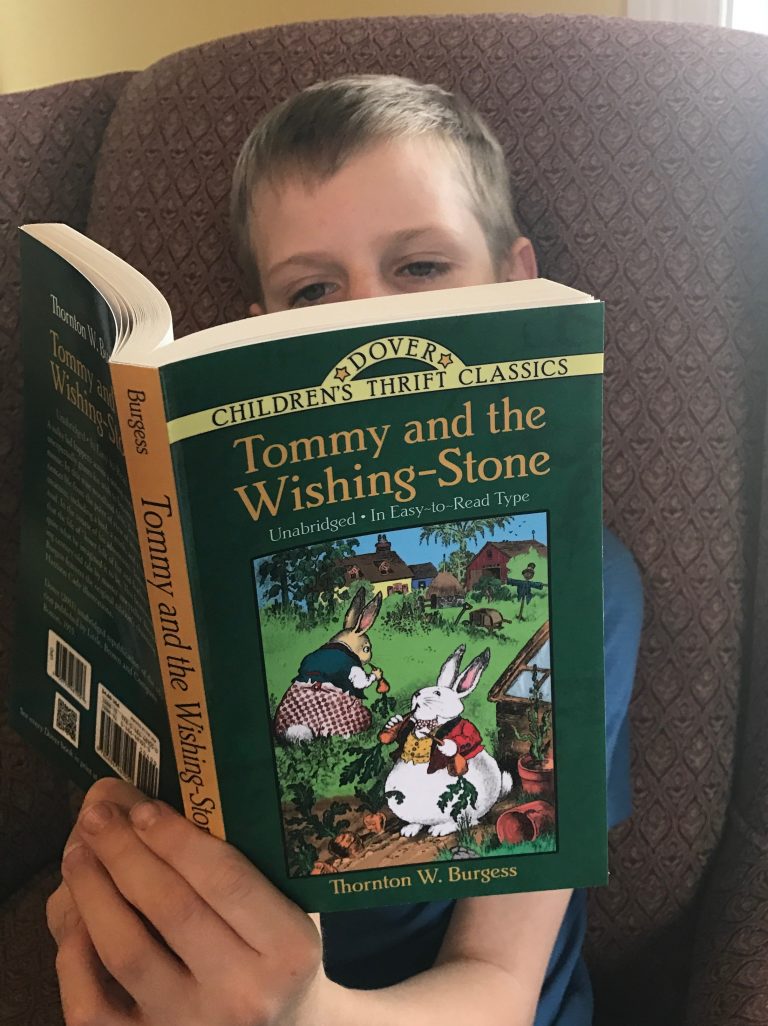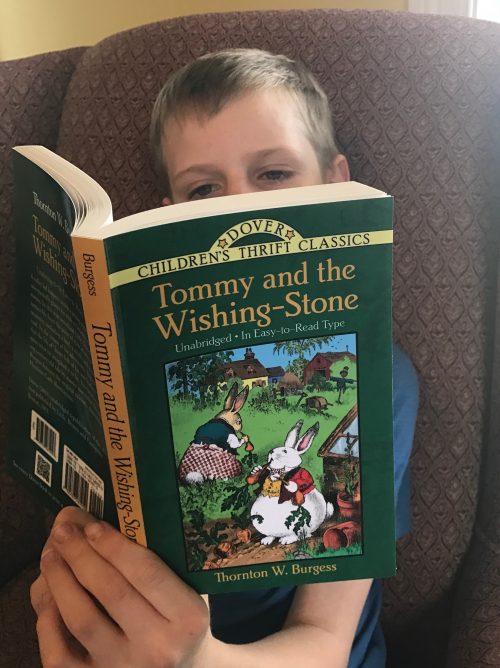 Tommy and the Wishing Stone is a Thornton W. Burgess book. If you don't know about Burgess books, you don't know what you're missing! They are absolutely precious nature stories!
In this particular book, Tommy is moody little fellow who learns quite a few lessons as he experiences the life of other animals through the help of a sitting stone. You'll love it!
Age suggestion: K-3rd
Art Instruction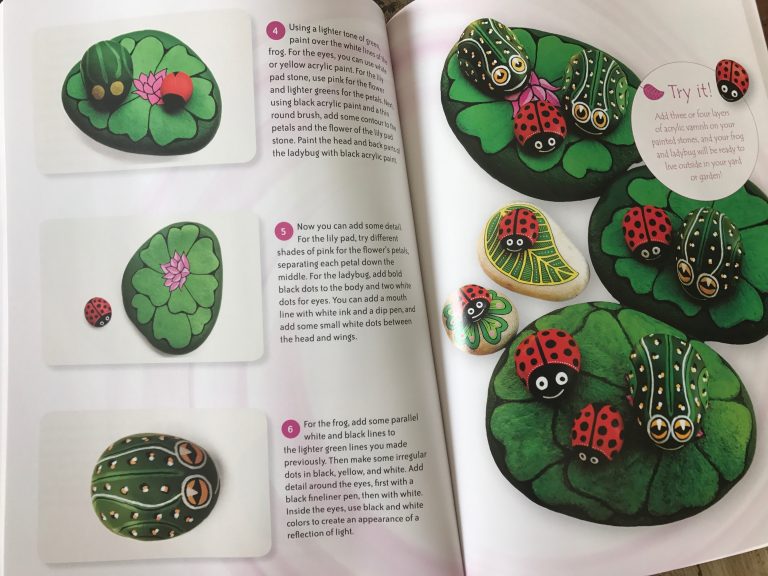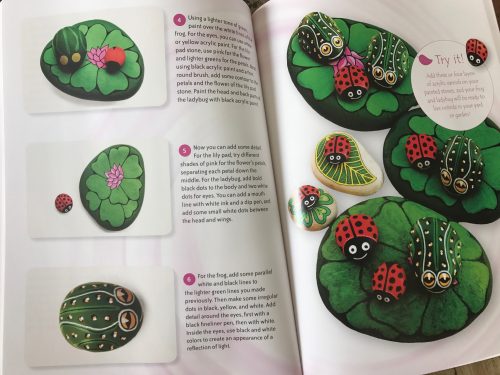 The Art of Stone Painting is such a cool resource! Turn all those rocks you collect during nature walks into beautiful artwork with these 30 design ideas that are SO cute.
You and your children will be inspired to paint things like trees, leaves, flowers, fish, frogs, birds, peacocks, and the cutes little owls you've ever seen. Your rock collection will never be the same!
Your children will love their lessons and learn SO much with this line-up! In fact, you'll really have a homeschool that rocks. Ha!
More Nature Study Resources from TCC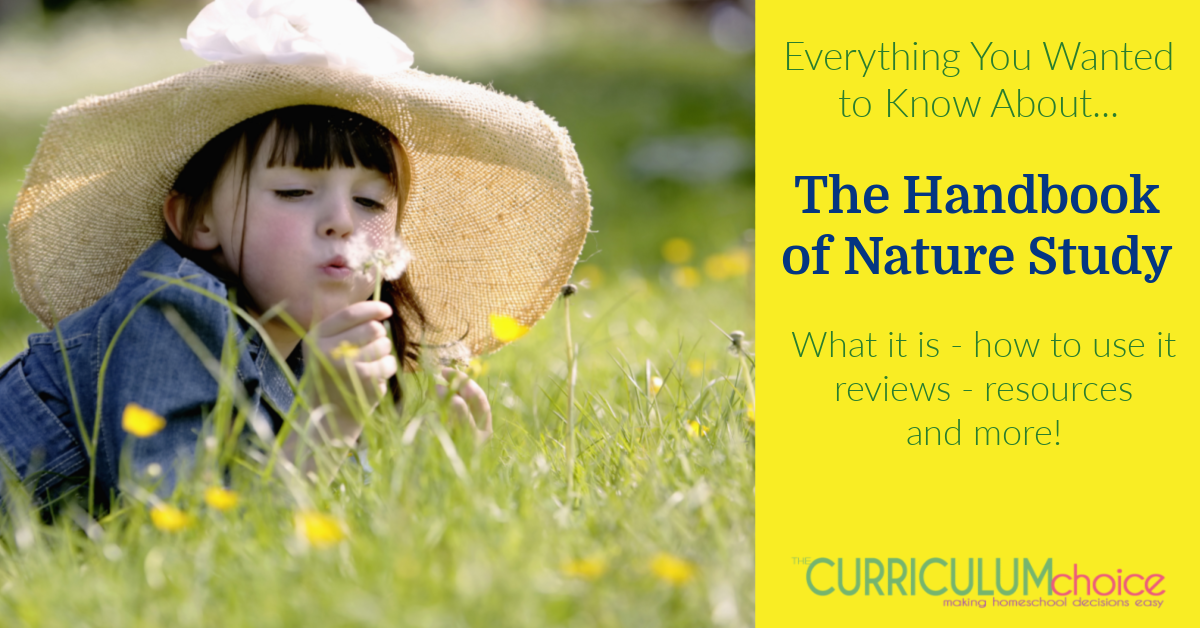 ~ Originally published April 2017 by Cindy West is a nature study curriculum author. Her NaturExplorers study, Hard as a Rock, will work seamlessly with this bundle of Dover books!