I'm so excited to be typing my very first review here at The Curriculum Choice! I truly love books of all kinds and I especially love when I can find great books for my homeschool that cover multiple subjects, which is why I chose Christian Liberty Nature readers for my first review!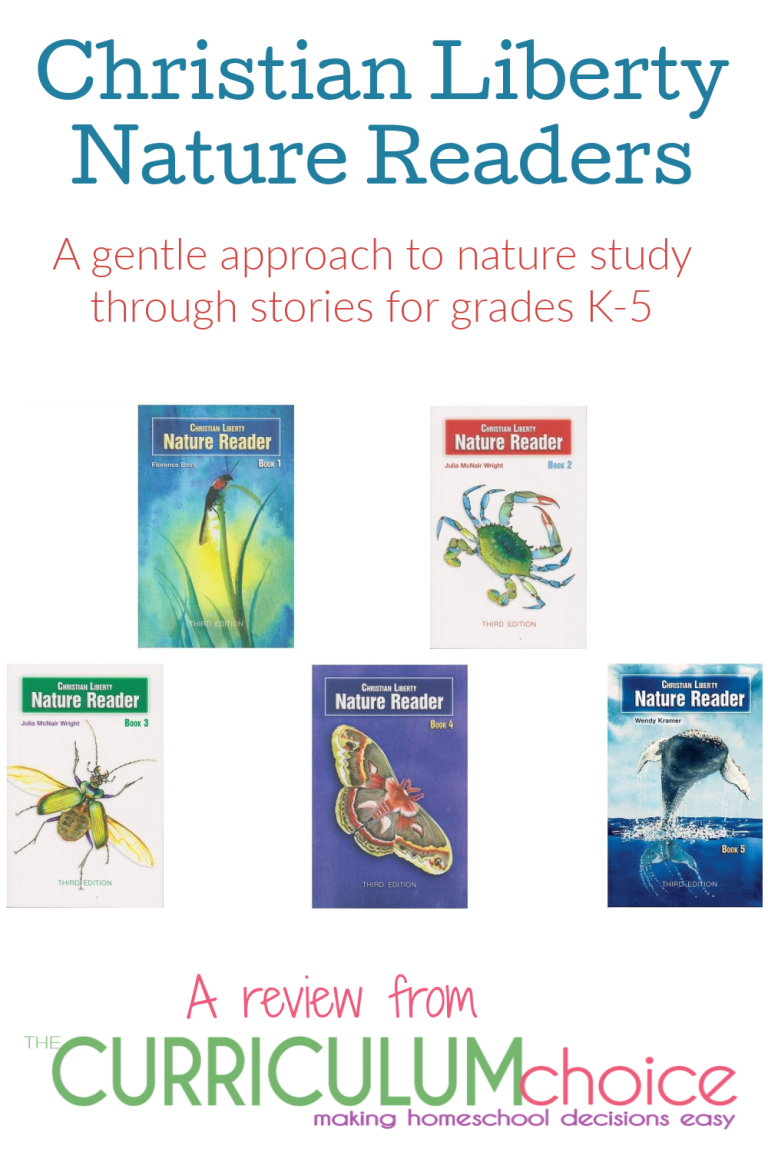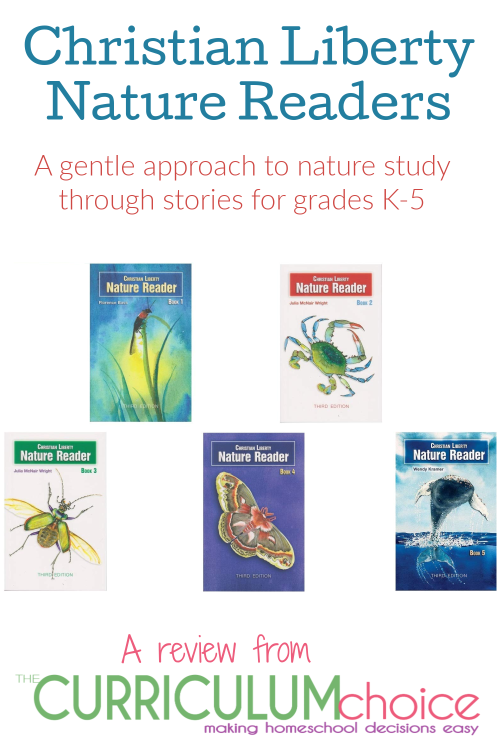 Christian Liberty Nature Readers
I chose this series for my 2nd grader to practice reading because although Spring is around the corner, it has not yet reached my doorstep and we're looking for it wherever we can get it! These books are plum full of scents of Spring! Especially for boys that love the outdoors, these readers are a must.
Beginning with an alphabet of stories about animals, the series progresses through insects, spiders, birds, shellfish, turtles, and more, finally ending with a study of marine animals. Most important is the common theme that everything is a part of God's wonderful creation.
I love Christian Liberty Nature Readers for several reasons:
gentle readers, but with just enough challenge
they feel like nature study, even when it's too cold to go outside
little siblings love to listen
the glossary in the back gives good practice for looking up words they're not sure of
the sections are short, making it easy to just read a little at a time if need be
These books are great for not only reading practice and comprehension, but they paint a beautiful picture of God's awesome creation. There are numerous subjects covered and each book is a little different. The book we're reading right now for instance talks about all kinds of things in nature from the honeybee to quails to bison.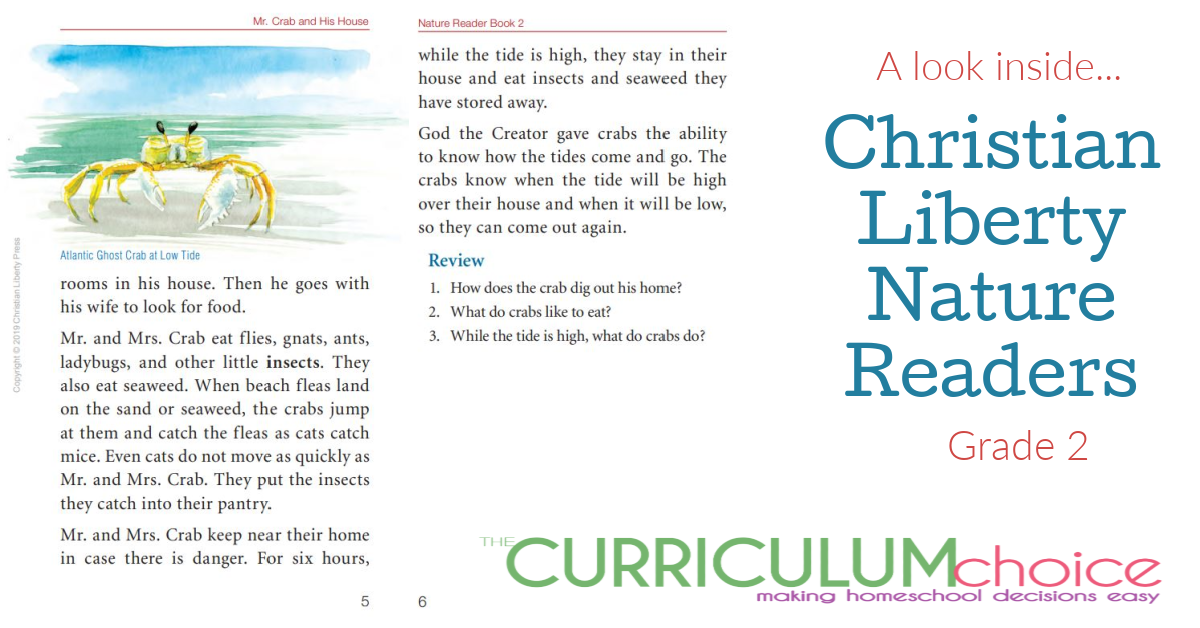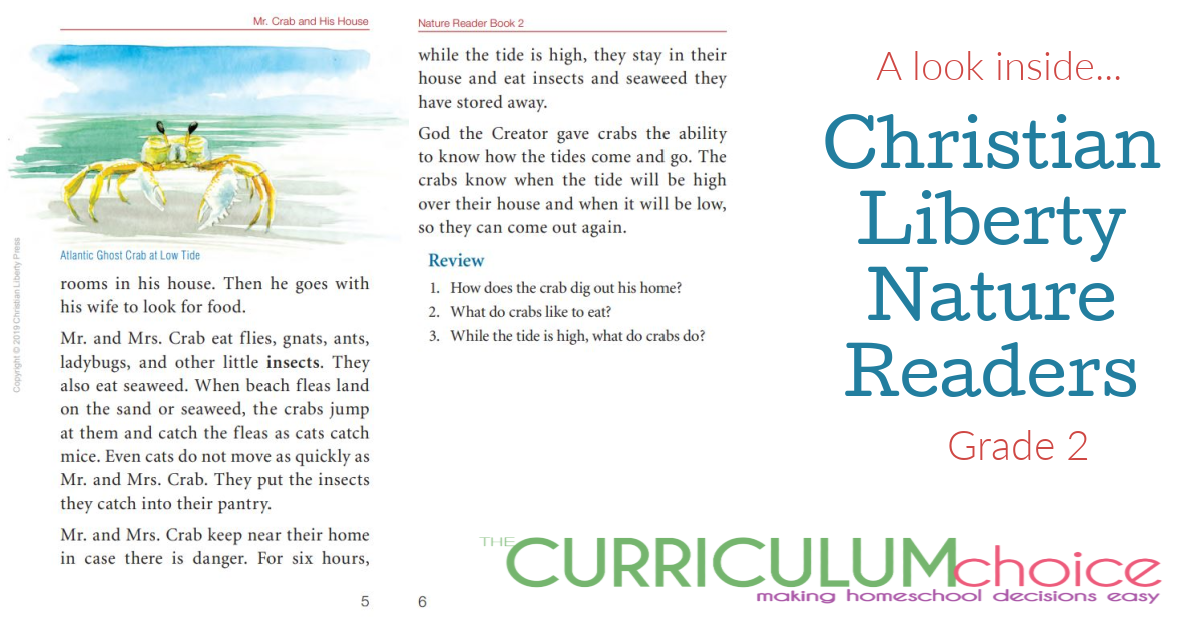 Books in the Christian Liberty Nature Series
The series consists of six books ranging from PreK to 5th grade, each book getting a little more challenging. These are great living books that are available for great prices.
If you feel like you need to enhance your nature study or just get some fresh, new books for some good Spring reading, I highly recommend Christian Liberty Nature Readers.
More Nature Study Resources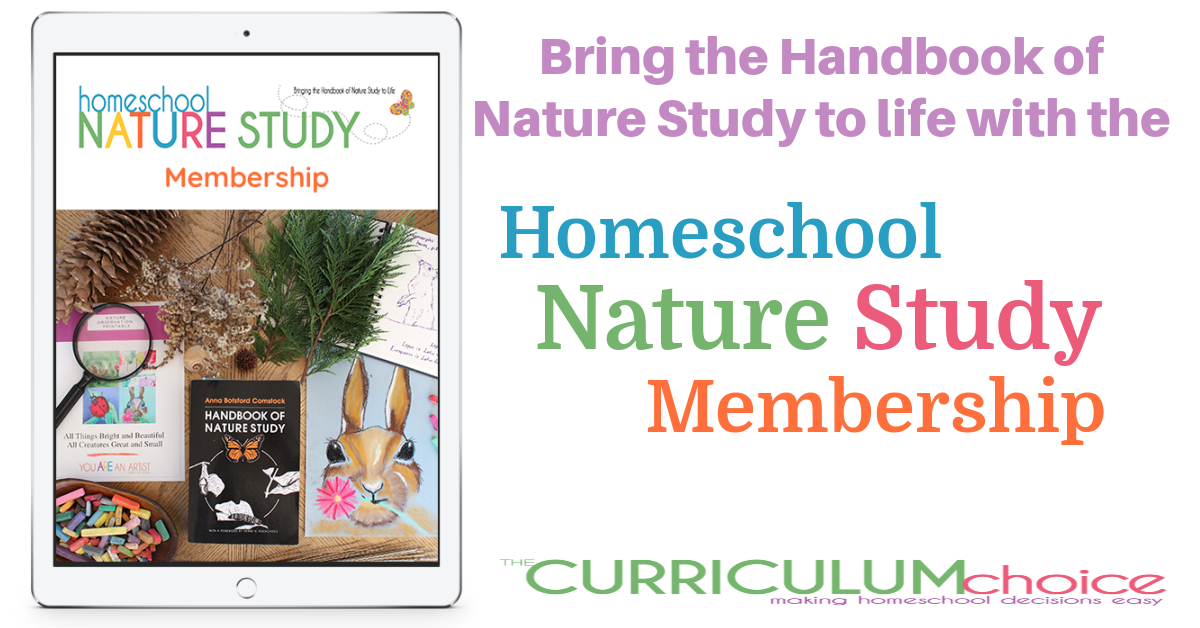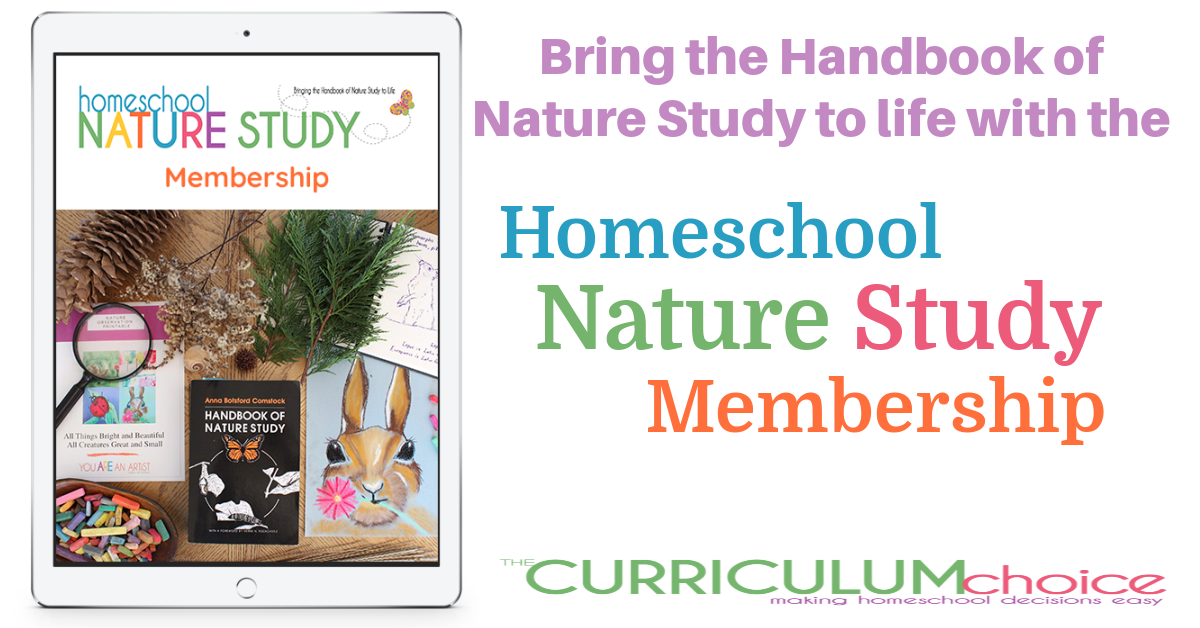 Homeschool Nature Study Membership – Homeschool Nature Study makes it easy to enrich your homeschool with nature study. You will have everything you need to bring the Handbook of Nature Study to life in your homeschool! Access to Outdoor Hour Challenges curriculum, resources to enrich your homeschool and so much more!
The Charlotte Mason Homeschool Guide – The who, what & how of Charlotte Mason Homeschooling
Exploring Nature with Children – This Charlotte Mason type study consists of a 240 page pdf file by Lynn Seddon, providing pages and pages of amazing fun and hands-on learning! This study incorporates MANY different things: nature walks, books to read, poems to recite and art to review.
The Best Homeschool Nature Study Resources – a collection of unit studies, full curriculum and reference books for homeschool nature study.
Charlotte Mason Guides – a collection of books and websites to help you learn about and implement the Charlotte Mason Method in your homeschool.
~ Originally posted April 2012 by Alicia, homeschooling mama of 3.