Math-U-See for Homeschool Math is a mastery based homeschool math program for grades K-12. Come take a look at how you can use it in your homeschool!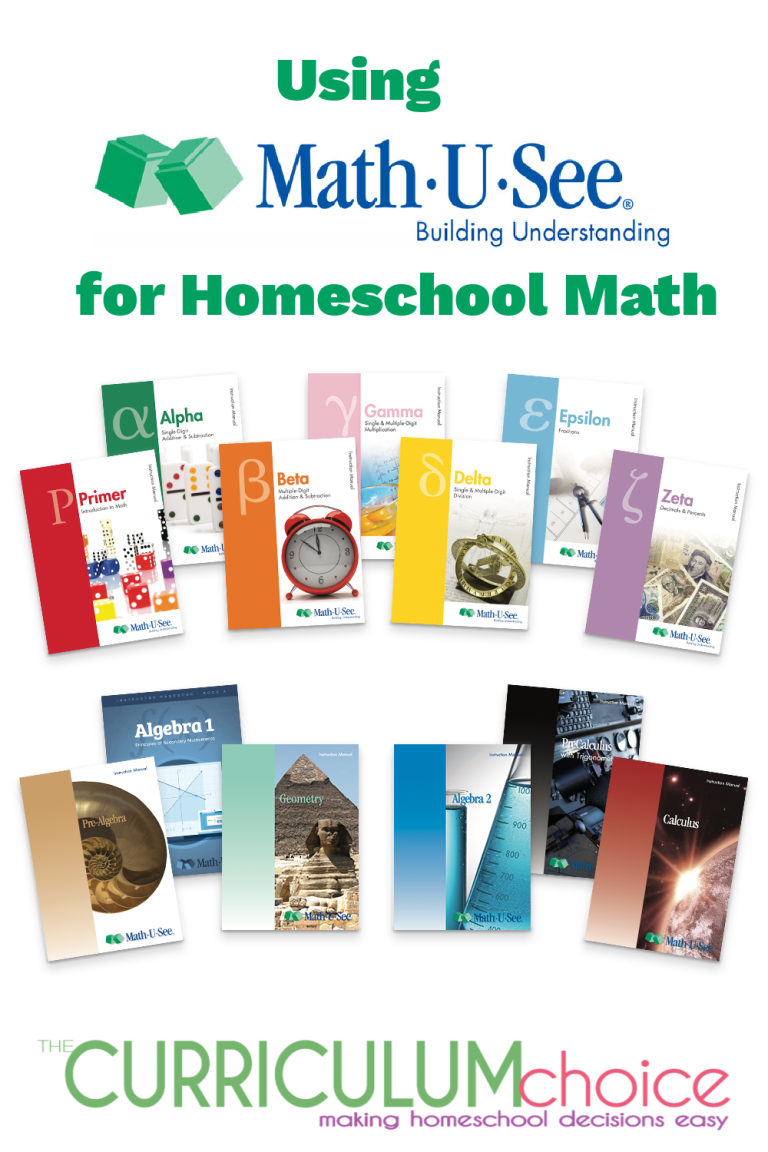 Using Math-U-See for Homeschool Math
The Math-U-See Curriculum is a complete and comprehensive K–12 math curriculum. Each level concentrates on a specific set of skills, while continuously reviewing and integrating topics and concepts presented in previous levels. By using tools such as videos, manipulatives, and other resources, the Math-U-See Curriculum is designed to appeal to all types of learners in a variety of learning environments.
The Math-U-See Curriculum helps students learn math concepts and succeed at their own pace. This unique math curriculum integrates a distinctive set of manipulatives with strategies presented through lesson-by-lesson videos, textbooks, and digital resources.
The curriculum consists of 13 levels, building from an introduction to mathematics through calculus. Each level uses interactive strategies to increase student engagement.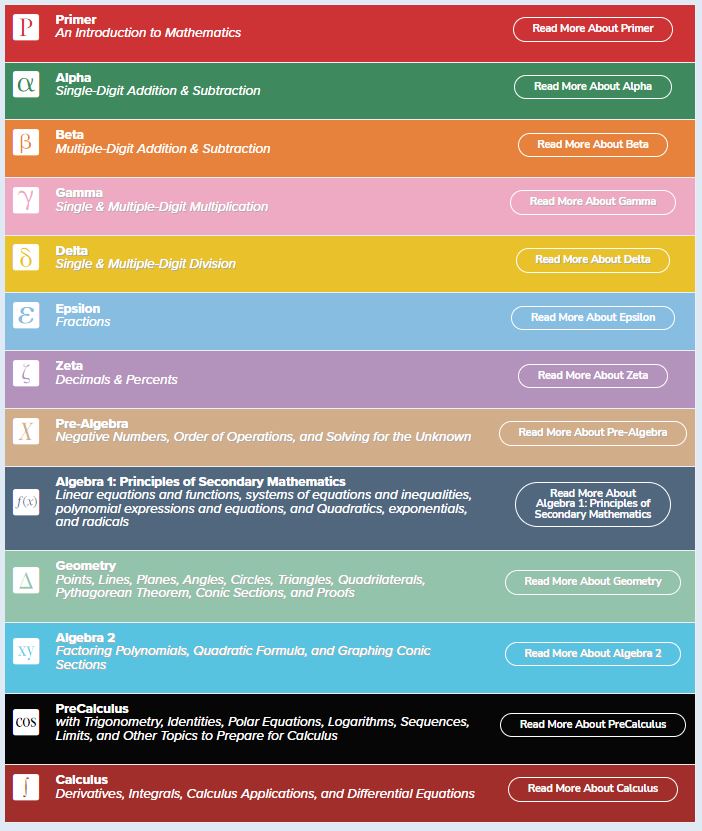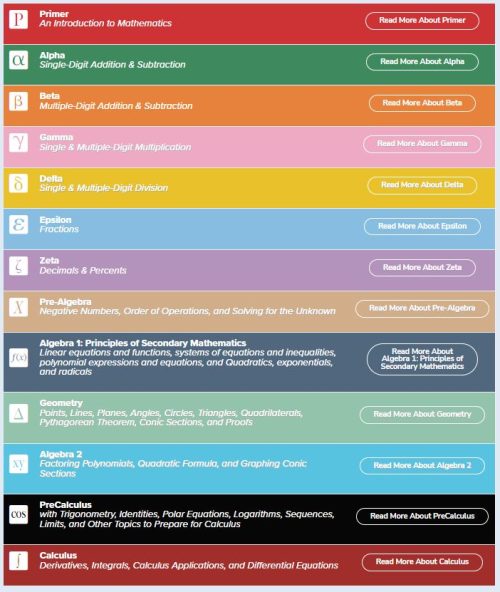 The Math-U-See Curriculum creates an individualized learning experience.
It focuses on mastering fundamental concepts and skills before moving on to a new topic.
Allows students to learn at their own pace.
Includes resources to meet individual learning needs, from supplemental practice to enrichment activities.
Math-U-See Using a Four-Step Approach
Step 1: Preparation – Instructors should review lesson materials ahead of time to be prepared. This should only take a few minutes a week.
Step 2: Presenting – Work together with your student, using examples from the Instruction Manual or the first lesson practice page. Use the Build, Write, Say method. Build using the manipulatives to demonstrate the problems. Write down step-by-step solutions. Say by talking through the "why" of the concept as you build and write.
Step 3: Practice – Using the Lesson Practice pages from the Student Workbook, allow students to practice the new concept until mastery is achieved.
Step 4: Progression – Once your student demonstrates mastery they can move on to the Systematic Review pages for that lesson.
Our Math-U-See Reviews
These are real life experiences using Math-U-See for homeschool math from some of our authors here at The Curriculum Choice.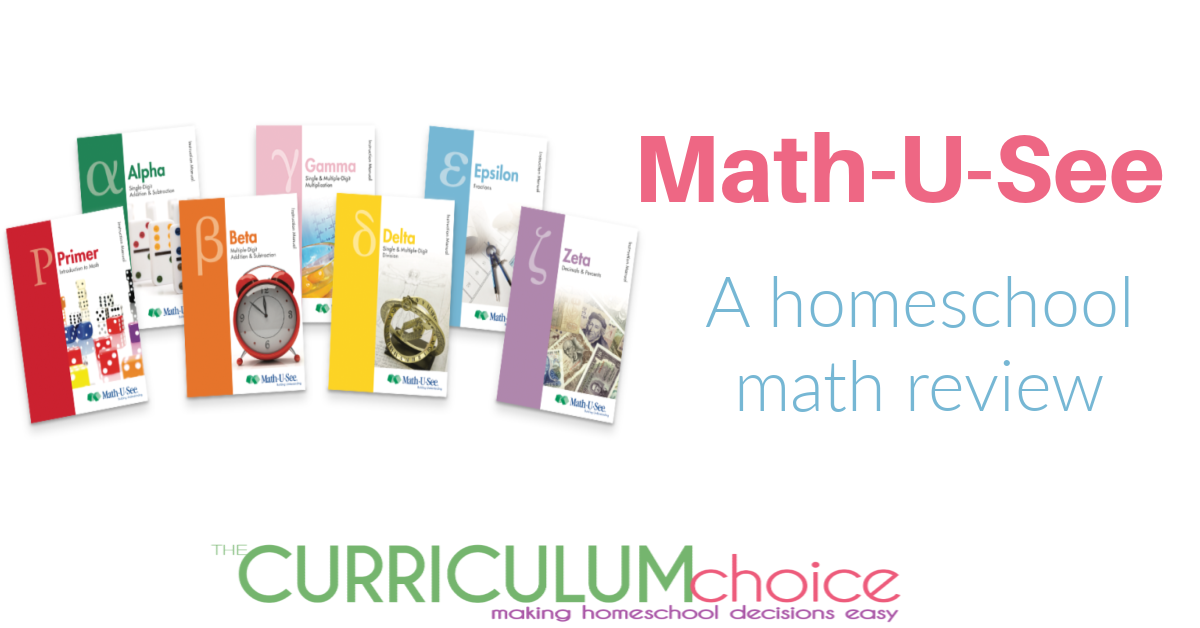 More Math Resources for Your Homeschool