Are you looking for some fun crafty projects for your kids? Want to include some valuable hand craft life skills in your homeschool? The Makers Club Membership from Elevation Handmade (online craft courses) may be just what you are looking for!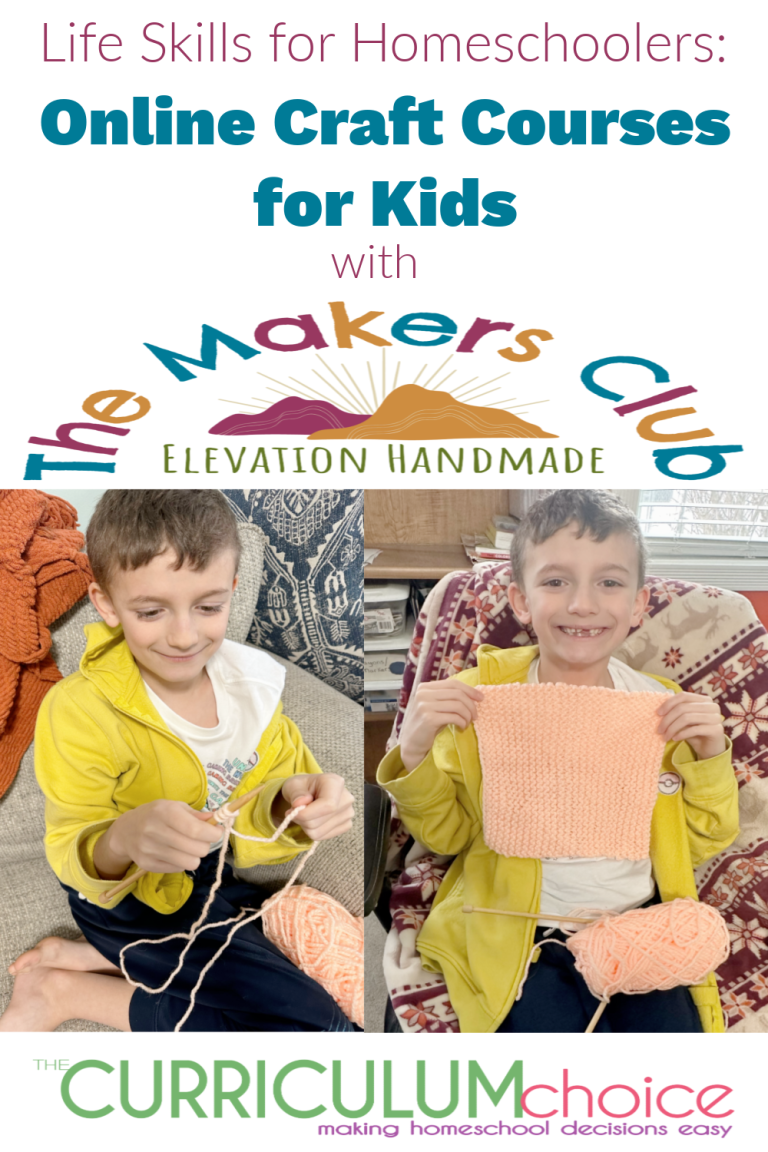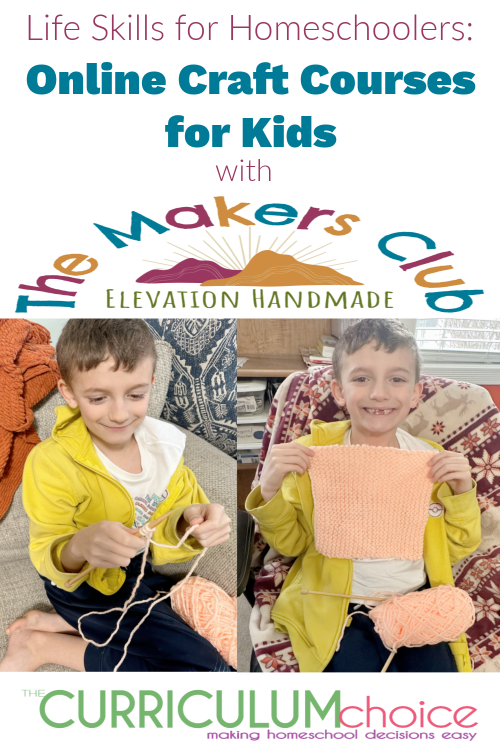 Disclaimer: I received free access to The Makers Club Membership from Elevation Handmade and was compensated for my time in writing this review. All views are my own and I was not required to write a positive review. Please see our full Disclosure Policy for more details.}
Life Skills for Homeschoolers: Online Craft Courses for Kids
Those of you that don't know me well might not know this, but I am super big into not only teaching kids life skills but teaching them as part of their homeschool education. I wrote an entire series over on my site, Starts At Eight, called Life Skills as High School Electives: Home Economics and Shop Class.
Teaching kids things like how to manage a kitchen, swing a hammer, and basic sewing skills are all vital skills that seem to have gone by the wayside, when in fact they are just as important as math and English skills.
It can be hard to find the resources to teach all the things, especially if it isn't something you are strong at yourself. Chelsie from Elevation Handmade makes it easy for your children (and you) to learn fundamental hand craft skills, as well as to make fun craft projects with the skills you learn.
The Makers Club Membership from Elevation Handmade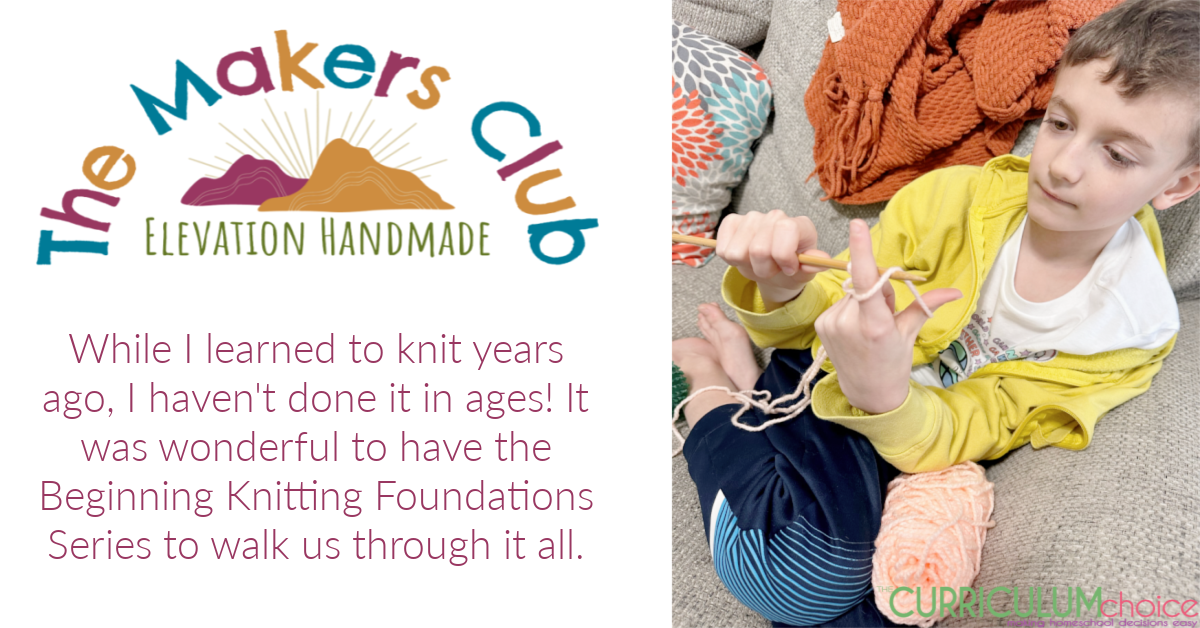 The Makers Club Membership from Elevation Handmade offers online craft courses for kids. Not only do they have video tutorials for fun crafts, but there are full courses for hand crafts like knitting and sewing! What I love about these courses is that they go way beyond the basic popsicle stick crafts! You and your children can learn to sew and knit, work with clay, and more!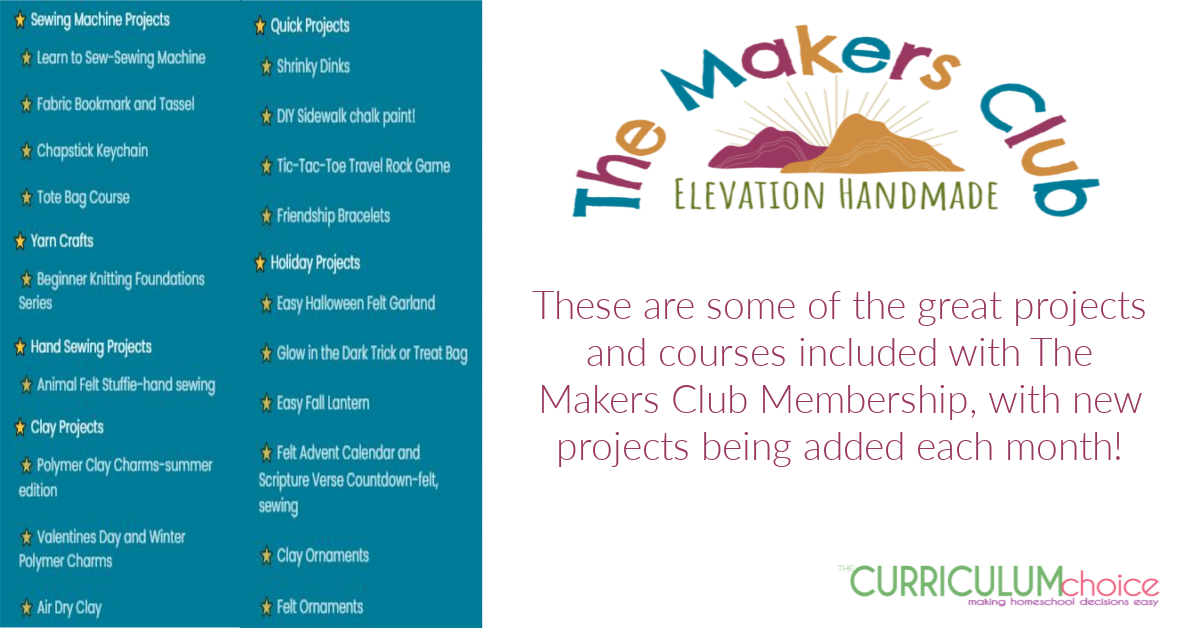 There are even holiday specific crafts like Easy Halloween Felt Garland, a Felt Advent Calendar, Valentine's Day Clay charms and more! Plus there are new projects added each month!
My Thoughts
1. I love the detailed explanations in the videos of these online craft courses and the corresponding pdf documents
The skills classes are very detailed. I love that Chelsie thoroughly goes through all the supplies needed, sharing tips and tricks of the trade along the way. Not only does she explain everything in the videos but there are pdf. printables that you can download for quick visual reference.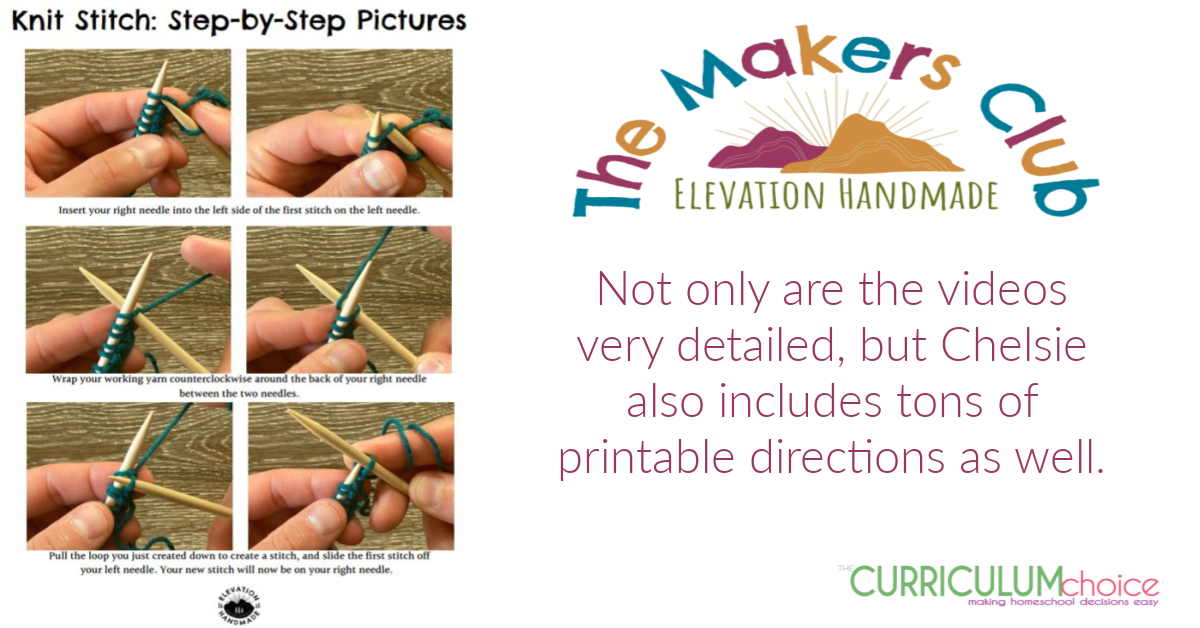 When I learned to stitch I had to take multiple classes, scour the Internet for videos and use knitting books as references to learn the various aspects of knitting. With the Beginner Knitting Foundations Series, everything is together, well organized and well taught.
2. I love that she includes mistakes!
During the Felt Ornament tutorial she makes a mistake with the thread when sewing (one I often make). I love that Chelsie kept it in and talked about it as a learning experience and what to do to avoid making the mistake.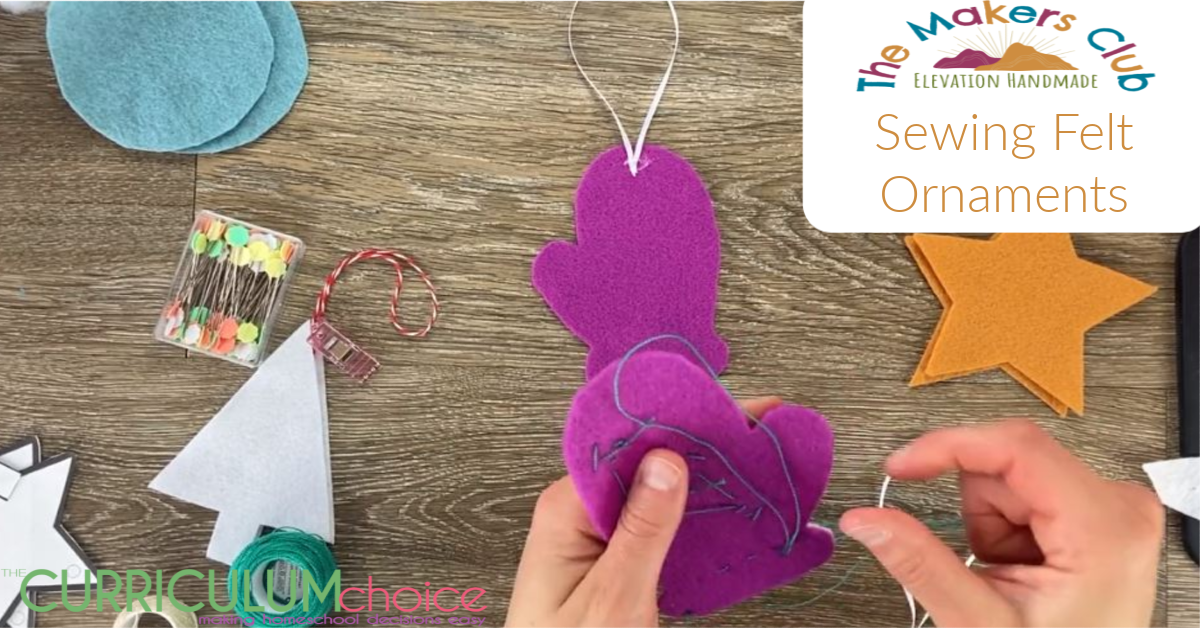 3. Two Thumbs Up for the Use of Slow Motion
Chelsie uses slow motion video in places to make it easier to follow along. It's great that you don't have to try to slow it down, or keep stopping frame by frame to get a good look at some of the intricate things you are doing – like the knit stich in the Beginner Knitting Foundations Series.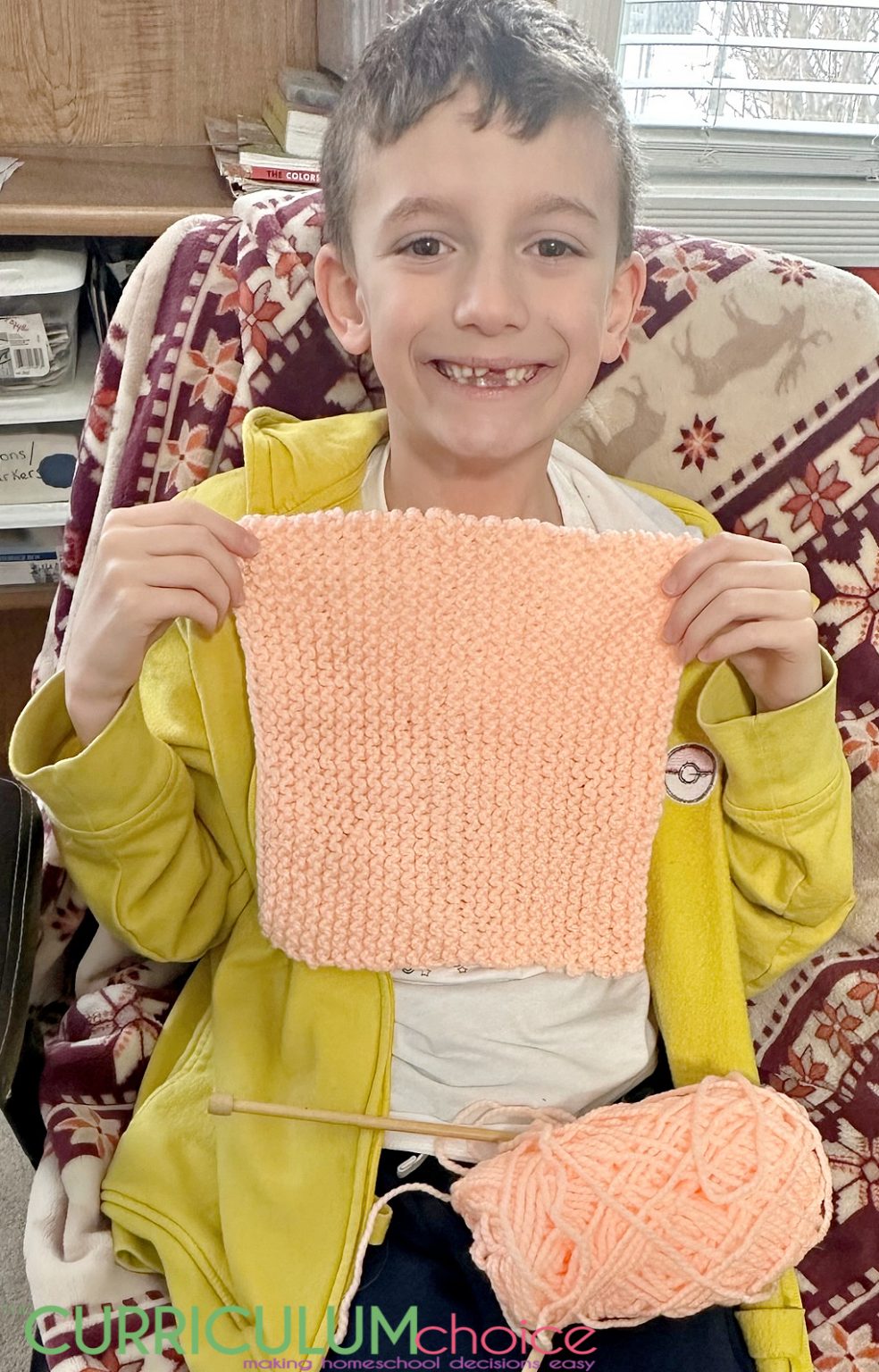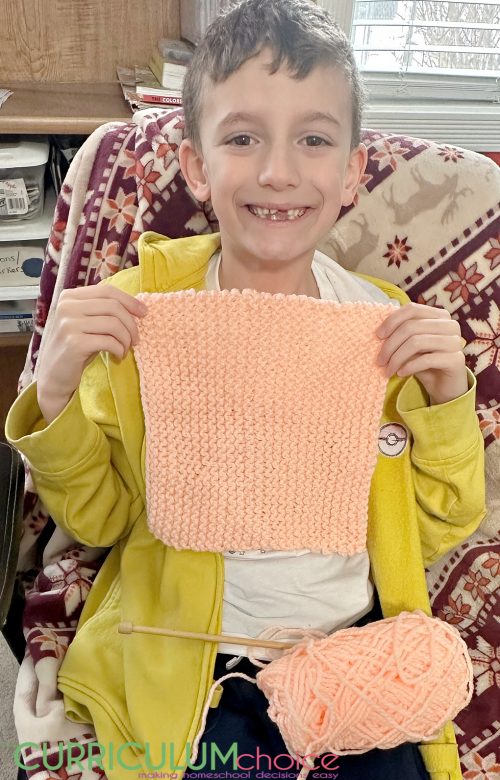 Check out the Elevation Handmade Newsletter & Get a Great Discount on their Online Craft Courses
Sign up for Chelsie's Elevation Handmade newsletter to receive updates about her online craft courses and tutorials right in your inbox!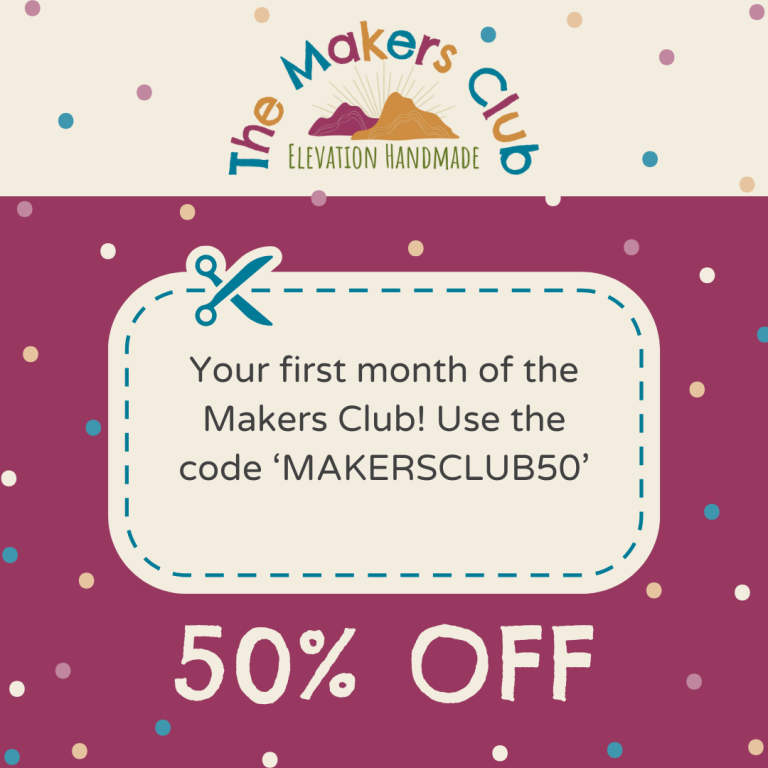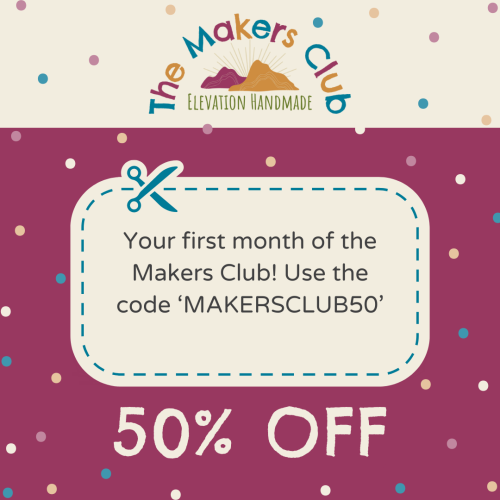 Get 50% off first month of the Makers Club online craft courses using the code MAKERSCLUB50 | Expiration date July 31, 2023
Use his coupon code link to checkout and it will automatically apply the discount!
More Crafting Ideas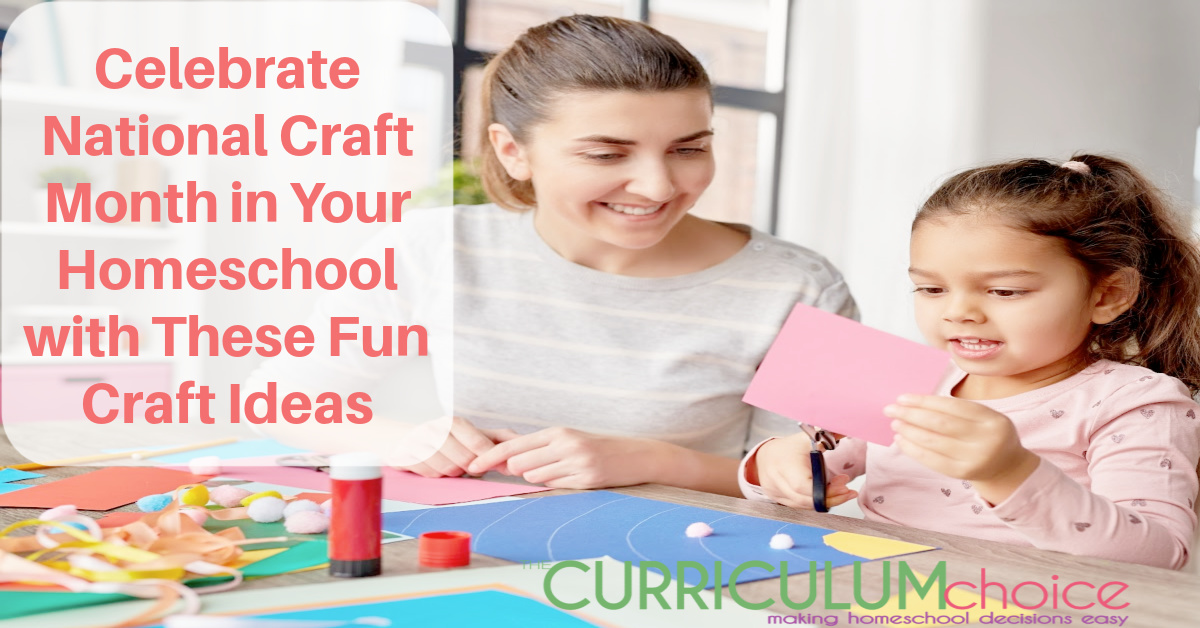 Celebrate National Craft Month in Your Homeschool with These Fun Craft Ideas – March is National Craft Month and we are celebrating by sharing a collection of fun crafts for you to use in your homeschool. Crafts for spring, Easter, St. Patrick's Day, nature, and more!
Crafty Kids Gift Guide – Tons of unique gifts for the creator in your house!