We have one son who is a visual-spatial learner. He always does much better learning a new concept when he can actually see and touch and manipulate an idea. This was an easier task when the math were were learning was addition, subtraction, multiplication, and division. Once we hit algebra, I had a hard time coming up with ideas to show algebra principles in a visual-spatial way.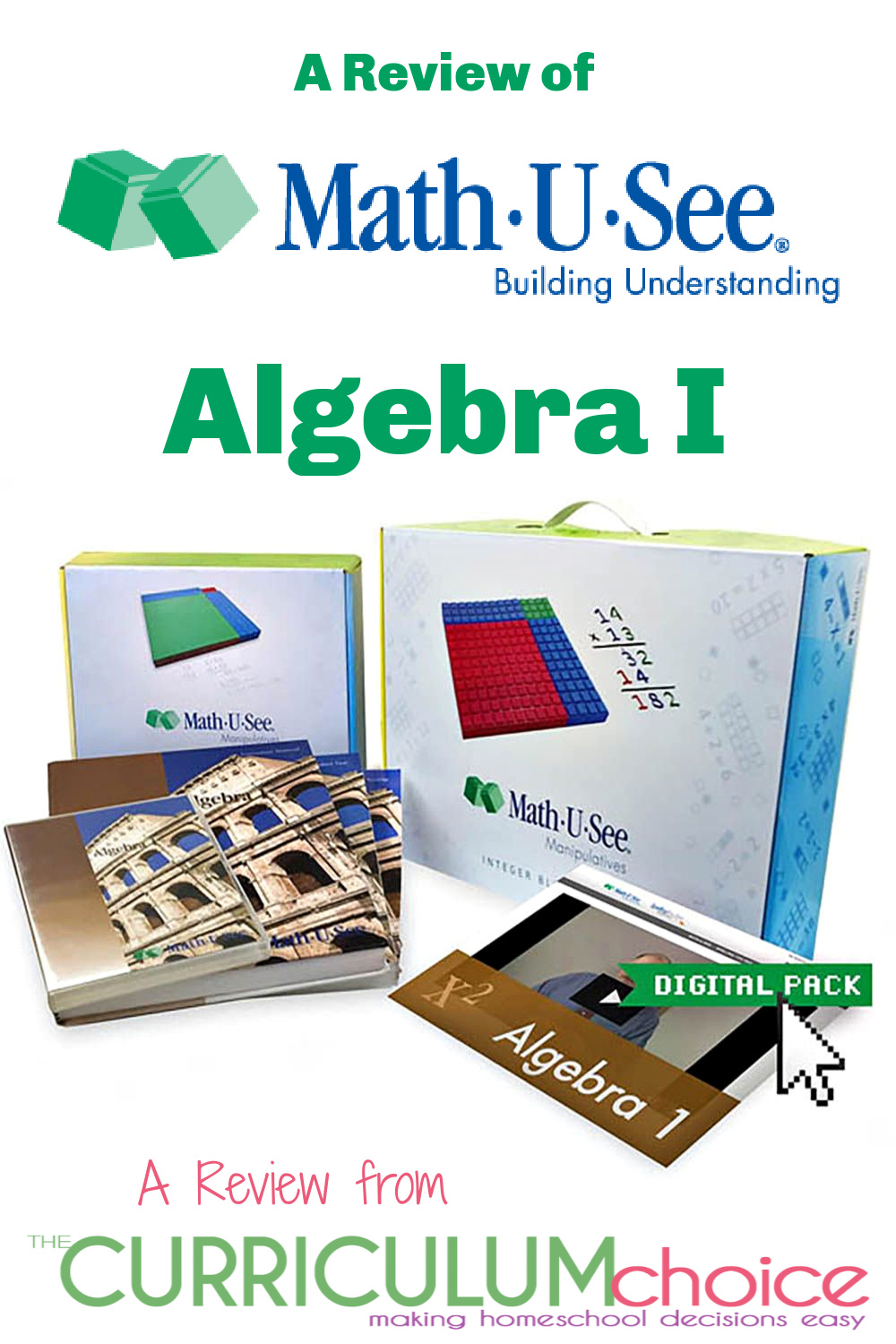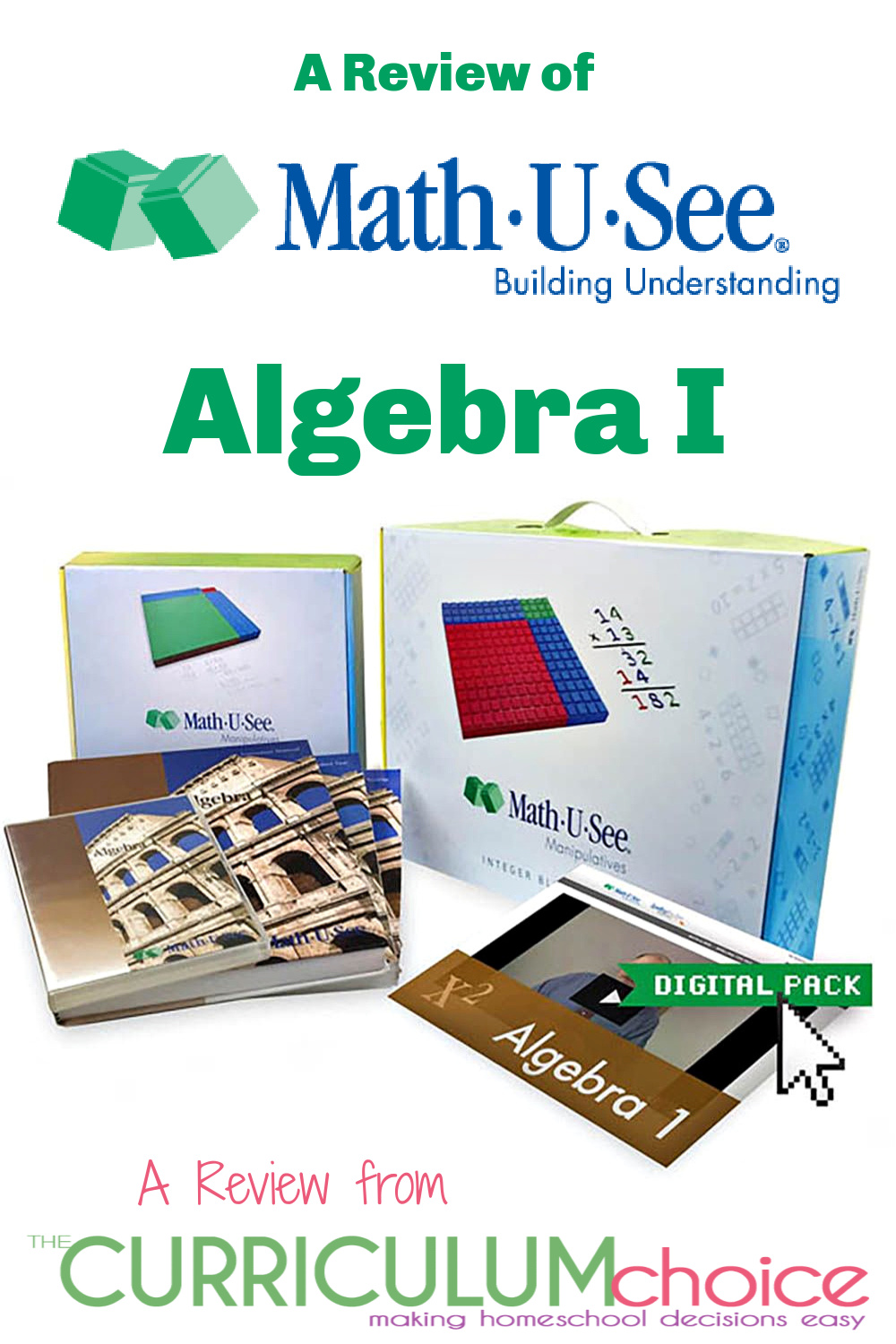 Math-U-See Algebra I
At a home school convention, I visited the Math-U-See booth and posed the question to them. They had an answer. They showed me their math manipulative blocks along with their text and DVD. They showed me ways to offer algebra that made it fit my visual-spatial learner.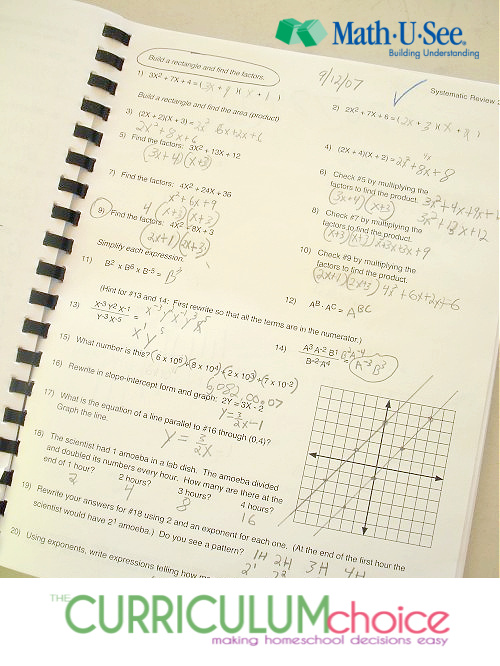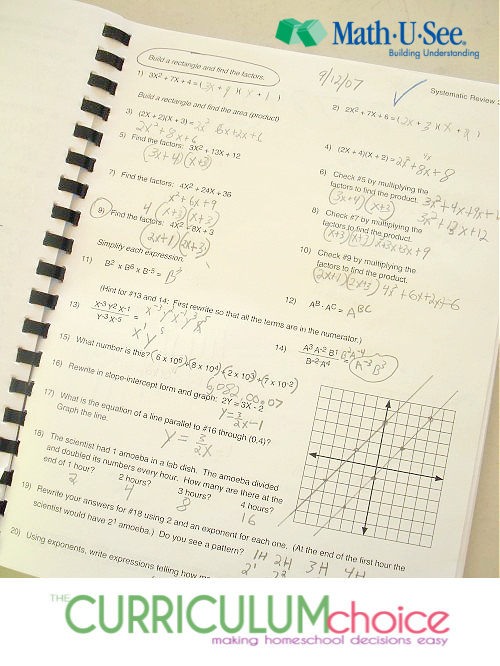 The Math-U-See system starts out with watching the DVD lesson and then moving to the text.
Everything that is in the video is in the Teacher's Guide so the parent can follow along with the DVD lesson if they want to.
Not all lessons use the blocks but the DVD lessons that show author Steve Demme illustrating the algebra concepts convinced me that my son would benefit from this program. My son enjoyed Steve Demme's casual style and the fact that he could watch any of the short video lessons over again if he didn't get the concept the first time through.
Math-U-See Helps Understanding
Although I am what some people would call a "math person" and algebra came easily to me, I learned by following along with the lessons *how* algebra works.
For instance, we could visualize what it meant to factor an equation like: x² + 3x + 2 = (x +2)(x+1)
Math-U-See showed us how to factor equations with the manipulative blocks. We could see with our own eyes how this looks and understand it on a different level. We now understood the "why" and not just the mechanics of more abstract math concepts.
Many of the lessons will instruct the student to "build with blocks" the equations that are in that particular lesson. After watching the short video, my son would be able to quickly apply the patterns and ideas to his set of blocks and then to the daily lesson.
The lessons with the blocks are self-correcting since the student is instructed to build the equation and then check it by multiplying. This was a great way for my visual-spatial learner to teach himself how algebra works.
Sample Math-U-See Algebra I Lesson
On their website there is a sample Math-U-See Algebra I video lesson that will illustrate how the system works. You will also get a feel for how Steve Demme teaches all the lessons and how he teaches math using patterns. This system also worked well for my visual-spatial learner.
There are also sample lesson pages I recommend you look at so you can see what the teacher's guide includes and how the student pages are set up.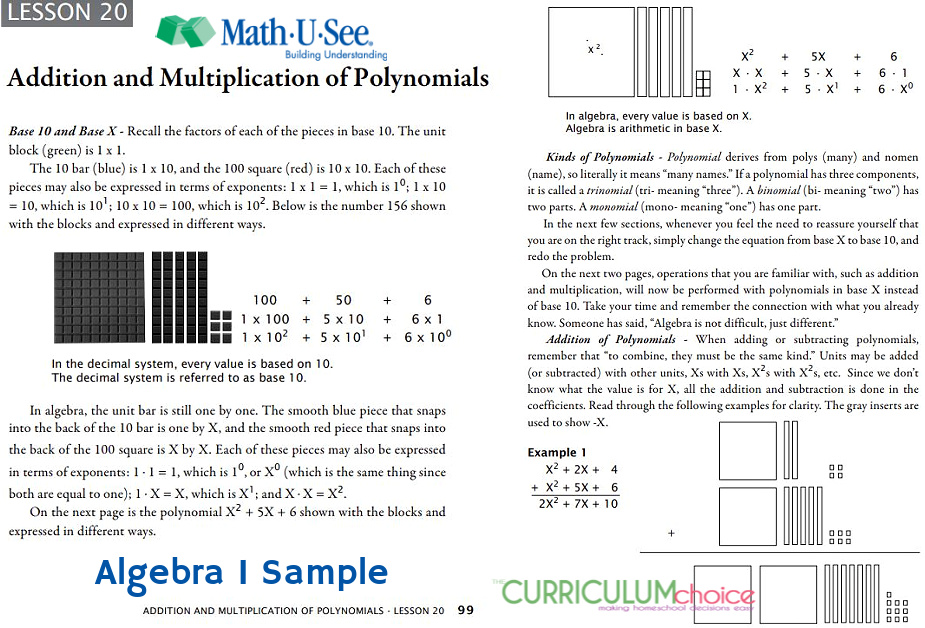 You might want to note too that the tests are multiple choice. At first I did not like having the multiple choice test, but I required my son to show *all* his work to substantiate his choices.
Our Experience with Math-U-See Algebra I
My son has since told me that this approach to learning algebra I helped him to understand things like squares of numbers, square roots, and equations in a way that has stuck in his brain. Math-U-See helped us over the bumps and set the stage for a lot of math successes since.
Math-U-See is reasonably priced for the quality DVD and textbook. My son loved the ability to write in the text and the spiral binding made the actual book easy to work with. The DVD makes algebra an independently learned subject if need be, but I enjoyed following along with each lesson.
Do not skip using the manipulative blocks because you think they are too expensive. They are the backbone of this program!
Math-U-See was painless algebra for my visual-spatial learner.
Purchase Math-U-See Algebra I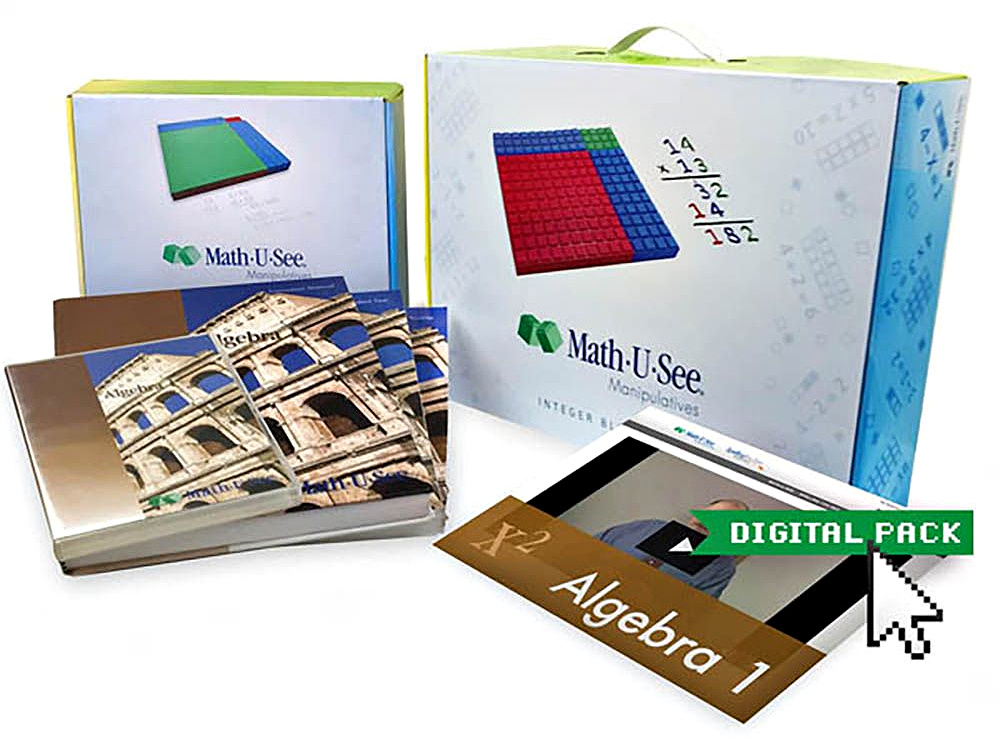 Demme Learning Store: You can purchase everything you need right from their store including both digital and physical copies of the books as well as all the manipulatives.
Curriculum Express: You can also purchase everything you need here but what I found cool about this site is their Readiness Assessment – this helps you decide what level your child should be using.
Other Math-U-See Reviews Here At The Curriculum Choice
Originally published July 2009, written by Barb-Harmony Art mom. She also blogs at Harmony Art Mom