The composer biographies written by Opal Wheeler are a great complement to a Charlotte Mason style composer study. I say complement because studying the biography of a composer is not essential to enjoying his music which is the core of a composer study.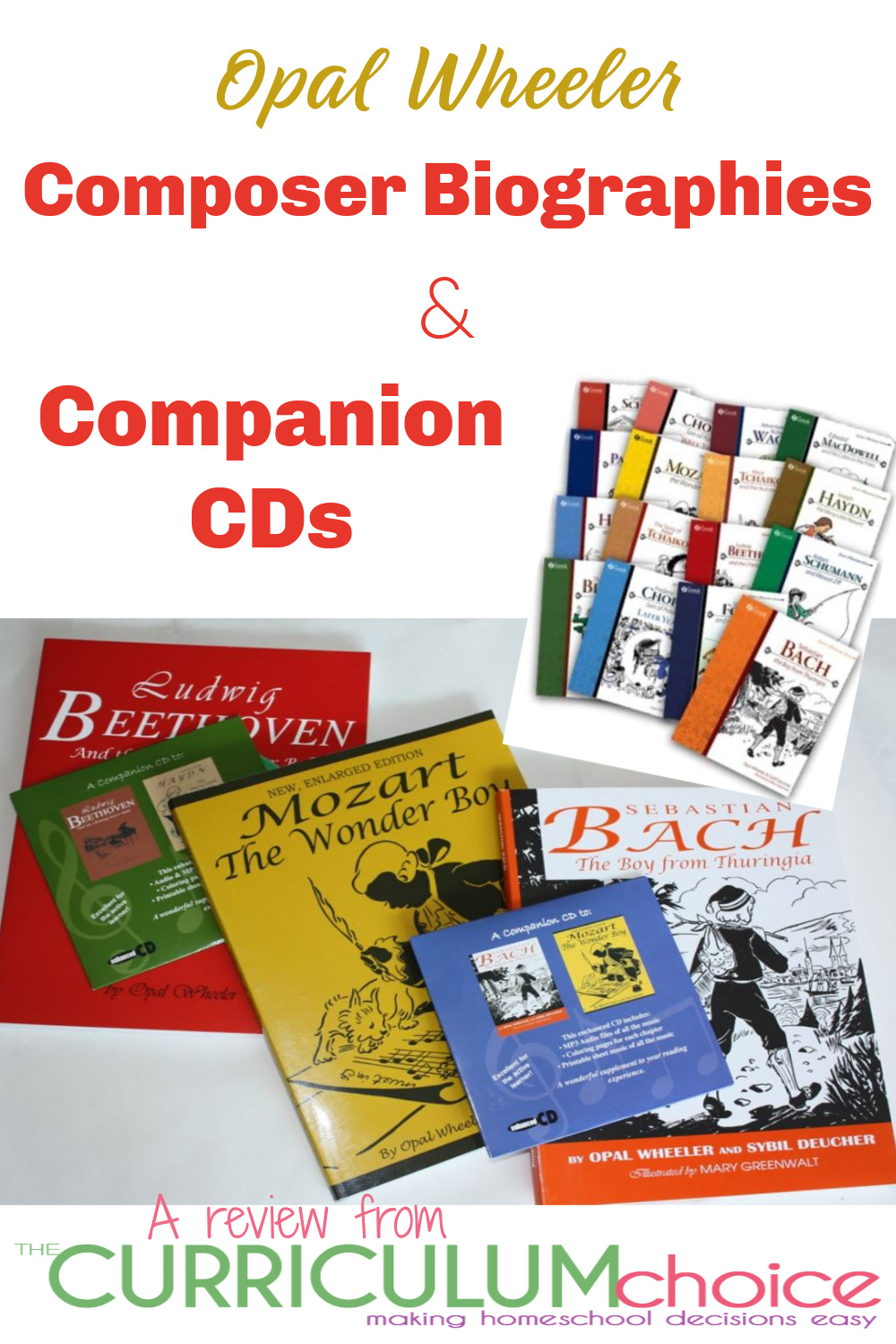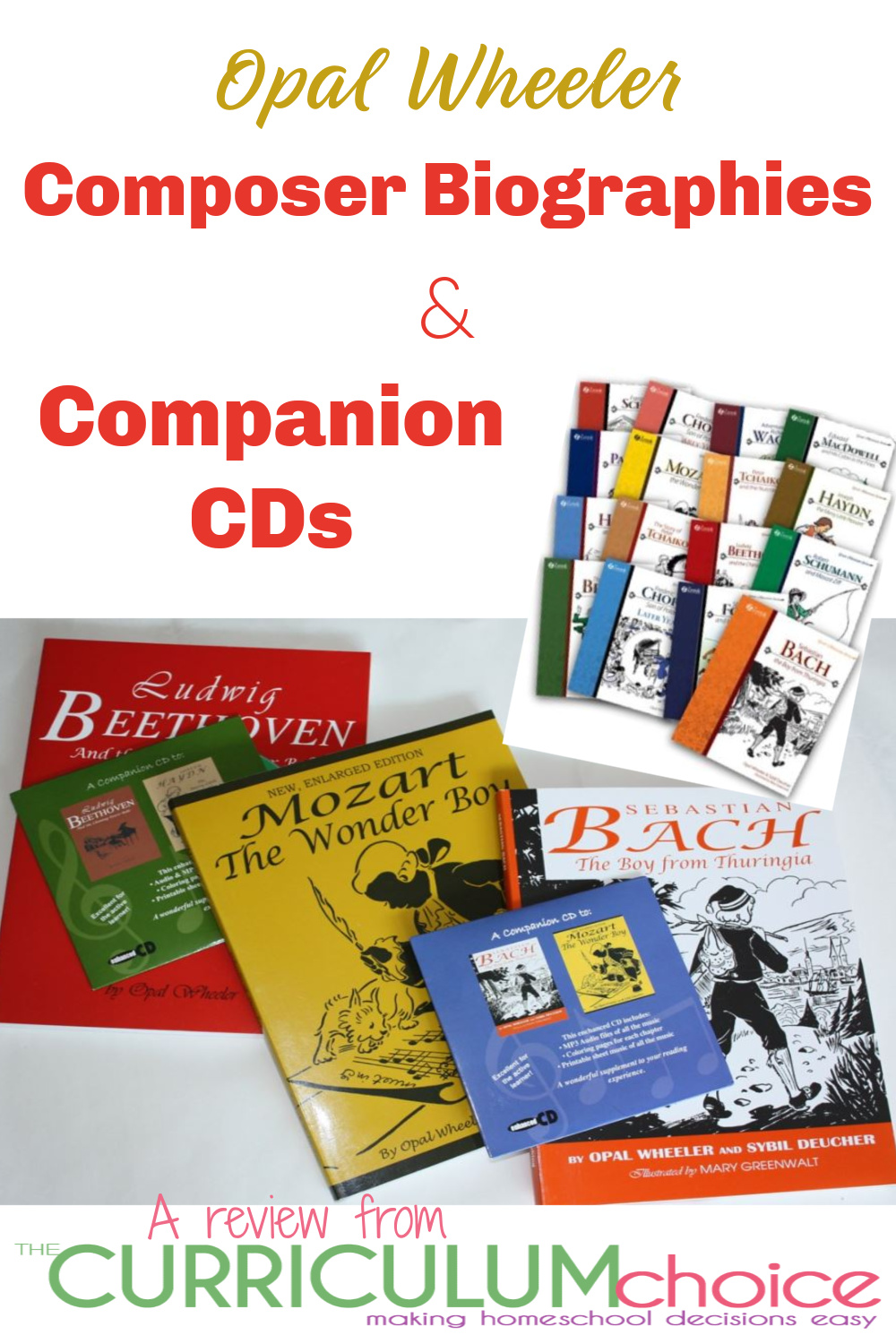 Opal Wheeler Composer Biographies
Composers in the series include
Bach
Beethoven
Handel
Haydn
Mozart
Schumann
Chopin
Brahms
Foster
MacDowell
Schubert
The biographies cover both the childhood and adulthood of each composer. In fact, they generally span all the way from birth to death. These books are not a dry list of dates and accomplishments but an entertaining narrative written especially for children. The books were written 1930s and 40s, so the style is a wholesome and quaint. You'll be relieved to know that there is nothing questionable to edit from the content. However the author sometimes talks to the reader such as, "Aren't you glad that Father Mozart wrote it all down for all the world to play?" It feels a bit condescending, but not all of the books have this same tone.
You can buy companion discs to go along with the books. (One disc covers two of the composers, so plan your purchases accordingly.) Those are wonderful for two reasons. First, as the book references various pieces or snippets of music, the CD will have an audio file to listen to. No more skipping over the music, wishing you had a way to locate the tune or play it yourself. (Note, these music selections are generally very short. They are usually parts of larger pieces. These CDs will not suffice for all the music you'll need for a composer study.)
Secondly, the illustrations from the book are in PDF format on the disc so that you can print them as coloring pages or as notebooking graphics. I thought the CDs added a lot of life to the reading of the books and kept the focus on the music which is the goal of a Charlotte Mason styled composer study.
We have used Opal Wheeler biographies and companion discs in our composer studies of Bach, Mozart, and Haydn.
Of the four titles we have, each book has four to five chapters, so it's easy to read the book in a week's time. Competent readers could use the books are independent readers too. I estimate them to be written on a fourth grade reading level.
Purchasing Opal Wheeler Composer Biographies
These books can also be used as a part of Zeezok's Music Appreciation Curriculum. With two volumes that can be used for elementary and middle school.
The biographies themselves are published by Zeezok Publishers and can also be found at Rainbow Resource and at Amazon
More Music Appreciation Resource Reviews from The Curriculum Choice