The idea of homeschooling math can instill fear in even the most seasoned homeschooler. Many of us may not have been strong in math during our schooling years, or just aren't sure we can teach it to someone else. The good news is that there are homeschool math curriculum options out there to suit a variety of needs! With options such as hands-on, textbook, and video options, there is something for every style of teacher and student!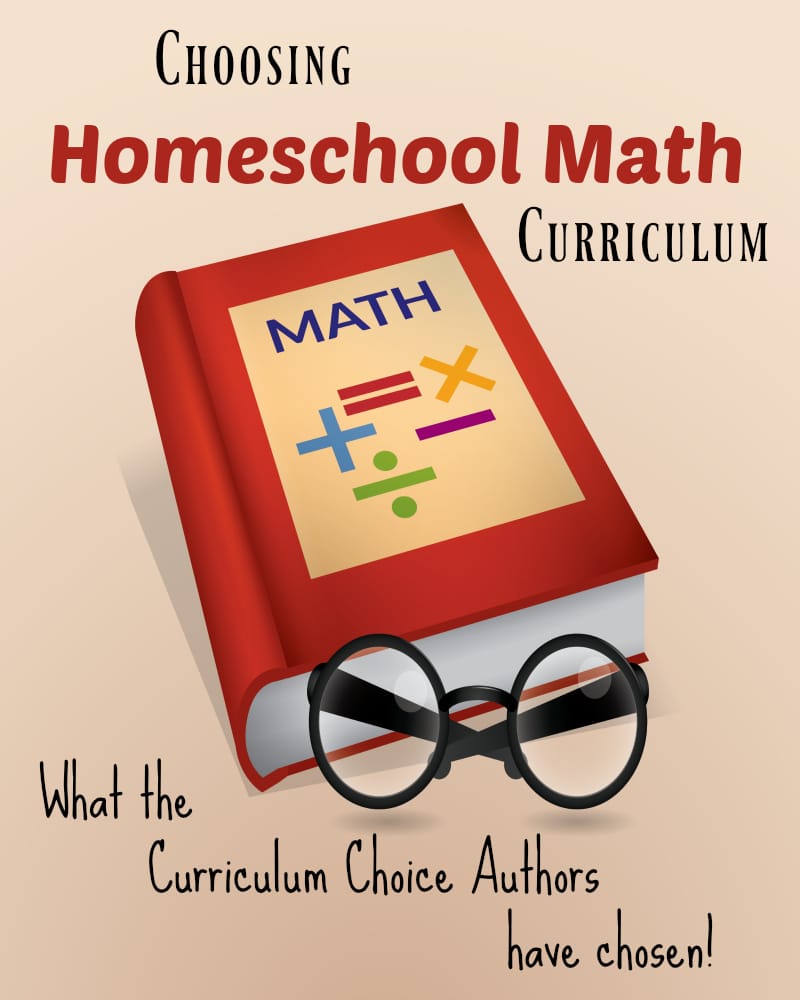 ~ Don't miss the Loving Living Math discount code and giveaway at the end!
When choosing homeschool math curriculum it is important to consider both the learning style of the student, as well as what you, the teacher are capable of handling. Some homeschool parents to be more hands on and the bulk of the teaching themselves, while others are searching for something that is going to do ALL the teaching so they don't have to!
From The Curriculum Choice Archives
At The Curriculum Choice we have shared tips for choosing homeschool math curriculum. Be sure to browse the tabs above to find curriculum reviews.  You might also enjoy these that we've selected from our archives.
Learn Math Fast High School Geometry
Why Can't My Child Learn Multiplication?
Teaching Textbooks – review by Kendra
Teaching Textbooks – review by Heather C
Teaching Textbooks – review by Brenda
Singapore Primary Math – U.S. Edition – review by Heidi C
Homeschool Math Curriculum Resources From Curriculum Choice Authors
The Curriculum Choice authors have active blogs where they regularly offer ideas and experiences about their homeschool adventures. Below are posts on their tips for choosing homeschool math curriculum.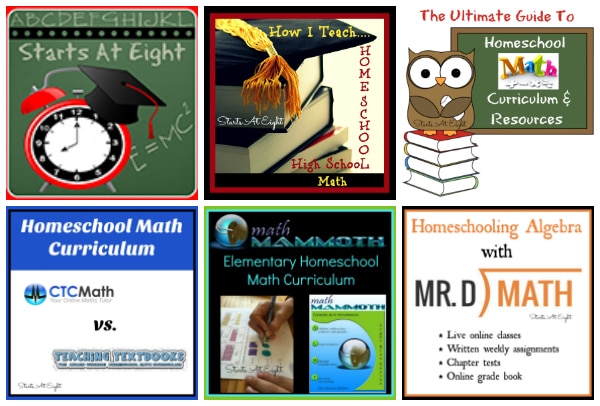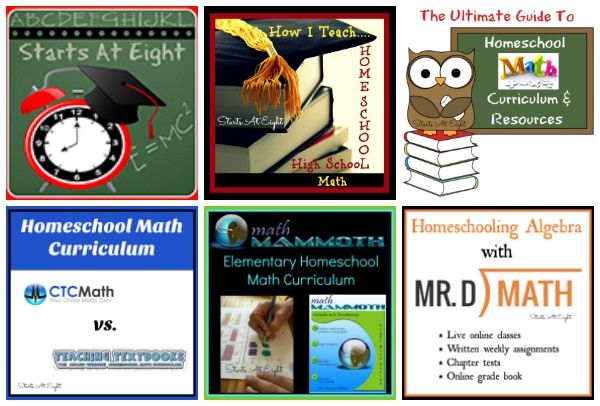 Heidi at Starts At Eight
Having already graduated one homeschool student and two more still in the nest, we have had a long math journey (one I am sure will continue for the coming years). I am not even sure I can count the number of math curricula we have tried! Our oldest struggled a lot once she hit Algebra. We found that creating a solid math foundation is key to working out the kinks when it comes to higher lever math. Our primary math choices have been Singapore Math in the elementary ages, and Teaching Textbooks after that, but those aren't for everyone! Here are some other options to consider as well!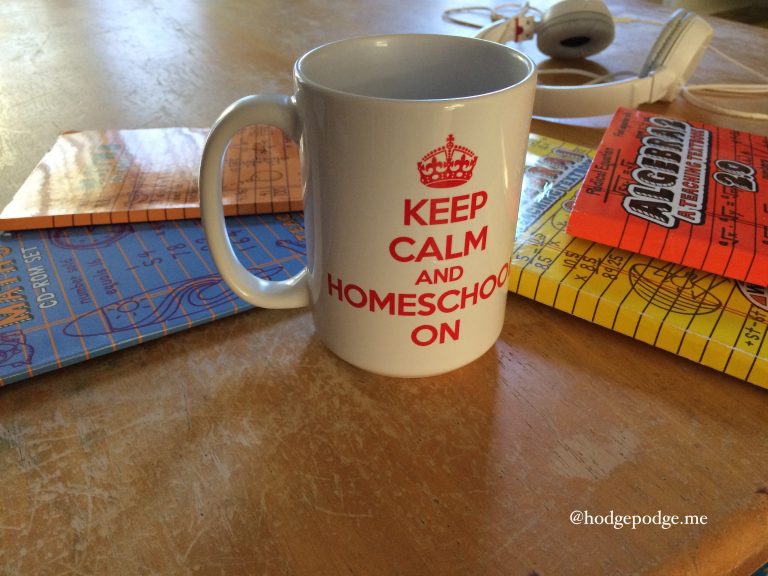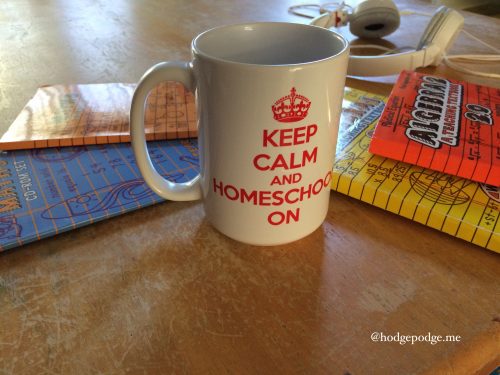 Tricia at Hodgepodge
Keep calm and homeschool on 📚 Teaching multiple ages is SO much easier with Teaching Textbooks. Our math curriculum for 3rd, 5th, 9th and 12th grades! (We've already graduated one using Teaching Textbooks!) Great for our auditory and visual learners. More on how this tool has blessed our homeschool at Hodgepodge. Our Experience with Teaching Textbooks.

8 Ways to Conquer Math Phobia – How can you deal with a fear of math if your child has it? Don't believe the lie that math is just a natural talent for the select few. Here are eight things you can do to improve your approach to homeschooling math.
Homeschool Math with Multiple Ages – Much about math with multiple ages? Well, you might not think it's much. Because we basically have two resources that have worked well for our students so far.
Loving Living Math – Cindy West's Loving Living Math has given my family permission. Permission to learn and enjoy the real life stuff of math. See, I admit I am not a math type mom. But I do thrive on the practical. That's why Loving Living Math speaks to me. I can see math all around us now.
Betsy @ BJ's Homeschool
Our Curriculum Choices for Math – Are you looking for some new ideas for math?  Here is our story, of what we used for math, through the years, from preschool all the way to high school.  Hope you find some new ideas here.
Early Math Fun! – Preschool/Kindergarten – Here's lots of ideas for introducing math to your kiddos through play.  It includes how to set up a manipulatives kit, from items that you have already in your home.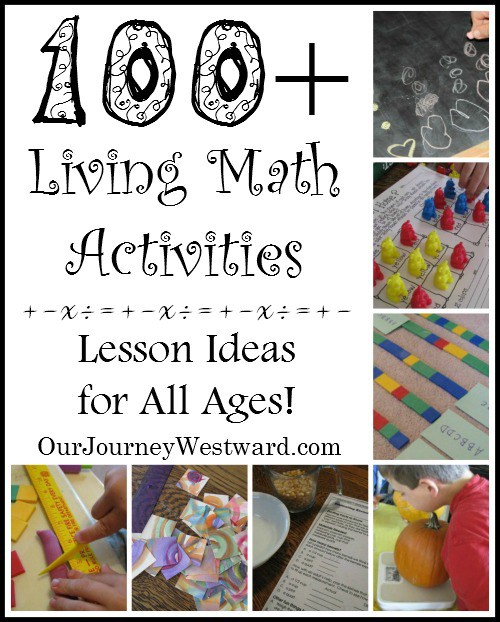 Cindy at Our Journey Westward
Math doesn't have to be drudgery! When children are given the chance to really understand math and use it in real-life situations, they can actually begin to love its power. I have several posts that will help you with ideas that can spark that love!

Meredith at Sweetness and Light
Choosing an appropriate Math program is clearly one of the most difficult tasks of the home educator. We have had much success with the following programs over the years and have settled into our favorites.
Loving Living Math Discount Code and Giveaway!
Just use code CurriculumChoice for 30% Loving Living Math from Jan 5-12
Cindy West, author of Loving Living Math, has generously offered three copies of her encouraging resource!
Now for the giveaway! Simply follow the instructions in the rafflecopter widget below…
a Rafflecopter giveaway

The Curriculum Choice Review Team Features
Be sure to SUBSCRIBE so you won't miss any reviews from our team of veteran homeschoolers!
~ Hosted by Heidi
Save
Save
Save
Save
Save
Save
Save
Save
Save
Save
Save
Save
Save