Homeschool New Year's Resolutions – evaluating, rethinking, resetting and making goals for the New Year.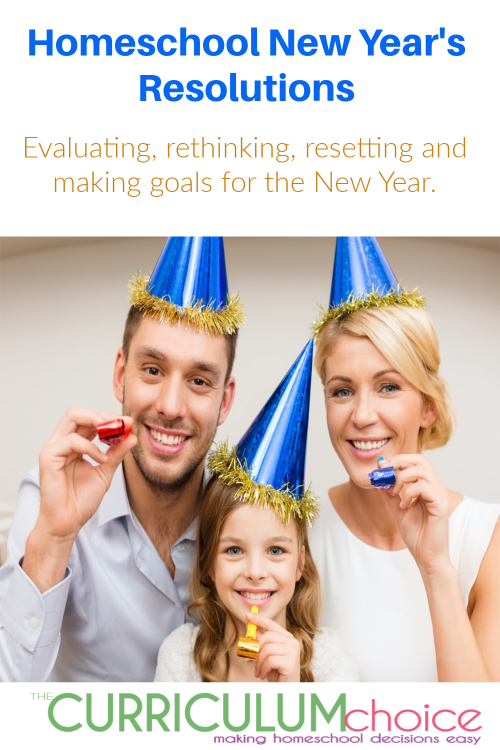 Whether it's homeschooling or life, the New Year brings lots of people making resolutions for what they will do, change, accomplish in their lives for the new year. I thought I'd take a few minutes here to talk about some homeschool New Year's Resolutions that you may be thinking about this year.
Homeschool New Year's Resolutions
I don't know about all of you, but we take the majority of December off from formal homeschooling to do seasonal related fun activities, spend time with family and to just plain have some down time. During this time I am usually reflecting on where we are at with our homeschooling, asking questions like:
Have we covered the amount of material we needed to cover?
Do we have weaknesses we need to spend more time on?
Are we hating a curriculum or approach and need to switch gears?
Have we come across new learning experiences we like to make room for in the new year?
These are the types of questions I usually ask myself as I look to restart our homeschool in January. Now you are asking, "What do homeschool New Year's Resolutions actually look like?"
Sample Homeschool New Year's Resolutions
1. Switching Gears And Evaluating Our Curriculum
We had a year where our oldest was just banging her head against the wall when it came to her math. It didn't seem to matter what we did, the curriculum was just not working for her. Because she was so frustrated and basically shutting down, we threw the curriculum out the window. Then using what I knew of what wasn't working for her, I found another curriculum to try that I thought might work for her.
2. Finding Weaknesses And Planning For Improvement
All my children read at early ages. Not only did they read, but they soared way above grade level. Unfortunately, with my son, his comprehension did not keep up. The year I realized how much of an issue it was I went to the store and bout comprehension workbooks well below the grade he was reading and homeschooling at. He wasn't thrilled with me, but putting in that work made a huge difference!
3. Being Ahead or Behind In Our Homeschool Schedule
Honestly there have been years where we experienced one or the other, and even years of both, either with the same child or a different child. We usually pack a lot of learning into the months of September, October and November, and January, February and March. So I gauge where we are at based mostly on what we did/can/will accomplish during those months. December is always a wash and once the weather starts to break here in the Spring I find it much harder to keep the kids inside and focused.
I often find my kids will get ahead in one subject (the easy or fun one for them), and behind in another (the one they hate or struggle with). When this is the case I will often pause the one subject so we can move forward spending more time on the sticky one.
No matter how you handle your schedule, the new year often feels like a good time for homeschool New Year's resolutions – time to evaluate, rethink, reset and make new goals.
More Helpful Homeschool Articles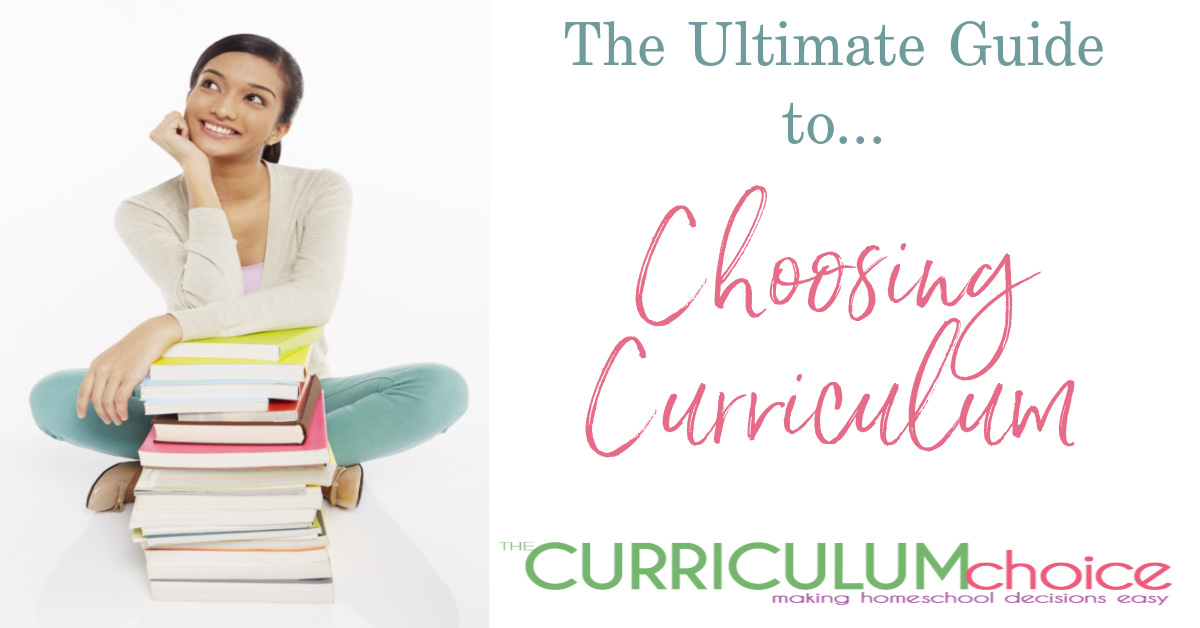 The Ultimate Guide to Choosing Homeschool Curriculum – In this Ultimate Guide to Choosing Homeschool Curriculum you will find all the advice and tips on Choosing Curriculum from our veteran team of homeschoolers both past and present here at The Curriculum Choice.
Tips for Switching Curriculum Mid Year – It's okay to make a change. There, I said it, and here's the thing: I mean it! Our own little homeschool has had to make mid-year changes, second term changes, third term changes.. You name it, we've likely encountered it in our 11 year journey. The beauty of homeschooling is that we are not strapped into one curriculum choice, we are not forced to keep using curriculum or ideals that are idyllic in taste but unrealistic in reality.
Preparing For The New Homeschool Year (after the holidays) with ideas for a mini retreat – It's not quite time to get back to lessons so now is a good time to carve out a little quiet time for yourself while the children are playing with their new toys and turn your thoughts towards preparing for the new homeschool year.
Home Learning Year by Year – What's one of the biggest homeschooling questions you are asked or find yourself asking? I'm not talking about the, "Is this enough?" question, rather the, "What should my child know?" It's so easy to wonder if you're teaching your children the right information at the right time, especially if you're not using standard textbooks. There are solutions to this problem but my favorite comes in one small book. Home Learning Year By Year by Rebecca Rupp.
Homeschool Planning with Plan Your Year – Do you make plans for each school year? Have you found something that works for you? Maybe you are a planner like me but find you could use a little more flexibility in the plans you make. Any way you slice it, if you are a homeschooler and a planner then you will want to consider doing your homeschool planning with Plan Your Year from Pam Barnhill.
The Incredible Index of Homeschool Curriculum Options – an index of all our ultimate guides, one per subject, 4 different grade level ranges, and more!
The Best Places to Find Used Homeschool Curriculum – resources for saving money on homeschool curriculum by not buying brand new.