This is the second of a four part series to answer why, how, and what in regards to Principle Approach® education.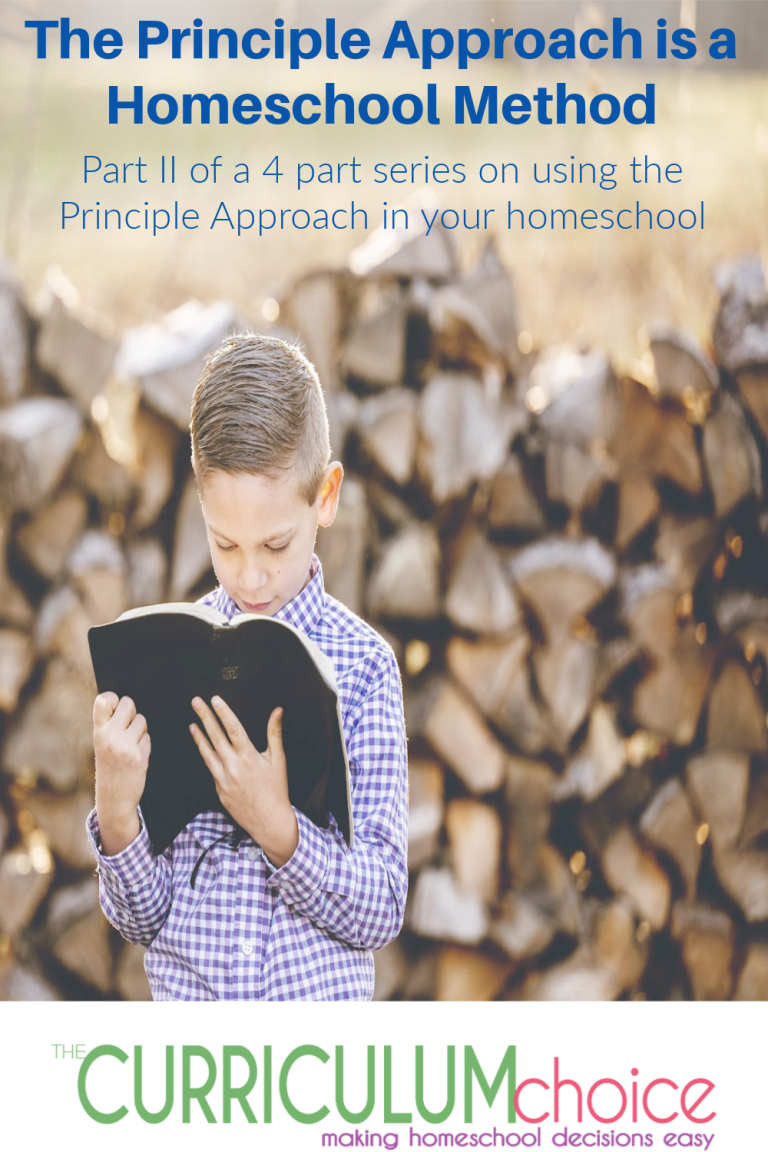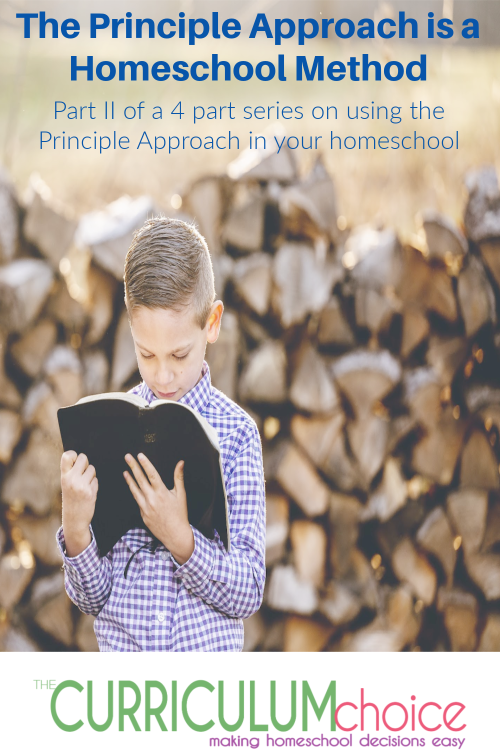 As I mentioned in the previous article, Principle Approach® is a Philosophy, my purpose of education is to give my children life and hope. I want their character to be formed, so they are prepared to achieve all God has for them. I want them to love learning and worship the Creator as a result. I want them to live with an ever increasing liberty that spreads to their neighbors.
The Principle Approach® is a Homeschool Method
How can these goals be achieved? There is no guarantee for my desired outcome, but there are methods that can help "produce a reflective character, one able to listen to the 'still small voice' of conscience which enables us to act appropriately in any circumstance." (A Guide to American Christian Education, pg. xxi)
Conscience is an internal thing. It cannot be purchased or sprinkled over lessons. It is an issue unseen, unmeasureable. How can you educate the heart?
In Isaiah 1:18 the Lord pleads with his people,
'Come now, and let us reason together…Though your sins are like scarlet, They shall be as white as snow; Though they are red like crimson, They shall be as wool.'
By reasoning from biblical principles, lies are exposed and truth exalted. The stains of ignorance and selfishness are washed with reality and love, life-long pursuits.
The 4 R method places biblical reasoning as the foundation for all learning:
Research God's Word.
Reason from the truths identified.
Relate the principles to every day life.
Record the ideas for remembrance.
This method is not new. It is the historic method of self-education that brought an increase of liberty to America. Liberty we can reclaim for future generations by teaching our children to teach themselves.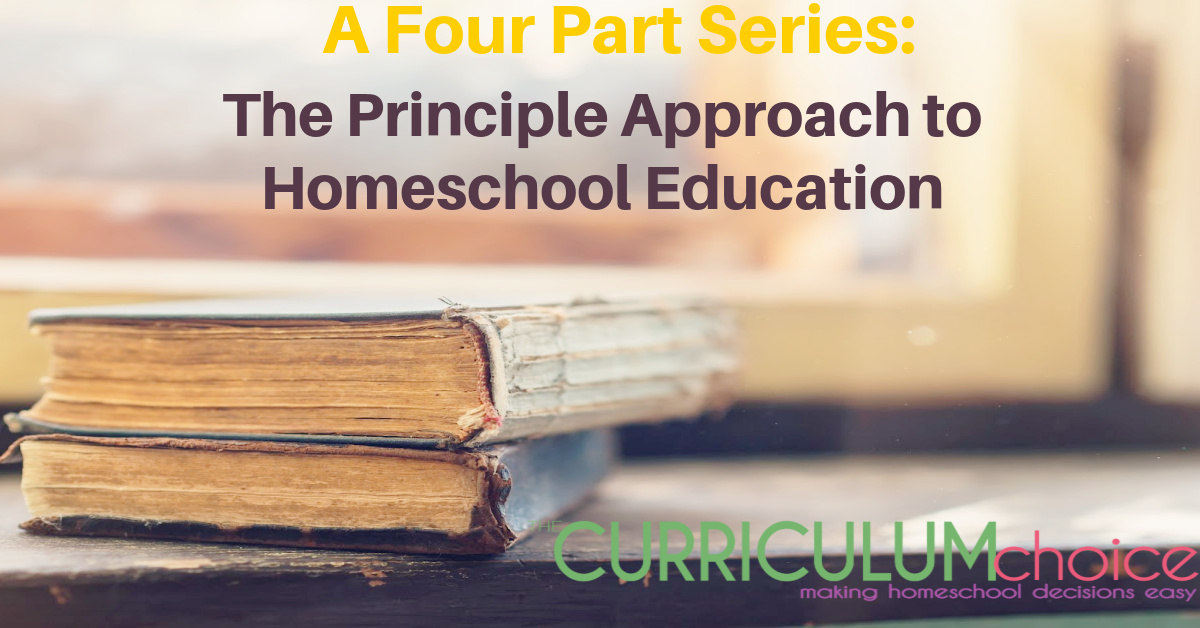 This series explores Using the Principle Approach® in your Homeschool. The Principle Approach® provides the structure of truth that frames true education. Wisdom is the key and the Principle Approach® method forms wisdom as children learn how to think and reason from a Biblical perspective in order to redirect their humanness towards God.
WHAT DO HOMESCHOOL METHODS LOOK LIKE IN REAL LIFE? – THE SERIES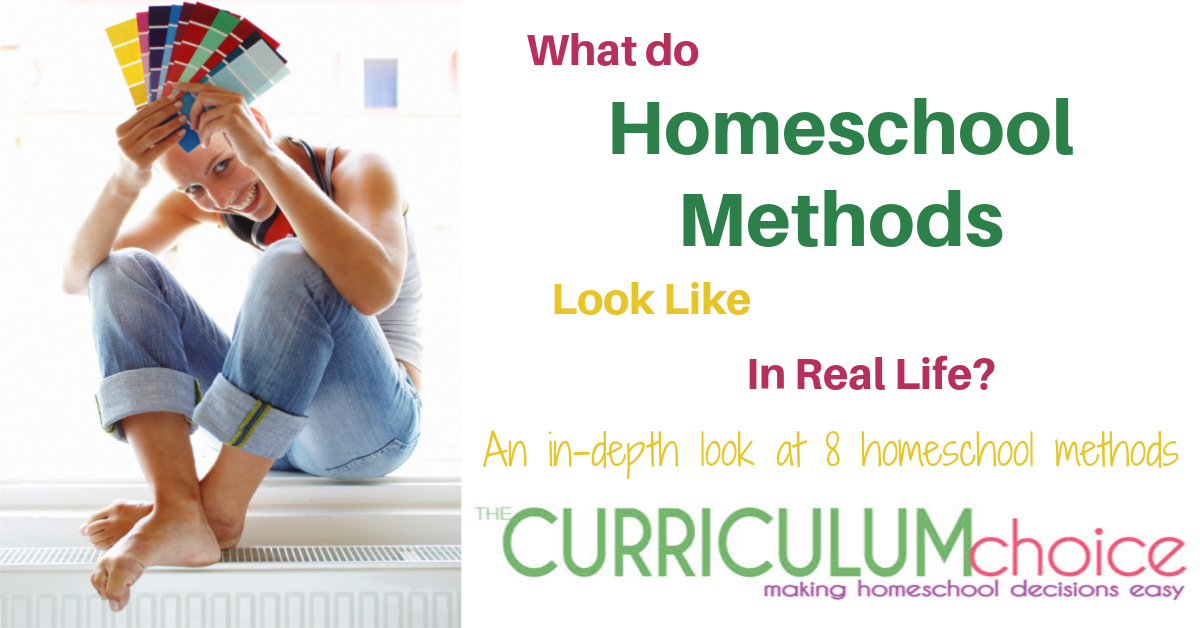 Be sure to check out our entire series on Homeschool Methods. In it we cover 8 different methods, what they are, and how to implement them in your homeschool.
~ Originally published June 2019, Written by Renae Deckard, Biblical Principled mother of 3.
– "The Noah Plan® and/or The Principle Approach® are registered trademarks of the Foundation for American Christian Education."