As a veteran homeschool mom I want to share with you something that we often skirt around: changing things up. You know that moment when all your awesome new curriculum arrives and you're so excited to get rolling for the new year, you just can't wait! You eagerly make schedules, pour over books and anxiously await the start date.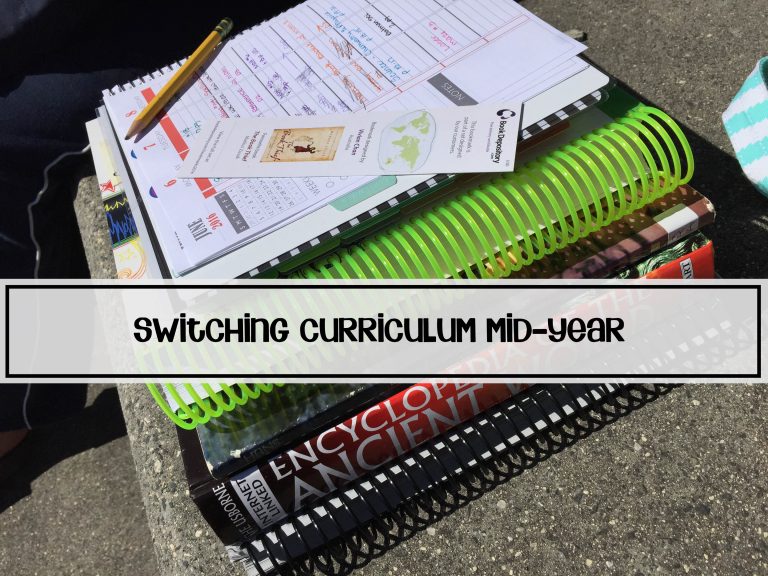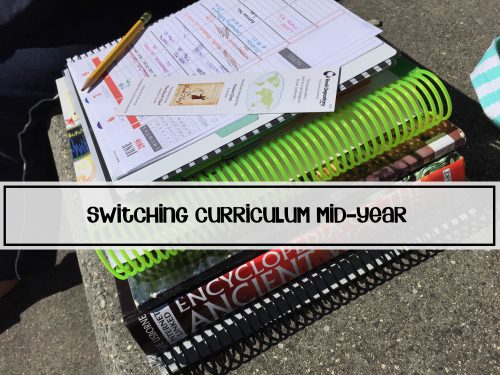 Then it arrives, all shiny and new. We jump into our new year with great excitement and anticipation for the learning we think will happen, the fun we're convinced will unfold, and then.. it happens. You know what I'm talking about, right? There are tears, frustration, devastation and that's just from Mamma.
The truth is that we make our annual choices for our children based on good intentions, ideals and the knowledge we have of our children. We anticipate all the amazing things that will happen, but sometimes reality is a little different. The curriculum samples were amazing, but once you get past those glossy samples you find that the rest of the curriculum isn't what you anticipated.
It's okay to make a change. There, I said it, and here's the thing: I mean it! Our own little homeschool has had to make mid-year changes, second term changes, third term changes.. You name it, we've likely encountered it in our 11 year journey. The beauty of homeschooling is that we are not strapped into one curriculum choice, we are not forced to keep using curriculum or ideals that are idyllic in taste but unrealistic in reality.
I know the pain of these changes, the fear of being behind, the concern of the money spent. I've been there before and I'm here to tell you something I wish someone had told me all those years ago: "It's worth it." It's worth the worry, it's worth the fear and it's worth the expense. If the curriculum doesn't suit our children won't learn. In fact they'll harbour a great distaste for learning in general. If our long term goal is to create a deep seated love for learning in our children then I'm willing to cross the rocky bridges to make that happen.
When our eldest was only 12 we started out with some pretty great ambitions for him that year, but the reality was that his Visual Processing Disorder hadn't been diagnosed yet and therefore he didn't have the visual filters he needed in order to do his work. We had to make a switch-a-roo to save our sanity that year. The funny thing is, while I worried and stressed and dallied in making that change, once I did make the change it turned out to be one of our best years. My boy still talks about the awesome books he read, the maps he created and the time Dad pretended to be "Old Mr Charlie who'd been in the war…"
Don't let yourself get caught up in the idyllic curriculum or method of homeschooling. Give yourself the freedom to grow and make the changes that your family needs. Take a deep breath, remind yourself that it's going to be okay and that you're not alone. Below you'll hear from other homeschooling Mammas who've also had to switch their plans.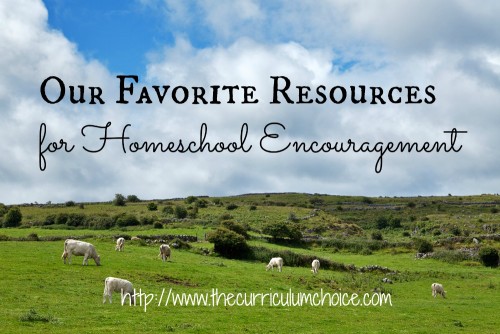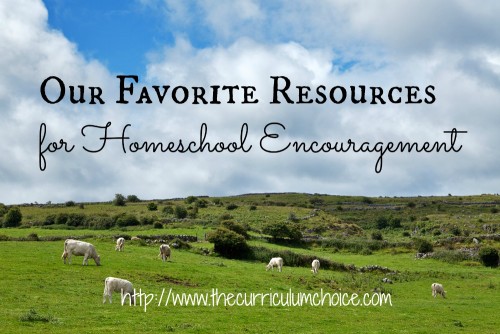 From The Curriculum Choice Archives
At The Curriculum Choice we have shared tips for switching homeschool curriculum. Be sure to browse the tabs above to find curriculum reviews.  You might also enjoy these that we've selected from our archives.
Switching Curriculum Resources From Curriculum Choice Authors
The Curriculum Choice authors have active blogs where they regularly offer ideas and experiences about their homeschool adventures. Below are posts on their tips for switching homeschool curriculum mid year.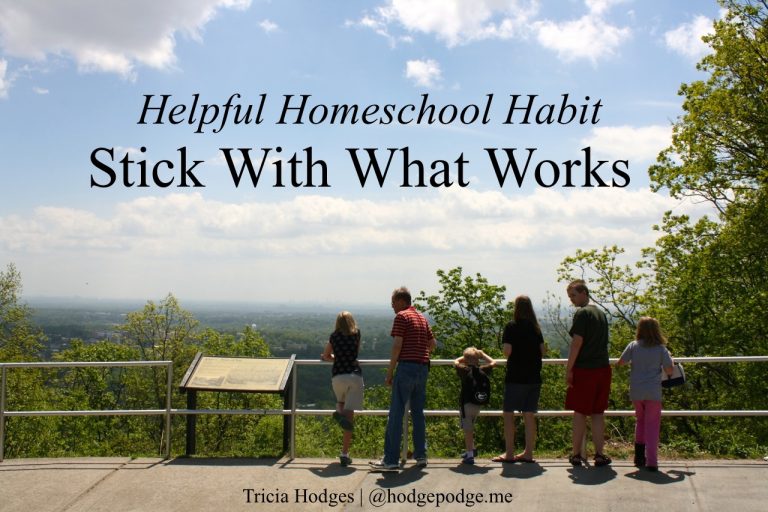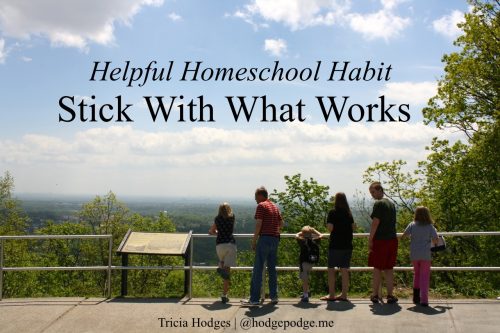 Tricia at Hodgepodge
Quite honestly it has been best for us to keep up the habit of Sticking with What Works. Now and then I have tried a new curriculum because of a review I read or because it was the latest, greatest thing homeschoolers were raving about. Sometimes that worked, sometimes not. Here are those things we've made a habit of sticking with.
You might also need a Mid-Year Homeschool Reboot – weekly homeschool planning, some comforts and encouragement.
Sometimes just having a routine in place and a simple system for getting food on the table helps homeschool days to go more smoothly. Head over and download my free Return of the Routine ebook.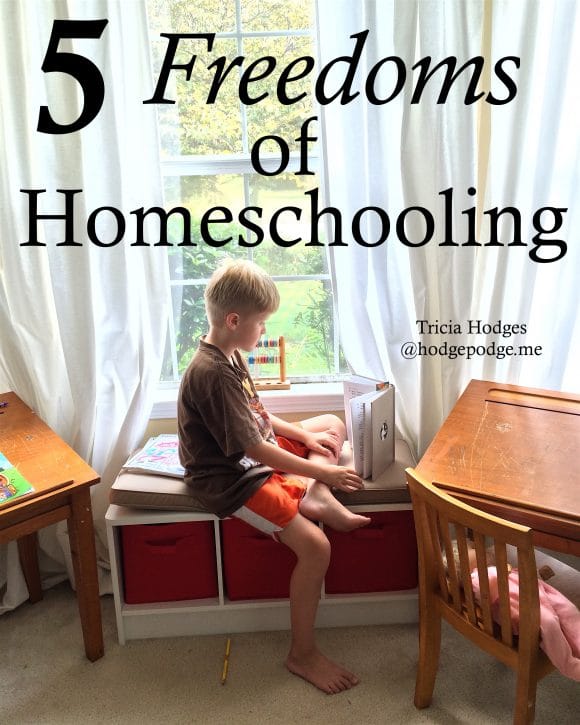 Then again, it is great to act like homeschoolers and enjoy the freedom in your days and the ability to build your own schedule. 5 Freedoms of Homeschooling – Enjoy that gorgeous spring day! Take a field trip on the spur of the moment!
Our Favorite Digital Homeschool Curriculum sure blesses our homeschool. Inviting master teachers into our home – especially in high school – has enriched our learning so much!
Of course I know that art blesses all subjects of a homeschool. That creative wiring is tapped and learning grows. Take a break and enjoy some of our 100+ Free Art Tutorials for All Ages.
BETSY @ BJ's Homeschool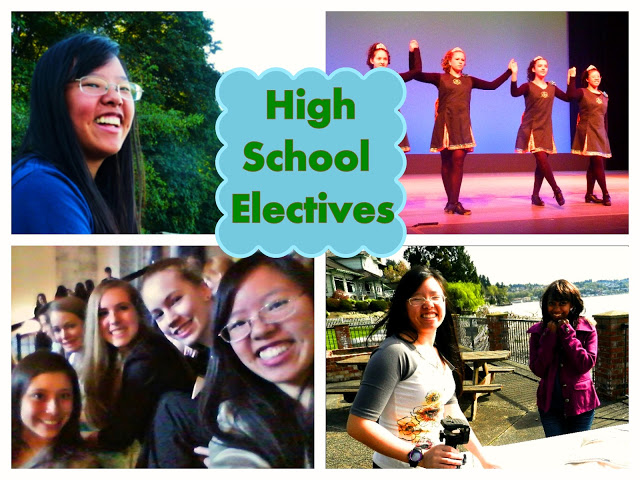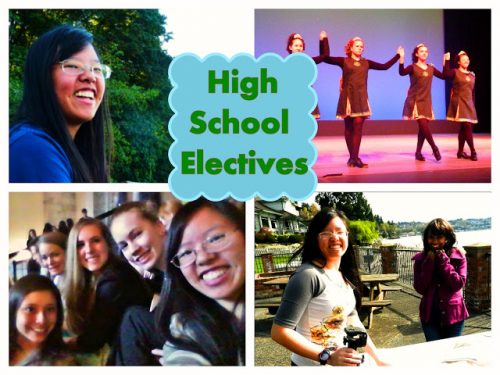 When we were faced with extra stress in our homeschool, whether it be needing to make a change in our curricula, or anything that was draining us in some way, we often did best by taking a little break to build ourselves back up. Sometimes we took a week off and when we came back to things, we were ready and we benefited so much from taking some time for fun and for nurturing our spirits.
When my daughter was little and needed a break from the routine, we often enjoyed doing a little art, taking a trip to a favorite park, or doing some book making – instead of her regular lessons. Her favorite thing to do was to make little books.  Here's my post on that called The Art of Simple Book Making.  All that was needed was one piece of construction paper, folded into half.  These books can also be fun to make for older kiddos, too.
How about some fun simple indoor PE activities to switch things up?  These are fun and easy to do. Indoor Play Activities – and they even can help with handwriting!
Another favorite thing for our family, when we were tired or wishing for some sunshine during a winter day, was to do some birdwatching.  Noticing the birds was so nurturing to us!  The beauty that they gave us, as they glided past, enriched us.  Here's some fun bird watching ideas for younger kids….Birdwatching – Our Favorite Nature Study in our Homeschool.  Hey, that counts as science!
Do you have a teen that is in need of a change?  Here's some things that your teen can do re bird watching, and they can even be made into a high school elective!  Nature Study Activities for Teens.  Here's a few more elective ideas for your teen who needs another high school credit in something FUN!  100 Ideas for High School Electives.
Are your kids needing a change in their writing curricula?  How about working on creative writing, and taking a break from essay writing for a while?  My daughter learned so much from learning how to do story writing.  The Benefits of Taking a Break – How about a Creative Writing Break?  Taking time to write a story does not just have to happen during NaNovWriMo.  Anytime is a good time to write or try something different!
The Curriculum Choice Review Team Features
Our Choosing Curriculum Pinterest board
Have you enjoyed this special post from our review authors? Our Curriculum Choice review team features a topic monthly. You can see all that our authors have shared on electives, math, curriculum choices and more under Review Team Features.
Be sure to SUBSCRIBE so you won't miss any reviews from our team of veteran homeschoolers!
~ Hosted by Kendra and originally published December 2016

Save
Save
Save