I hate paying full-price for anything. I'm a bargain hunter extraordinaire. Because of that, I usually search for used homeschool curriculum.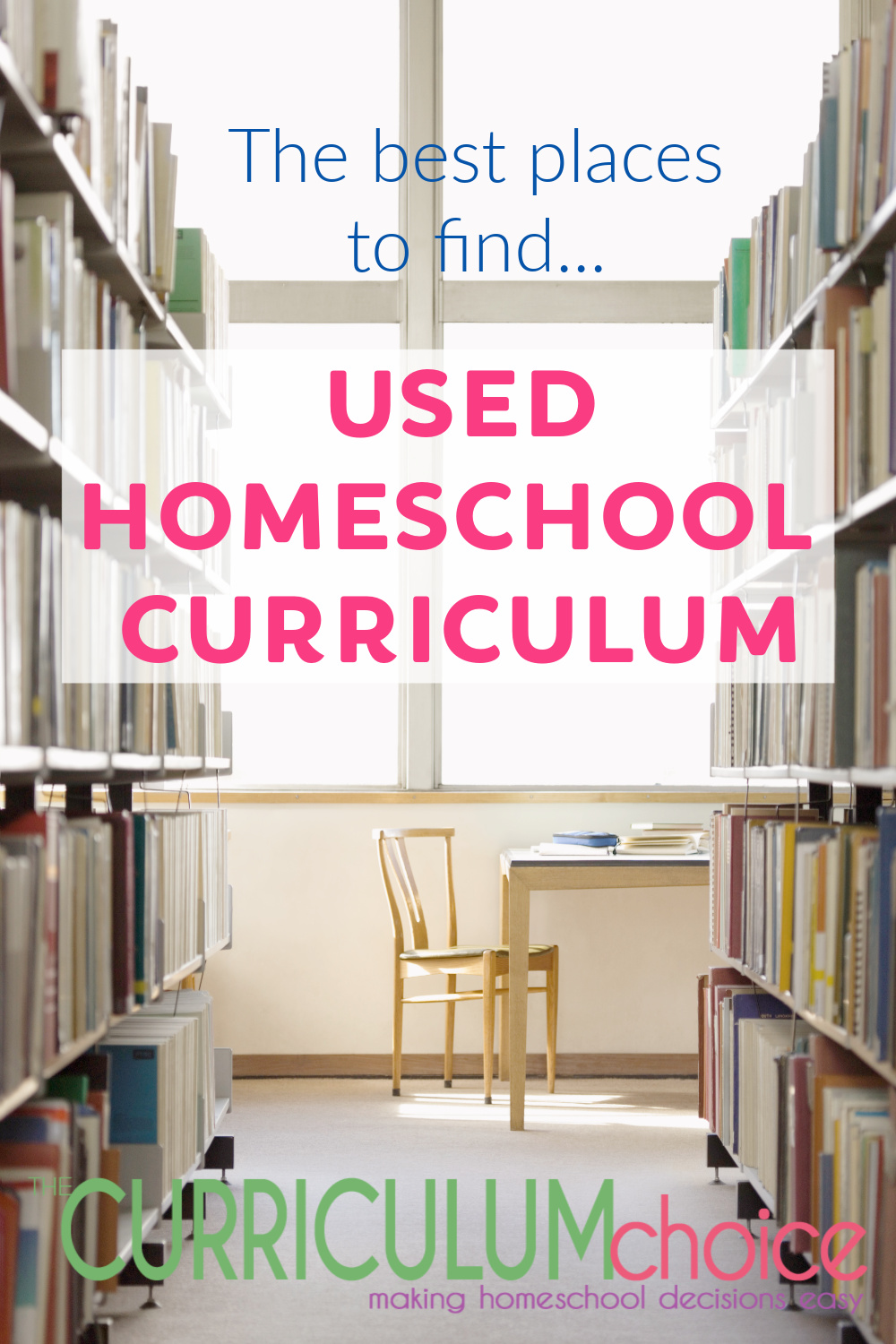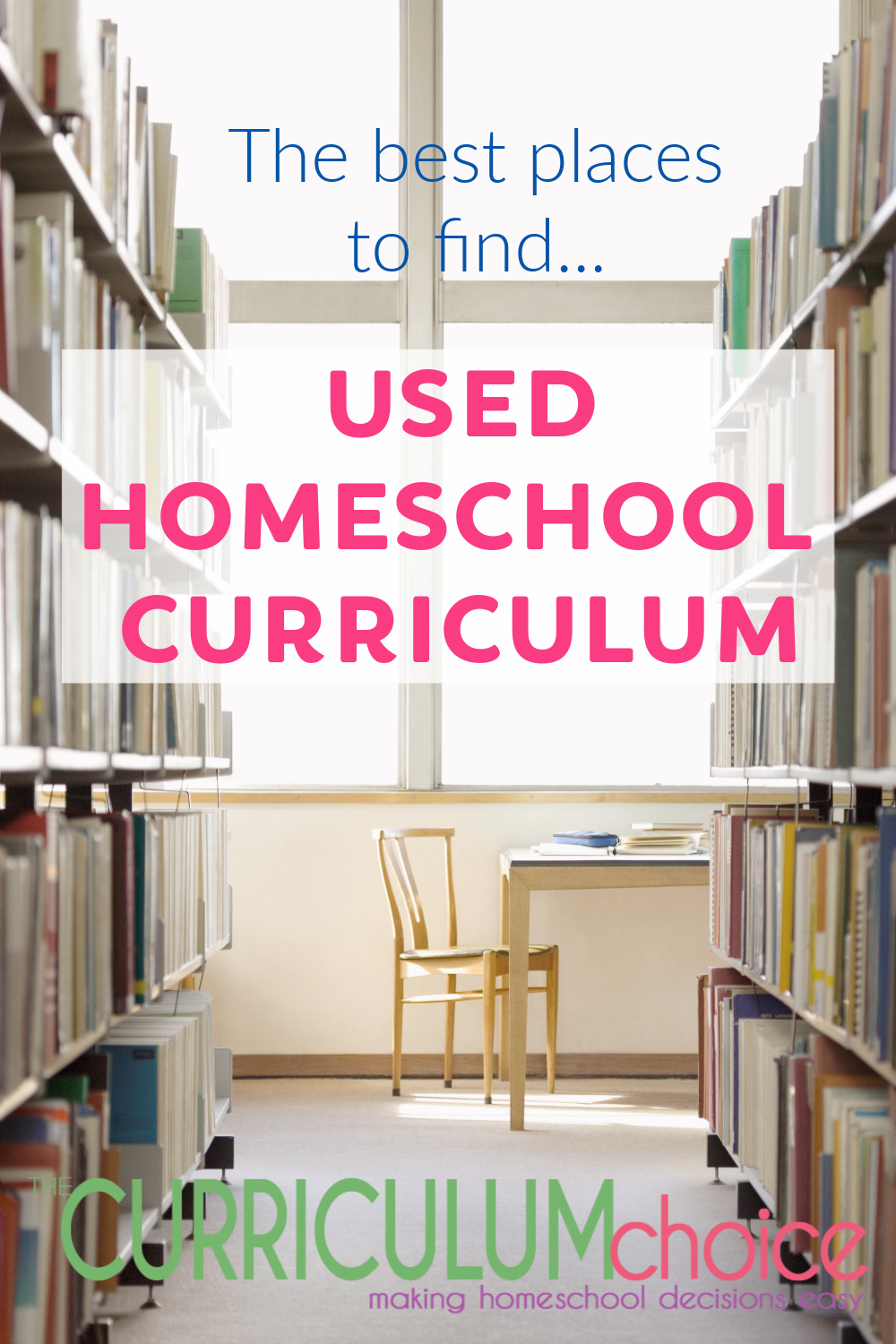 But First… Here's Some Help for Choosing Curriculum
Sometimes choosing homeschool curriculum is the basic, overwhelming task facing families each academic year. This Ultimate Guide to Choosing Homeschool Curriculum comes alongside you, offering many resources.
This homeschool advice is gathered from our archives here at Curriculum Choice, from the wisdom of our team of review authors and from fellow homeschoolers around the web.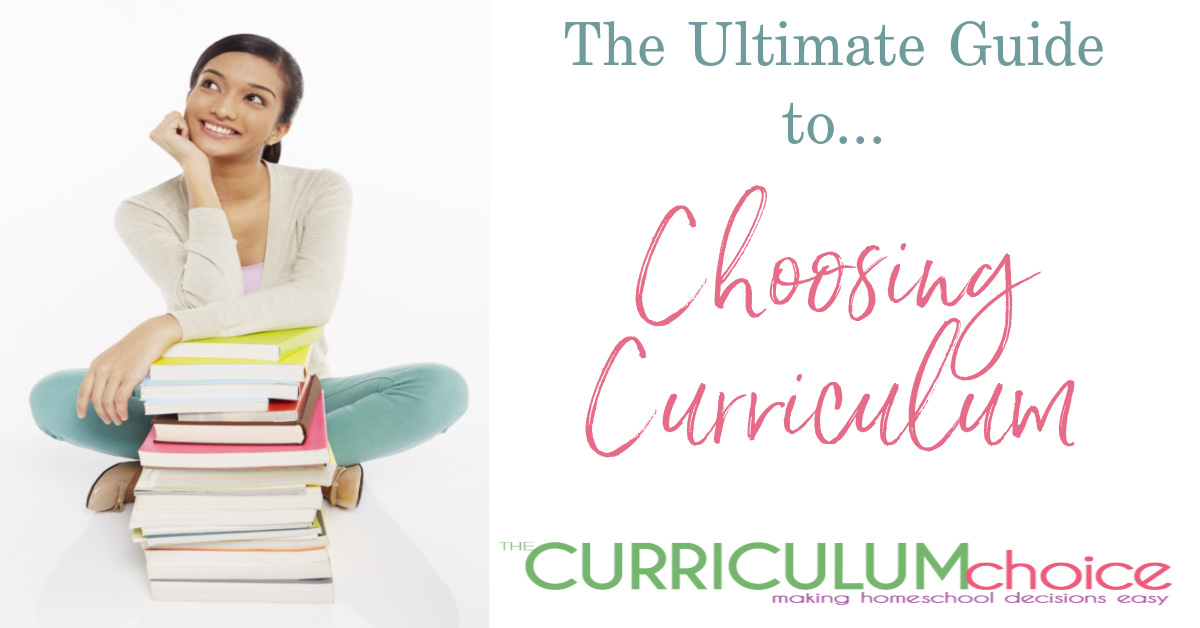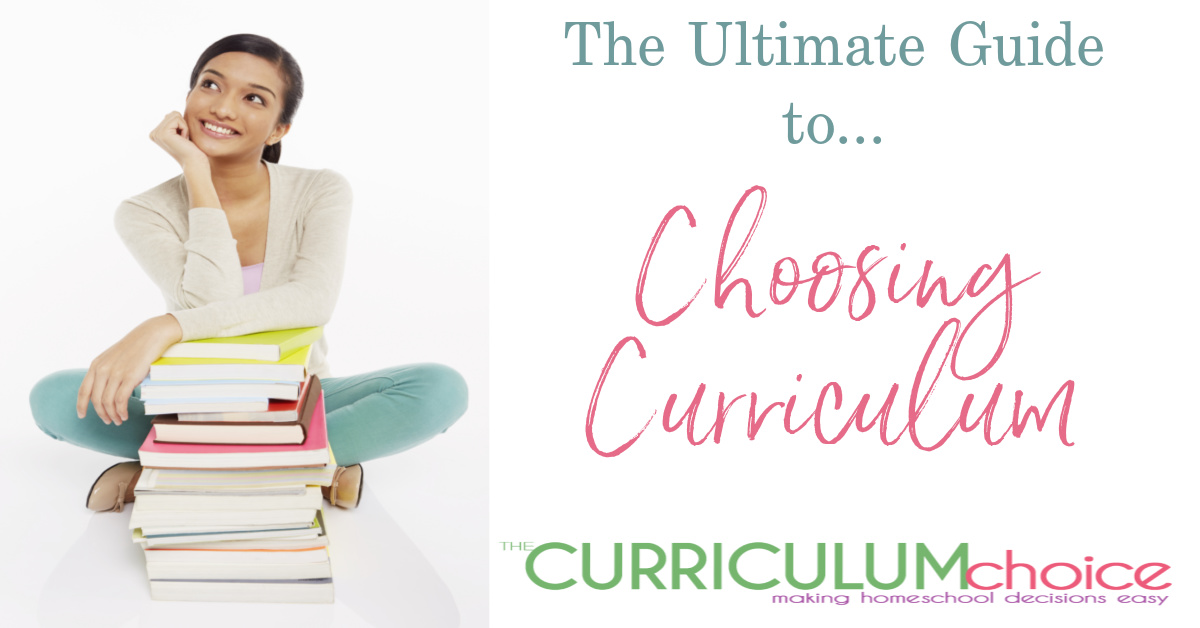 Where to Find Used Homeschool Curriculum
Now, on to finding this elusive curriculum you have now decided is right for you!
Places to Look Online
The Academic Super Store is a great place to find top curriculum brands such as ABeka, Apologia, Bob Jones, and another great curriculum for a fraction of the price of buying it new. You can also find computer, office, and art supplies here!
Amazon – Believe it or not you can find used curriculum here! Go to Amazon and search for your curriculum. Click on your curriculum and look just below the new price to see if there is a used option and then click on it.
Exodus Books – Much more than a homeschool bookstore, Exodus Books offers thousands of hand-picked fiction titles and hundreds of life-enriching resources. These products are meticulously organized and presented with original reviews and personal suggestions, helping you discover what's best for your family and lifestyle.
Freedom Homeschooling – While you can save a lot of money purchasing used curriculum, using free online curriculum will save your family even more! This is just one great source of free curriculum online.
Half Price Books sells both used and new books and textbooks. You can shop for books on their website or in one of their 120 retail locations. In their stores, they also buy used books. If you live near one of their locations, this can be a great way to clear some space on your shelves as well as make a little money towards next year's curriculum and books.
Homeschool Books for Less – the Christian Curriculum Connection. It's run similarly to Homeschool Classifieds, but is smaller and caters to Christian Homeschool curriculum shoppers.
Homeschool Classifieds – This site allows you to list and sell curriculum for free. You can also create a wanted ad. Sellers sometimes search those before listing their items.
Homeschool Curriculum Free for Shipping – a non-profit organization. This pay-it-forward homeschool community provides new and used curriculum for only the cost of shipping or even completely free to homeschool families in need. On their Facebook page, members list curriculum they'd like to give away. If another member wants the curriculum, they only pay for the cost of shipping. This organization also sometimes receives donations of new curriculum from businesses and other organizations.
Paperbackswap – This site is actually for trading books, but you can buy credits for around $3 each. One book equals one credit. Paperbackswap might not the best place for curriculum, but almost all of our literature and art books come from here. It's always worth a look.
Second Harvest Curriculum – Secondhand homeschool curriculum store run by a homeschooling family where you can both buy, and sell used curriculum
Thriftbooks – here you can find tons of educational as well as homeschool specific books. There is a selection of both new and used Homeschooling Books at discounted prices. PLUS Free U.S. shipping over $10. I have had more luck getting used homeschool curriculum here if I shop in the "off season" (anytime between November – July).
How About Renting?
Did you know you can actually rent curriculum and textbooks? My son has used Amazon Rental for many of his college book needs, but there is also a place specifically for used homeschool curriculum!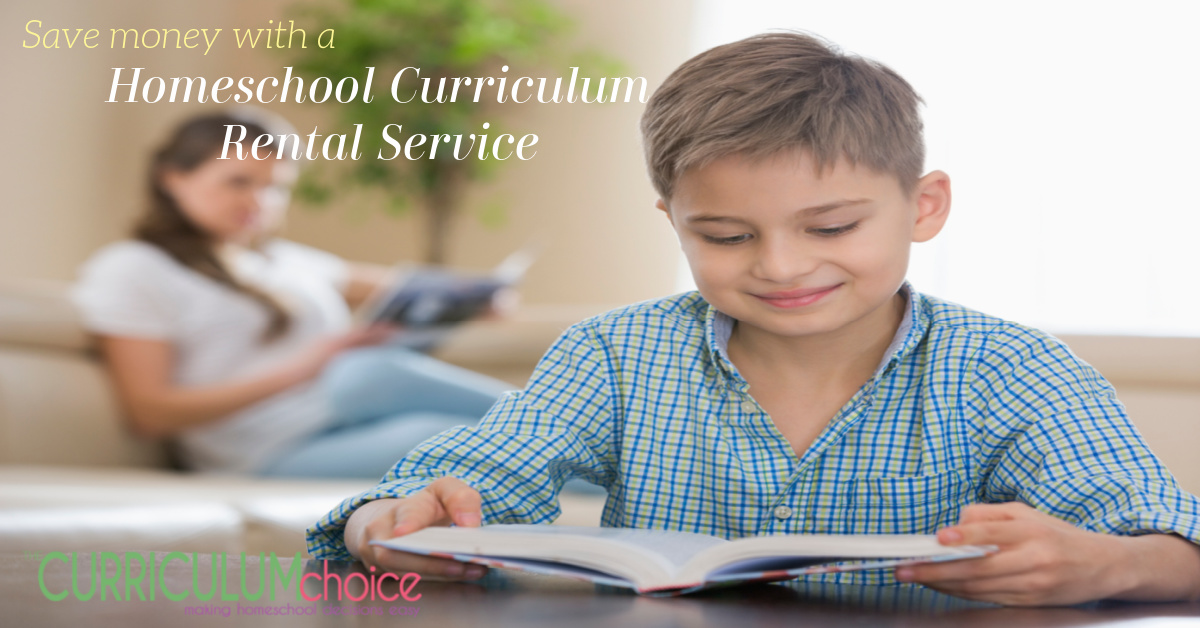 Yellow House Book Rental is primarily a homeschool curriculum rental service, although they do offer a variety of other services.
Rent-Use-Return
Rent to Own
Purchase New or Used
Download
Sell Back
Facebook Groups for Used Curriculum
There are many groups for buying and selling used curriculum on Facebook, here are just a few:
These are only a few of the more popular curriculum resale groups. If you do a quick search on Facebook, you will find many more.
Places Not Online to find Used Homeschool Curriculum
Local and State Homeschool Groups often have used curriculum sales at the end of the school year (most often in late May and early June). Large homeschool events such as conferences and conventions also typically have used curriculum sales. We often have people in our local area that post in our local FB group letting people know they are having a garage sale with tons of homeschool items.
Local Used Book Stores – Some local used bookstores may carry homeschool curriculum. Even if they don't have traditional textbook curriculum, they are still a good place to find living books, literature, and reference books. You'll have better luck at used bookstores in larger cities or areas with a large number of homeschoolers.
Thrift Stores, Yard Sales, and Consignment Sales – While you may not be able to find curriculum at one of these sales or stores very often, it's definitely worth keeping your eye on them!
Please help me pinch even more pennies. What's your favorite place to find used curriculum?

Originally published August 2009, written by Renae Deckard, Biblical Principled mother of 3.