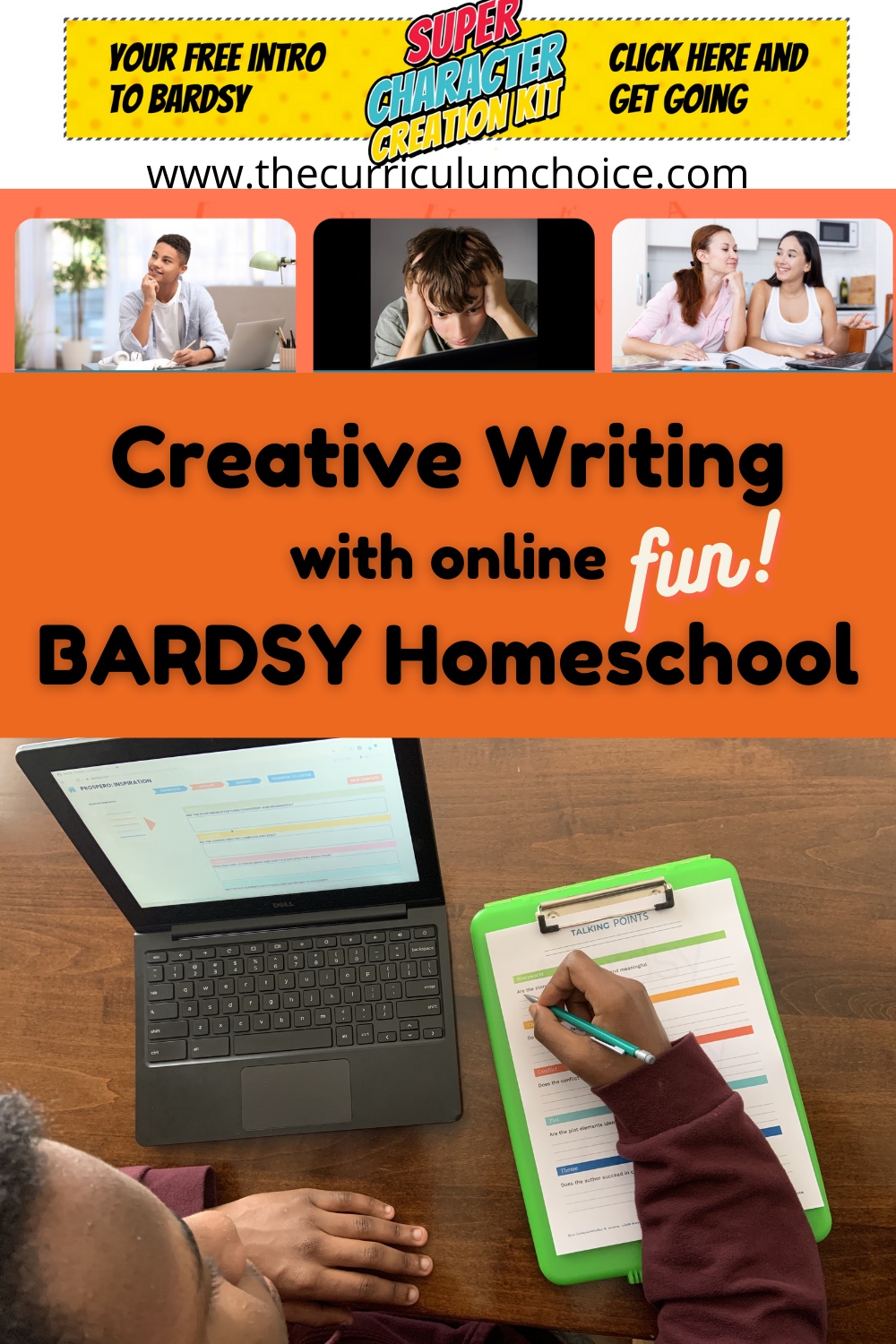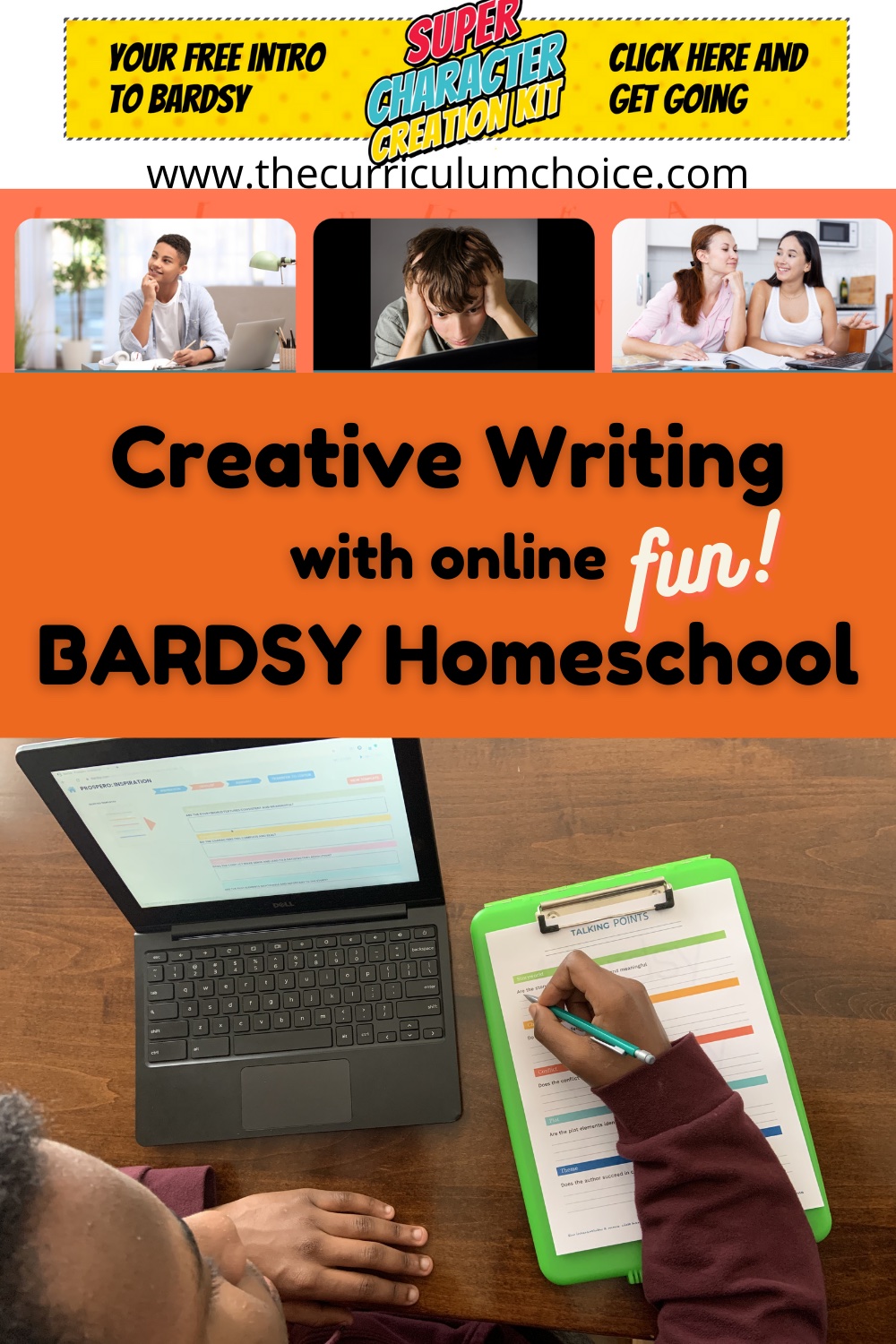 For some reason, I thought teaching creative writing to my homeschooled kids would feel simple. I'm a writer!
But, feeling comfortable as a writer didn't quite equal to easily teaching the skill.
Helping my students put together an academic paper? Not a problem.
Teaching creative writing?  Not so much.
So I feel grateful for helpful tools in this area. I've discovered how Bardsy Homeschool can support parents. It's an online program with multiple digital helps for writing. I received this curriculum for review and was compensated for my time to share my honest opinion.
Teaching Creative Writing With an Online Program
The ability to communicate well is an important part of our homeschool. 
For me, this also includes reading and writing lots of stories! Great storytelling offers kids opportunity to share thoughts in their own voice. They get to share how a story begins and ends, and what happens in between. 
I think that telling a story where to go, who is involved, and what kind of issues are faced really offers empowerment. What a gift to our kids!
As I mentioned,  the actual skills for teaching creative writing often escaped me many times. This is where Bardsy Homeschool came to the rescue.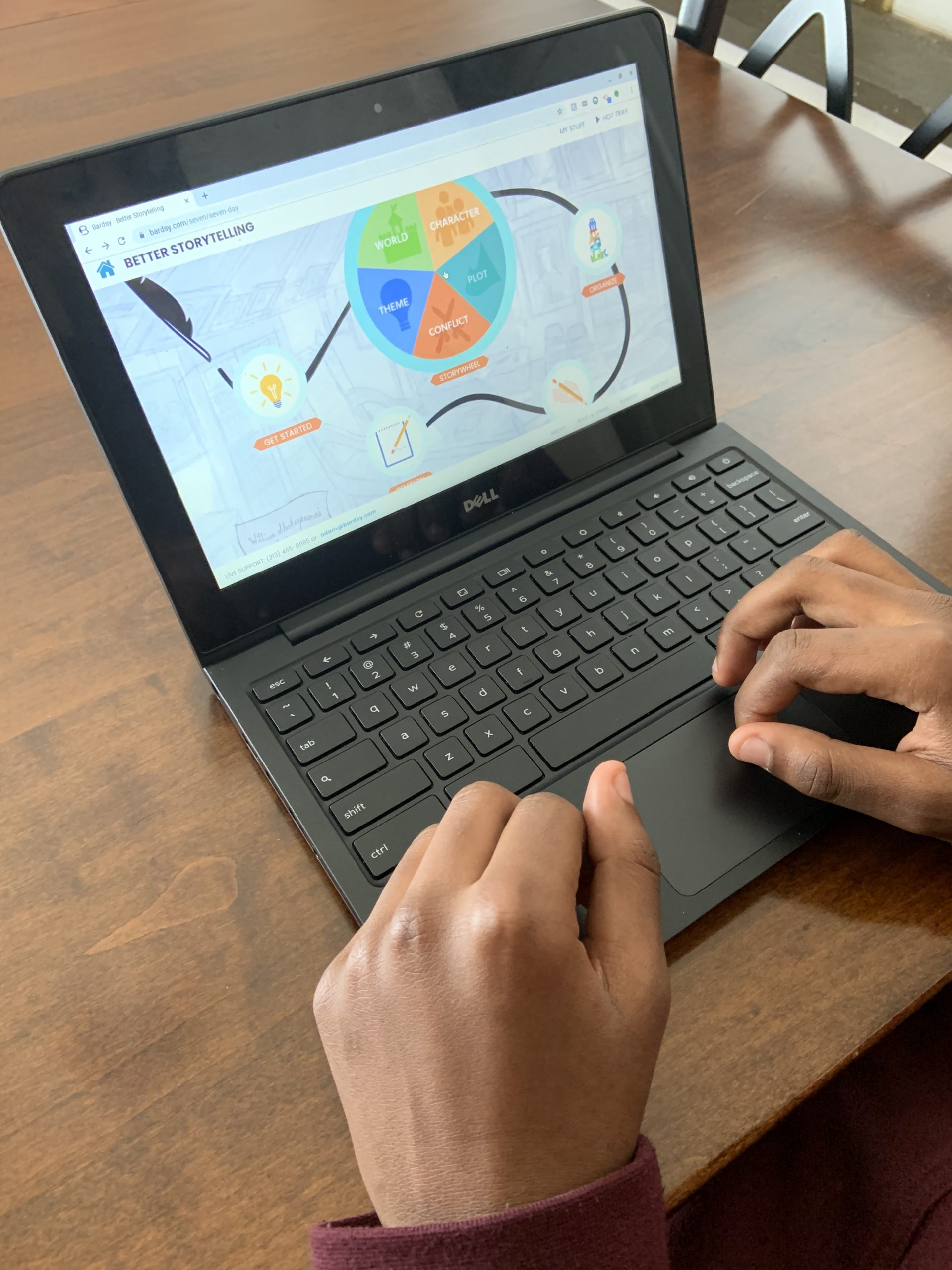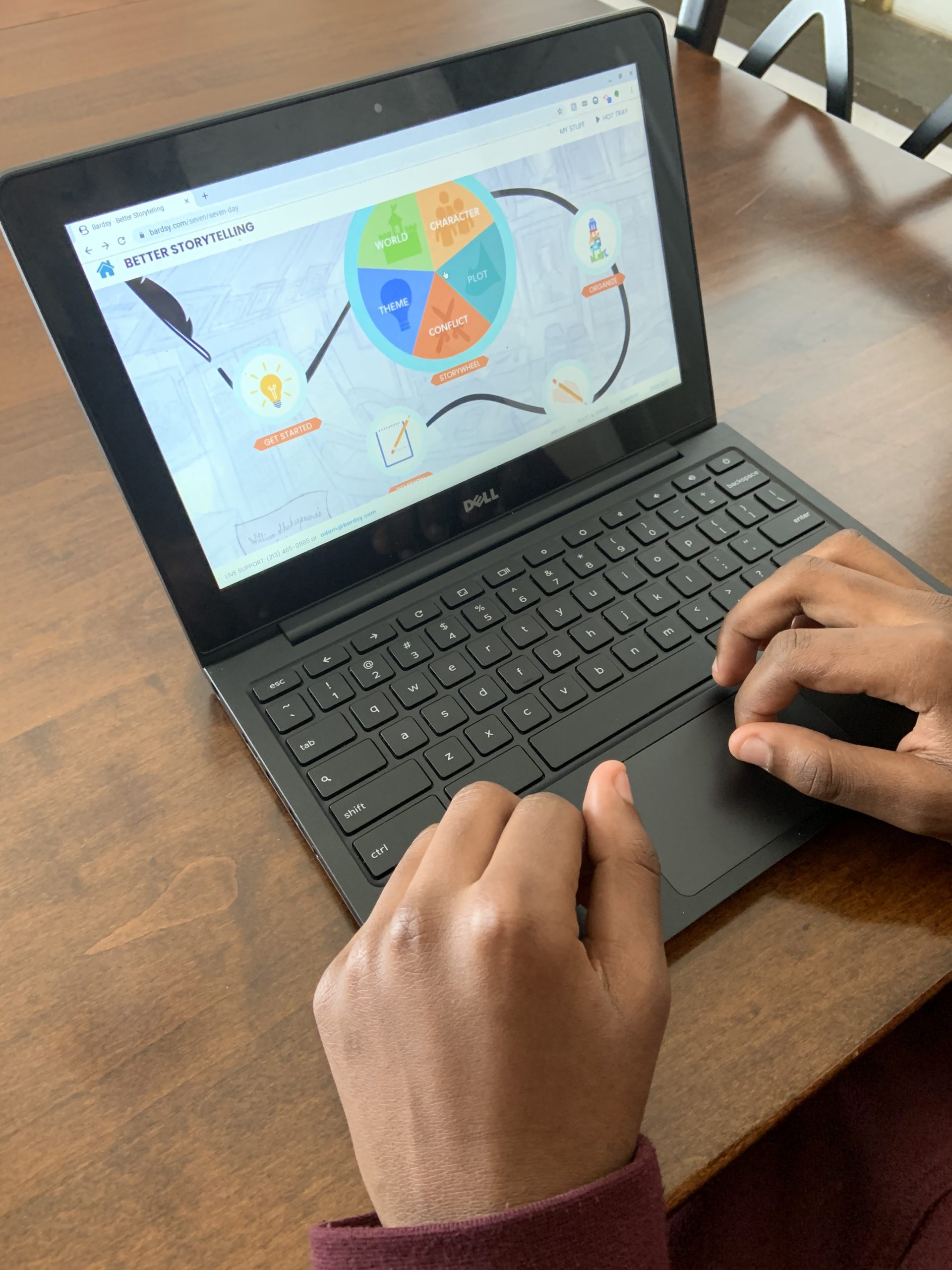 This online program:
leads students step-by-step through a creative writing process

 

teaches key elements of great storytelling
includes many short videos to explain topics
teaches with fantastic graphics — super for visual learners
provides oodles of story templates and ideas
is highly interactive and creative (super important for the topic, right?)
and so much more!
Your middle or high schooler can navigate the program on their own! While the online tools are many, instructions are incredibly clear. 
Check out The Bardsy Method to teaching creative writing.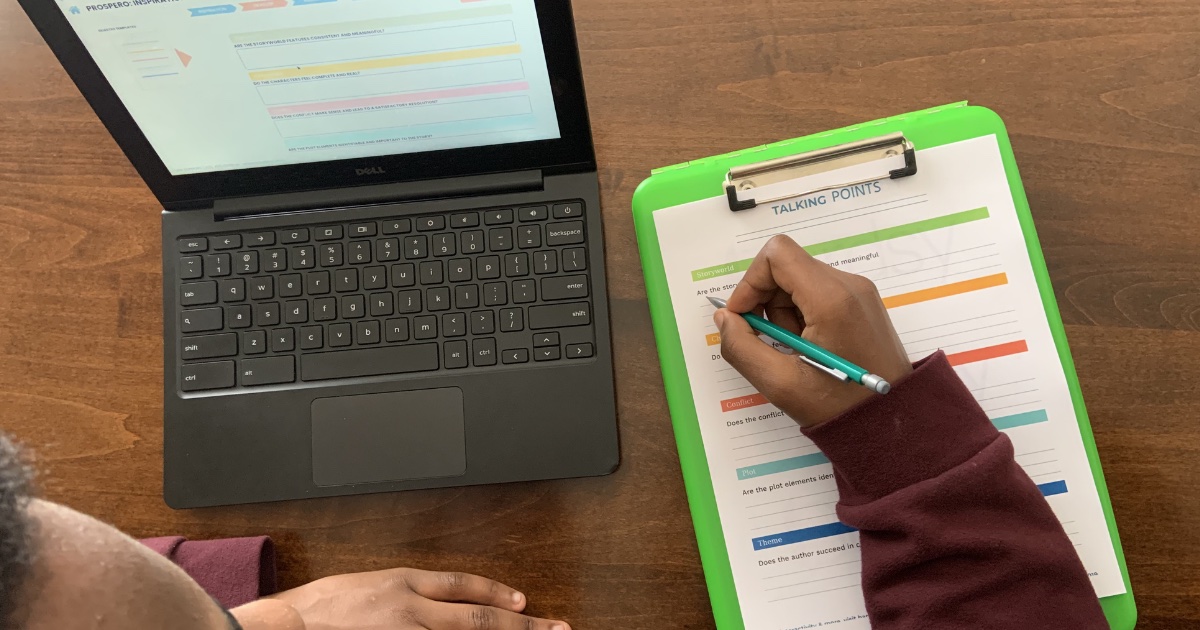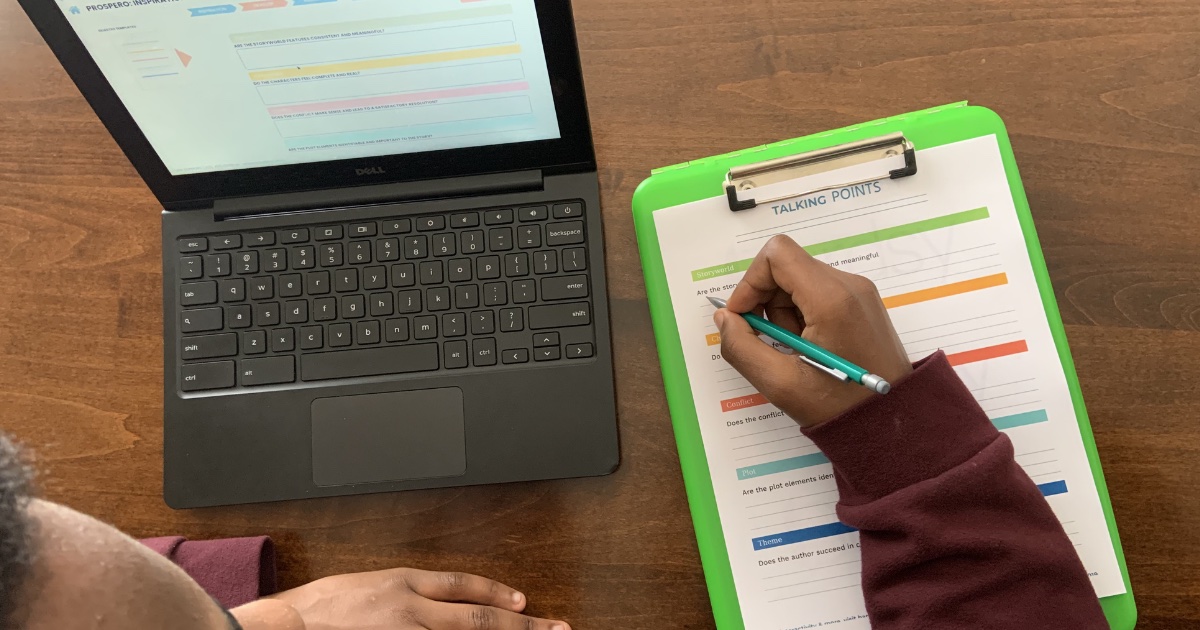 Favorite Bardsy Homeschool Tools
Like I shared, Bardsy Homeschool offers lots of support for your middle or high school student. My 9th grader and I found several parts really well-done.
First, students learn about the five storytelling elements: character, world (setting), plot, conflict and theme. Again, each element is taught with videos, writing exercises, worksheets and more — plenty to help any kind of learner.
Bardsy promotes two main principles:
Learning to develop the story (using all elements)
Assembling the story — putting it all together
Then, there is room to take off in creativity!
PROSPERO® Story Wizard helps students form a rough draft of their work. Using templates and prompts, students organize their story ideas for each element. 
When my son felt stuck (maybe a bit of writer's block?), he could use Story Spinner. This allowed Bardsy to generate a character, world and theme. From there, a new story could begin.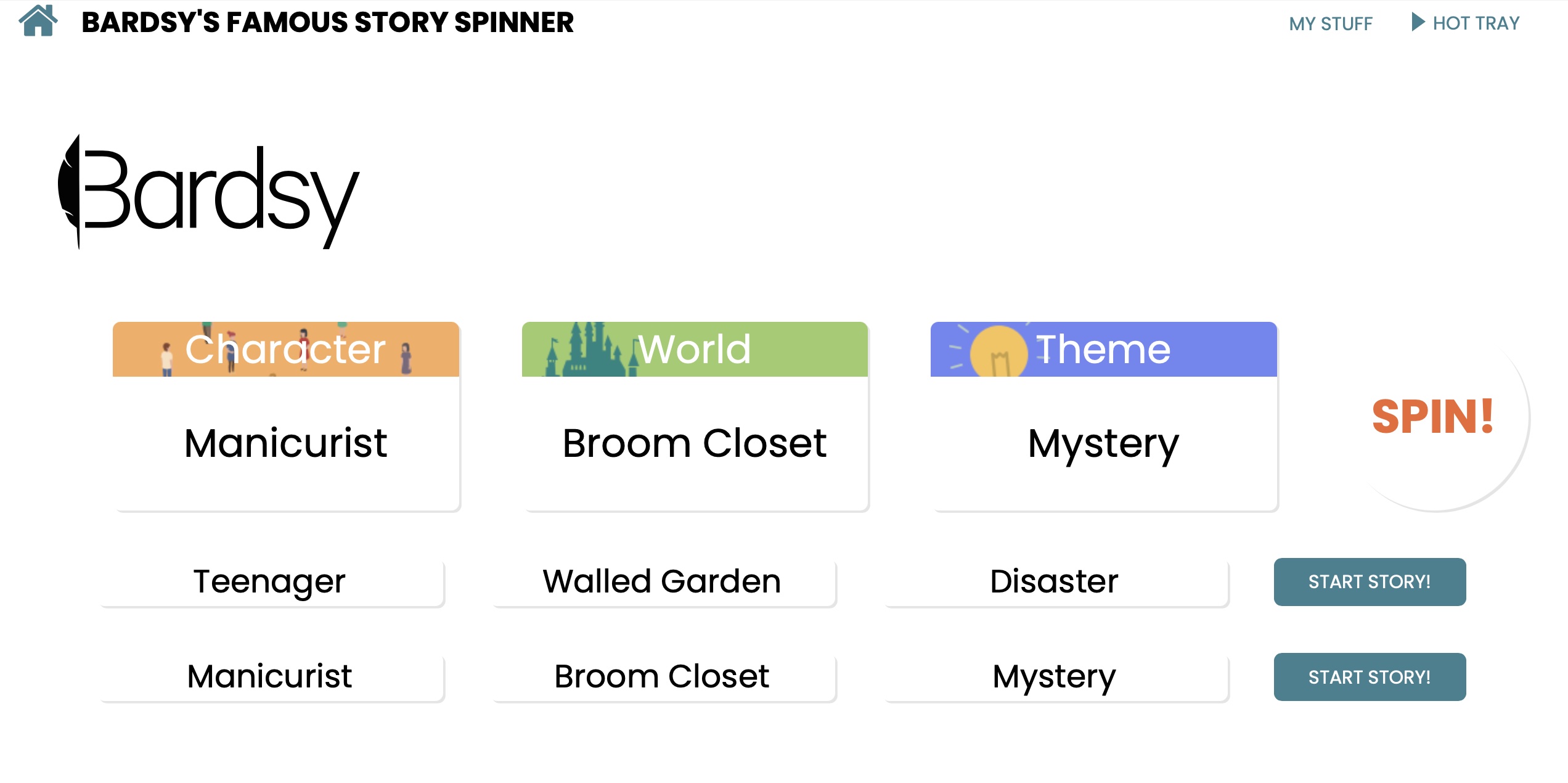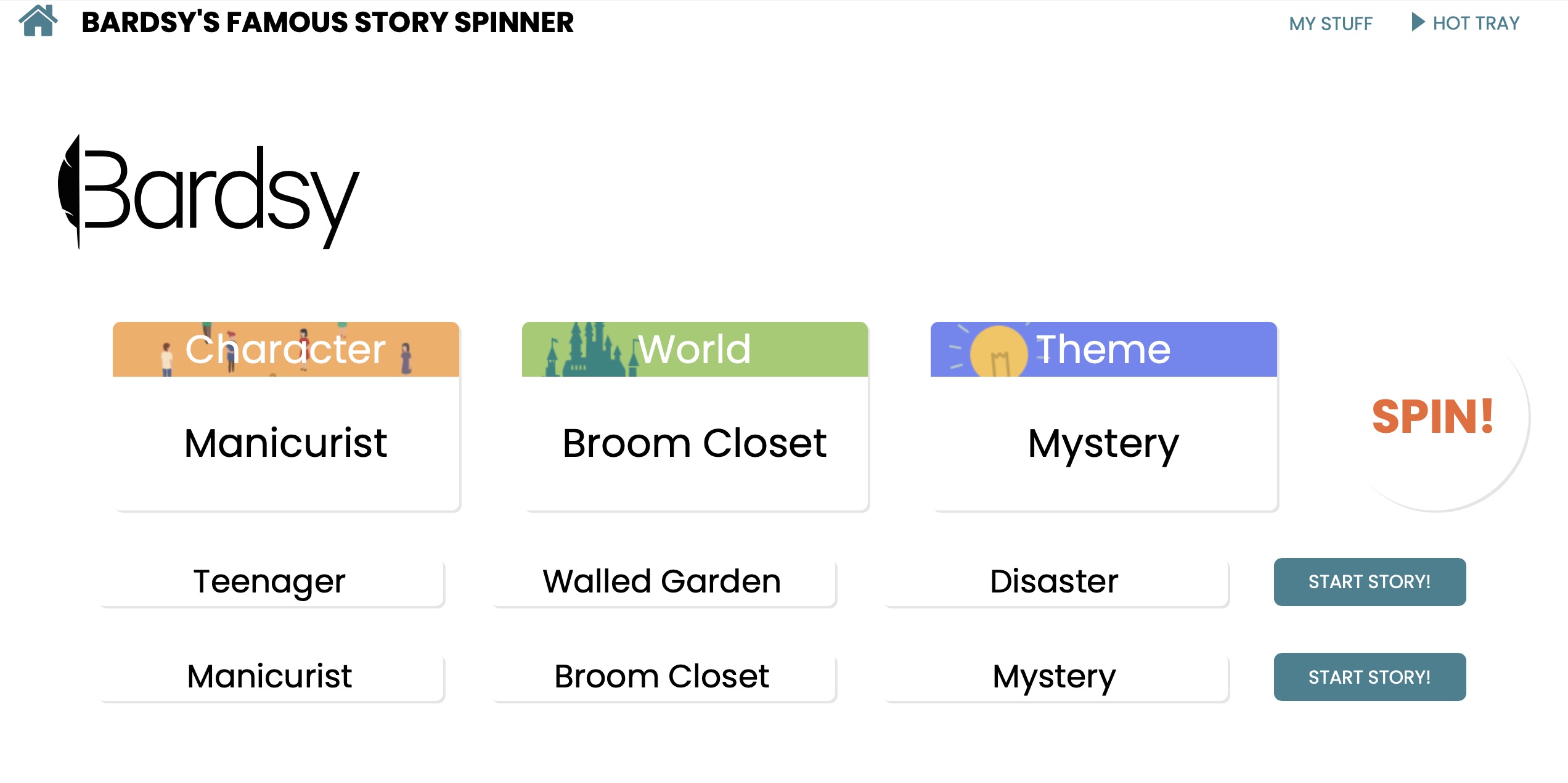 There is lots of opportunity to brainstorm. I really appreciate that all work can be saved online and also printed.
Another part of Bardsy I found really helpful for high schoolers is critiquing popular writing from authors or poets. This happens in Story Talk. The goal is to examine stories from the reader's perspective. Yet another interactive teaching tool.
Bardsy includes many other parts — these were some of our favorites!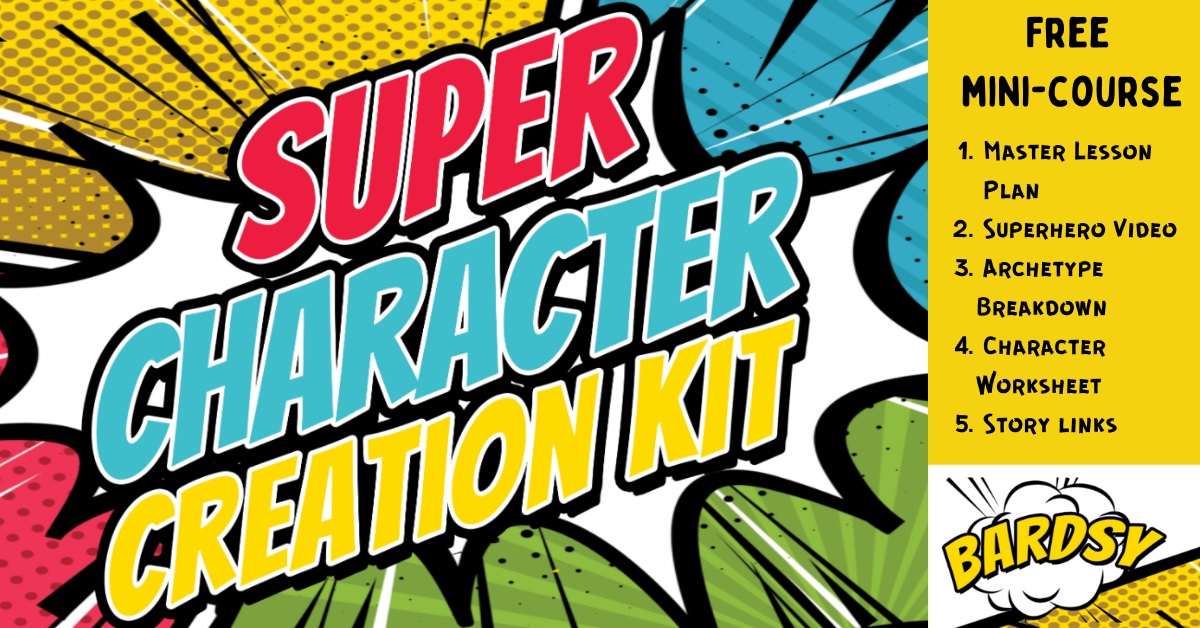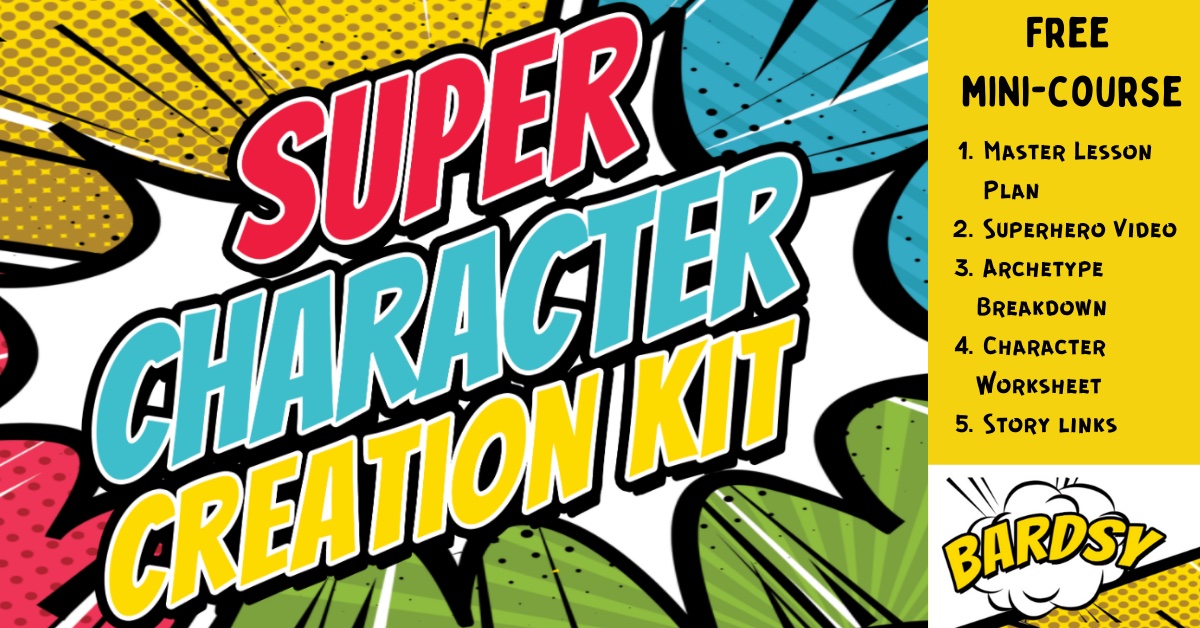 Start Teaching Creative Writing with Bardsy!
So, it's great… but how much is it?
Bardsy Homeschool is an affordable cost of $8.99 per month. You get access to all online lessons, videos, writing tools and courses for one student (multiple accounts are possible). At any point, you can cancel.
Want a taste of how Bardsy works?
Download Bardsy's Homeschool Super Character Kit and get started on your story today!
This FREE comprehensive kit includes:
create a Super Character Lesson Plan and Activity
Bardsy's Super Character Video Course – Part 1
three Extensive Character Building Templates
everything You Need To Get Creative And Get Writing
Final Thoughts on Teaching Creative Writing with Bardsy
Remember, this program  breaks storytelling down into two important steps: develop and assemble. This method is woven into all online tools to make writing accessible and fun. See this method in action with their online Super Character Toolkit.
Bardsy Homeschool really is a helpful tool to both parents and students!