You ARE An Artist homeschool art lessons have made all the difference in our learning. This is everything you need to know about the curriculum itself, and why it is so effective.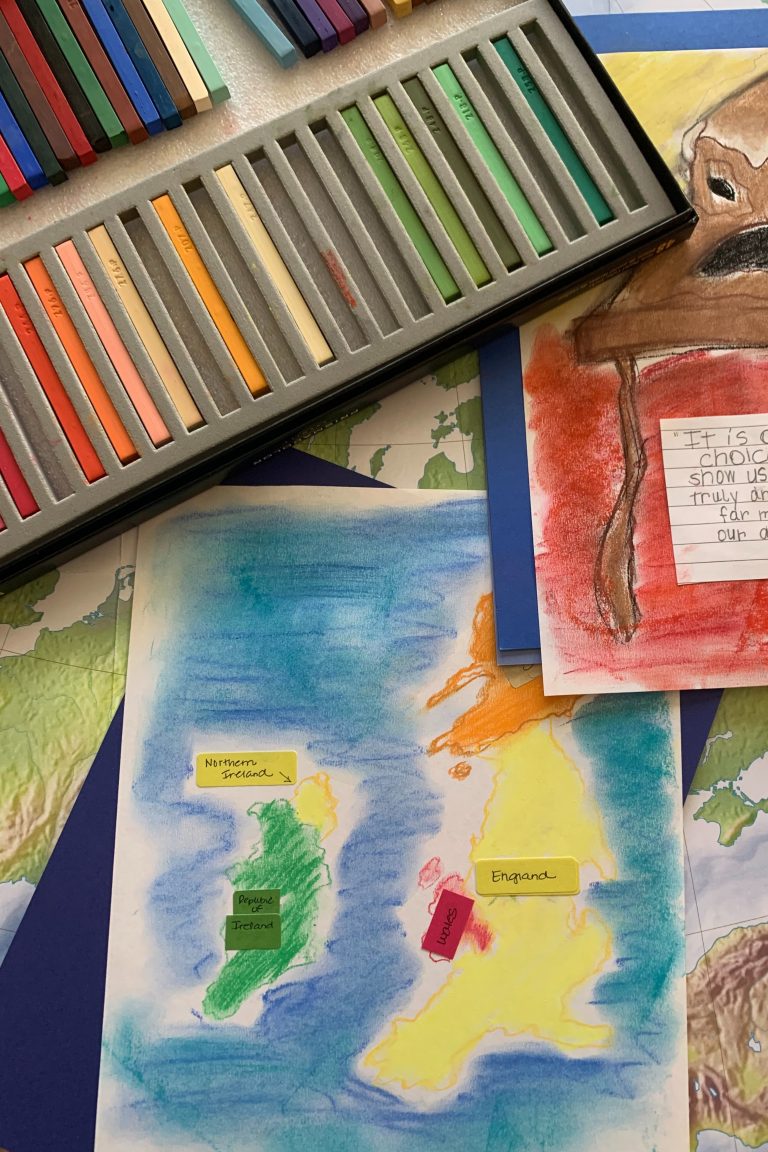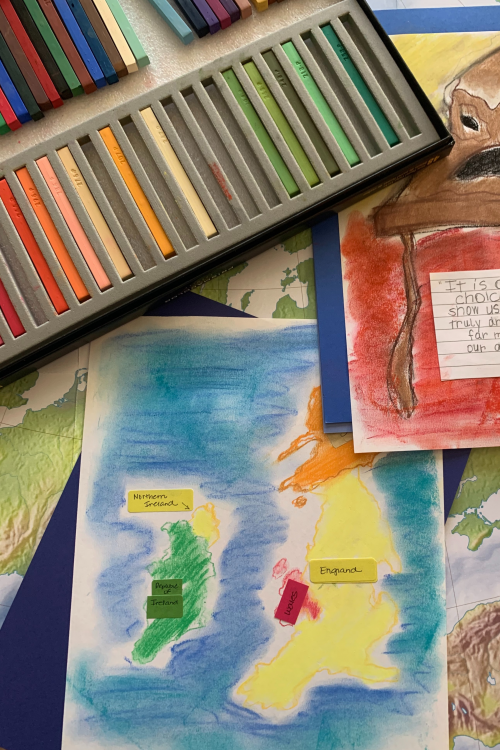 When I was in school, art always felt stressful to me.
I dreaded the formal art class. I knew that whatever I created would likely be a mess compared to my friends' and art teacher's. Because of this, I am ashamed to say, I brought a very skeptical view of art education into our homeschooling.
It wasn't until I realized that my boys needed hands-on, multi-sensory learning activities to really comprehend and retain certain assignments, that I took another look at how we incorporate art into our homeschool. I am so glad I did.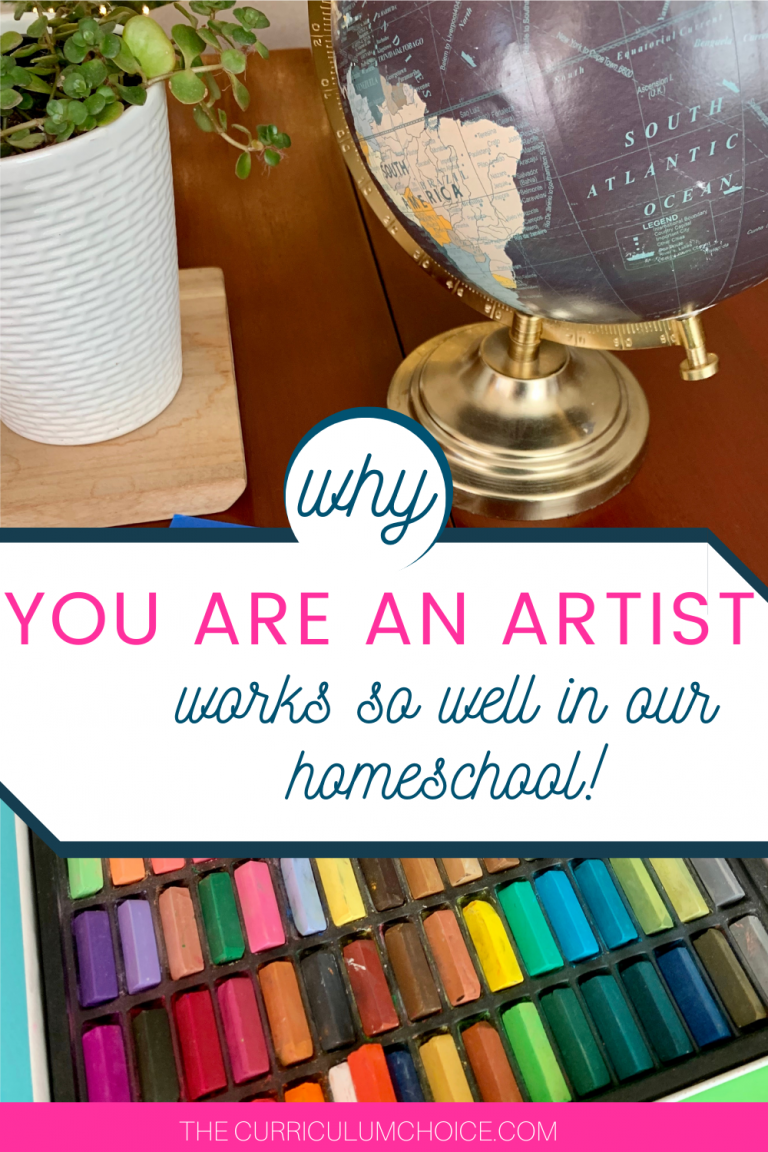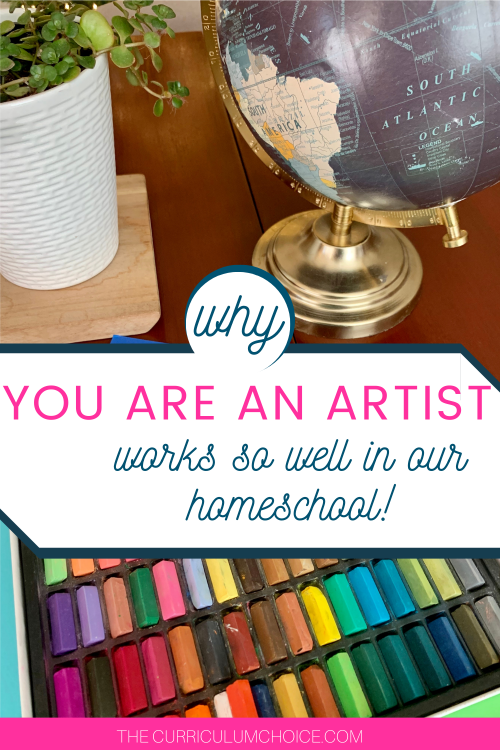 Adding not just a one-off art class, but instead infusing elements of artistic expression into almost everything we learn has completely changed the game for my boys (and for me as a homeschool mom).
What made it all click? The You Are An Artist Clubhouse Membership.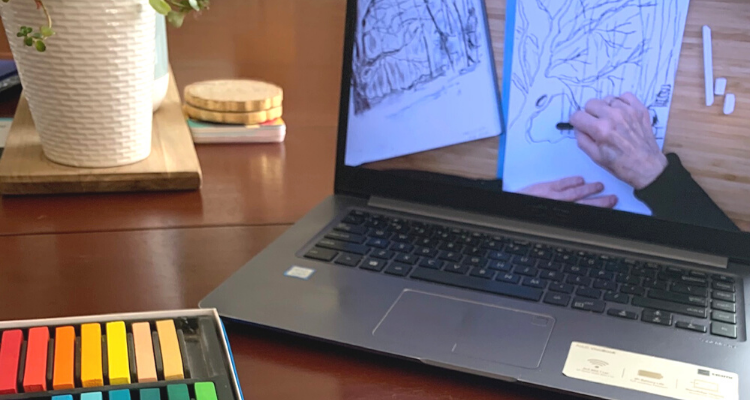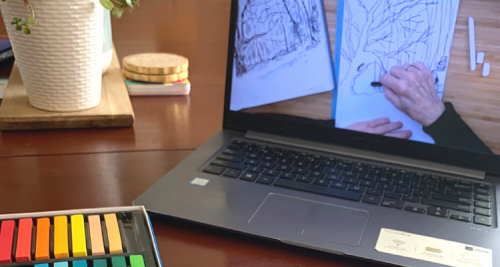 What first piqued my interest in this membership was the "I Drew It Then I Knew It" portion of the lessons. Actually creating maps, showing historic events, and even artistically exploring the wild beauty of space – these were definitely not the stuffy art classes I grew up with.
In fact, the more I thought about it, the more I realized these lessons were exactly like the ones I loved most in school, and still remember to this day. For example, I made a map of Italy for my social studies class in middle school. Not only can I still see that map in my mind, but I remember more about Italy's geography than any other country, by far.
This is something that I think most of us can relate to. That one special project that made all the difference in your childhood learning – that is power of a multi-sensory approach! Once I made this connection, I realized that with You ARE An Artist's homeschool art lessons, I could create that type of powerful educational experience for my sons, all the time.
Everything You Need To Know About You Are An Artist, Homeschool Art Lessons
Because it has made such a significant difference in our homeschool, I want to share with you all that You ARE An Artist offers and also show you how use it to drive learning in almost all subjects.
Getting started with this program is so simple, something I value and quite frankly, require. (Can you tell I am not the mom with a dedicated art easel and studio complete with all the art supplies and smocks?)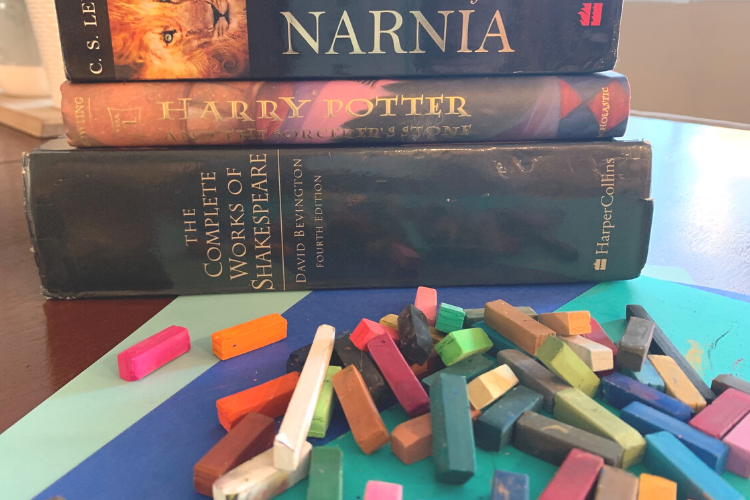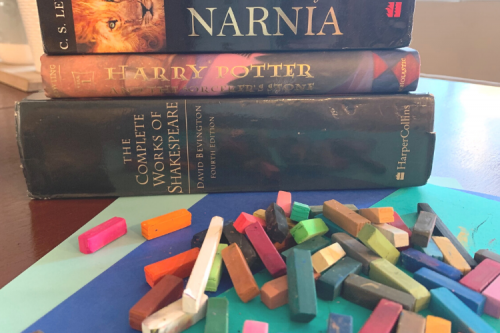 All you need is online access, paper, and an inexpensive set of chalk pastels. My son also prefers that we have a wet paper towel or baby-wipe ready so he can wipe the chalk from his hands as we move through the lesson.
That's it!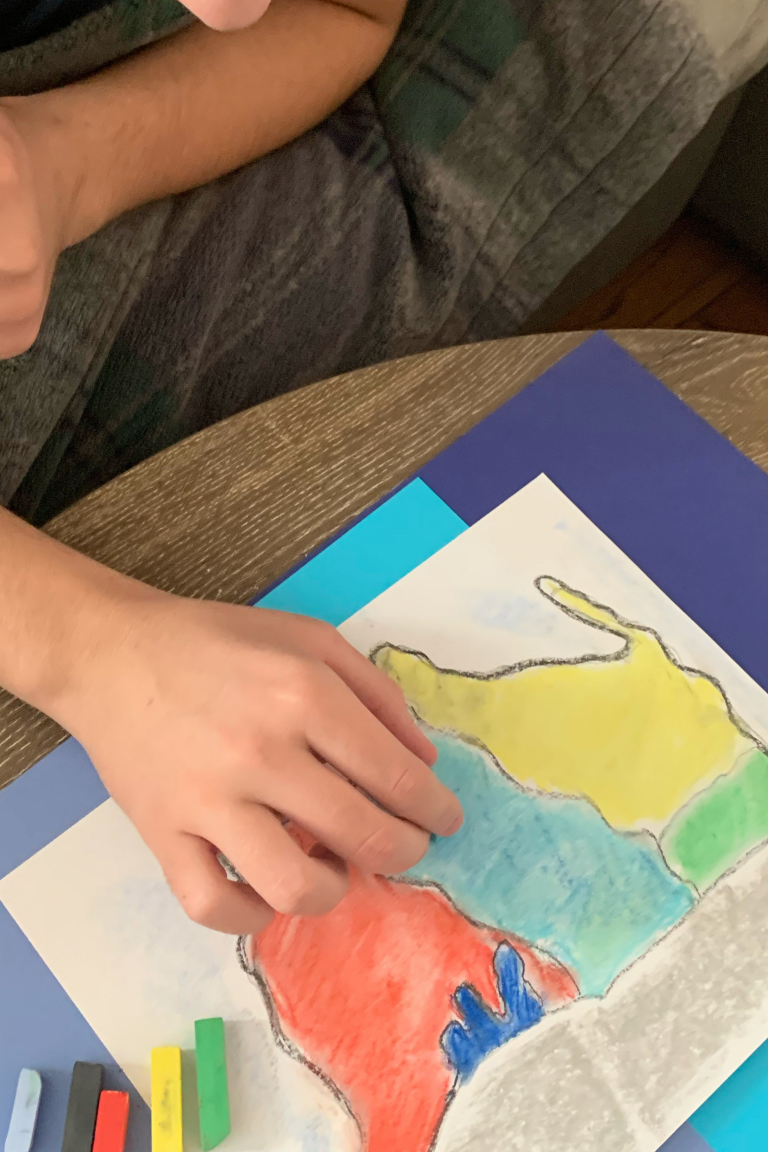 An Overview Of You ARE An Artist's Clubhouse Membership
You ARE An Artist's lessons include a variety of topics and subjects, something that makes it easy to find what you need for whatever your child is learning. These are the main categories of lessons, each with tons of different options.
I Drew It Then I Knew It, History and Maps
This is where we started a few years back and we still have not scratched the surface of all that a You Are An Artist's Clubhouse Membership offers. My son's favorites, so far, have been all the maps, and the ancient history lessons. We have so many more to choose from.
Here are some of the main lessons offered in social studies with You Are An Artist:
American History
American Landmarks
Ancient History
Classical Studies
Famous Composers
World Maps
Presidents
Medieval History
Modern History
World Landmarks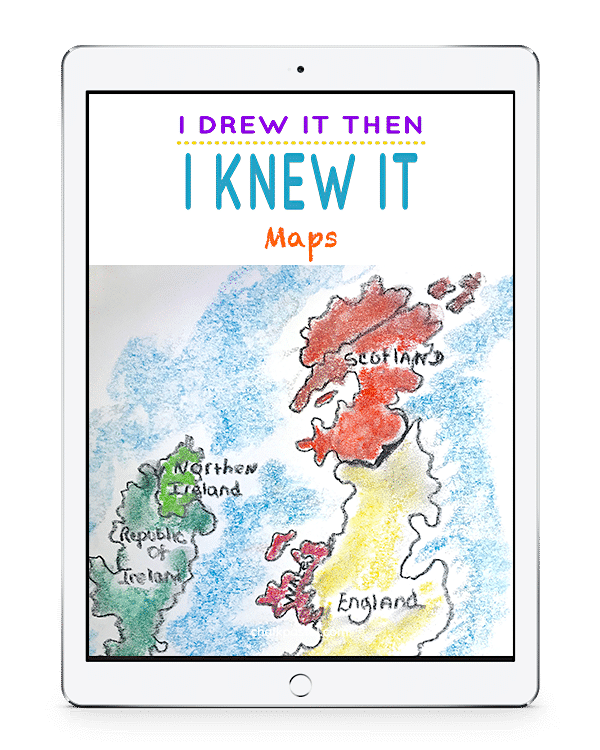 I Drew It Then I Knew It, Science
It did not take my son long to see that in addition to the history lessons, there were numerous offerings in science as well. He quickly completed every single lesson in the Inventors Study and and them followed with everything related to space.
Science lessons with You Are An Artist include:
Animals
Birds
Sharks
Inventors
Moon Missions
Solar Eclipse
Solar System
Space Exploration
Nature Study (see below)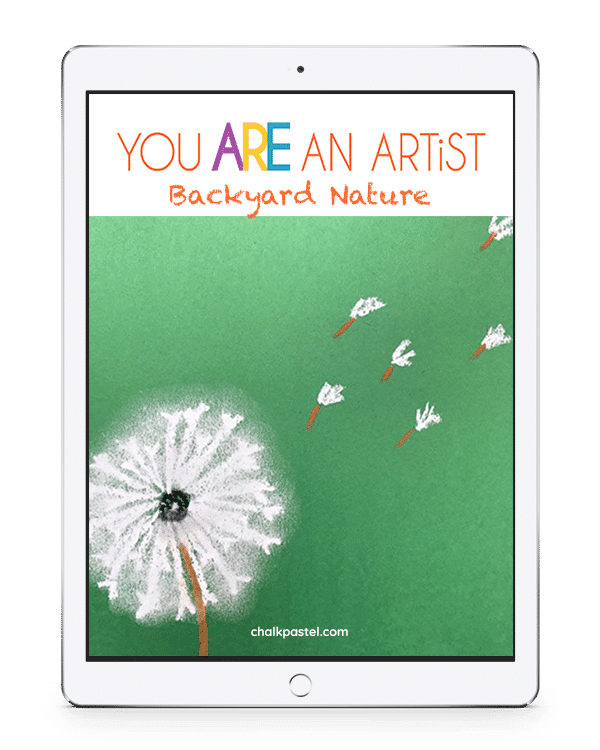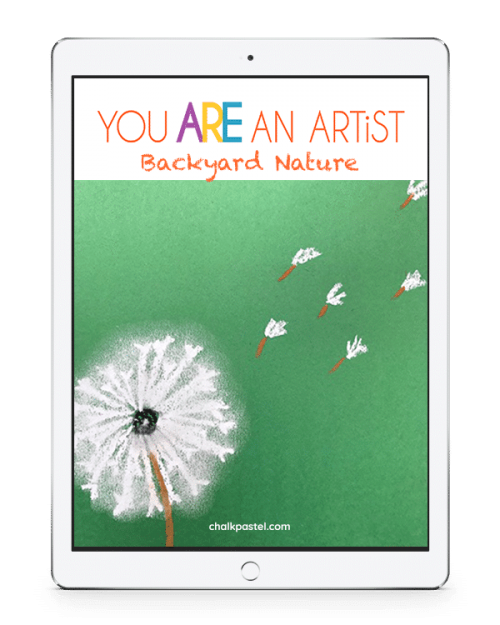 Nature Study
The relationship between the beauty of nature and the creativity of art expression is something that has been a wonderful part of homeschooling for us. You Are An Artist combines both with lessons like:
Backyard Birds
Backyard Nature
Forest Nature
Garden Nature
Pond Nature
Seashore
I Drew It Then I Knew It, Literature
I was thrilled to learn that You ARE An Artist also offers literature study. Literature can be a struggle for some kids who need more than just the written page to learn. Adding a hands-on, chalk pastel activity can make it that much more accessible. It certainly has for my son.
Options available for literature study with You ARE An Artist include:
Excalibur – Merlin
Shakespeare's Globe Theatre
The Swing – Robert Louis Stevenson
Charlotte's Web – E. B. White
Green Ember – S. D. Smith
Hundred Acre Wood – A.A. Milne
Tea Time (we often do this as part of a poetry study)
Seasonal and Holiday Activities
When I want something fun and a little different to help us learn about and celebrate certain events, You ARE An Artist has easy to plan and even easier to execute lessons.
These make for "special" lessons in our home:
Christmas
Easter
Thanksgiving
Fall
Spring
Summer
Winter
St. Patrick's Day
Martin Luther King, Jr. Day
Presidents Day
Even Shark Week!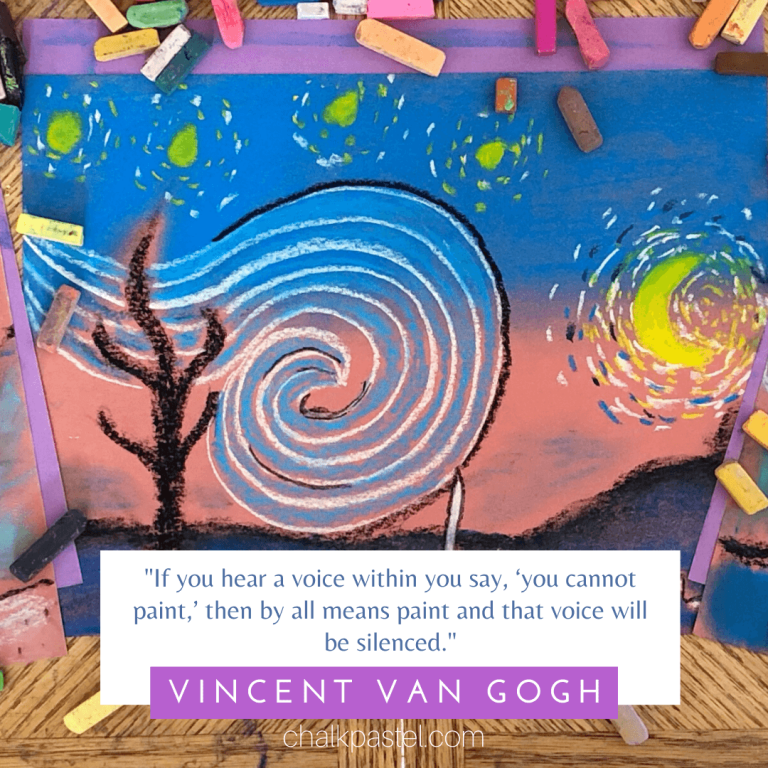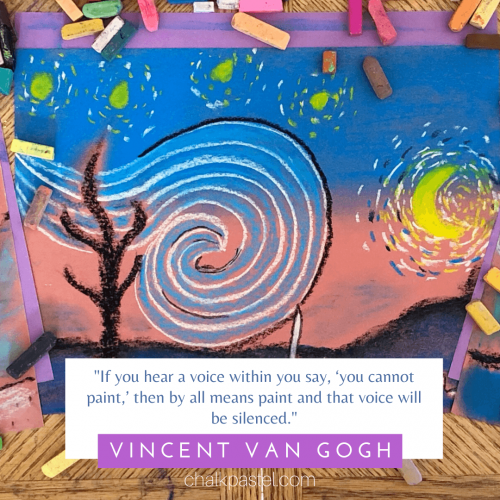 Art Classes and Study
If you are looking for accessible art classes and/or art study, You ARE An Artist offers so many options as well!
A Simple Start In Chalk Pastels
Art Techniques
Art Master Classes
The Art Of Essential Oils
The Gift Of Art – Gifts To Make And Give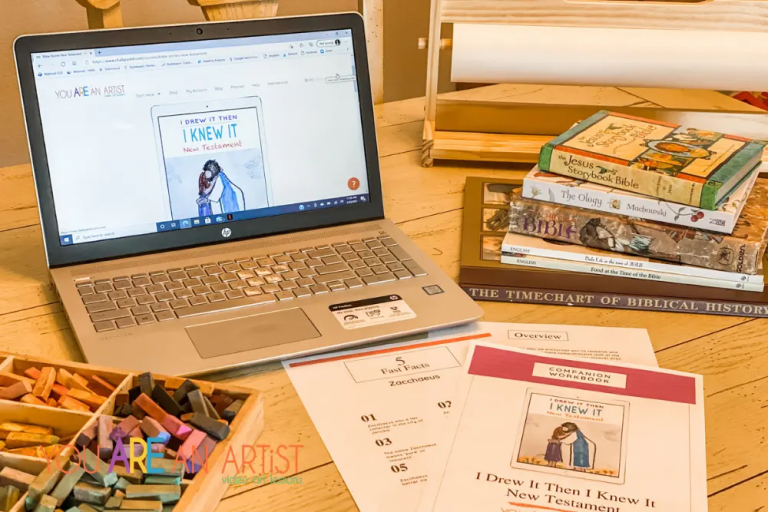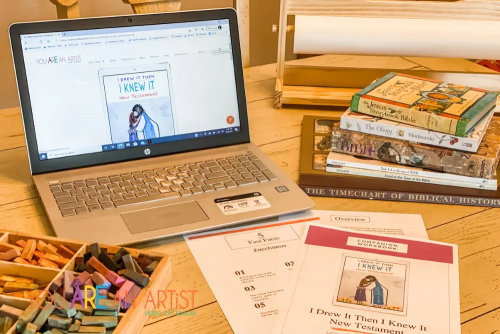 I Drew It Then I Knew It Bible Study
I love that You Are An Artist also offers a wide selection of Bible and religious study resources. I find their approach to be a wonderful way to teach the Bible.
Old Testament Bible Stories
New Testament Bible Stories
Hymns
Christmas
Easter
A Simple Start In Hebrew
Preschool Learning
I wish that when my boys were preschoolers, I had the You ARE An Artist lessons available! They are especially made for the younger artist and the options are perfect for a developing mind.
Preschool lessons with You Are An Artist include:
Preschool Art (includes shapes)
Preschool Spring
Preschool Summer
Preschool Fall
Preschool Winter
Preschool Barnyard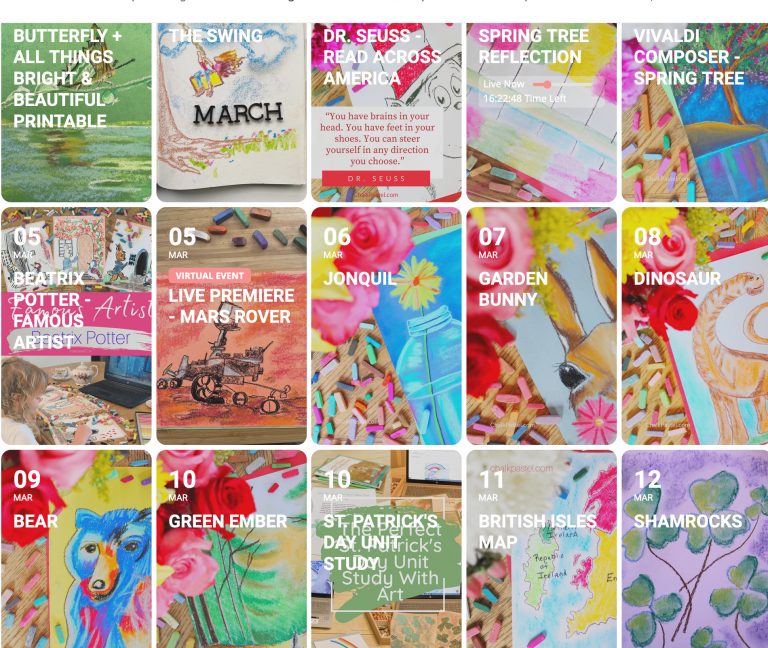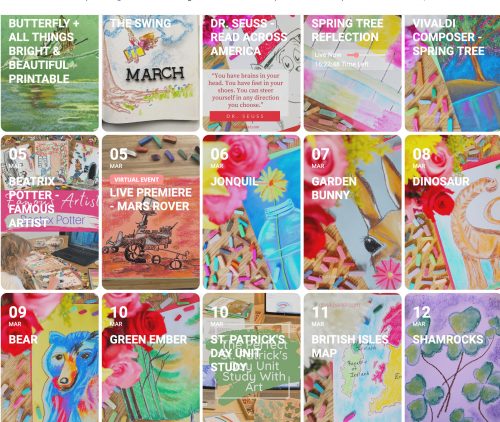 How To Use The You Are An Artist Clubhouse Membership In Your Homeschool
I want any curriculum that we use to work well for all our needs, and to be easy on me. You ARE An Artist easily satisfies both.
For example, my son is listening to the Harry Potter series for about the one millionth time on Audible. As we were discussing the plot and doing a mini-character study, I also pulled up a couple of the most relevant lessons available in my Clubhouse Membership.
With a simple click, he was engrossed in both a sorting hat creation (along with his favorite sorting hat quote as copy work) and a map of Great Britain.
It was an easy, but also incredibly effective way to extend the learning.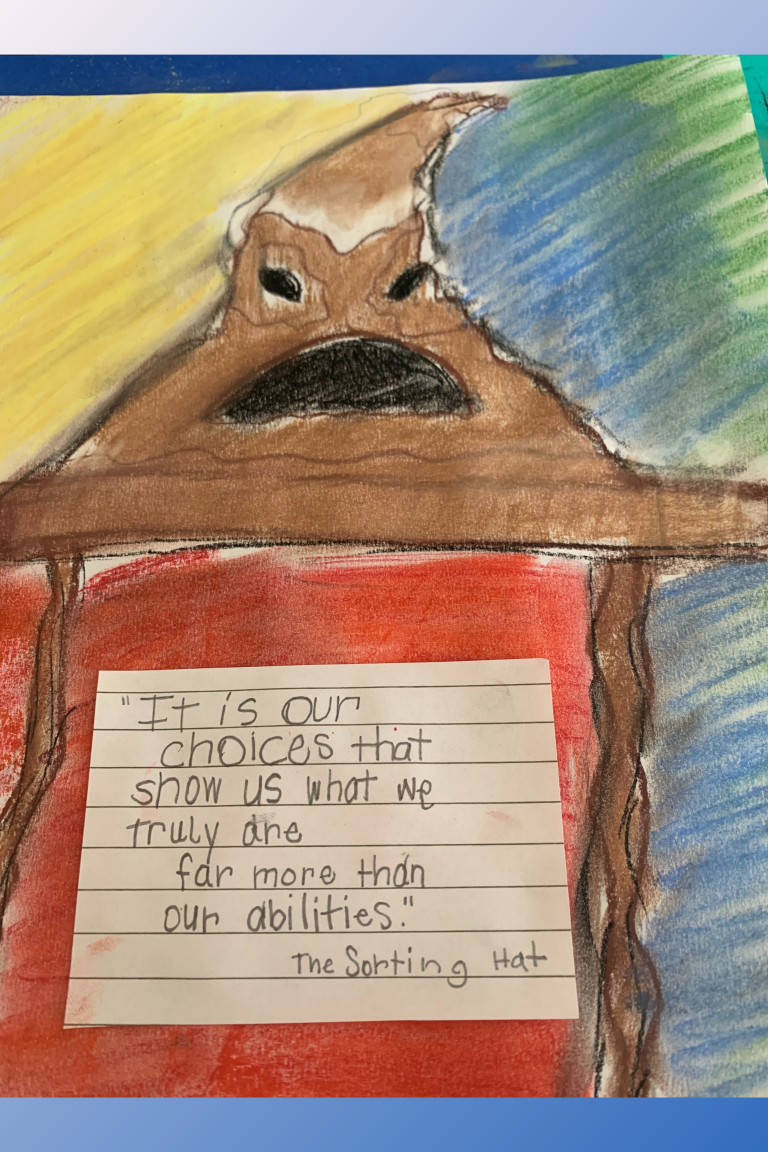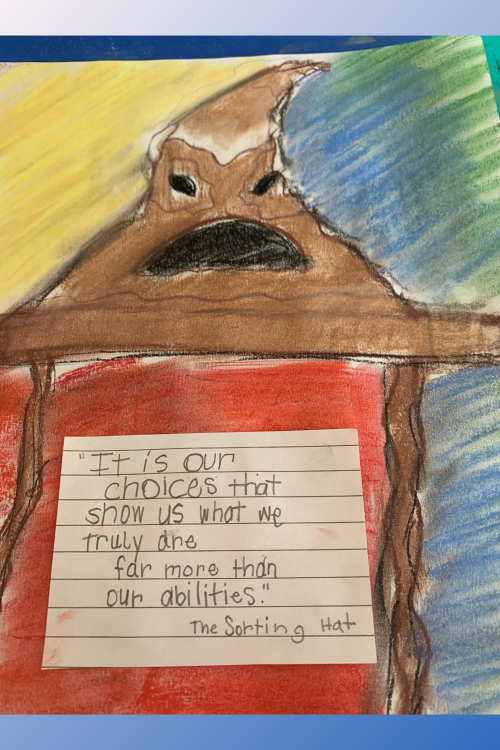 An earlier poetry study of ours, was just as simple.
The poem was even provided as part of the lesson. We simply printed it up, pulled Nana up on the screen, got to work.
We read the poem together.
We listened to the lesson and each drew our own Snowy Woods.
My son read the poem aloud to me on his own.
My son made fun of my crazy horse drawing.
It was one of the most productive lessons we've had together in a while and the best part is, it was super easy on us both! He practiced reading. We studied poetry together. It was a homeschooling win.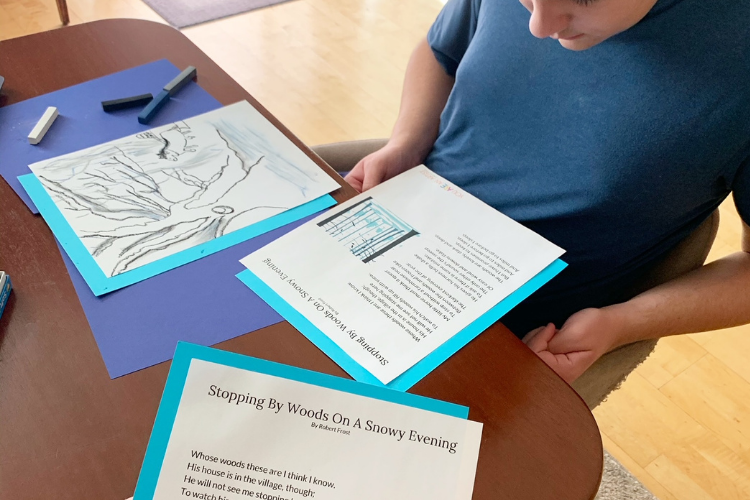 Try You ARE An Artist Homeschool Art Lessons For Free!
As you can see, I highly recommend the You ARE An Artist Clubhouse Membership. Hands-down, I find it to be worth every penny. You might also like Heidi's review of You ARE an ARTiST, here at The Curriculum Choice.
The good news is, you can try it out for free across multiple lessons! These sample lessons are available in many different subjects, so you can really experience how much You Are An Artist has to offer.
It's a great way to get to know the curriculum and see the difference it can make for your homeschool.