This year, we decided to add in more branches of language arts into our schooling. One of the things I felt we were lacking was vocabulary. I was thrilled to add in Wordly Wise 3000 (Second Edition), in which we are currently using Book 3. (As of the update of this post there is now a 3rd Edition)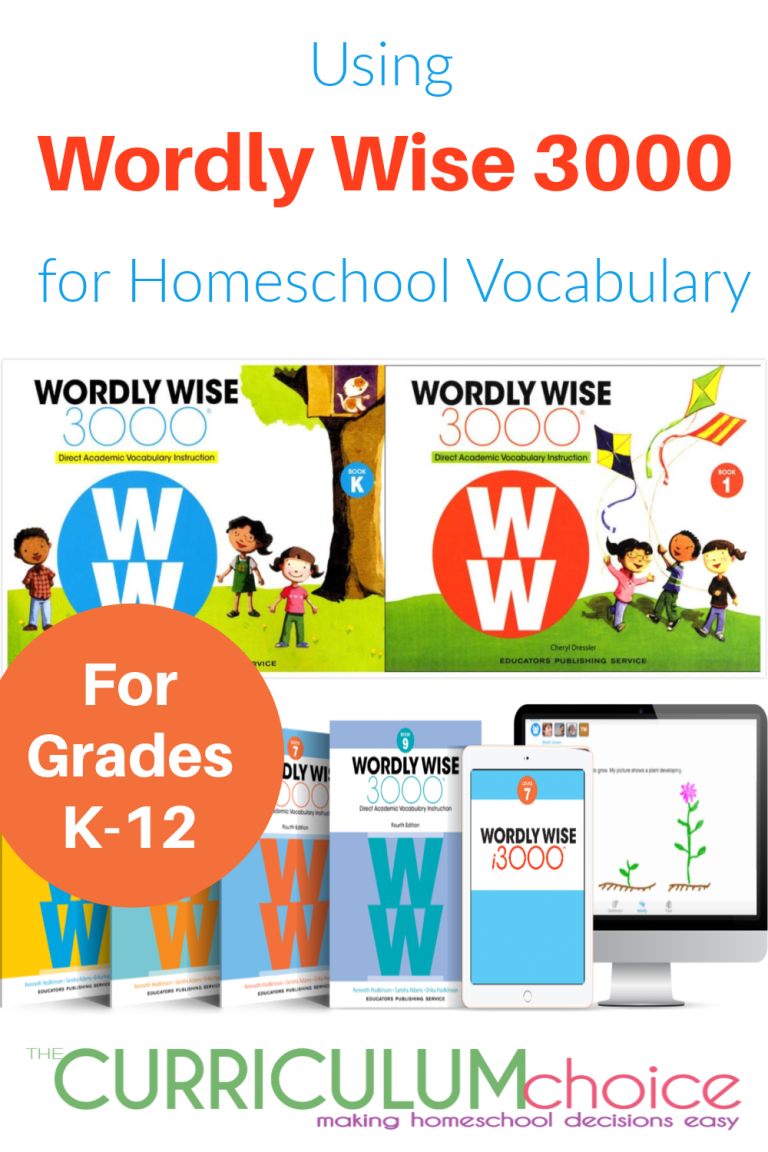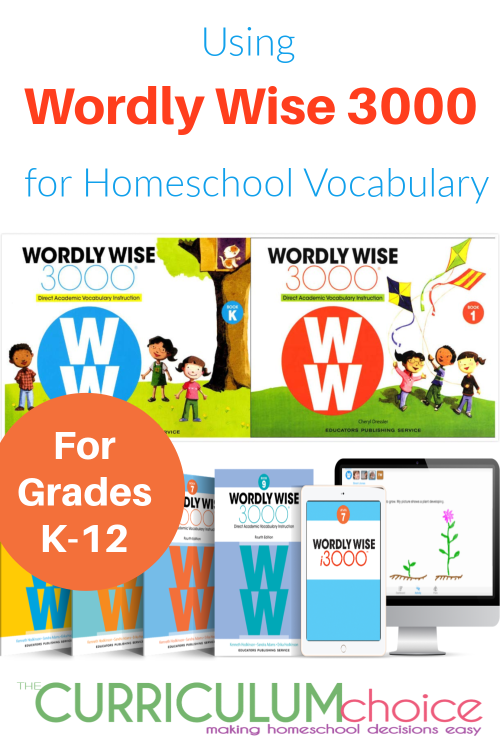 Wordly Wise 3000: An Overview
Wordly Wise 3000 is a vocabulary program for students in grades K-12. It provides direct academic vocabulary instruction to develop the critical link between vocabulary and reading comprehension.
Wordly Wise comes in both print and digital formats.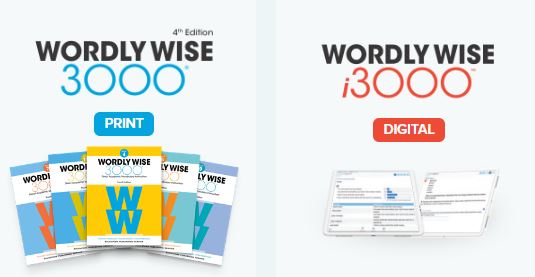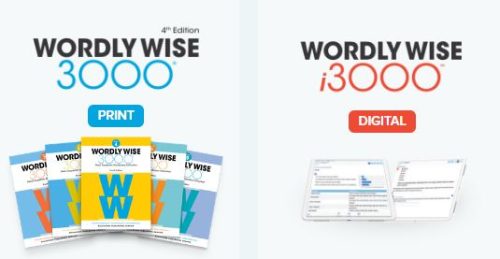 My Experience with Wordly Wise 3000 Book 3
While I can only speak for Wordly Wise 3000 Book 3, since it's all we have used, hopefully readers might chime in with any differences in other levels.
In Wordly Wise 3000 (Book 3), the general lesson make up is as follows:
It starts with either two or three pages of vocabulary words for that lesson. (Each vocabulary word lists the word, part of speech, definition(s), and a sample sentence that uses that word.)
Five to six exercises that work on identifying the meaning of the vocabulary words and applying them in a variety of manners
We are already sure that we will be continuing to use Wordly Wise 3000 next school year, and I will also introduce their lower levels to my daughter who will be starting kindergarten in the fall.
What I Like About Wordly Wise 3000: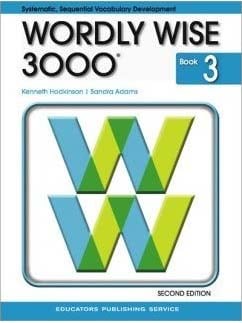 A variety of exercises – Because Wordly Wise 3000 uses a variety of types of exercises in the workbook to help understand and apply meaning, it can meet the needs of a variety of learners. From simple matching to reading it in passages to crossword puzzles, words are more easily remembered and applied.
Can be shortened – If we don't have time to do all of the exercises for a word list, I don't feel like I have cheated the kids if we do three of the exercises, instead of five, for instance. The kids still seem to get just about as much out of it. We just need that kind of flexibility sometimes.
Independent work – I have my boys (though they are one grade apart) in the same book, and I let them work together on Wordly Wise 3000. However, I rarely have to assist them. Directions are clear and easy for kids to follow. Also, because many exercises are the same format, they know what to expect when given directions.
Increased vocabulary – This is probably obvious, but since we are studying new words, they will often try to use some of their new vocabulary in conversation.
Appropriate Length – I sometimes stress when we can't finish a whole book in a school year. It may not be right, but if I plan that we can and then we can't, I practically get hives over it. With 15 lessons (each with 5 – 6 exercises), it is very possible to do this book in one school year.
Website – Though we haven't used the Wordly Wise 3000 website, there is one and there are review games for each lesson (and each book) on it! In writing this, I found that they also read aloud the word lists, which is perfect for struggling readers (especially those with learning disabilities).
What I Would Change:
Nothing – I like to try to highlight something I would change about a book or resource in a review, but I just can't think of anything at all! If I got very picky, I might say that I would prefer it to be spiral bound to allow for easier opening, but that's just picky.
I would definitely recommend Wordly Wise 3000 to friends who wanted to infuse vocabulary lessons into their language arts program.
More Language Arts Resources from The Curriculum Choice
~ Originally published May 2010, written by Angie. Angie is a university trained elementary and special ed teacher turned eclectic homeschooler.