After using Growing with Grammar for many years with my older two, I decided to give Soaring with Spelling and Vocabulary a try with my youngest. I really like the independent learning and usage set-up of the JacKris Publishing products so I figured Soaring with Spelling and Vocabulary would be just as great an option as Growing with Grammar.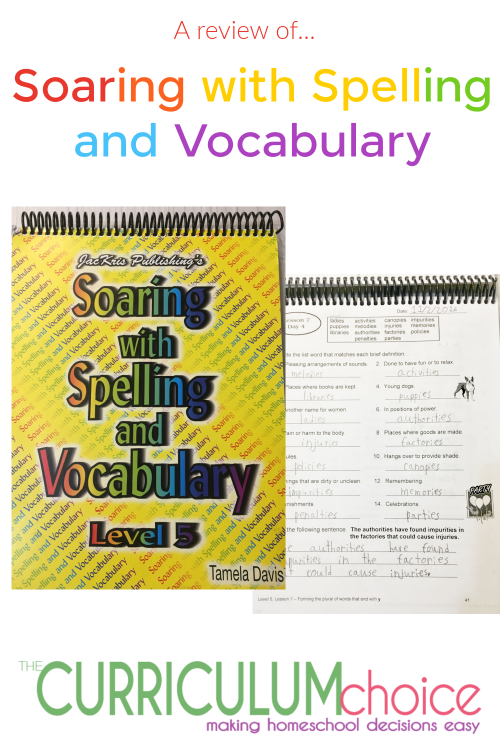 Soaring with Spelling and Vocabulary is a daily spelling program that includes eight separate grade levels of spelling/vocabulary work. I love the independent work nature of this program. Other than having to do the pre and post test with your student, Soaring with Spelling is set up for your student to learn independently.
Soaring with Spelling and Vocabulary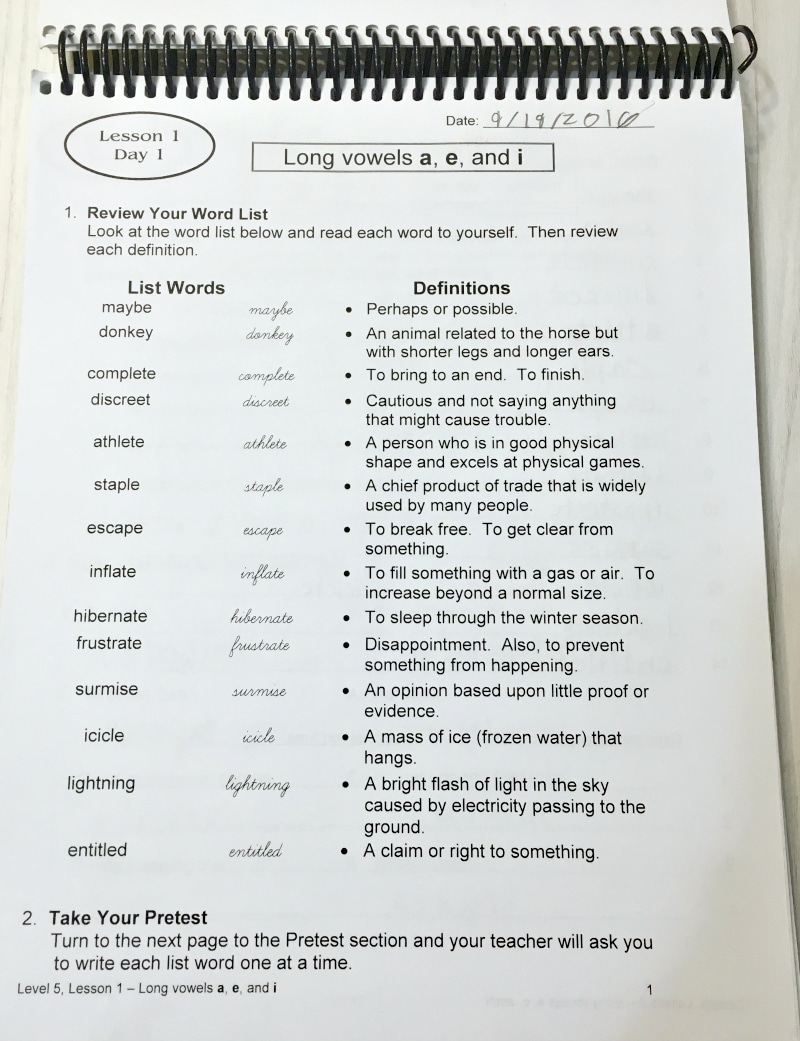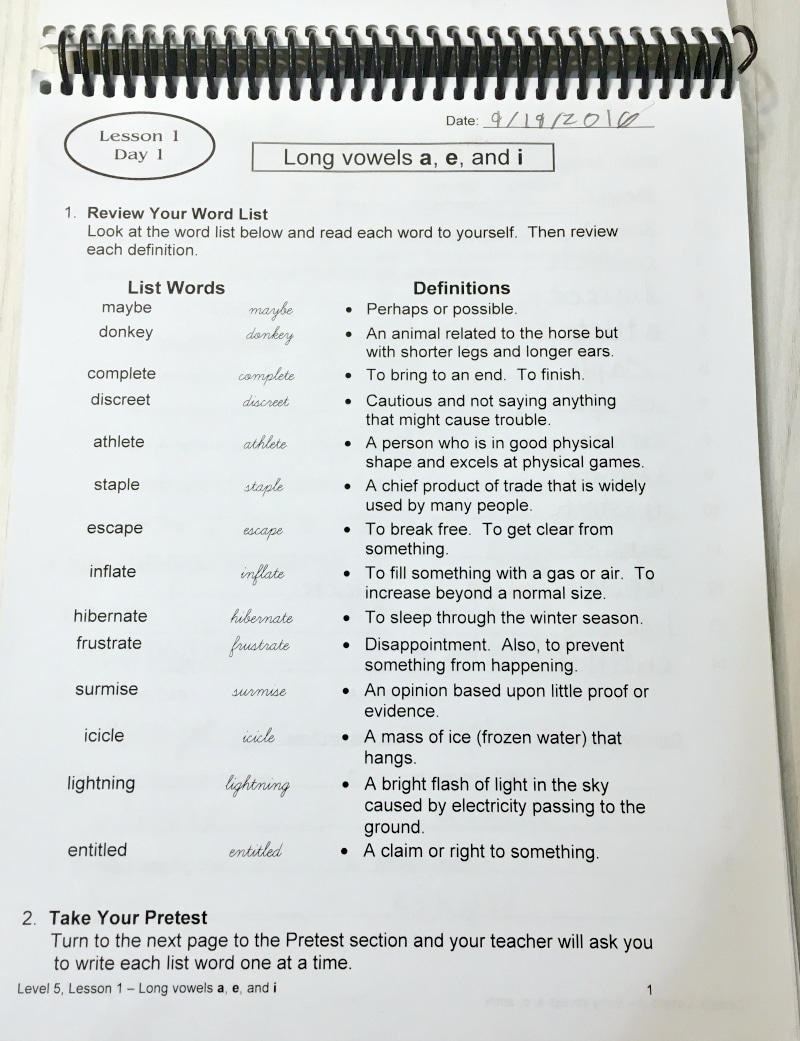 Weekly Schedule For The Program:
Day 1 – Pre-test
Days 2-4 – workbook exercises using the words and their definitions for that week
Day 5 – Post (final) test
The Nuts & Bolts of Soaring with Spelling and Vocabulary:
daily spelling and vocabulary practice
broken into 1 week units
built in review every 5 weeks
each lesson has room for "carry over" words that were misspelled in previous lessons to give the student extra practice with their troublesome words
the number of list words increase from 6 in level one up to 20 in level 8
top bound spiral workbook for ease of writing
answer key is separate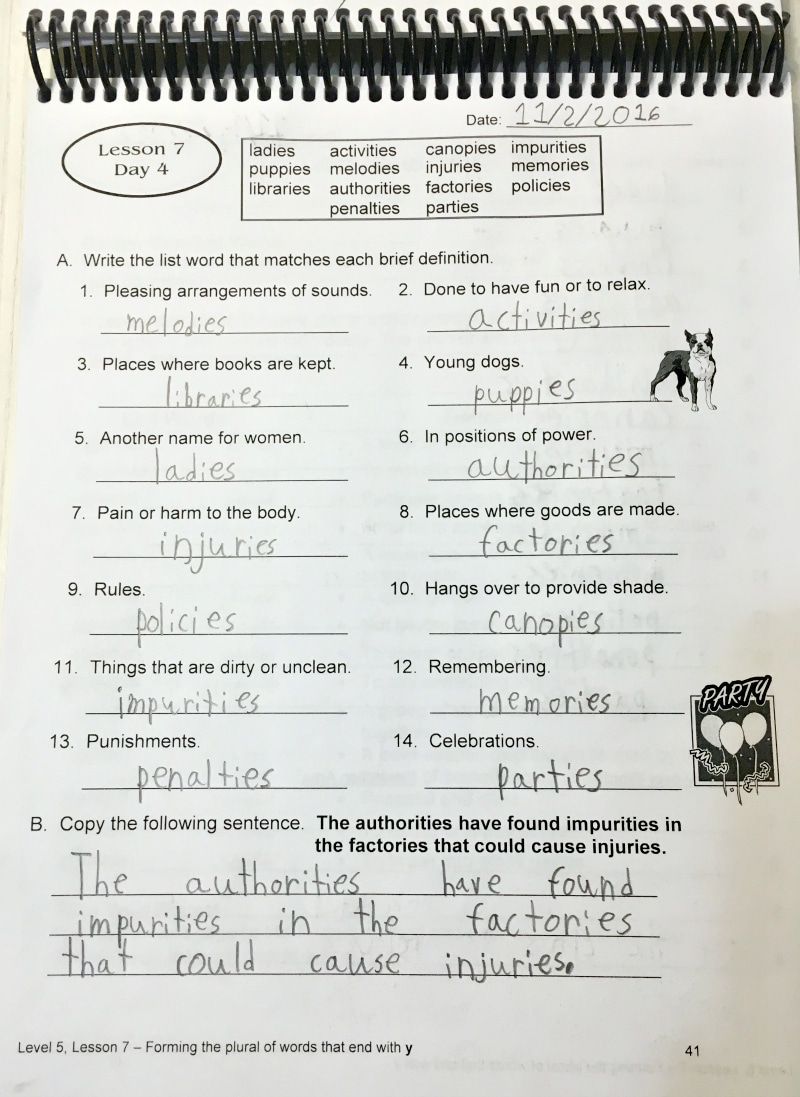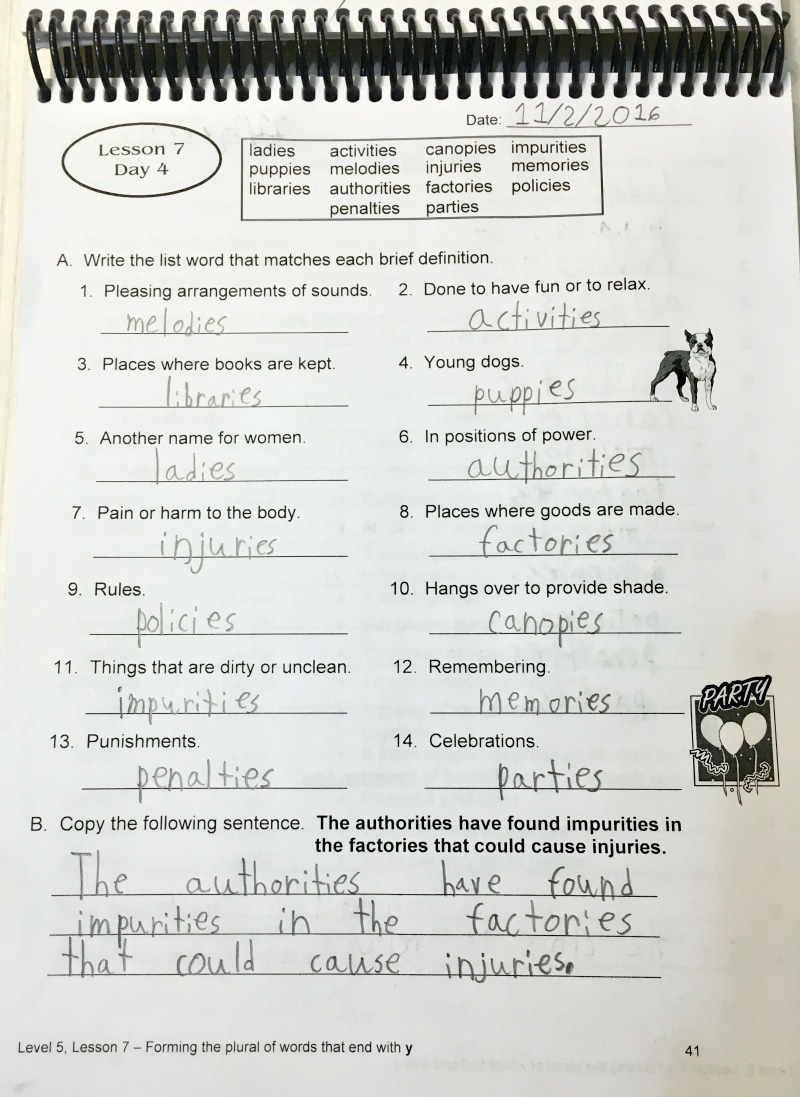 Practical Tips For Using Soaring With Spelling And Vocabulary In Your Homeschool
Have your child write everything in cursive. This creates built in cursive practice without the need for a separate cursive program. When my daughter got more proficient I let her choose to write cursive or print as long as she writes at least 5 words in cursive on the pre & post test each week.
If your child scores a 100% on the pre-test you can give them the option to pass on taking the final test at the end of the week.
Have your child use a separate notebook and write each spelling word in a sentence.
If you are busy and have other children around they can give the pre or post test. We take a picture of the spelling list on a phone or iPad for ease of giving the words to the student taking the test.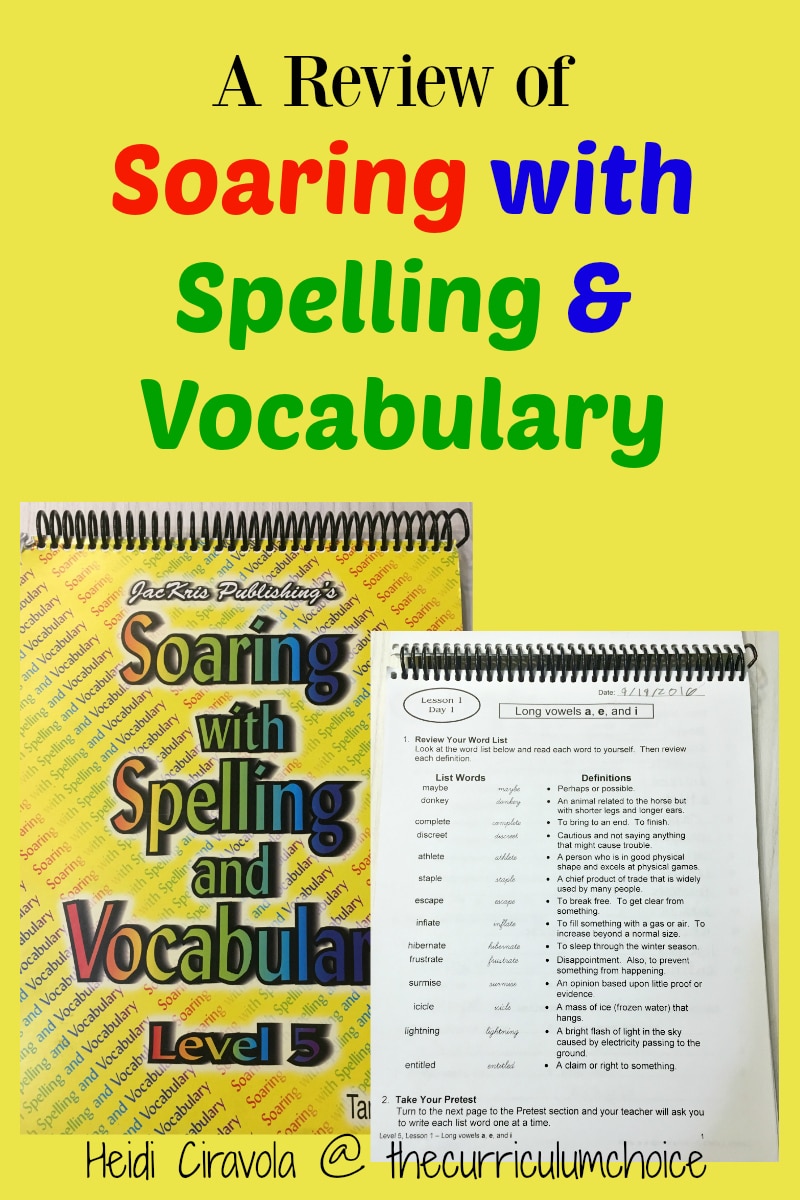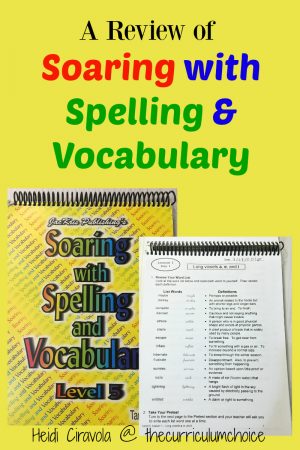 The only real con to using Soaring with Spelling and Vocabulary that I have ever really encountered is that I have been disappointed that it doesn't utilize some of the traditional spelling rules such as "I before E except after C." Sometimes it helps to have those little rules in your pocket for spelling help and it would have been nice if some of the weeks included these.
Other Curriculum Choice Spelling Reviews
~ Originally published December 2016 by Heidi Ciravola
Save