You may remember our love of Visual Latin? Our high schoolers are using it for their foreign language credits. Well, now Compass Classroom, the makers of Visual Latin, has a fantastic, new resource for you. WordUp! The Vocab Show. WordUp! is a zany new way to learn vocab from Latin & Greek roots!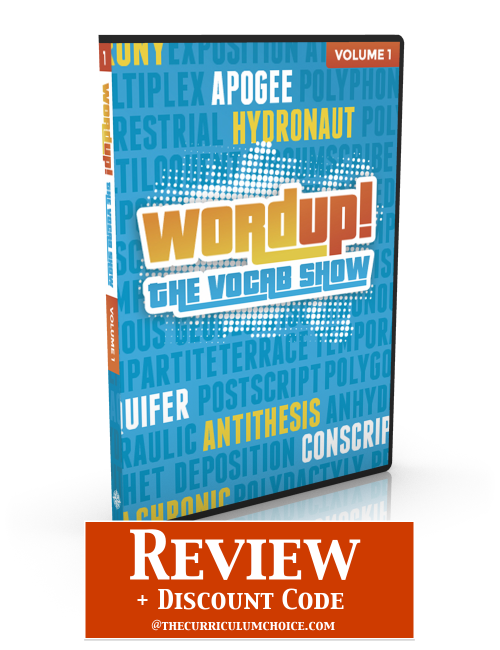 ~Don't miss the discount code at the end! We received these Compass Classroom WordUp resources in exchange for an honest review. All opinions are our own and we love this vocabulary study with all our ages. Please see our disclosure policy. The affiliate links included are for resources we absolutely love. If you purchase WordUp through our affiliate link, we will receive a percentage of the sale. Thank you for supporting The Curriculum Choice!

This overview video will have you wanting to learn Latin and Greek words too:

What is WordUp?
Being a student of Latin myself in both high school and college, I have seen so many times the benefits of Latin studies. Especially with high schoolers prepping to take SAT and ACT, we will take vocabulary study. Especially a fun one with a visual approach!
"Dwane Thomas of Visual Latin fame stars in a zany new show teaching Latin and Greek roots, as well as hundreds of English words. Utilizing a new approach to learning, WordUp! seriously expands a student's grasp of the vocabulary used in literature, science, and standardized tests."
What ages?
Though WordUp! is designed for ages 10 and up (which would include my eldest three children), when we turn on the Vocab Show, our youngest two come join in too.
What does WordUp include?
Each DVD or download set includes:
10 video lessons (12-15 min each)
20 Latin & Greek roots
200+ English words
Links to online Vocabulary Flashcards
(Multiple sets are planned. Set 1 will be shipping in October 2014.)
Episodes in Volume 1:
Water – Aqua and Hydra
Write – Scribo and Grapho
Earth – Terra and Geo
Many – Multus and Poly
Place – Ponere and Thesis
Time – Tempus and Chronos
Good – Bonus and Eu
See – Video and Skopeo
Throw – Iacere and Ballein
City – Urbs and Polis
How WordUp! Works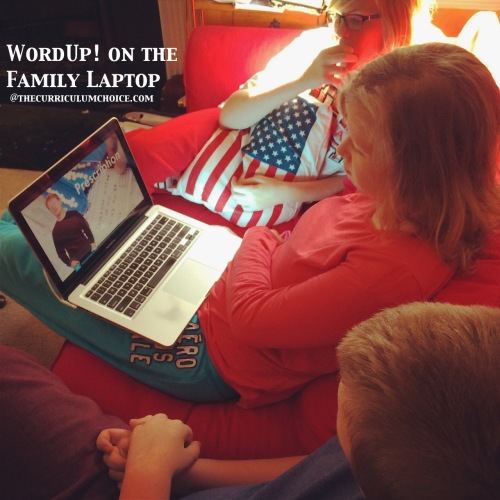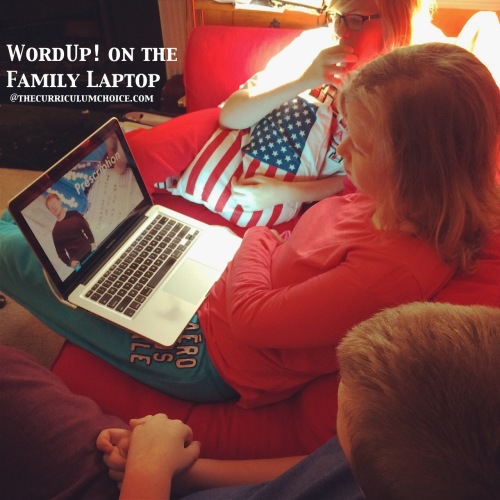 "Dwane Thomas does such silly stuff that it helps us remember Latin and Greek roots." ~ 11th grader
A typical lesson goes this way – it's as easy as one, two:
1. Watch a video lesson (approximately 15 minutes) – You can watch a sample lesson at Compass Classroom.
2. Use Quizlet Flashcards, Games and Quizzes for review and testing.
FREE for You – Download Two Free Lessons
Try it! We know you'll like it! FREE vocabulary lessons!

We already love Visual Latin and now Dwane Thomas has us laughing and learning even more! Even the roots of my favorite hydrangea.
You might also like:
Homeschooling since 2000, Tricia faces a daily dose of chaos with five children. She shares a mixture of art lessons, recipes and helpful homeschool habits at Hodgepodge. She and her husband, Steve are owners of The Curriculum Choice.