We hear it often, but what does it actually mean to be "tech savvy"? Cambridge dictionary defines it as one whom is well informed about or proficient in the use of modern technology, especially computers.
Growing up, few of my peers had experience with computers. My first exposure to the internet wasn't until I was in my final year of college. Today, tech-savvy individuals gain their first exposure to technology at home.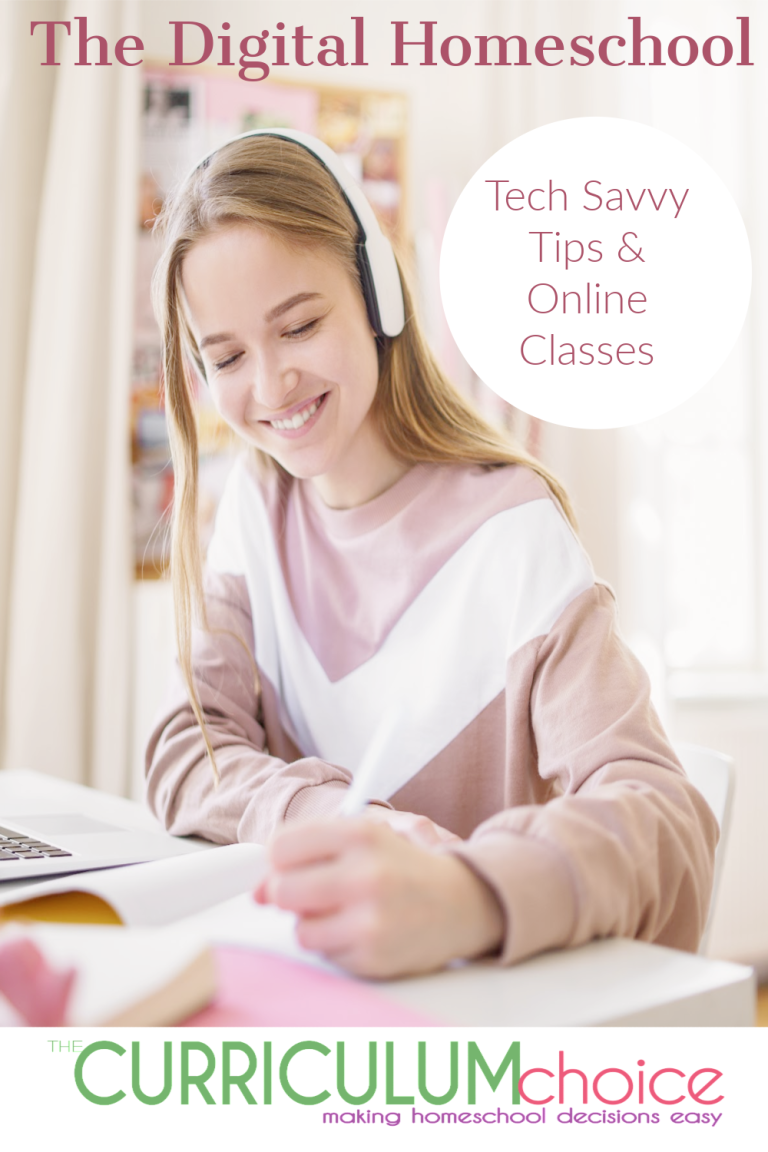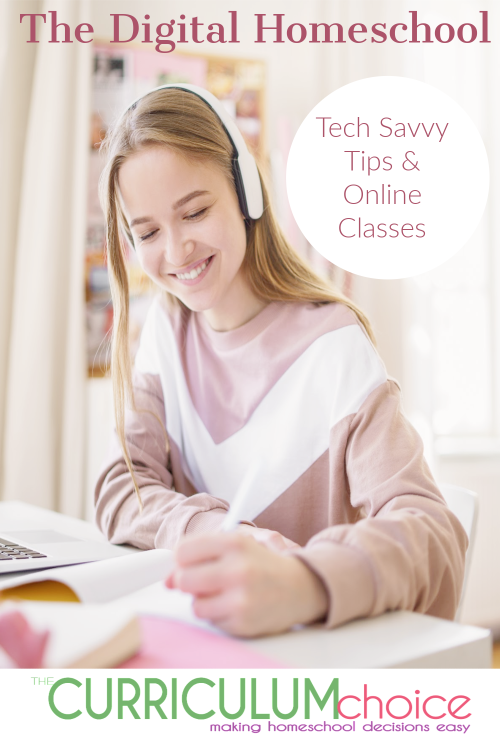 As homeschoolers, I think we could all agree that technology has made it easier to connect with others and share resources. Technology is in fact revolutionizing education.
There are a growing number of companies that provide diverse online educational opportunities for students around the world. Let's explore the diverse opportunities available and see how tech savvy homeschoolers are creating their own path.
DIGITAL HOMESCHOOL RESOURCES FROM THE CURRICULUM CHOICE ARCHIVES
Here at The Curriculum Choice we have shared many reviews of our favorite online resources. Be sure to browse the tabs above to find curriculum reviews for science, technology, and online courses. You might also enjoy these that we've selected from our archives.
This Homeschooling in the Digital Age is the third method in our series on Homeschool Methods. Here we will answer questions like: What is considered digital homeschooling? How can I use digital resources in my homeschool? Where do I find digital resources for homeschooling?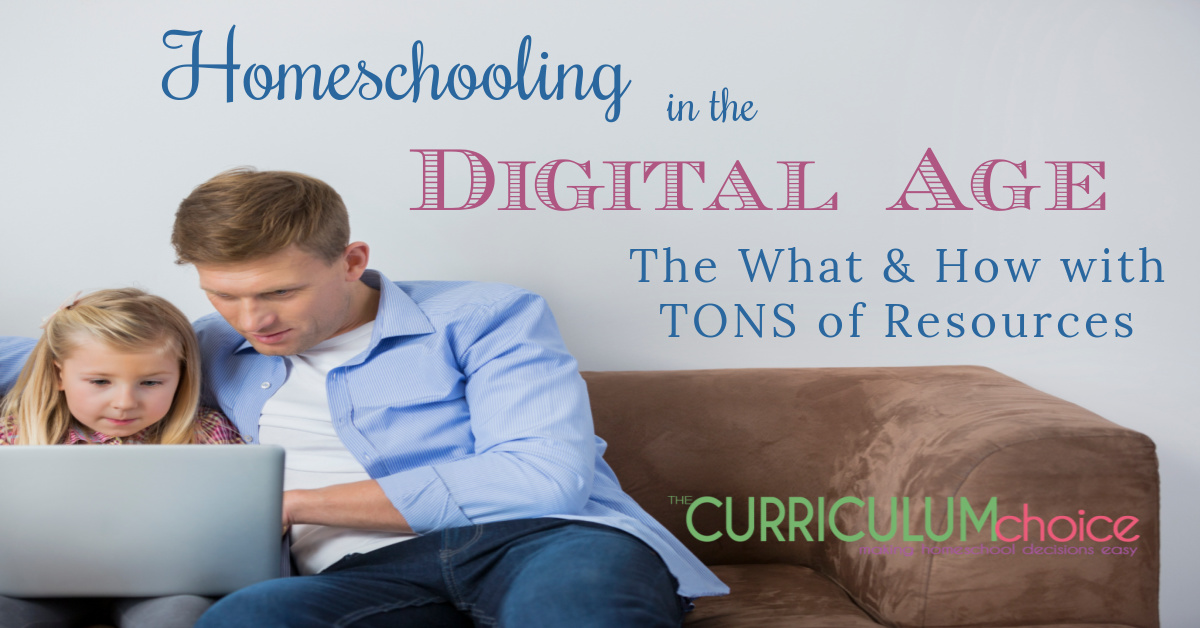 One of the most wonderful things about homeschooling is taking the show on the road. Heather shares with us the best tips for The Mobile Classroom.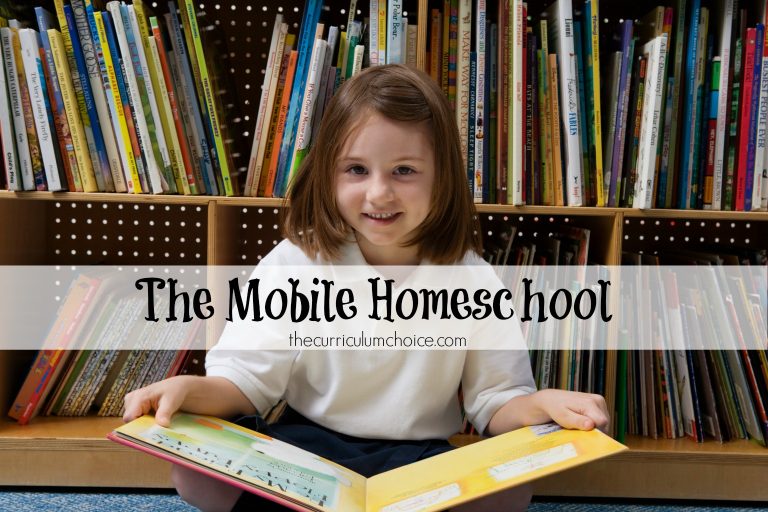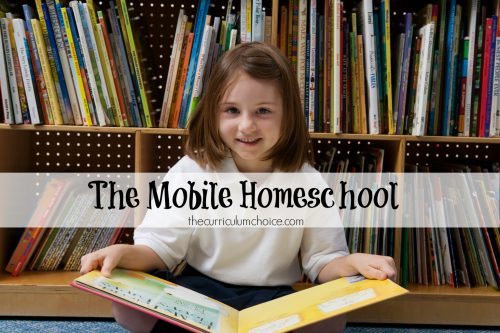 Kahoot!, reviewed by Eva, is a fun and engaging online tool suitable for a classroom or co-op setting. Users can take advantage of public quizzes on a variety of topics or create their own.
Heidi brings us along on Virtual Field Trips. Traveling is not always an option due to finances, scheduling, or even health conditions. Yet virtual reality and other tech innovations allow you to bring many destinations into your own home.
Heidi also bring us Homeschool Screen Time, tips on managing screen time and a collection of reviews of online homeschool curriculum.
ONLINE HOMESCHOOL CLASSES FROM CURRICULUM CHOICE AUTHORS
The Curriculum Choice authors have active blogs where they regularly offer ideas and experiences about their homeschool adventures. Below are their very favorite digital and technology based resources.
Eva @ EVAVARGA
Since my children were five years old, they have been working with a native speaker to learn Mandarin Chinese. Initially, they met in person however technology has enabled them to maintain their relationship for nearly ten years and through several moves.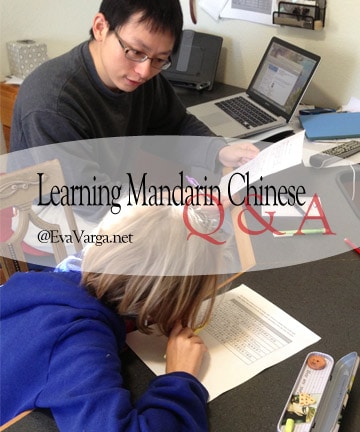 Two years ago, I started work with VIPKid, a company that matches native English speakers with students in Asia (predominately China). Here I share a reflection Looking Back on My Years with VIPKid.
Khan Academy is likely the most familiar online teaching tool known. You can find classes and tutorials in every imaginable topic. My daughter has used Khan Academy for coding, math, and most recently, digital animation.
Online classes are not just for kids though. There are a wealth of courses and materials available for adults providing both personal enrichment and professional development. I teach several courses for educators if you are interested in learning how to implement nature journaling or invasive species in the classroom.
Annie Kate @ Tea Time with Annie Kate
We have used various digital products in our homeschool over the years.
ALEKS is a very effective, infinitely patient math tutor that I wrote about a decade ago.
YouTube gives us access to all sorts of documentaries. Our favorites have been the BBC Historical Farm series which taught us about history as well as everything from fish farming and tin mining to British survival in World War 2.
In the last few years we have enjoyed some of The Great Courses. I have not yet written about them, but they are simply a large collection of adult-level courses taught by talented university professors. (Note that some of the professors involved are known to enjoy attacking Christianity, so beware which ones you choose.)
However, there is another side to all of this. Yes, digital products can help us homeschool, but they can also cause kids and teens great educational harm. I wrote about that in a recent series of articles: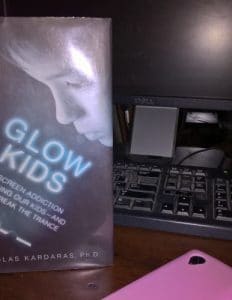 Glow Kids, Screens, and Education – a must-read for all homeschooling parents.
Screens and our Kids' Mental Health, With Tips for Parents – a must-read for all parents whether or not they homeschool.
Reflections on The Techwise Family – helpful thoughts about putting and keeping technology in its proper place.
Heather @ Blog, She Wrote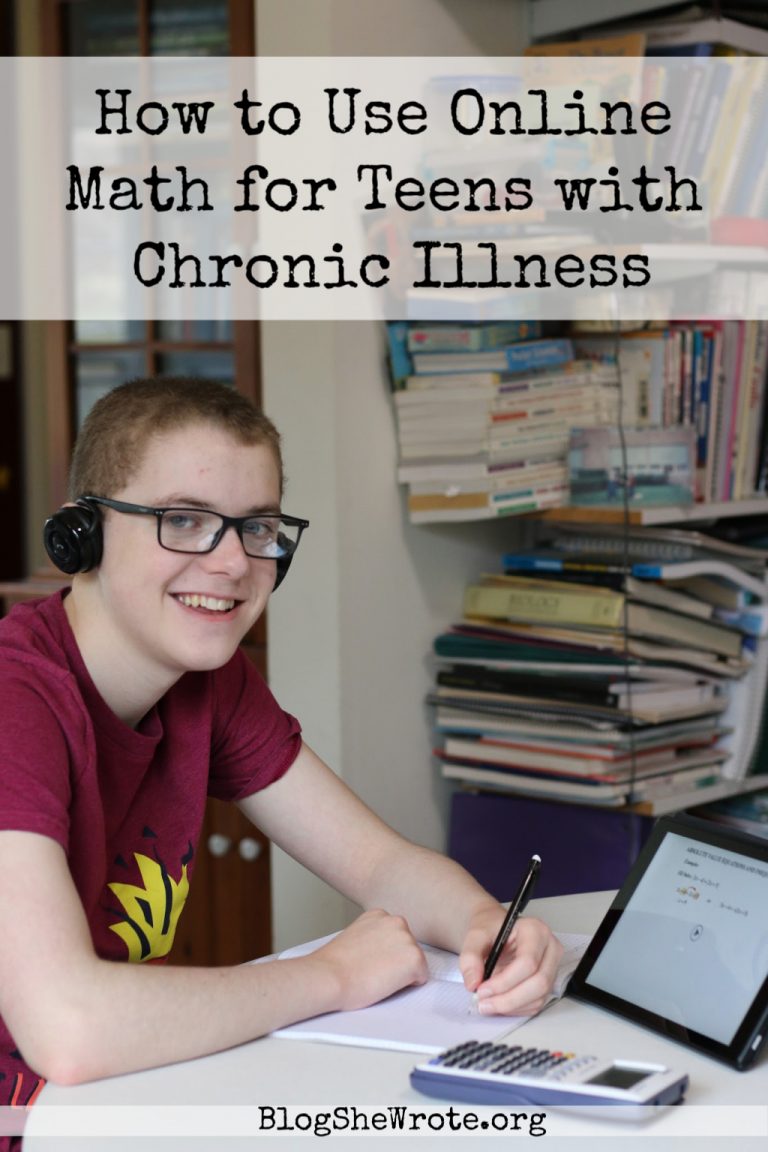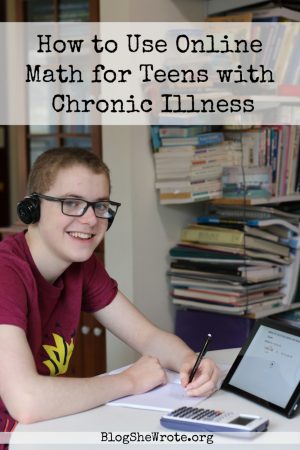 In our homeschool we use online courses sparingly, but we have had great experiences with the ones we've tried.
Have you heard of these programs?
Online Math for Teens with Chronic Illness– or anyone! Check out how we use CTC Math
Homeschooling High School Math with Mr. D– Such a great rapport with kids and so much extra help!
SAT & ACT Prep with Online Math Courses– These Mr. D six week bootcamps are the best!
How to Save on Homeschool Art Instruction– online art classes from Masterpiece Society
Tricia @ Hodgepodge and ChalkPastel.com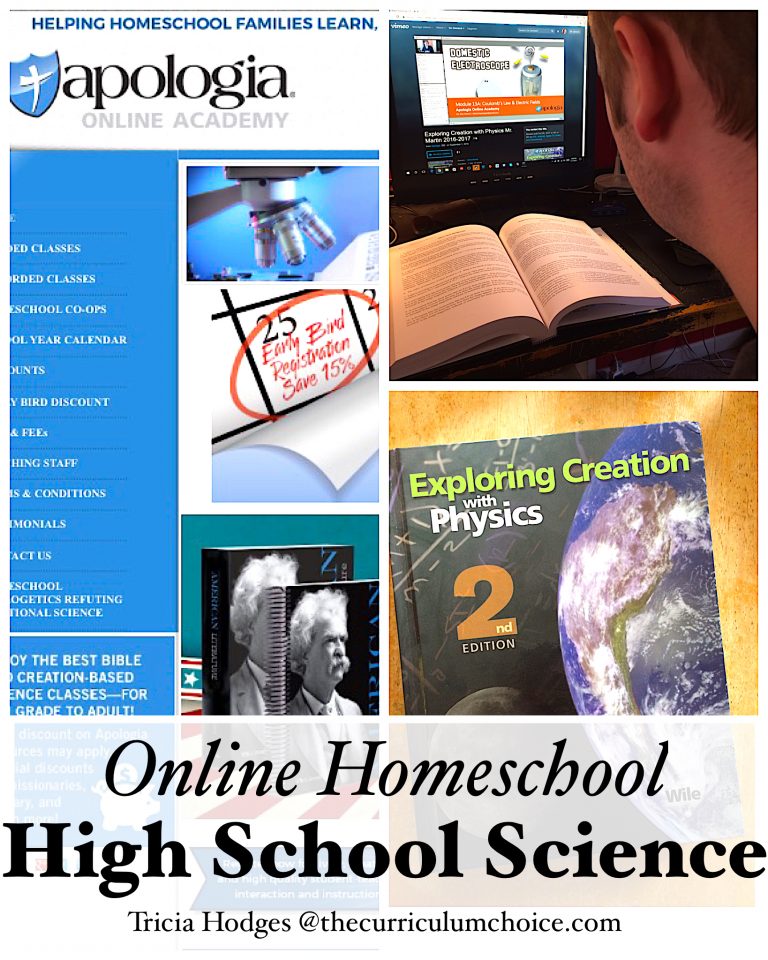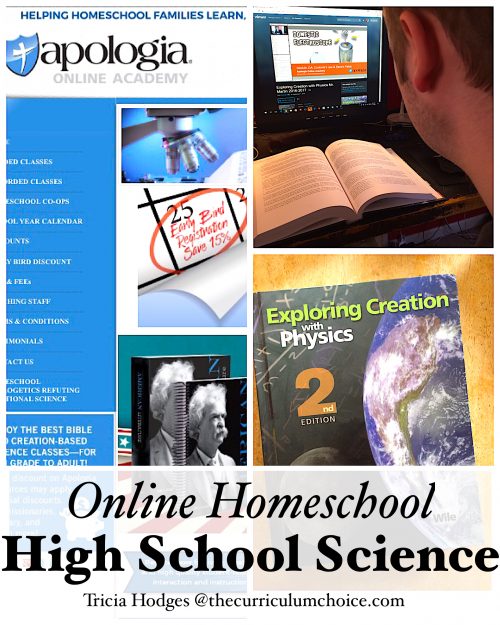 This might be you too? Apologia Online Academy has taken the "eeeek!" out of high school science (for me as the homeschool teacher) and has met my senior's science needs. Like my fellow authors, we have several digital homeschool curriculum favorites. Those are: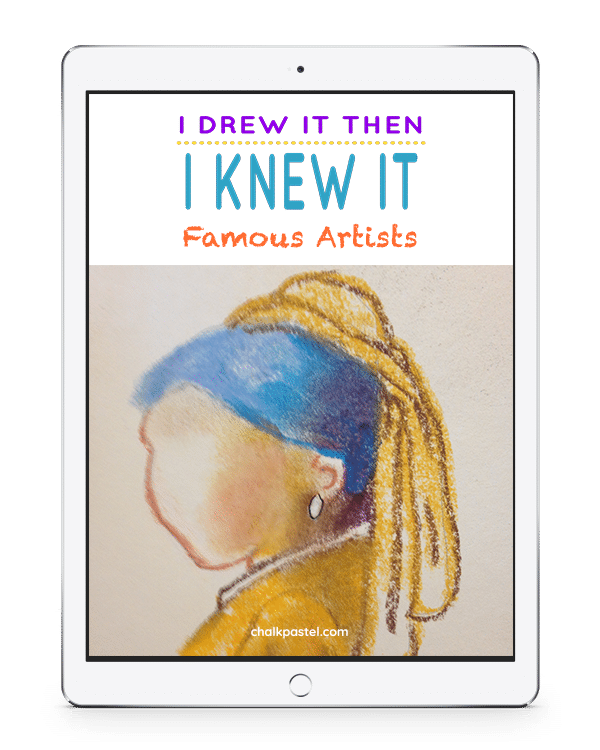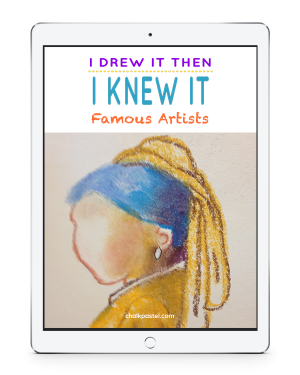 And, Nana's You ARE an Artist art curriculum is video based and designed to complement your homeschool learning with famous authors, history, science and nature lessons plus seasonal and holiday lessons too! Join us in the You ARE an Artist Clubhouse today!
DIGITAL HOMESCHOOL RESOURCES FROM THE ARCHIVES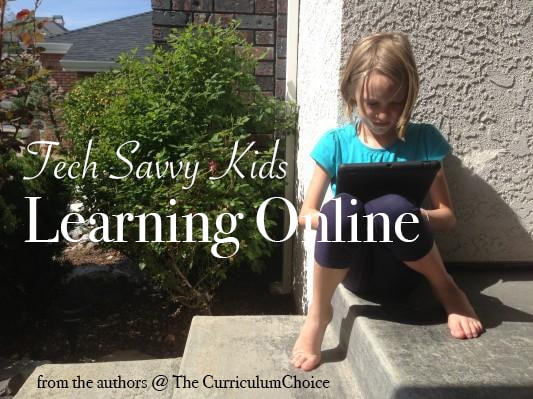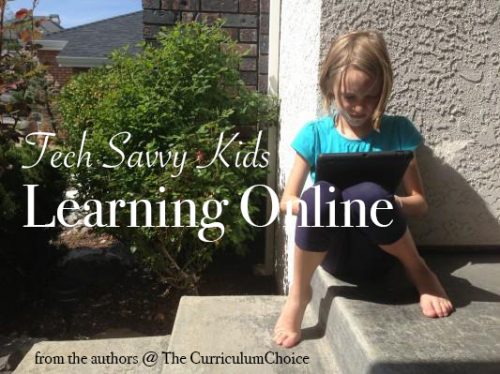 Feel free to browse these wonderful digital homeschool and online classes right here at The Curriculum Choice:
Did you know that our Curriculum Choice review team features a different homeschool topic each month? You can see what they have shared on various homeschool topics under Review Team Features.