When my husband and I decided to homeschool our children, I did what most new homeschooling moms do – I got online and started researching curriculum. Early on in my search I began to realize that there were many different methods of homeschooling.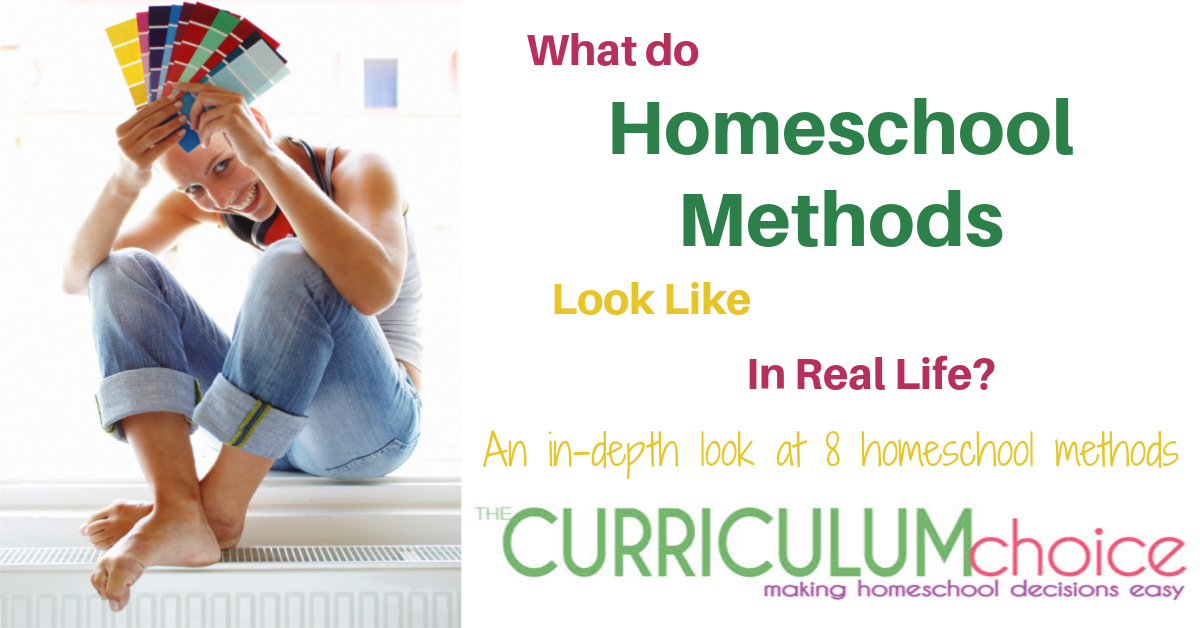 Up to that point, I honestly had not heavily pondered my own educational philosophy. I was simply trying to find a reading curriculum that would work well for my five year old son. As I began to read the vast amounts of online information about packaged curriculums, classical education, Charlotte Mason, unschooling, and a dozen other methods and philosophies, I soon became overwhelmed.
So You're Thinking About Homeschooling
Somewhere in my searching I stumbled upon a gem of a book titled, So You're Thinking About Homeschooling: Fifteen Families Show How You Can Do It.
I didn't know it at the time, but this book would prove to be an incredibly helpful tool in those early months of sorting out my approach to home education. Written by Lisa Whelchel, child star of the hit series Facts of Life and now a veteran homeschooling mom, So You're Thinking About Homeschooling takes you on a delightful tour of fifteen different families' homeschools.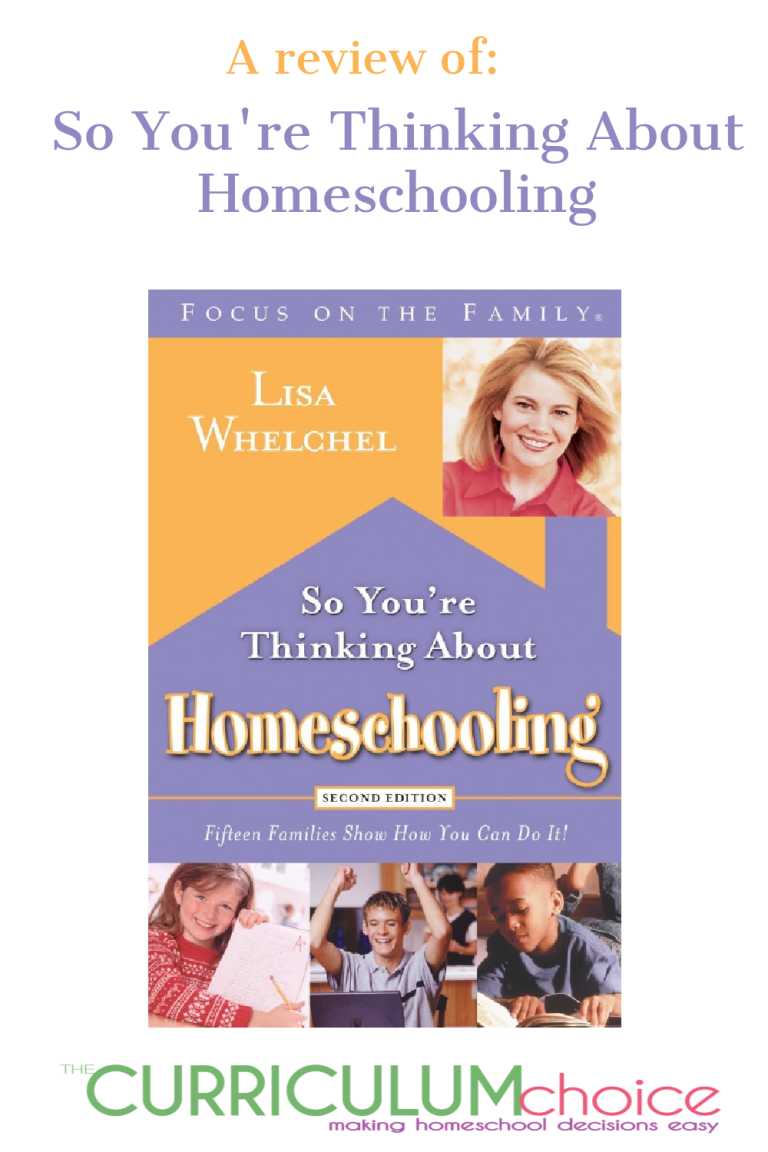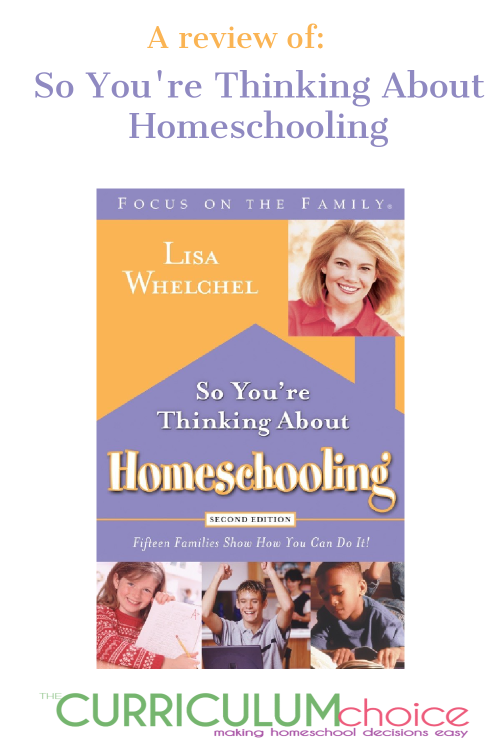 Each chapter covers a different type of homeschool or educational philosophy and is written as if you're having a conversation with another homeschooling parent right in their own home. You'll meet moms (and at times, dads and grandparents) from almost every approach imaginable:
Charlotte Mason
classical
traditional
unit study
delight-directed
and the list goes on!
You'll also hear from families in unique situations, such as:
grandparents who are homeschooling their grandchildren
a mom whose son has ADHD
a family who lives and travels in their motorhome
a single mom
a large family with children of many ages
a military family
and many others!
No matter what their approach to homeschooling, each "character" has a positive, can-do attitude toward your ability to educate your children at home.
Mrs. Whelchel's writing style is warm and encouraging as well as informative. Each chapter stands alone, so you can pick it up and read one family's story in just a few minutes. You'll come away from this book with a good understanding of the many different ways people approach their children's education. Even now in my fourth year of homeschooling, I occasionally turn to this book to soak in a few moments of encouragement.
So You're Thinking About Homeschooling is available through many online book distributors and can often be found in public libraries. I hope that you'll enjoy it and benefit from it as much as I have.
More Homeschool Encouragement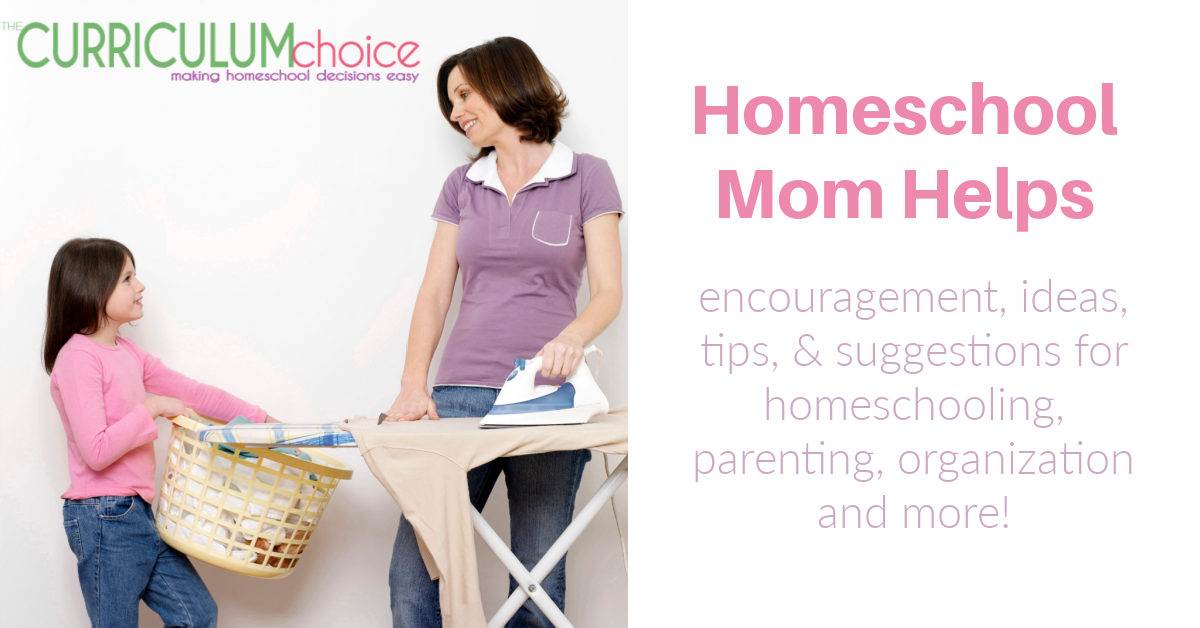 ~ Originally posted September 2009, Written by Shannon, who can be found blogging about her own family's homeschooling adventures at Song of My Heart.