My son loves to study history, especially early American history, but he does NOT like to practice handwriting. The physical act of handwriting is challenging for my son because he has dysgraphia.
Many students fine-tune their handwriting skills at a young age, but due to my son's writing challenges he continues to practice handwriting daily. As he grew older it was important for us to find copywork that was interesting and meaningful.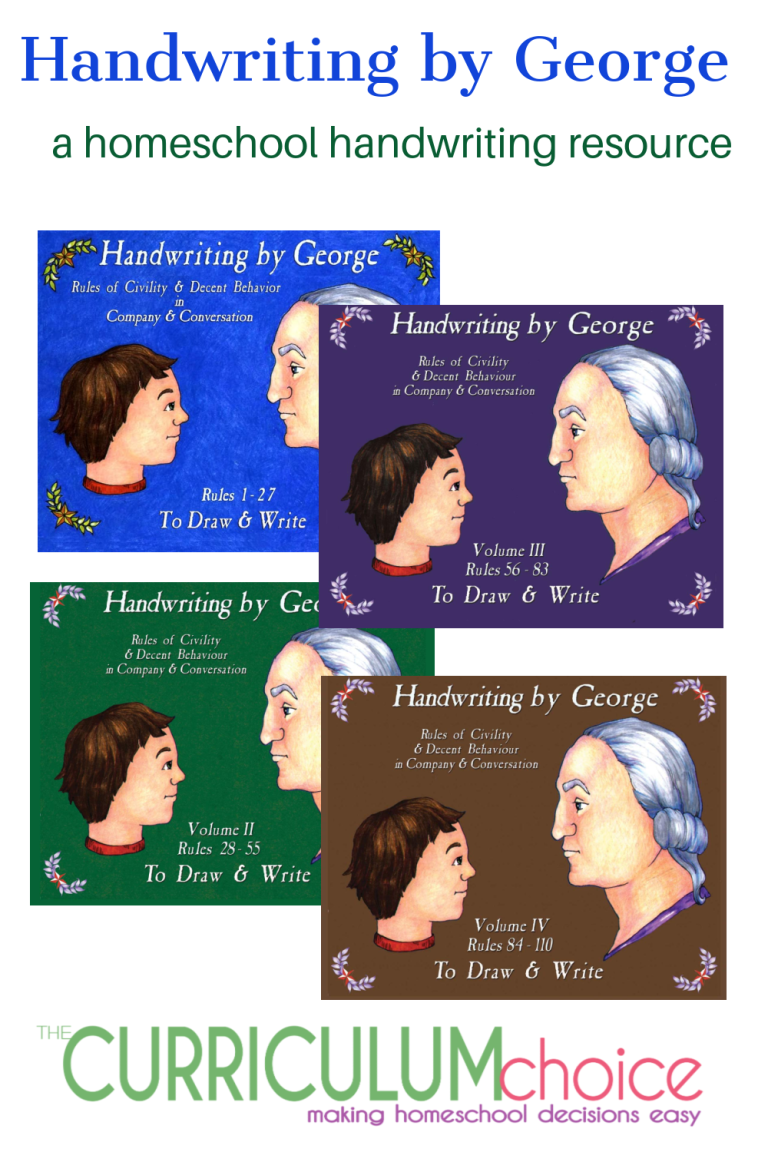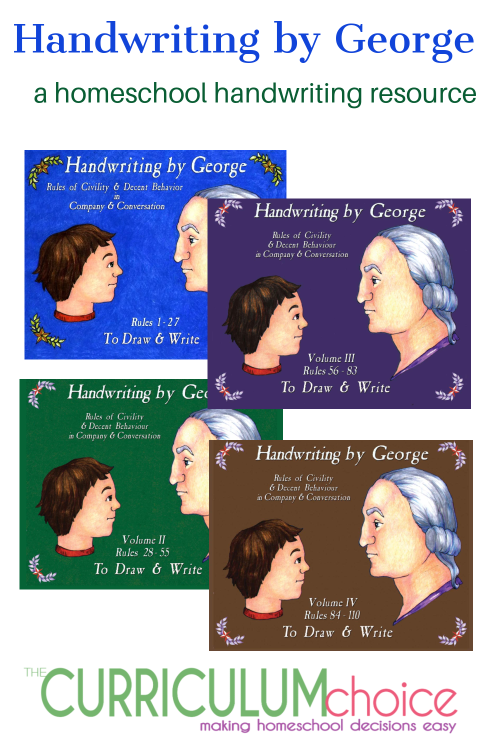 Handwriting by George For Your Homeschool
The solution for us was Handwriting by George: Rules of Civility & Decent Behavior in Company & Conversation by Greenleaf Press.
Inspired by George Washington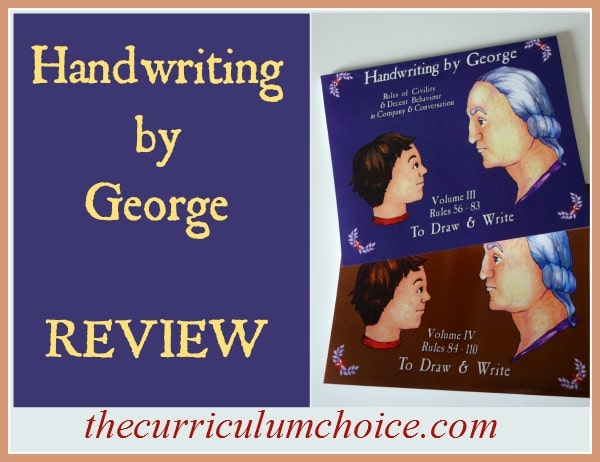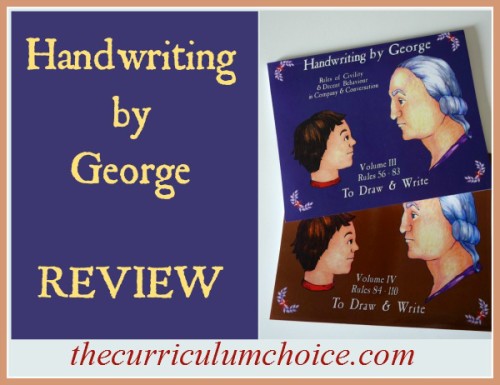 When George Washington was a teen he copied "maxims for polite behavior" into his school books. In total Washington had 110 Rules of Decency and Civility. It is believed Washington recognized these as appropriate behavior for a gentleman and they influenced his own behavior throughout his life.
Here are a few examples of Washington's rules:
"Put not another bit into your mouth till the former be swallowed. Let not your morsel be too big for the jowls."
"Associate yourself with men of good quality if you esteem your own reputation: for 'tis better to be alone that in bad company."
"Put not off your clothes in the presence of others, nor go out of your chambers half dressed."
What's Included In The Handwriting By George Series
The Handwriting by George series includes 4 volumes (each containing approximately 27 rules).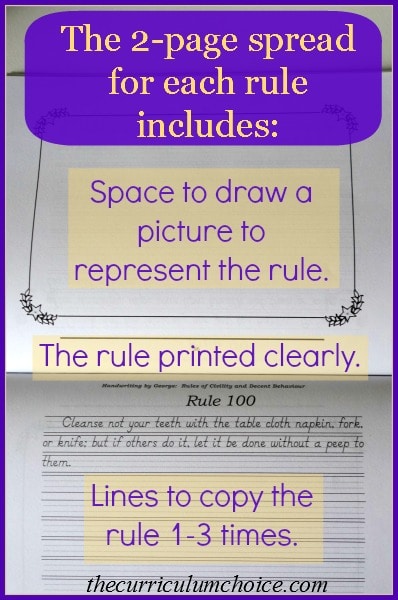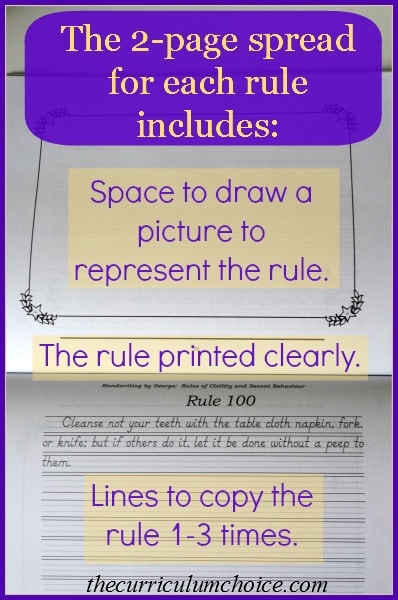 Summary Of Handwriting By George
Copywork for a variety of ages – This program can easily be used by children in elementary and middle school.
Drawing encourages creativity – Drawing a picture helps your children think about what the rule means and the situations in which it would apply. My son typically does not like to draw, but he actually had a lot of fun with this part of the program, drawing George Washington in some funny situations as he attempted to bring these rules to life.
Discussion starters – We talked about the words themselves – the differences in language and grammar usage during Washington's time vs. today. We also discussed the etiquette lessons contained in each rule — why the rule would have been important in Washington's time and application to today's world.
Where to find Handwriting by George
Handwriting by George books are available from Greenleaf Press.
Volumes 1, 2, 3 & 4 are offered individually for $4.95 for the eBook or $9.95 for the print version
If your child struggles with writing you might want to read my post about How I Teach Writing to My Child With Dysgraphia for even more ideas.
~ Originally published March 2014, written by Susan. As a veteran educator, Susan is always looking for new ways to bring learning to life for her family. Her family's favorite subjects to study together are history, geography, and literature.