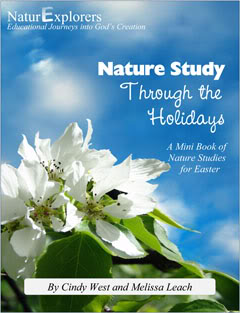 "Let them once get in touch with Nature, and a habit it formed which will be a source of delight through life. We were all meant to be naturalists, each in his degree, and it is inexcusable to live in a world so full of the marvels of plant and animal life and to care for none of these things."
– Charlotte Mason
My family and I were privileged to enjoy this Easter study last year. We plan to enjoy parts of it again this Easter.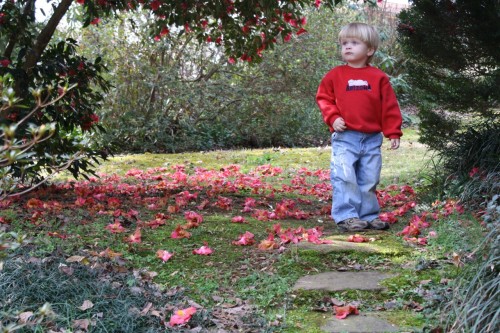 You can focus on the Easter story over the course of a week, a month or longer – using this ebook study in the way that best suits your family. Authors Cindy West and Melissa Leach say, "Our hope is that you will read a selection from the Bible…then get outside to find sweet signs of the Author."
Included are:
Bible references for the Easter story
Hymn list for the Easter season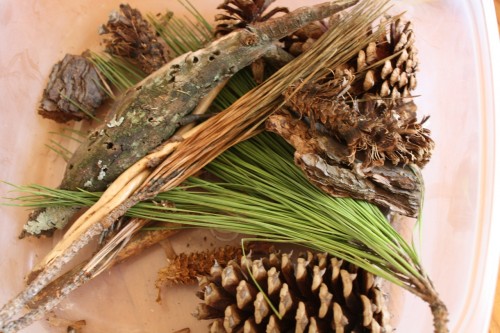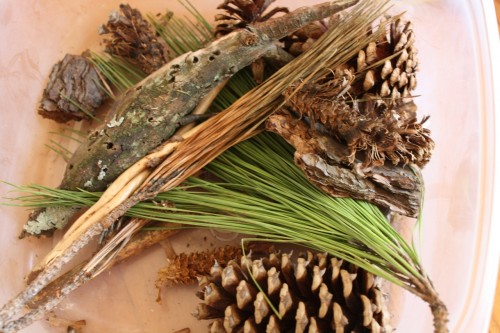 Nature ideas/walks organized to compliment:
Palm Sunday
Sweet Fragrances
The Passover
Mount of Olives
Black Friday
Burial
Resurrection
Traditional Easter Studies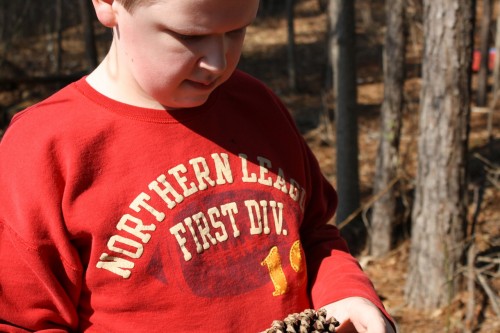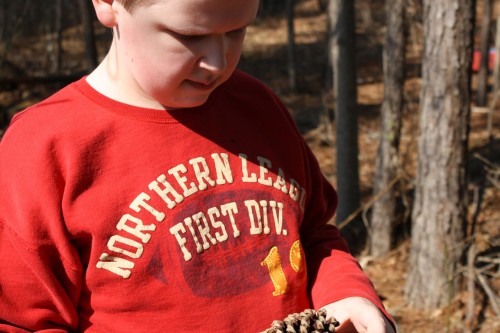 Within each section above, the following is included:
Suggested books to accompany the topic study.
Ideas and suggestions for nature study. (For example, while studying the mount of olives it is suggested you go on a hike over a hill. On a scavenger hunt based on the jelly bean prayer – you and your children spend time finding something in nature to represent all the colors mentioned in the prayer.)
A notebooking or sketching page to complete a follow up activity.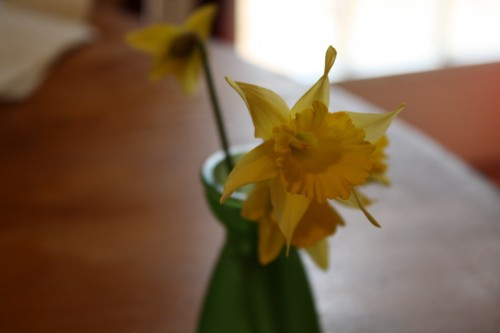 Bonus features:
Where to Study Nature: offering encouragement for those living in cities to find parks plus simple 'get out in your own backyard' motivation.
Gearing up and Being Safe: From using common sense and having a healthy fear to 'leaves of three let them be' and a list of suggested backpack gear.
As a teacher I found this Easter Nature Study through the holidays to be easy to reference and use right then. All the ideas were compiled for me in one spot. The notebooking pages – I only had to print out. All I needed to do was add some books – and for the children to catch my enthusiasm.
Easter Nature Study Through the Holidays is a mini unit study available for $5.00. Visit Shining Dawn Books to learn more about any of the full-length nature studies.
Nature Study Through the Holidays Easter Mini Unit is 32 pages with seven full-color notebooking pages.
You can view a sample of this ebook at Shining Dawn books here.
A seasonal unit study such as this is a refreshing change up in routine for us. This mini book of nature studies for Easter helped us hone our senses, prompted us to get outside – and opened our eyes to His love for us!
What better way to welcome the Easter season?
~Tricia has been homeschooling for over a decade. She faces a daily dose of chaos teaching five children. She contributes a blend of writing at parenting, frugal living and homeschool sites as well as her own daily Hodgepodge.