These lovely homeschool nature studies for Easter are a fun and hands-on way to celebrate the resurrection story. Nature studies for Easter can help hone our senses, prompt us to get outside – and to open our eyes to His love for us!
With an Easter nature study, you can focus on the Easter story over the course of a week, a month or longer. Whatever best suits your family.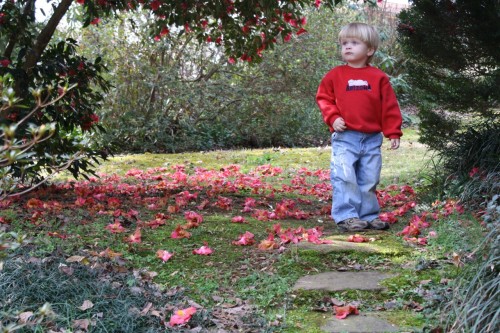 Homeschool Nature Studies for Easter
Here are some more wonderful nature study resources.
Good Friday Garden and Choosing a Tree – And while it's a good practice to wait until Good Friday because all danger of frost has past, we've discovered another significance.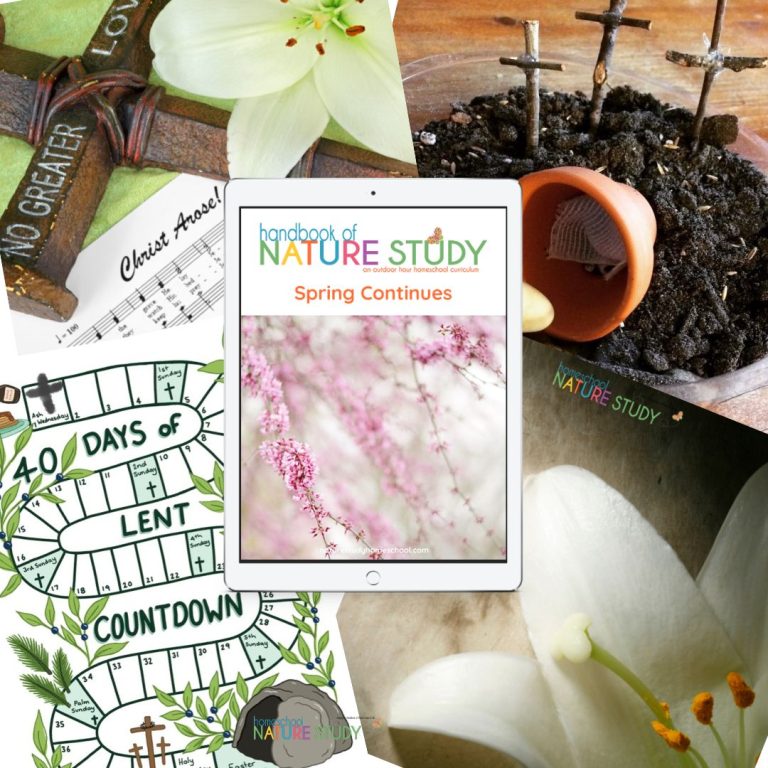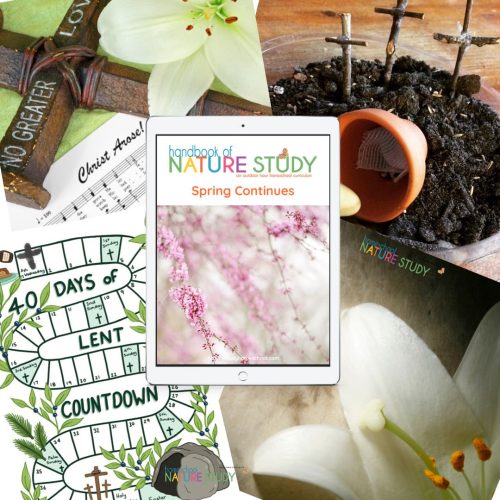 Beautiful Easter Nature Studies for Kids – Why not spend these weeks leading up to Easter with some joyful activities which point to The Savior? A fun and hands-on way to celebrate the resurrection story.
An Easter Lily Nature Study – Outdoor Hour hostess, Shirley Vels, shares, "during the Easter season, churches and homes are adorned with gorgeous, fragrant Easter lilies. But why? Why have these flowers become synonymous with Easter?"
Lent Countdown Printable – countdown to Easter morning as a part of your nature studies.
Nature Studies Through the Holidays: A Mini Book of Nature Studies for Easter – Authors Cindy West and Melissa Leach say, "Our hope is that you will read a selection from the Bible…then get outside to find sweet signs of the Author."
7 April Nature Study Activities Perfect for Enjoying the Outdoors – With the weather warming up, these April nature activities for enjoying the outdoors have you covered. Simple and beautiful ideas for enjoying nature!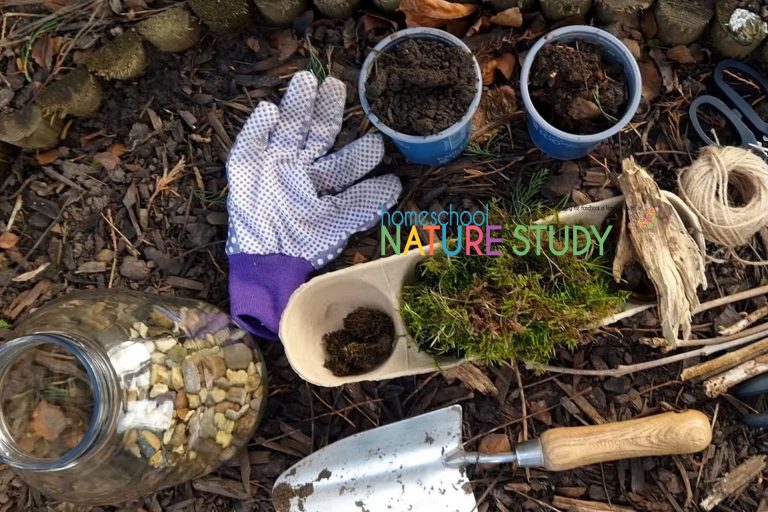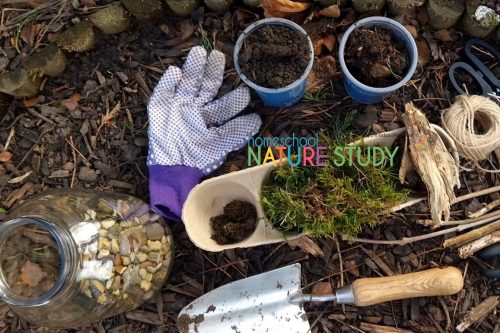 You can grow a mini egg shell garden and learn about seed germination! Make an edible Easter lily dessert and make paper lilies too. All available in Homeschool Nature Study membership.
Make a resurrection terrarium with homeschool nature study crafts!
Beautiful Books And Other Resources for Your Homeschool This Easter
Be sure to add in some of these Easter books, art and recipes!
The Easter Homeschool – our review authors here at The Curriculum Choice have gathered all our favorite resources in one spot for you!
20 Beautiful Easter Books and Resources for Your Homeschool – Whether you celebrate the resurrection of Jesus, or delight in that funny bunny the Easter Bunny (or maybe both), there are Easter books on this list for it all!
How to Make Resurrection Rolls for Your Easter Homeschool – This simple recipe paints such a vivid picture of the resurrection story. Resurrection rolls have quickly become a family Easter tradition.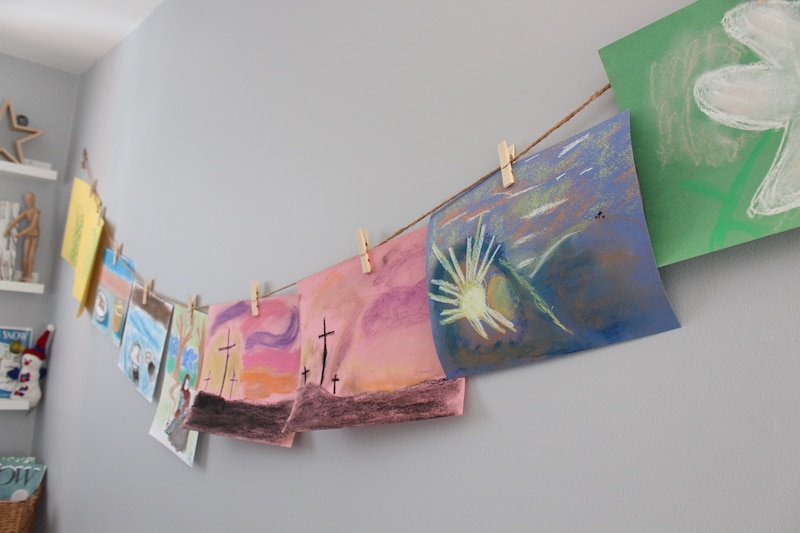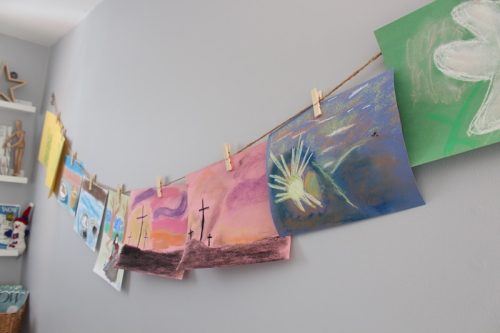 Draw Your Way Through the Resurrection Story with Art – You could use these ideas in your homeschool, in a Sunday School, or for home church or family devotional time. Perhaps spread them through the Lenten weeks, or use them for a concentrated study during the Holy Week.
Easter Art Lessons That Will Make For a Memorable Time – Whether you want to experience Easter with your family through Lent, Holy Week, or Easter Sunday, we have something for you. Because studying Easter is not only Biblically rich but history-rich. There is so much to learn!
A Homeschool Mom's Spring Guide to Awesome April Activities – Lean into making sweet memories with your children with a homeschool mom's spring guide to awesome April activities. Plant some seeds, play outside, be creative – all while learning!
April Homeschool Celebrations – Spring is here! How beautiful and magnificent. Enjoy April homeschool celebrations to the fullest with family and don't miss a moment of the glory!
A Beautiful Easter Hymn Study for Your Homeschool – Low in the Grave He Lay is one of my favorite Easter hymns, and I love the celebration of Christ's victory of the grave that we hear in that song. Nana created a gorgeous painting looking out at the tomb and seeing the crosses on the hill with beautiful bright colors.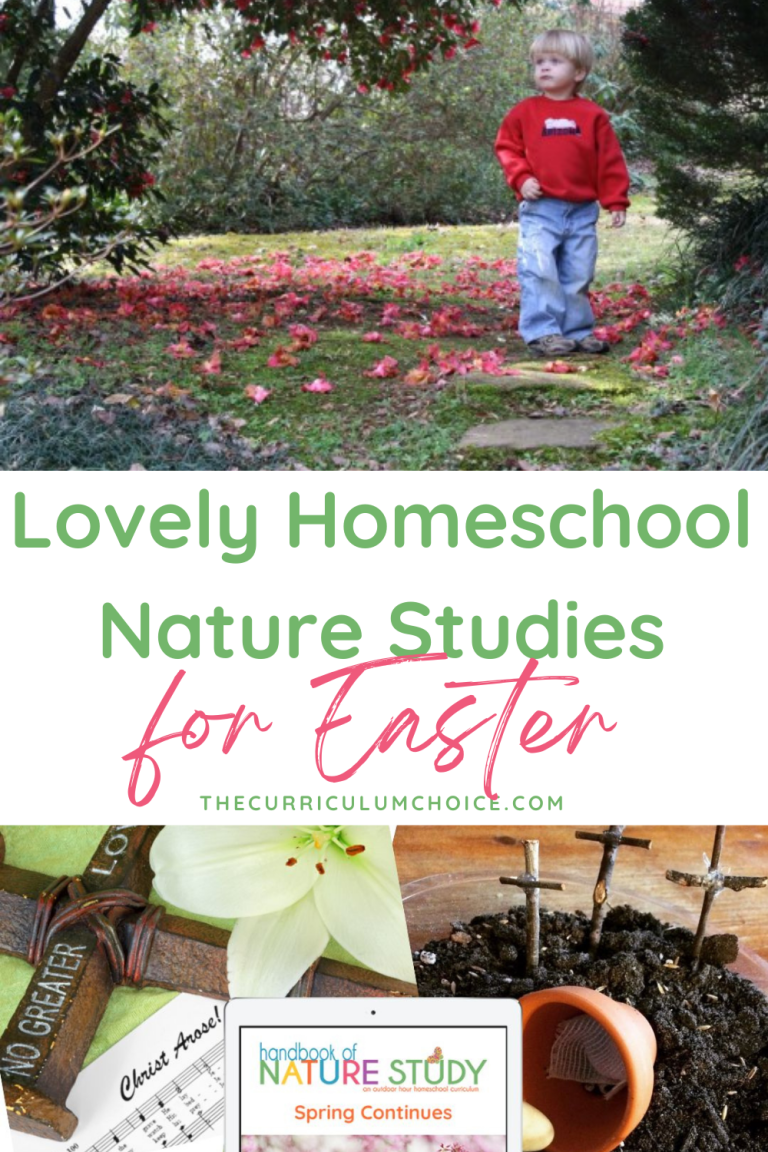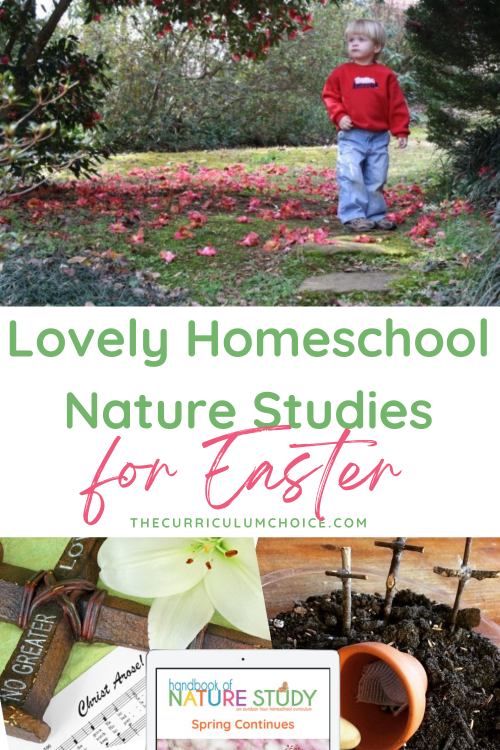 Such lovely ways to welcome the Easter season!