Kids love to play games.  Moms love it when their kids are learning. Everyone is happy when they find an activity that satisfies both criteria. This skip counting game is a perfect example of the best of both worlds.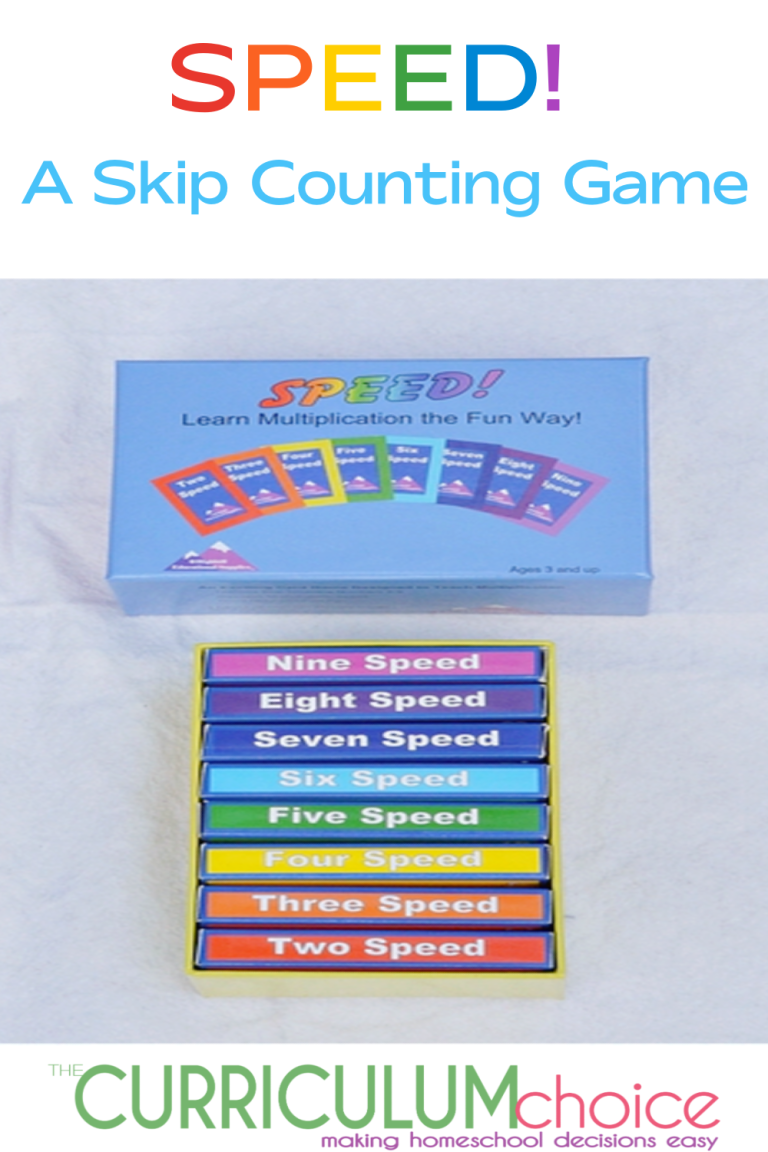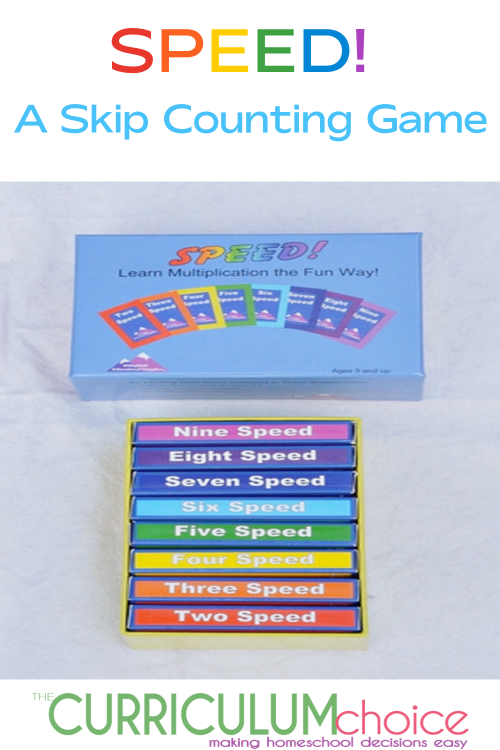 SPEED! A Skip Counting Game for Homeschool Math
Last year I noticed a blogger friend (Julie from Highhill Homeschool) had created a game called SPEED! It's a card game that teaches skip counting from 2's to 9's. When I first read about SPEED!, I thought it would be too difficult for my son, but as they year went on, his ability to play games greatly increased, so I thought I would give it a shot!
Boy am I glad I did. SPEED! came in the mail and we started playing right away. You get 8 decks of cards in the box, one for each multiplication factor (2s, 3s, 4s, 5s, 6s, 7s, 8s, and 9s). The object of the game is to get rid of all your cards by building up or down counting by 2s (or whichever deck you are using).
My 5 year old son truly loves playing this game. He takes it when we visit grandparents and friends, and wants to teach anyone who will listen!
What I also like is that I enjoy playing this game. While it is educational for students, it is fun regardless of your age!
Here is a little preview of the game, along with my son's commentary =)
If you want to get a much better idea of how the game goes, check out the video from Highhill Homeschool below:
Who is SPEED! for?
Elementary age children who are learning multiplication
Older children who could benefit from solidifying their multiplication facts
Classical Conversations families who have skip counting as part of their memory work
Anyone who enjoys games and is looking for something new and fun!
My favorite things about SPEED for our homeschool!
It is truly a fun game for all ages.
It teaches without kids even realizing it!
It comes with 8 separate decks of cards, which my son thinks is super fun =)
It is of professional quality
It is made by a fellow homeschool mom!
I know we will be enjoying SPEED! for many years to come and I completely recommend it to you as well!
More Math Help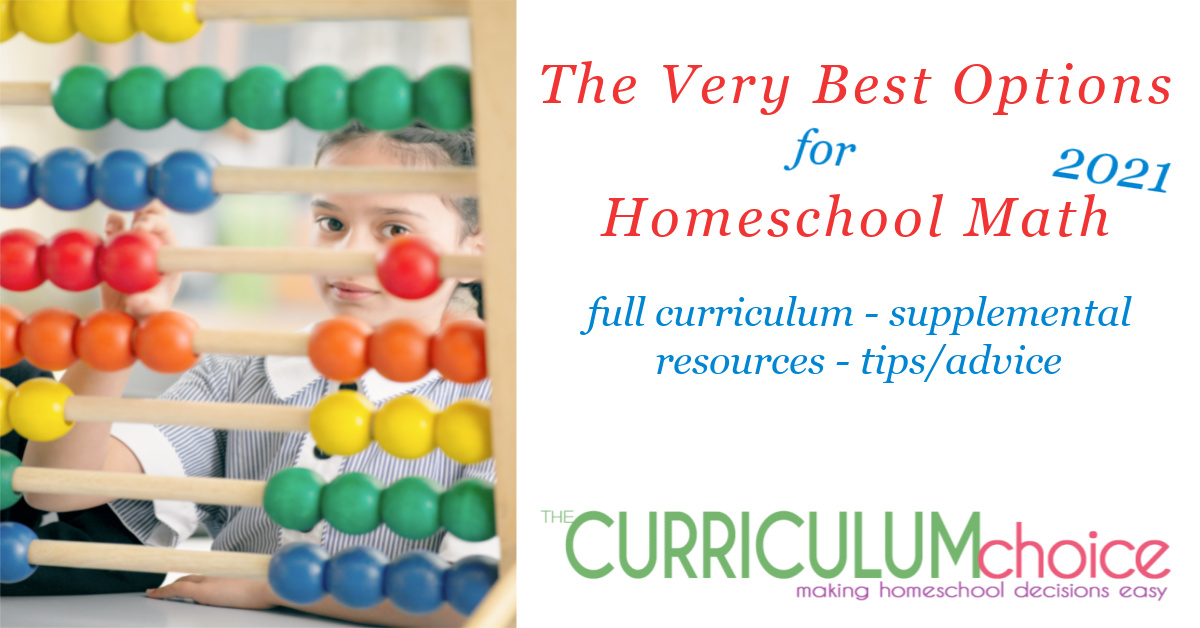 ~ Originally published February 2014, Written by Amy Maze