Spring is fast approaching and with it many will celebrate Easter. Whether it's eggs and bunnies or the cross that has you celebrating, this is a collection of Easter Homeschool Activities to help you!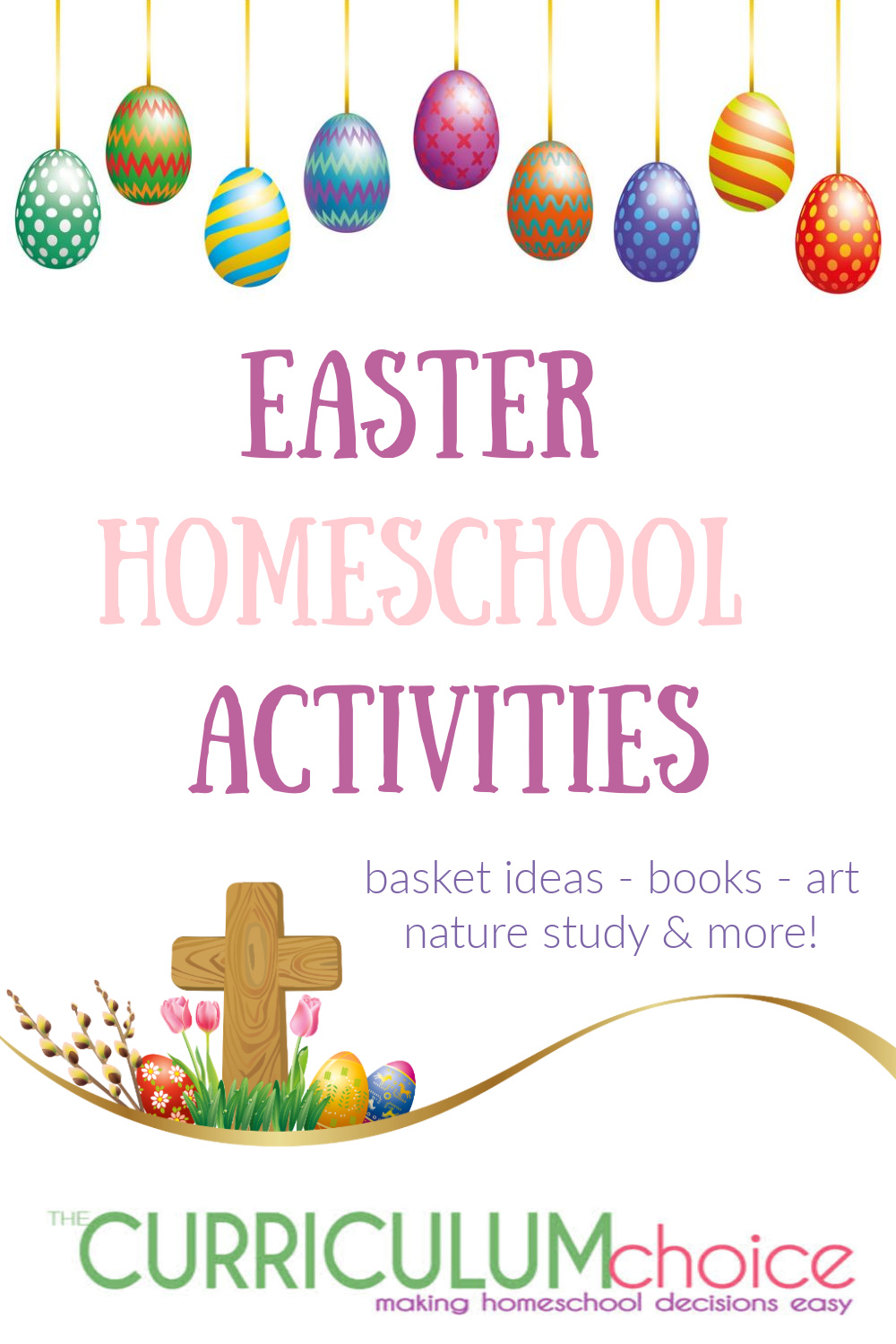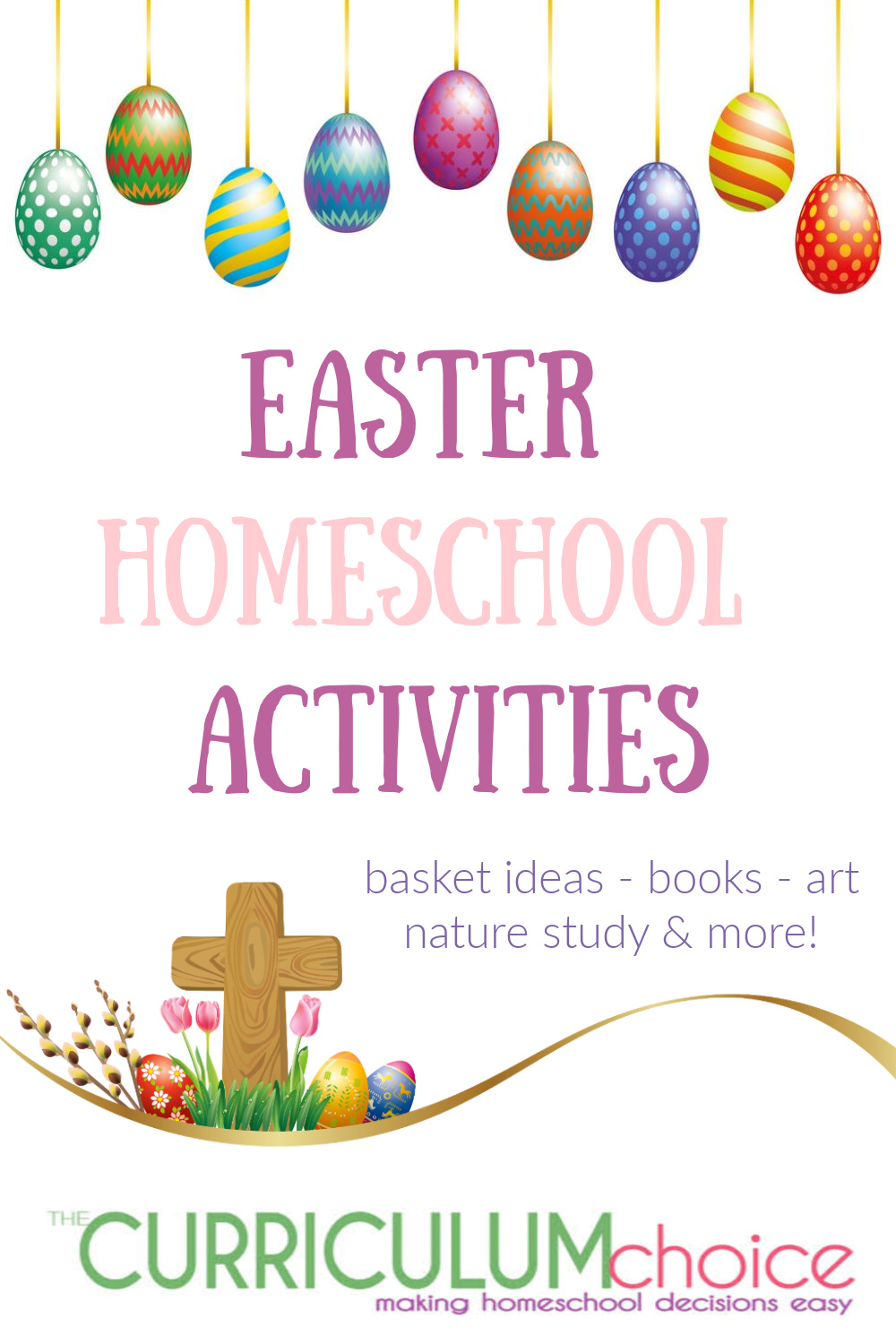 Easter Homeschool Activities
Whether you are staying home, or taking a Spring Break vacation, Easter is an often celebrated holiday.
It may include an Easter service to celebrate the resurrection of Jesus, an Easter Egg hunt, or maybe both! Either way we here at The Curriculum Choice has some fun and education ways to celebrate Easter in your homeschool!
Heidi Ciravola from Starts At Eight

Huge List of Easter Books for Kids – You are sure to find something for your children to delight in this Easter with this HUGE list of Easter Books for Kids. Whether you celebrate the resurrection of Jesus, or delight in that funny bunny the Easter Bunny (or maybe both) there are books for all!
75+ Non-Candy Easter Basket Ideas – There are many reasons why you might want to keep candy out of the Easter Basket this year. Maybe you have children with allergies or food sensitives, maybe your family is junk food free or maintains a diet that wouldn't include candy, or maybe you're just sick and tired of all the candy! Good new though, if you are in need of Non Candy Easter Basket Ideas then you are in the right place!
10 Eco-Friendly Easter Basket Gift Ideas for Kids – Many gifts and toys for kids are mass-produced in inefficient factories, which can end up releasing plastics and other toxins into the environment during production. However, you can still be friendly to the environment while the kids have fun. These 10 eco-friendly Easter basket gift ideas are perfect for your kids this Easter!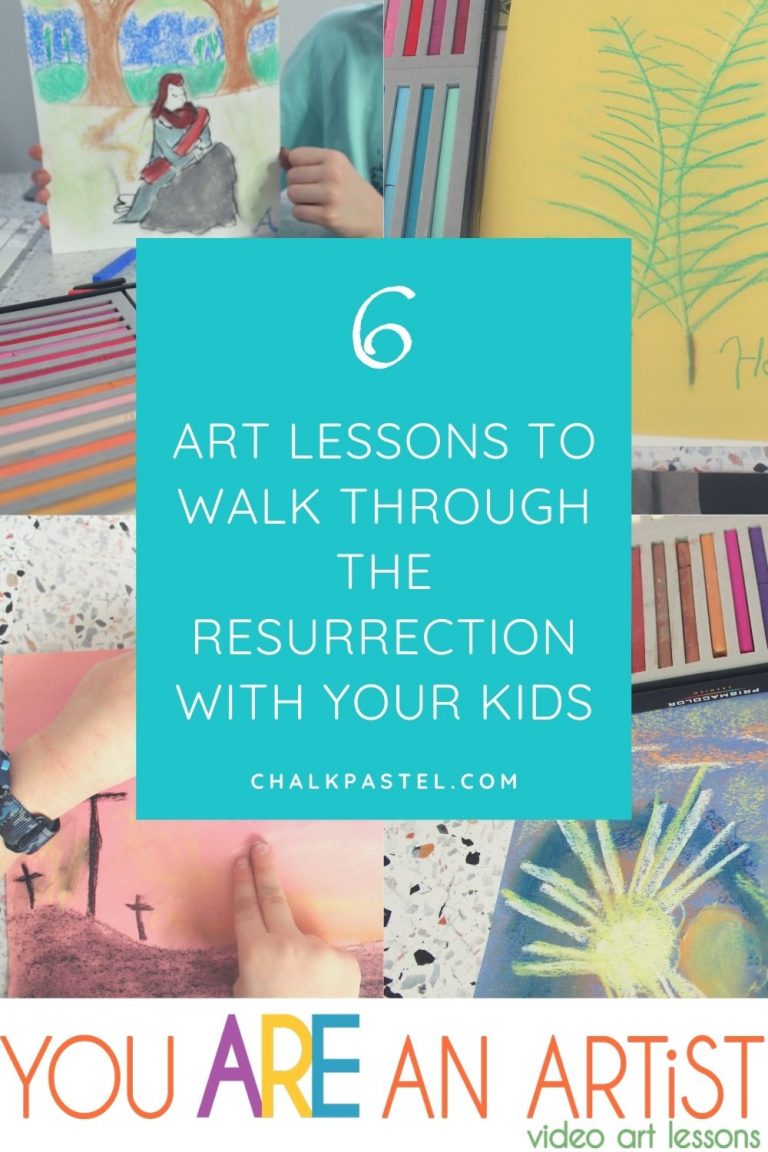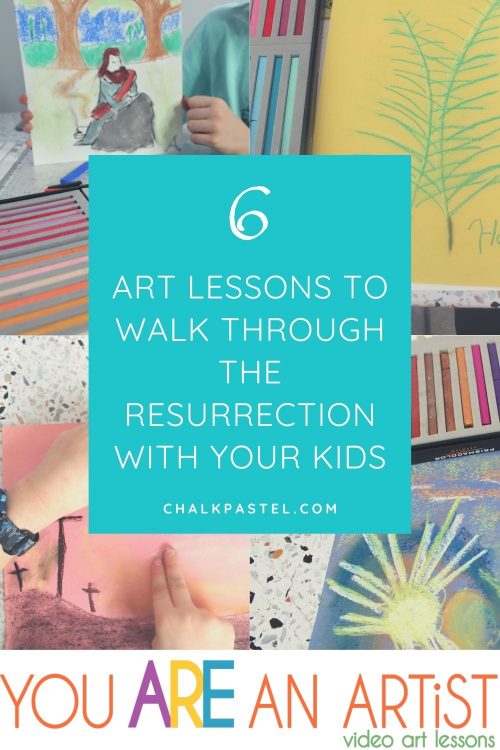 Tricia at You ARE an ARTiST and Hodgepodge
Whether you want to experience Easter with your family through Lent, Holy Week, or Easter Sunday, we have something for you. Because studying Easter is not only Biblically rich but history-rich. There is so much to learn!
Here is a fun way to incorporate Easter into your homeschool or church-at-home. You can draw your way right through the Resurrection Story with our Easter art lessons. 
Listen to Nana's Famous Artist Beatrix Potter podcast (with an accompanying art lesson) here. You can also paint a beautiful garden bunny or some Easter eggs.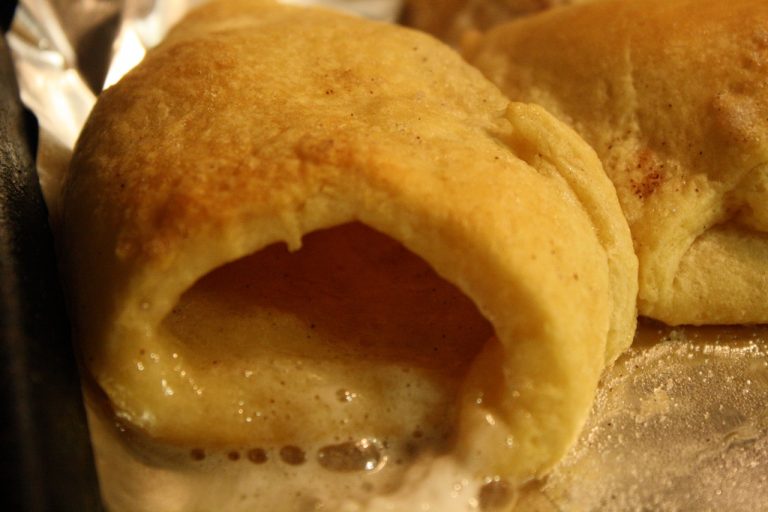 One of our favorite things to do each year is to bake Resurrection Rolls. You can find the recipe at Hodgepodge, here.
Easter Homeschool Activities Here at The Curriculum Choice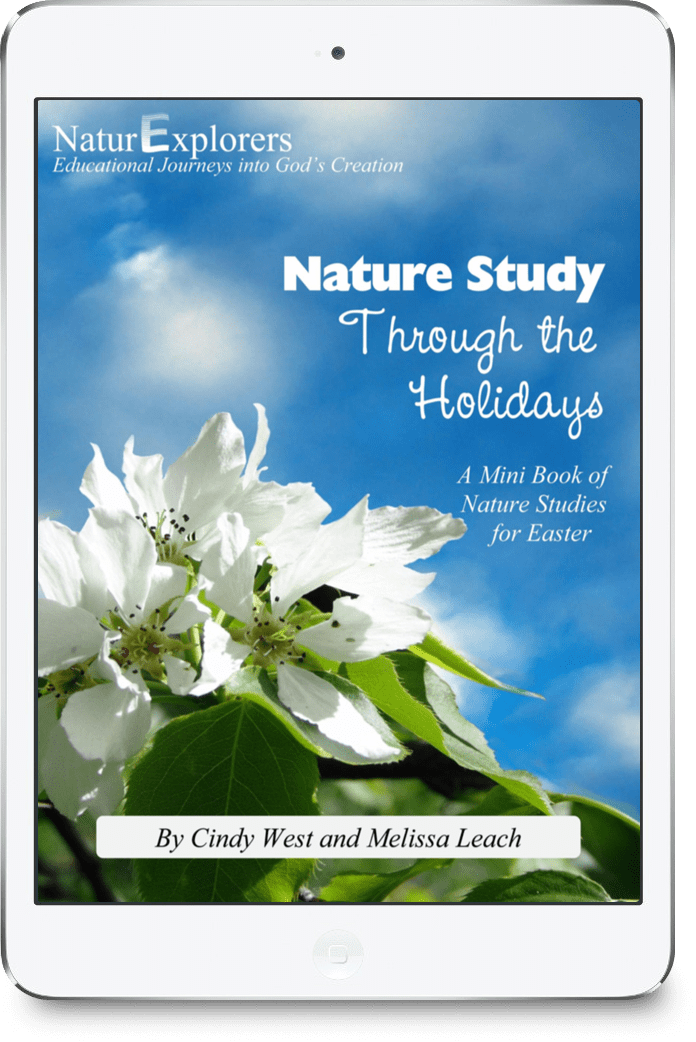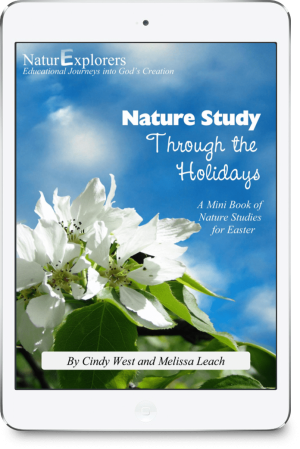 You can focus on the Easter story over the course of a week, a month or longer – using this ebook study in the way that best suits your family. Authors Cindy West and Melissa Leach say, "Our hope is that you will read a selection from the Bible…then get outside to find sweet signs of the Author."
Included are Nature ideas/walks organized to compliment:
Bible references for the Easter story
Hymn list for the Easter season
Palm Sunday
Sweet Fragrances
The Passover
Mount of Olives
Black Friday
Burial
Resurrection
Traditional Easter Studies
Within each section above, the following is included:
Suggested books to accompany the topic study.
Ideas and suggestions for nature study. (For example, while studying the mount of olives it is suggested you go on a hike over a hill. On a scavenger hunt based on the jelly bean prayer – you and your children spend time finding something in nature to represent all the colors mentioned in the prayer.)
A notebooking or sketching page to complete a follow up activity.