I don't know about your family but anytime our family can include game playing in our school lessons – we do – and love it! In my opinion, playing games is an awesome way to learn anything. The Reading Game is a fast action memory card game designed to help supplement young children on their path to learning to read.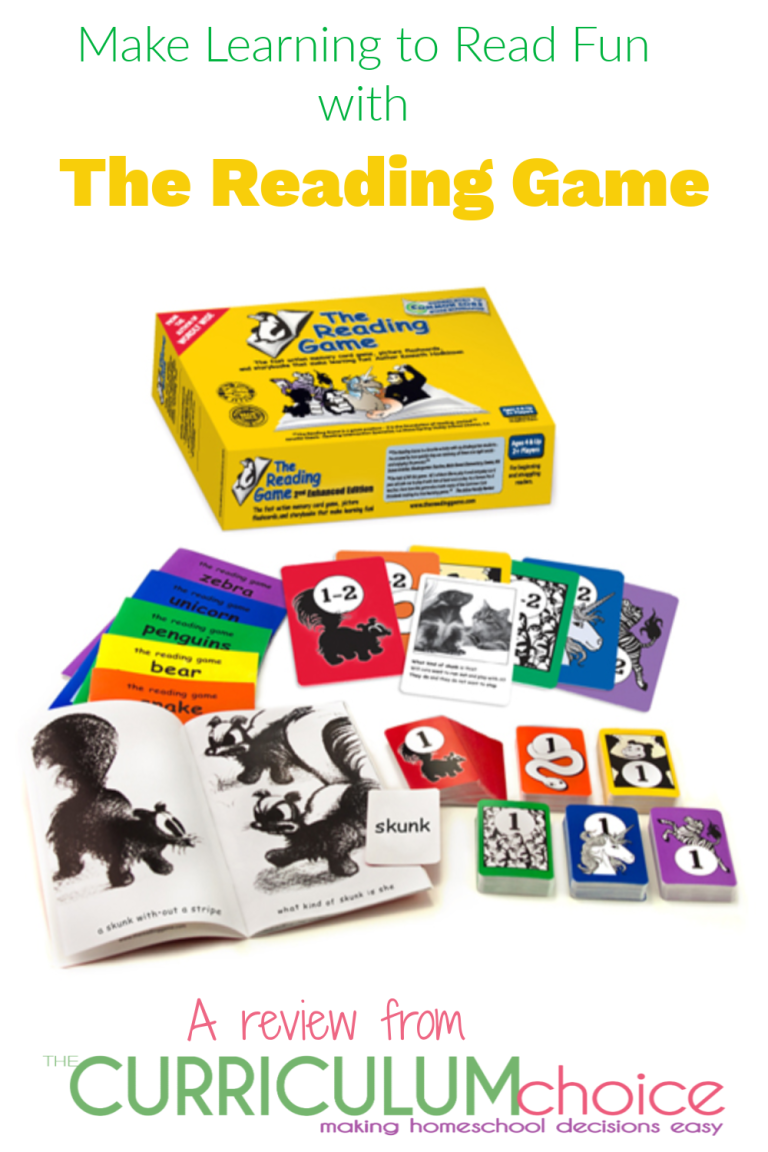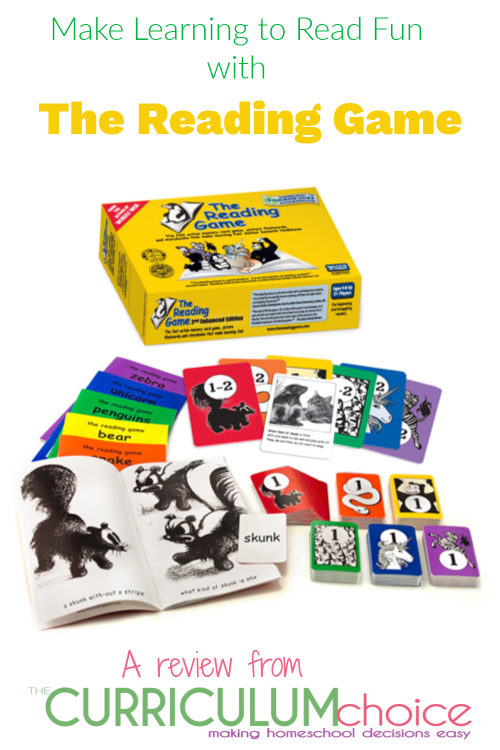 Disclaimer: I was sent this game for FREE in exchange for my honest review. No other compensation was received.
Make Learning to Read Fun with The Reading Game for Homeschool
The Reading Game was created by the same author of the "Wordly Wise" series.
Included in The Reading Game is a series of six beautifully illustrated storybooks. The memory game cards are common site words that meet the criteria of the Common Core State Standards for Language Arts, Foundational skills, and Reading skills needed for both kindergarten and first graders. To see a full listing of reading standards and how the game correlates with them, click HERE. Enjoy this game with any struggling readers older than first grade.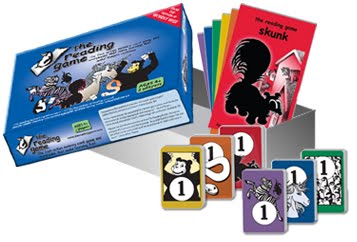 Each game is played in six stages, each teaching five words. The idea behind the game is that once your child has completed his or her first round with the memory matching game they will have those words embedded into their brains.
Learning Through Play
The different sets of memory cards are color and picture coordinated to connect with the storybooks included with the game. So after finishing the first set of memory cards your child has been introduced to the sight words used in the first storybook. In fact, the storybook uses only those thirty words. This sets your child up for success in reading. It is the frequent exposure through play that hard-wires these words into long-term memory. To play The Reading Game, two players are required, the student and the teacher.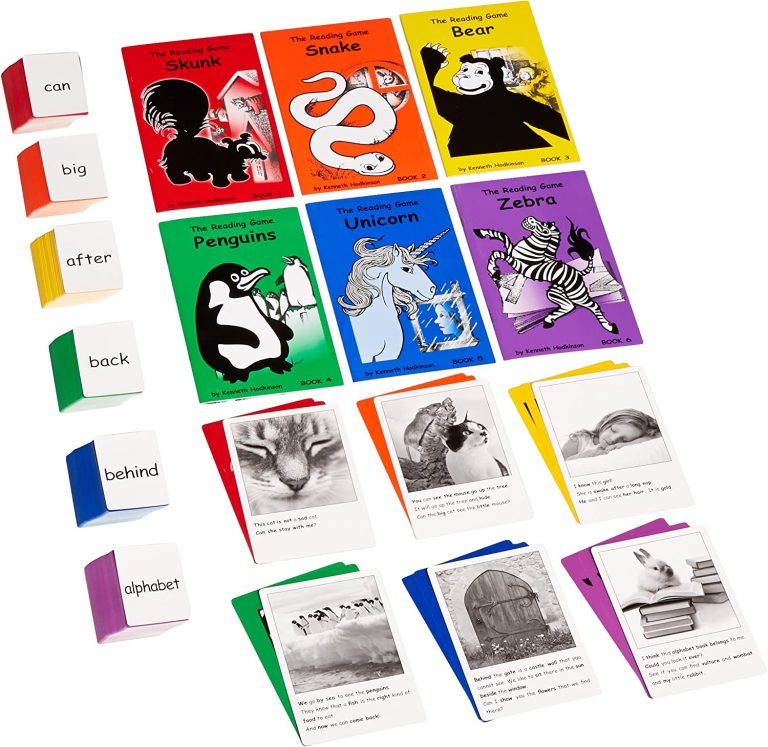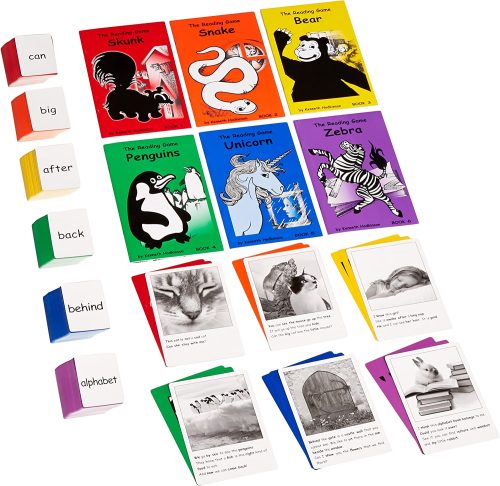 So many first readers are just plain boring and in my opinion do not engage children in a way that they should. The Reading Game is different. These books are interesting and involve animals in their storyline which my own children have really enjoyed. A skunk, snake, bear, penguins, unicorn, and zebra appear in the books.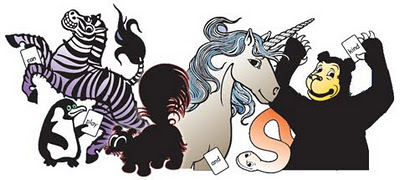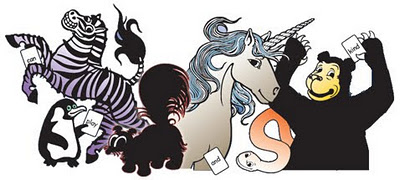 After completing the entire series, your child should have a reading vocabulary of 180 words. You can learn more details about how the game works and watch a video of it by clicking, HERE.
The author offers sight word assessment worksheets, as well as test sentence assessment worksheets, HERE, to help monitor the progress of your child as you play The Reading Game.
The cost of The Reading Game is 24.95$ and that includes six beautifully illustrated story books, six decks of matching playing cards, and a Teacher and Parent's Guide. You can find The Reading Game on Facebook. To purchase click, HERE.
More Reading Resources for Your Homeschool
The Ordinary Parent's Guide to Teaching Reading is a simple but effective phonics program written by Jessie Wise and Sara Buffington. Jessie Wise also co-wrote The Well Trained Mind with her daughter Susan Wise Bauer.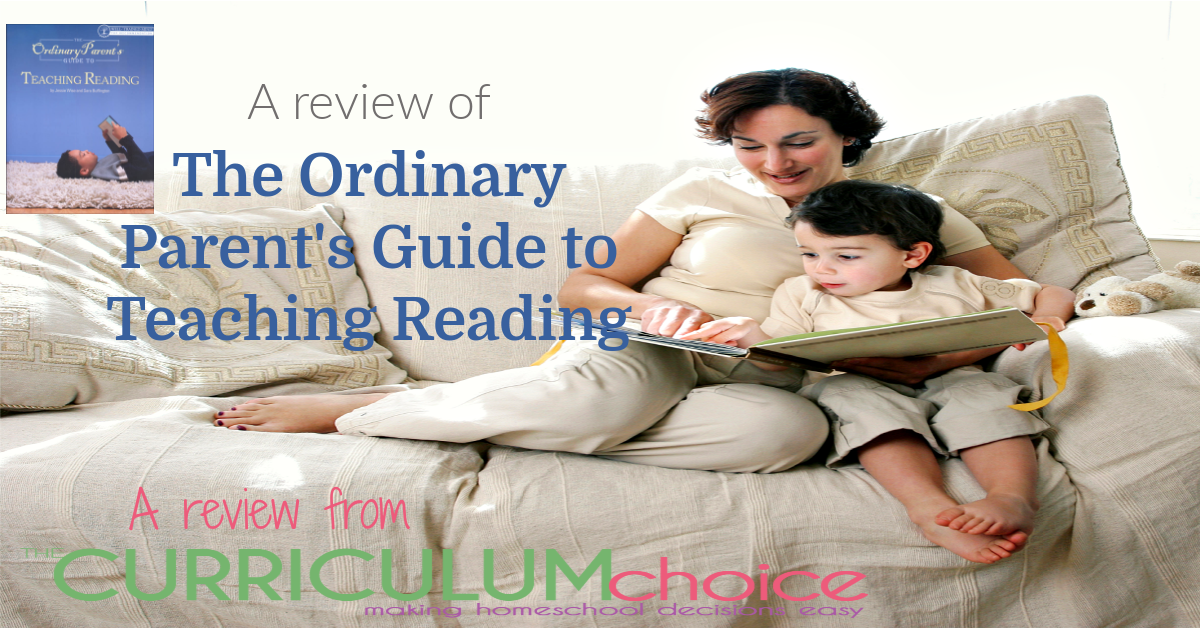 More Games to Make Learning Fun