In the past, homeschooling has been non-existent in our house during the summer months. But last fall, as we started school I realized just how much my 3rd grader had not retained from the previous school year.
This was frustrating and I made a note to do things differently this year, here are some of the summer enrichment ideas I came up with.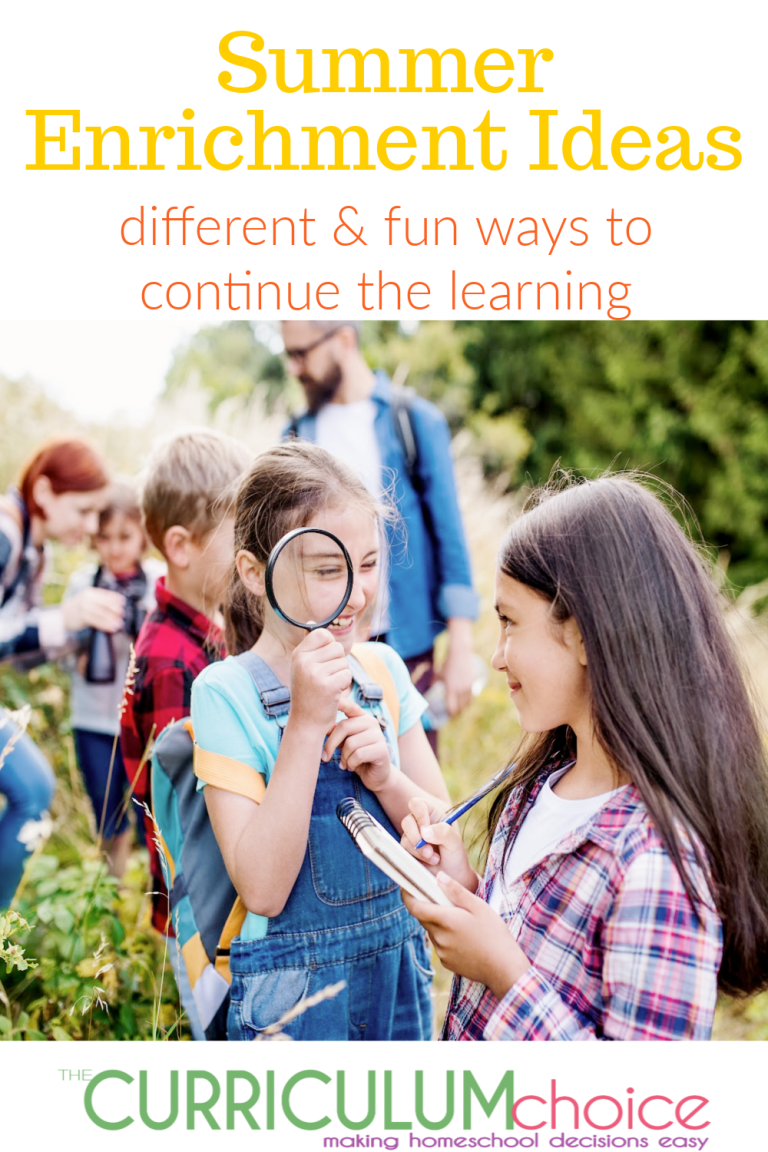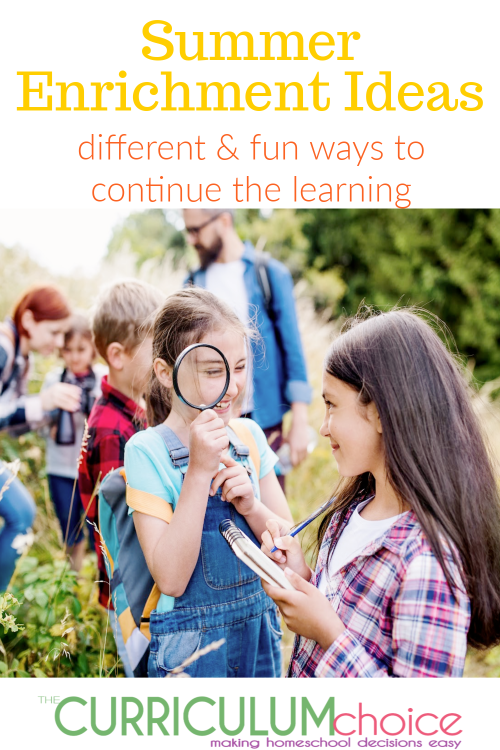 Summer Homeschool Enrichment Ideas: Fun Ways to Continue the Learning
In preparing for this summer, I decided we needed a different plan of action. I wanted to do a little school, but still make it feel like summer…not like we were doing school all year long. One of the summer enrichment ideas I chose were some books that we hadn't gotten around to studying this year and bought some new things.
Brain Quest Workbooks
One thing I purchased were Brain Quest workbooks, one for my 3rd grader and one for my Kindergartner.


they were different than what we were used to, as we tend to not be a very "workbooky" kind of homeschool family
they covered a lot of different subjects
not any page or task was too long, making super-short lessons more doable
many of the tasks were written differently than our other curriculum, broadening their learning
almost all the activities can be done independently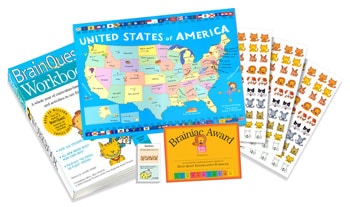 My kids have loved working on these this summer. The are really thick workbooks that cover tons of subjects.
Here's what they cover (3rd grade book):
Spelling and Vocabulary
Language Arts
Reading
Writing
Math Skills
Addition and Subtraction
Multiplication and Division
Fractions and Decimals
Measurement
Time and Money
Word Problems
Social Studies
Science
Not only do they cover a ton of subjects, they also come with lots of little extras:
certificate of completion
reward stickers
a pull-out poster
a mini Brain Quest card deck
and other stickers just for fun!
We have really enjoyed using Brain Quest workbooks this summer. They've provided just the right amount of supplication to enrich the kids over the summer months. The stories and illustrations are fun as well, providing a great backdrop to wonderful content.
Summer Reading Inspiration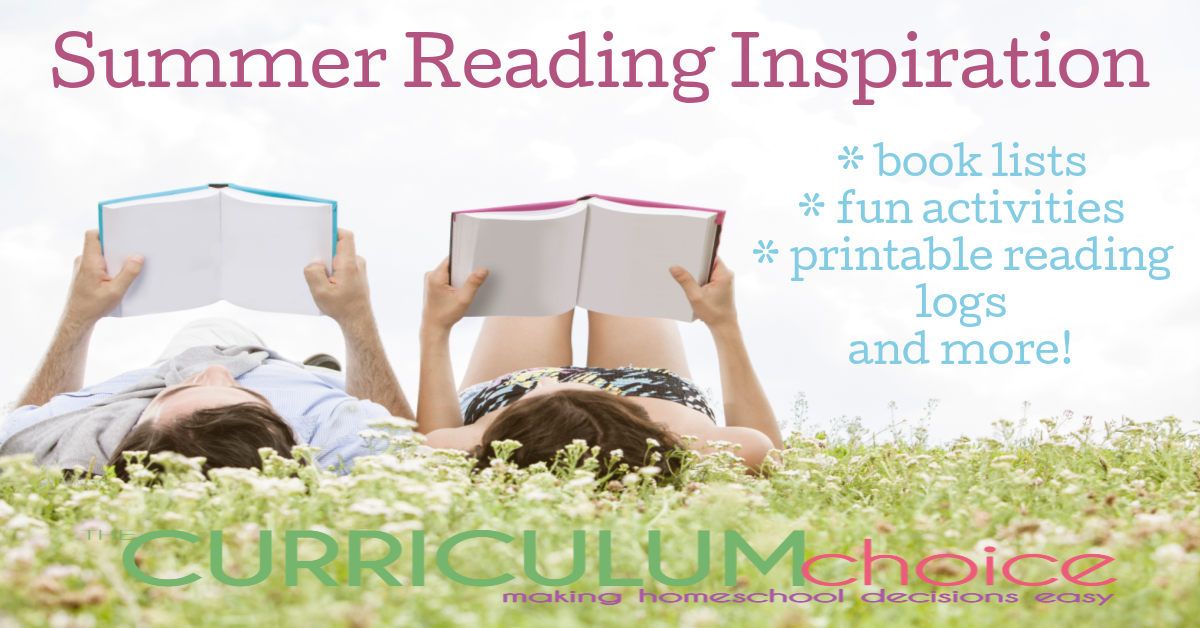 Summer Reading Inspiration for your Homeschool includes book lists, fun activities, printable reading logs, and more! Reading is a great way to continue learning while having fun and exploring new places! There are often lots of summer reading programs that offer fun prizes for meeting reading goals!
Summer Homeschool Physical Education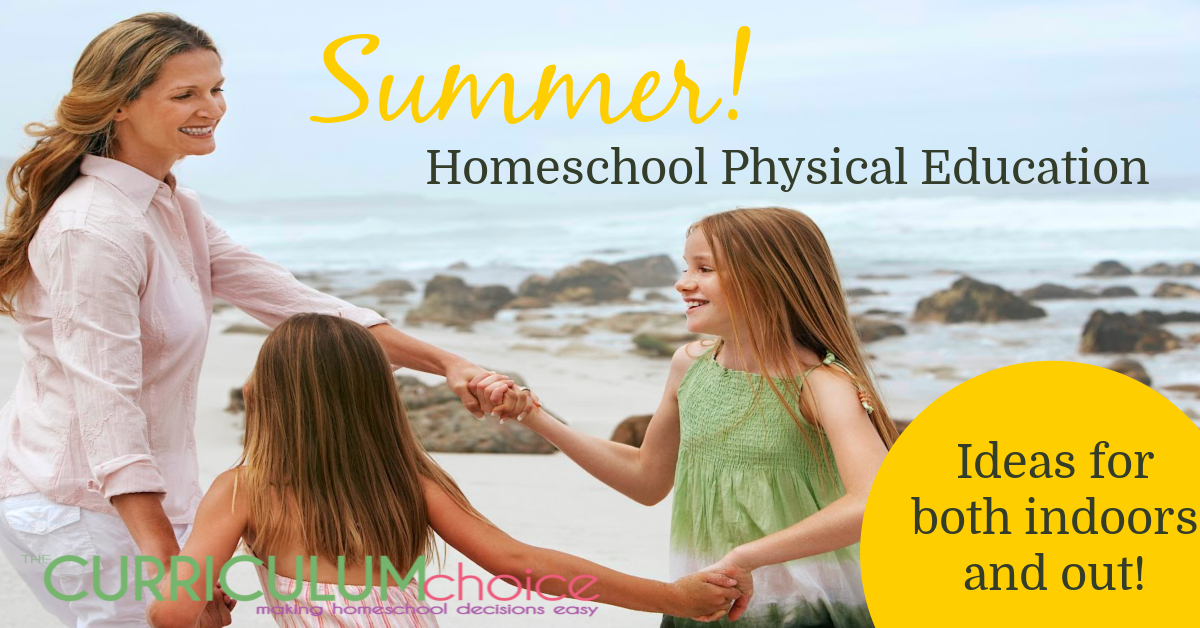 Summer! Homeschool Physical Education is collection of ideas for getting moving during the summer. Whether that be with more formal PE time or just fun and games! Inside and out this collection has you covered!
Homeschool Summer Camp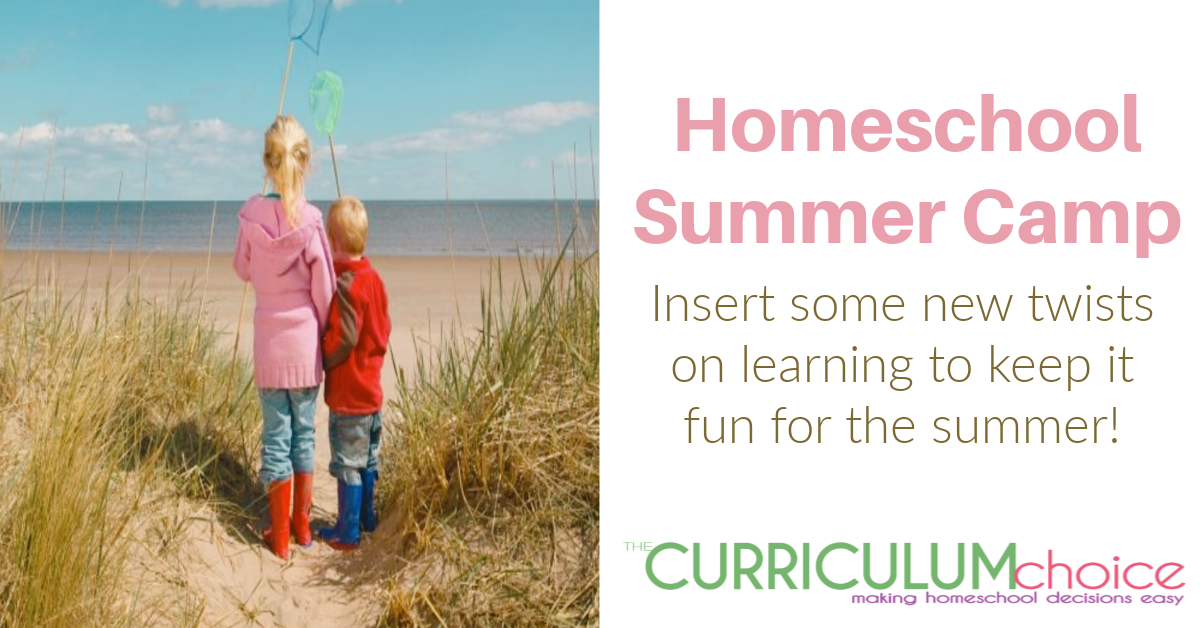 Homeschool Summer Camp is a collection put together by the authors here at The Curriculum Choice to help you infuse some different learning styles and opportunities into your homeschool for the summer!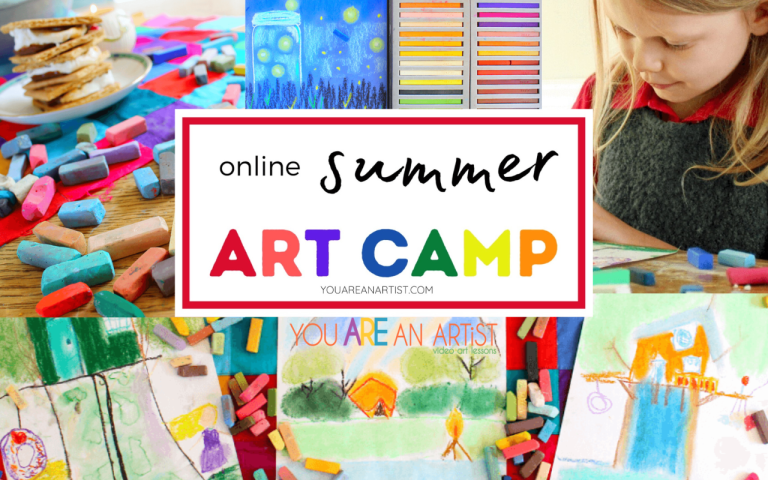 Online Summer Art Camp Perfect for All Ages – With the wonders of technology at our fingertips, this can be an amazing option for many families to choose from. Plus, art camp can be an easy way for kids to learn to express themselves this summer. That's because art gives children the chance to be creative, carefree, and engaged. Your child will gain self-confidence as they develop the skills and techniques to bring their creations to fruition. No artistic talent needed. Just an openness to creative expression!
And at Homeschool Nature Study there is an Ultimate Guide to Camping Activities for Kids plus Backyard Camping: Fun for the Entire Family!
~ Originally published July 2011, written by Alicia is a homeschooling mama of 3 little students. During the summer months, you can find her at the pool with her kids, studying nature, or blogging on her personal blog: Living Well + Learning Well