Here at The Curriculum Choice, our authors are excited to bring you their brand of summer homeschooling fun with Homeschool Summer Camp.

Sum-sum-summertime!
Summer is a time for fun and sun and pools and lakes! It's also a time to take a break from regular learning or inserting some new twists on learning.
Get your campers ready and let's get started!
Homeschool Summer Camp from Curriculum Choice Authors
The writers here at Curriculum Choice are eager to share ideas and encouragement for homeschooling during the summer. Here are some fabulous summer homeschool ideas from their blogs.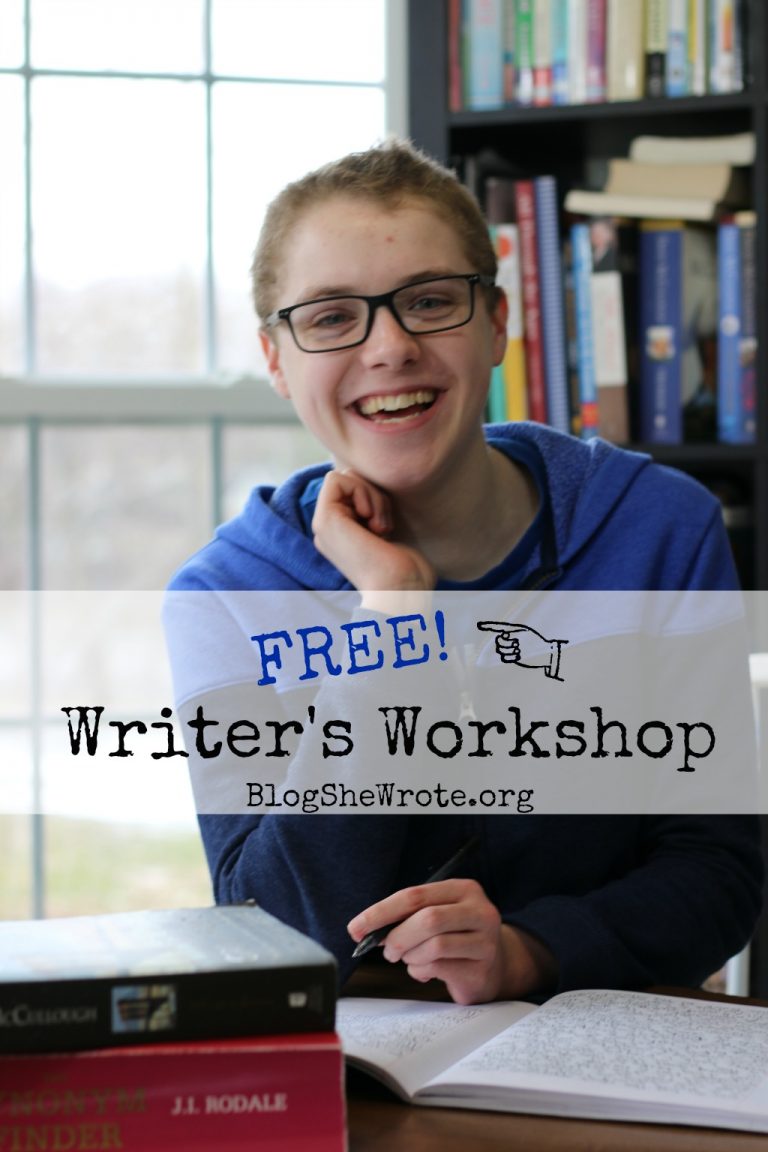 Free Six Week Writer's Workshop– 18 lesson activities in a six week format free for families!
How to Host a Summer Writer's Workshop– Want to get friends together to write informally? We hosted a summer writer's workshop!
Fairy Garden Workshop– Our workshop teaches horticultural enchantment. We teach miniature horticulture, planting and transplanting, elements of design, and how to take care of your sweet garden. There's even a bonus eBook with planning, planting, and caring for your garden information.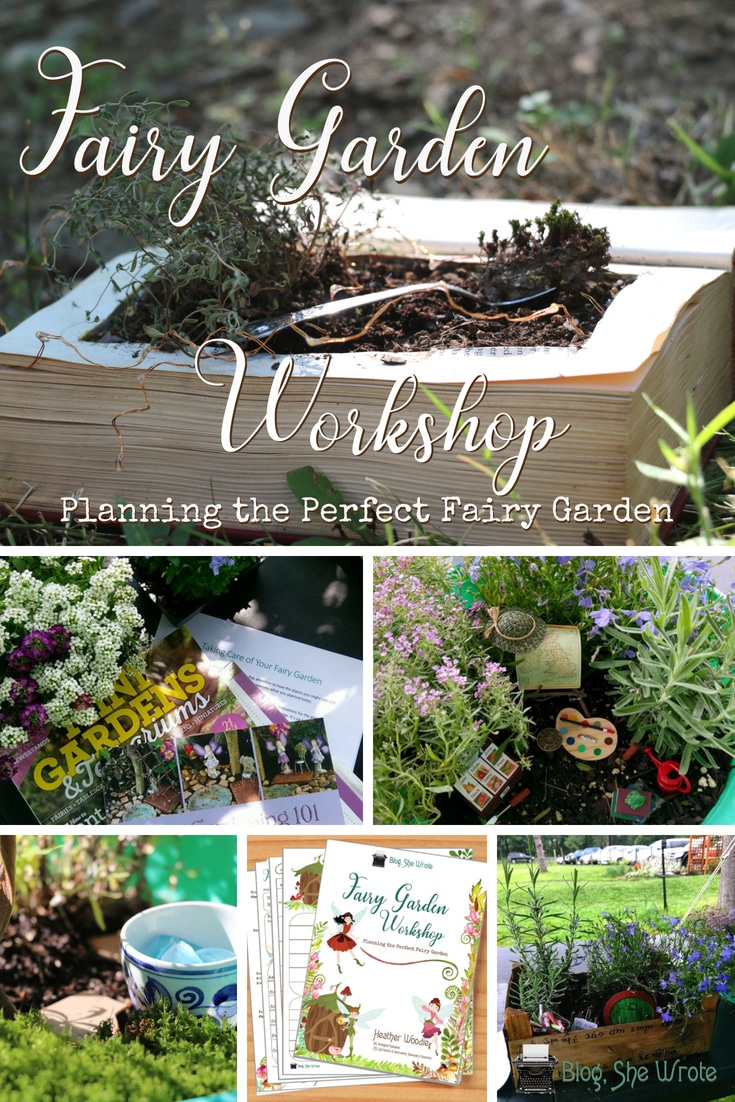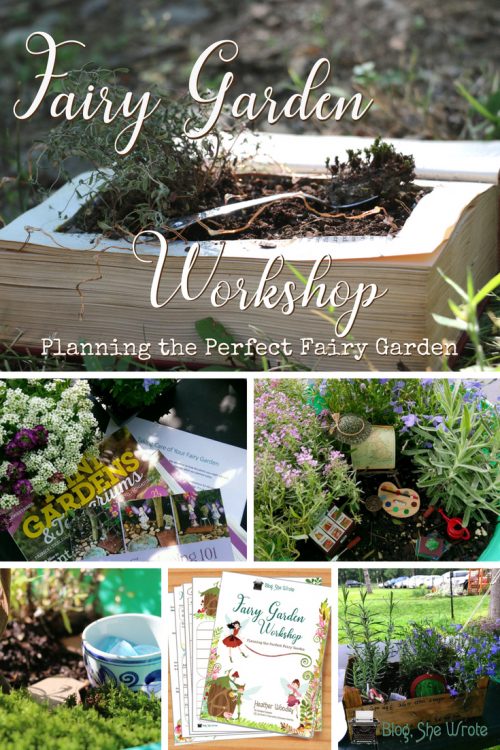 How to Create Your Own Learning Experiences with Adventure Boxes– Perfect for summer learning, adventure boxes are fun activities, books, and learning that go with a topic of your student's choice. We've had adventures with pirates, fairies, and plants to name a few. Check out the long list of campy learning!
Summer Reading Challenge without the Carrot & the Stick– If you are looking for an alternative to bating your kids' reading, this is the post for you. Help your kids to engage with books minus the extrinsic awards.
Scheduling Time for NaNoWriMo– National Novel Writing Month (NaNoWriMo) isn't just for November! They host CampNaNo in the spring and summer. Join in the fun with other writers!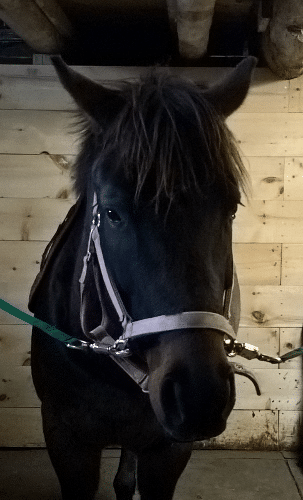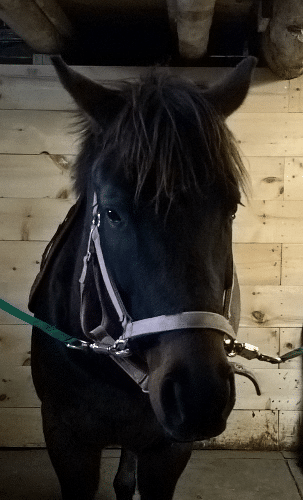 We rarely have specific summer learning projects. Even so, most summers we still follow some variant of brainstorming our ideas, listing necessary tasks (such as chores and gardening), and organizing all of these into a summer plan. This ensures that we are intentional about making memories as well as about doing the basics. Actually, we have found this approach to be a wonderful way to approach any stretch of open time, although we go through it in a few minutes for a free afternoon while it can take a few days for a whole summer
In the past we have found inspiration in Summer Survival Guide by Jessica Fisher which outlines several summer camp-type projects. With teens things change, however, and we have found that summer is a good time for part time jobs, volunteering, interest-driven learning, SAT prep, and just simply being outside.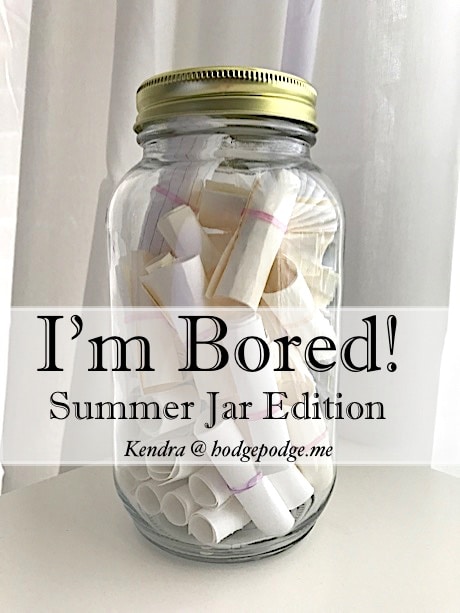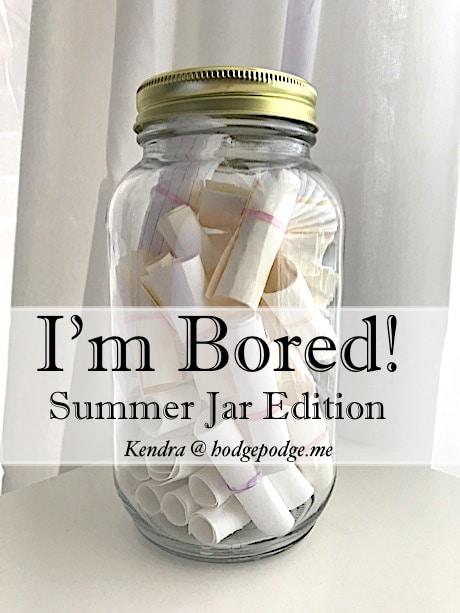 Tricia Hodges from ChalkPastel.com and Hodgepodge
Summer – without all the regular 'have tos' of school and extracurricular activities – is a gift of time. That wonderful, empty space on the calendar. But sometimes having more time can be a challenge. So we have found a balance. Summer is when we work on those basic 'bones' of our days – all the while having fun and taking an official homeschool break. Use summer to build habits!
I'm Bored! Summer Jar Edition – Whatever is drawn out has do be done with a positive attitude, and that includes Mom. I didn't put anything in the jar that couldn't be done on a moments notice.
Chalkboard of Summer Prompts – worship. serve. play. read. write. learn. create. Simple. Actions verbs. Encouraging us all to be creative!
Summer Fun Wish List – Summer Camp at Home, summer staycation and more.
You can also use summer to build the habit of art. Here are a few ideas to get you started on building the habit of art and to remind you how simple art times can be. Remember, you don't have to be a master artist (I'm not!) The point is to have fun, to focus on the smiles and to build a love of art.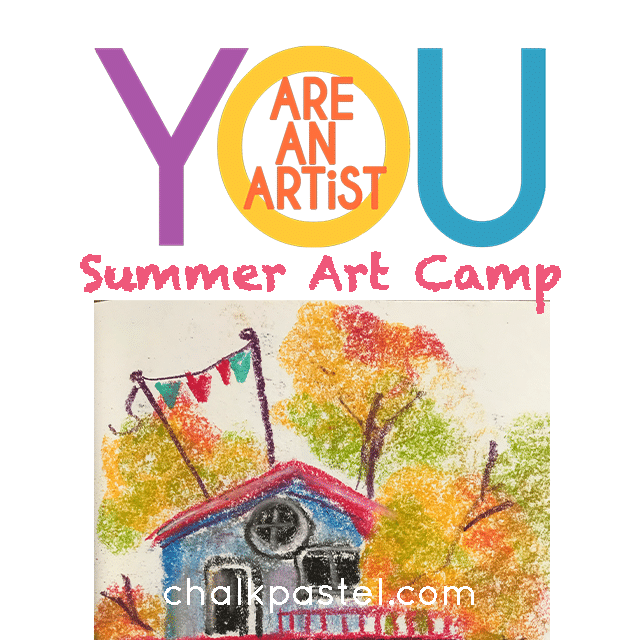 Each summer, Nana and I host Summer Art Camp and you are invited! Summer Art Camp with all the comforts of home and on your schedule. (You don't even have to clean up for Nana!) We'll paint a campfire, a hammock and have more backyard art fun. Join the Artist Clubhouse for a Summer Art Camp guide, a calendar full of lessons and prompts + access to a huge bank of art lessons).
For Mom! During summer, I do most of my finishing up record keeping plus goal setting and planning for the next year. Homeschool planning at Hodgepodge. I also take some time to practice the habit of rest.
For Your Homeschool Summer Camp from the Archives
Feel free to browse these wonderful homeschool summer camp ideas right here at The Curriculum Choice
Did you know that our Curriculum Choice review team features a different homeschool topic each month? You can see what they have shared on various homeschool topics under Review Team Features. You might also enjoy our Celebrate Summer! Pinterest board.
What are YOUR favorite homeschool summer camp ideas? We would love to know!