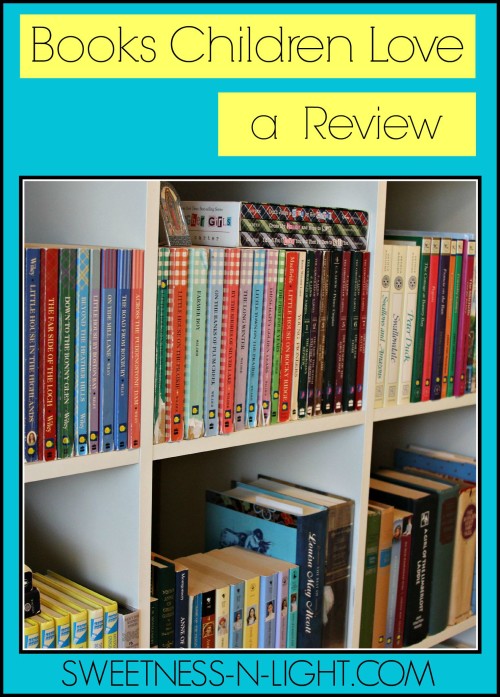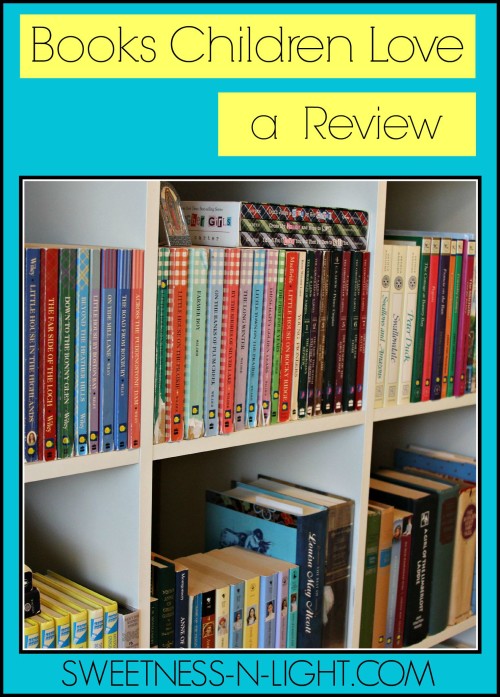 Books Children Love, A Review
When I first discovered Books Children Love by Elizabeth Wilson, I was immediately drawn to the whimsical cover and the fact that the book's forward is written by Susan Schaeffer Macaulay. Having been one of the first authors I encountered sixteen or so years ago as I was researching the option to homeschool my children, Ms. Macaulay laid a beloved foundation in my heart about the Charlotte Mason method of teaching and the profuse use of living books in a home, that I am most grateful to her even today.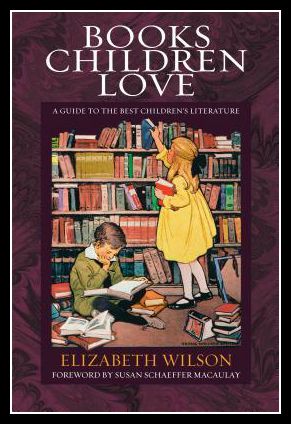 Books Children Love
is a treasure trove of wonderful book lists. I adore reading books about books and this one will not disappoint. Amongst these pages you will find that the book is divided into Subject Categories that are arranged Alphabetically, just like they are in a library. Each book is labeled with a suggested grade level (and it is just that, a "suggestion") and there is a further categorized section following the subject areas to denote Literature Levels I – III. Within each Level, books are broken down into these sections:
Level I
Fables, Folk Tales and Fairy Tales
Fantasies, Talking Animal Stories
Realistic Stories – Modern
Realistic Stories – Historical
Levels II & III have the addition of:
One of the reasons I love this book is because the author has made a point to include a wide and generous selection of literature, especially older, living books that are inherent in a Charlotte Mason education. I appreciate that she has done the footwork in making these selections and written up such tidy descriptions for each book and why she placed it in a particular category.
Here is an example of an entry for Literature Level III:
Defoe, Daniel. Robinson Crusoe. Simon and Schuster Children's Books, 1983 (1719), 368 pp. (5-up)

This is another of the famous old classics that everyone knows about, but that is not really known because it is not being read in its original form. After running away to sea, Crusoe is wrecked and spends the next twenty-four years on an uninhabited island near South America. One of the charms of island survival stories is the amazing ingenuity demonstrated by the individual or group trying to stay alive, and Crusoe is no exception. But even inventiveness and hard work can't entirely prevent loneliness. Reading the Bible brings encouragement and fresh determination, and later Crusoe rescues a young native who becomes his helper and companion. They continue to have a variety of adventures and are finally rescued from their isolation. A wonderful reading experience both for its enthralling story and its capacity-stretching language. (For advanced readers or read aloud.)
Doesn't her description make you want to grab this book off your shelf (or from the library) and snuggle up to read with your kids right now!
Here is another entry from the Nature, Science & Technology category:
Arnosky, Jim. Watching Water Birds, National Geographic Society, 1997, 28 pp. (1-5).

The acclaimed artist and naturalist Jim Arnosky has chosen his favorite water birds to profile in this colorful and informative book. Most of these birds can be found in many areas across the country, a good reason to become familiar with their appearance and types of habitats. The writer has a special interest in nature education for children, and he speaks clearly and conversationally about the varied birds – loons, grebes, ducks, herons, gulls, and others – pointing out the physical characteristics to look for and presenting meticulously accurate portraits of each one. Helping youngsters to recognize and identify the birds they see can start them on a rewarding lifelong interest as well as adding another area of achievement to their lives. Arnosky brings each bird to vivid life in his wonderful paintings, including also a variety of information about the birds' habitats, choice of food and other details.
Okay, now we have read this book almost every year in our homeschool for nature studies and I couldn't agree more with Ms. Wilson's description of this book. It is a gem.
As you can see, I do get pretty excited reading a book about books. But for good reason, because we are constantly adding to our personal reading lists, and especially our read aloud lists. In our homeschool, books account for about 90 percent of our school time, so it makes sense that we have many books on hand from which to choose.
What are your favorite books about books?
Meredith Henning, veteran homeschooler of 15+ years, spends her days amongst the chaos of her "fab four" children, including one girl already graduated and off to college, a son working on dual enrollment during his Senior year in High school and two more boys in elementary and middle school. She is the author of Homeschooling High School It's Not As Hard As You Think and writes about homeschooling, books and the sweet life she shares learning along with her family at Sweetness-n-Light.