It's easy. It's done for you. Those two criteria really appeal to me as a homeschool mother. Julie Lavender has done all the work. Pull out her 365 Days of Celebration and Praise to start the day. It's appropriate for all ages. A full year of family devotionals.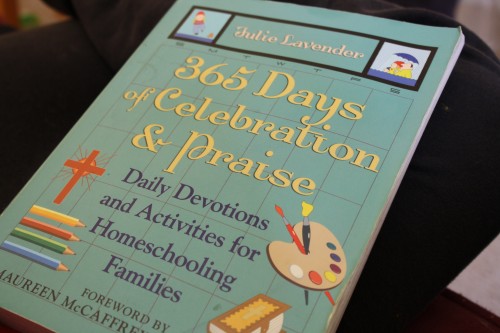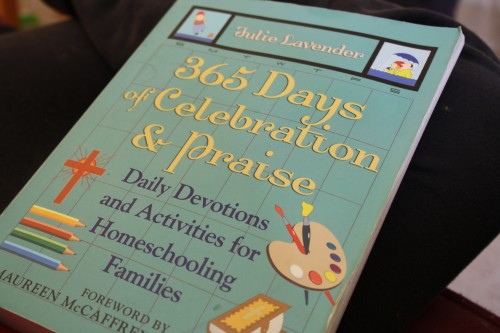 365 Days of Celebration and Praise
We all need an easy, stress-free way to add some fun to our homeschool day. We sometimes start with these Daily Devotions and Activities written by a homeschooler for homeschooling families. Or maybe we read it together at lunch time. Other times children pull it out on their own.
We celebrate birthdays, holidays. Why not every day? Included for each day:
Questions to discuss
Related activity – a craft, recipe or other simple, hands-on project
Curriculum Connection – suggested activity related to a school subject (e.g., for National Backyard Games Week – "What interjections did you use when you played your game outside? What is an interjection? Can you think of more interjections?")
Verse to memorize
Prayer suggestion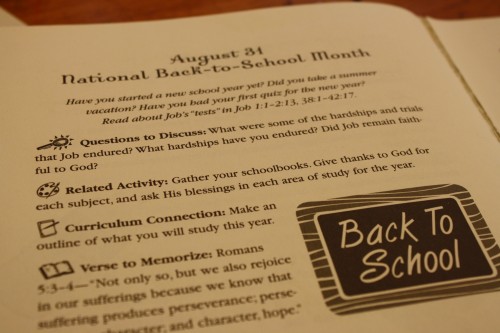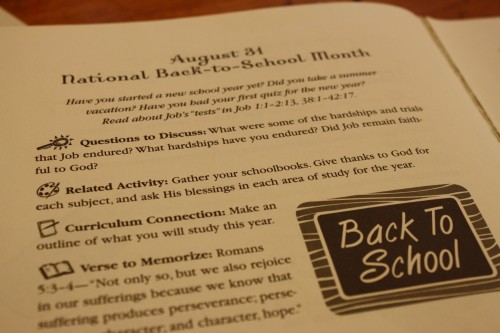 Did you know March 1 is National Pig Day? Read Luke 15: 11-32 and discuss why you think the younger son took all he had and left… Who forgave the young man? Then make a pig bookmark if you like. All the instructions are included. Next, see how many baby animal names you know. Memorize Colossians 3:13 Bear with each other and forgive whatever grievances you may have against one another. Forgive as the Lord forgave you. Pray, asking God to help you forgive. Thank God for his forgiveness of sins.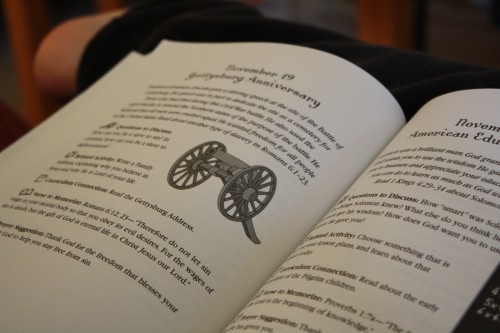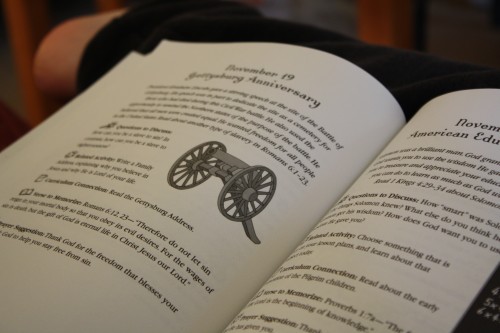 National Fragrance Week? Clergy Appreciation Day? National Dessert Month? Basketball Season? Holy Humor Month? Golden Rule Week? Epiphany? Drinking Straw Day?
So take a bit of advice from December 30, Make-Up-Your-Mind Day, check out Julie Lavender's resource. It's available for $16.99 here. Learn, discuss, memorize and pray together as a family this year.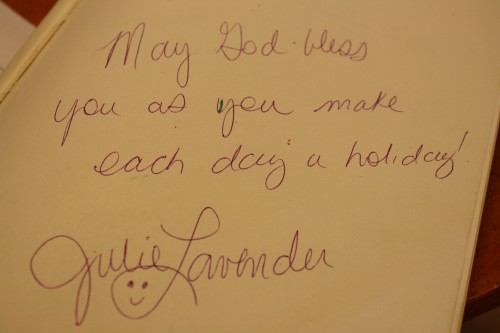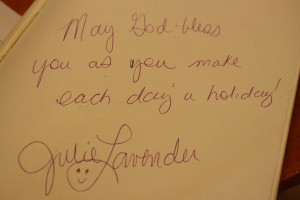 May God bless you as you make each day a holiday! ~ Julie Lavender
~Tricia faces a daily dose of chaos homeschooling five children. She contributes a blend of writing at parenting and homeschool sites as well as her own daily Hodgepodge.