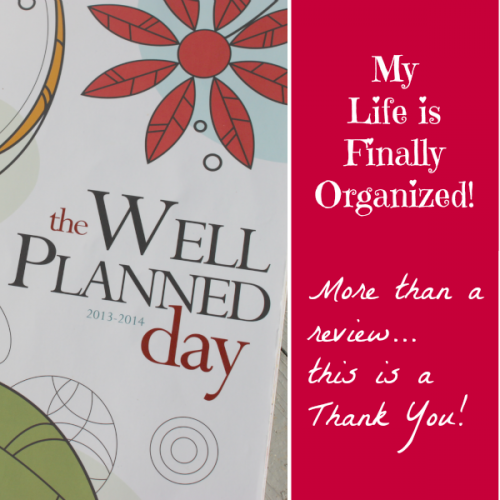 Don't miss the giveaway at the end! (This product was provided to Cindy in exchange for an honest review.  As always, her thoughts are entirely her own.  There are affiliate links located in the post.)
Less of a review and more of and ode to my new companion, The Well Planned Day.
I'm an organized person by nature.  I love being organized – it keeps me calm and clears my mind.  Once my sweet little Eli joined our troop, though, I lost all sense of organization.  Something about adding a third child to the mix threw my otherwise organized self into a tizzy.  (And that was six years ago!)
I haven't planned meals like I should.  I can't seem to stay caught up on the laundry.  I feel like I'm constantly juggling appointments, field trips, practices and other events.  And, it surely takes greater brain strength to think through lesson plans for three very different age levels.  Throw my love for writing, blogging and curriculum reviewing into the mix and my mind is nothing but mush most of the time.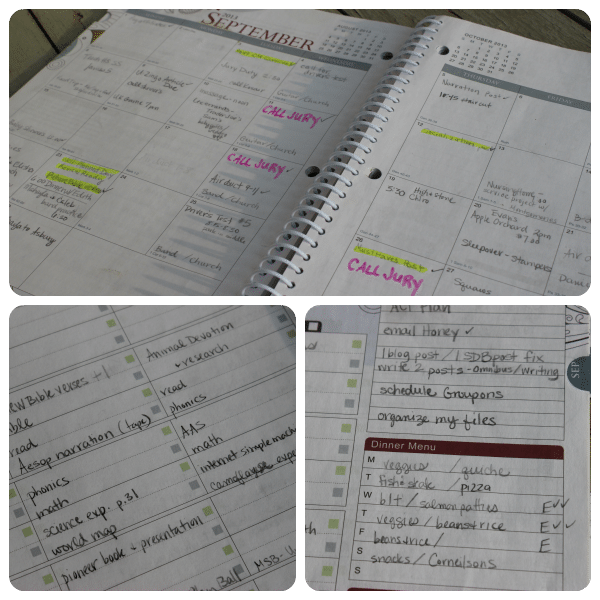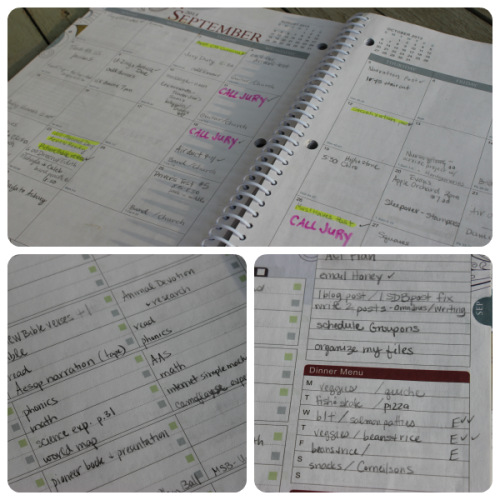 Enter The Well Planned Day
I cannot describe to you the order this power-packed, spiral notebook has brought back into my life.  Pretty much everything that turns my mind to mush can be lassoed up in the pretty pages so they aren't constantly rolling around in my brain.  All except the laundry that is.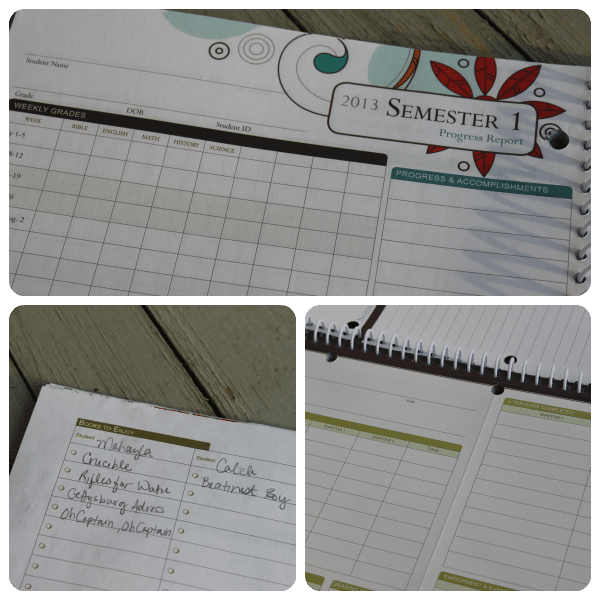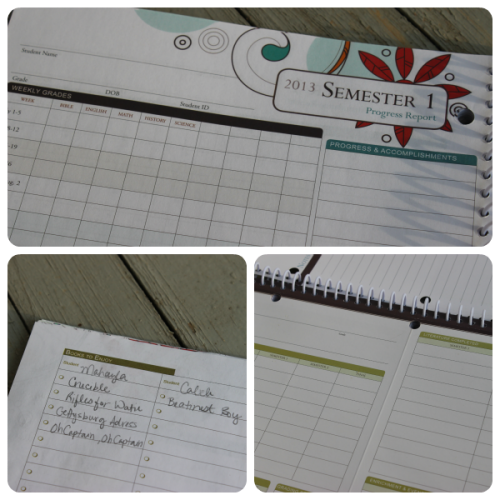 What Do I Keep in My Family Planner?
Our family calendar
Weekly menu lists
My shopping list (on convenient tear-out papers)
Special reminder notes
Weekly lesson plans
Our reading lists
Field trip notes and contact numbers
Grades
Report Cards
Blogging Schedule
Business To-Do's
When Reviews are Due
Pretty Much Everything To Keep My Life Well Planned!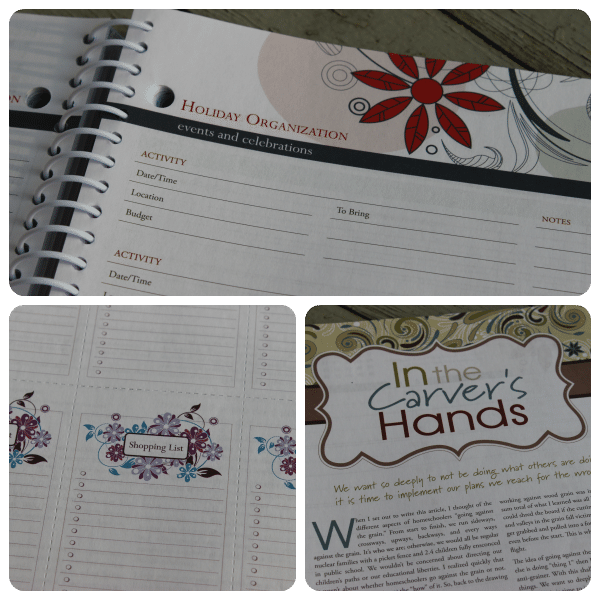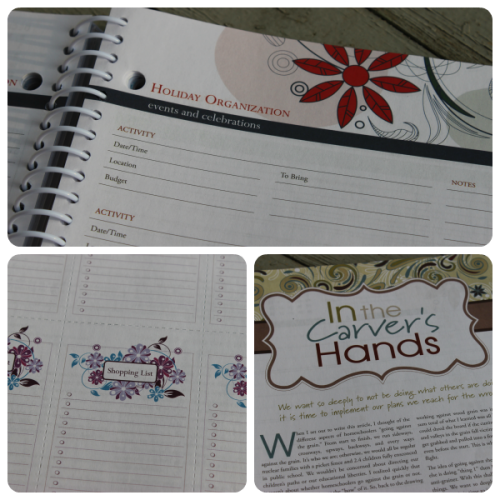 Heck, there are even places for me to make holiday plans – menus, gifts lists and more!  Not to mention, the monthly encouragement articles tucked into the precious pages of this book that constantly bring me back to the Truth.
I simply can't say anything more than thank you.  Thank you, Well Planned Day!  You have made it easy for me to bring my organized self back.  Now, if you could work on tackling my laundry issue next…
Now for the Giveaway!
Home Educating Family is giving away one (1) Family Homeschool Planner! Just follow the instructions in the rafflecopter widget below:
a Rafflecopter giveaway

-Cindy West is an eclectically Charlotte Mason mom of three from Central KY.  You can find her blogging at Our Journey Westward and find her creative homeschooling curriculum at Shining Dawn Books.