I've written about a great vocabulary resource we've found for high school and today I'd like to share another for high school biology — Science Roots.
While reading through a friend's blog post, I discovered the booklet and decided to give it a try.  Latin study is a regular in our home, but I knew the roots necessary for biology understanding had probably not been covered enough.
Science Roots was designed to be keyed with vocabulary encountered in Apologia's Exploring Creation with Biology course.  While it could be used with any biology study, the words are introduced in the same sequence as they are studied in chapters of Apologia's book.  A great plus since we're using this program!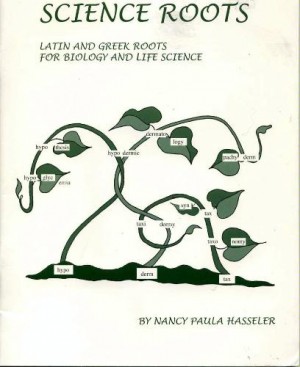 The book contains a main list of 123 root words.  Each root also has at least 2-3, sometimes many more, examples of words which use the root.  Definitions are provided for both the root word and very often for the example words as well.
Students use Science Roots as a reference to create a 3 x 5 card for the vocabulary root word.  Partially completed cards can be purchased as a supplement, but the book does give incredibly detailed step-by-step instructions for creating the cards and for studying them (including optional game ideas).
Here's an example of the cards for purchase (and how a completed card would look like):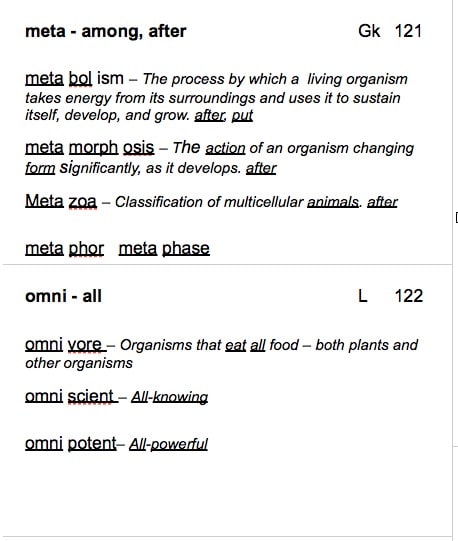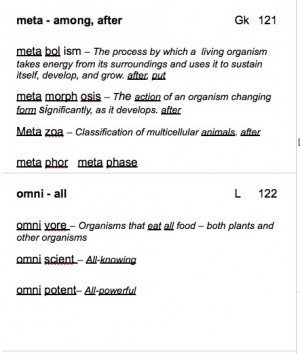 Science Roots is suggested to complete over a two-year period, but also could be done in one; a schedule for study is included in the book.  With detailed vocabulary words being a main focus in understanding biology, this book has been a valuable and affordable tool.
My 9th grader is appreciating this little resource!
post written by Daniele of Domestic Serenity :: Mama to five, homeschooling among cows and corn in central PA